The University of Tokyo, in partnership with Dai Nippon Printing, has recently developed and unveiled a new gadget that will help the elderly monitor their health without the need to use complicated equipment.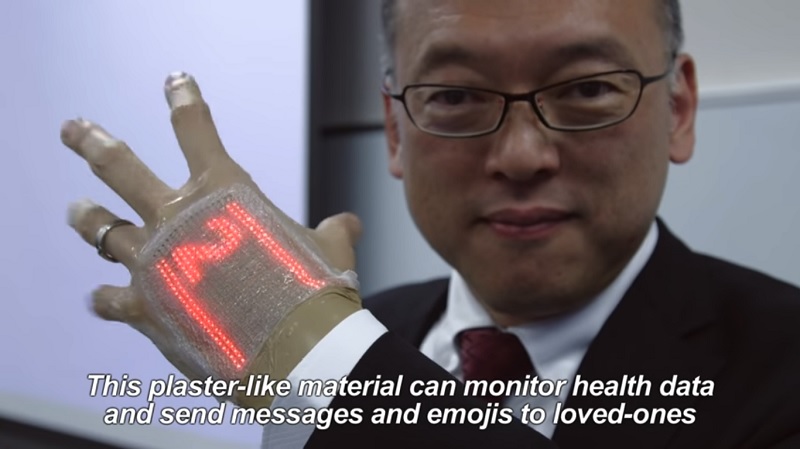 This ultra-thin display is made up of 16×24 array of micro LEDs with stretchable wirings that are all mounted onto a rubber sheet that can be stretched 45 times more than its original size, according to AFP.
The device can last for up to a week on the skin without ever causing inflammation or inconvenience as it is extremely light – users may go about their day without even realizing the display is still on their skin.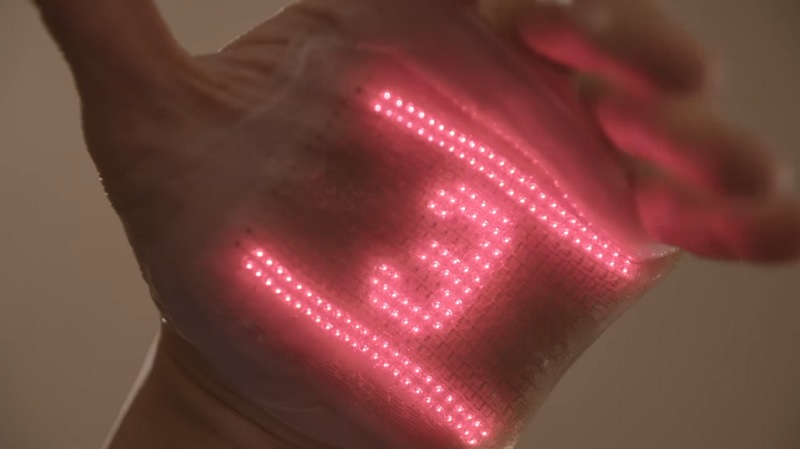 "With this, even in home-care settings, you can achieve seamless sharing of medical data with your home doctors, who then would be able to communicate back to their patients," Takao Someya, the University of Tokyo doctor who developed the device, told AFP.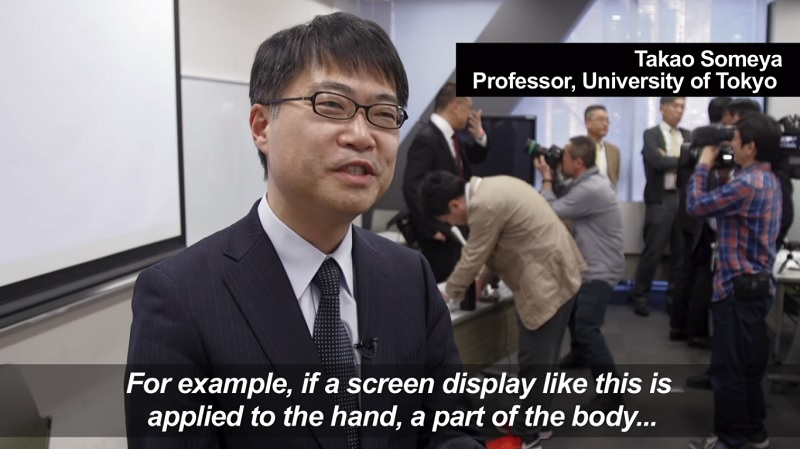 Aside from monitoring the user's health like a person's heartbeat using its on-board electrocardiogram, it can also be used as a reminder to take medication or even to communicate with loved ones.

"Place displays on your skin, and you would feel as if it is part of your body. When you have messages sent to your hand, you would feel emotional closeness to the sender," the professor continued. "I think a grandfather who receives a message saying 'I love you' from his grandchild, they would feel the warmth, too."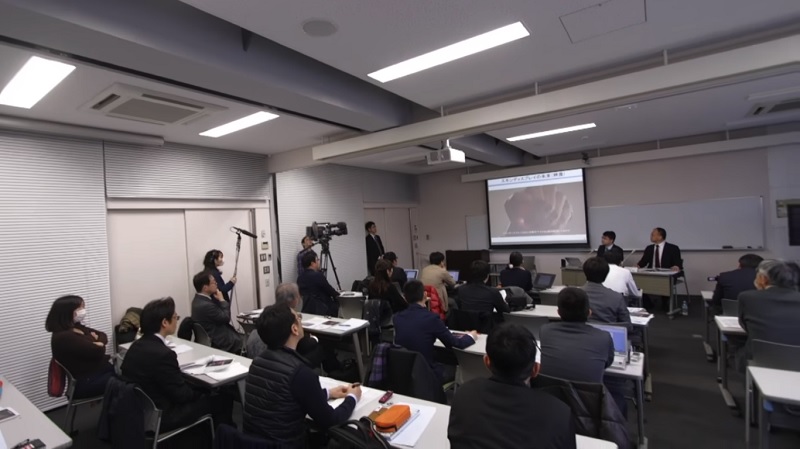 Researchers at the university believe that this new device could prove to be quite useful especially in Japan where rapid aging population is becoming a problem. It could make the lives of carers much easier.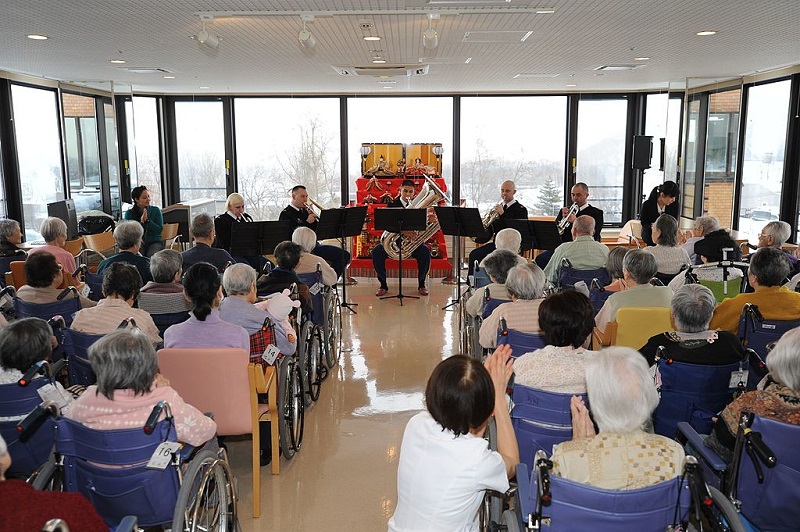 "The current aging society requires user-friendly wearable sensors for monitoring patient vitals in order to reduce the burden on patients and family members providing nursing care," the professor said, Mashable reported.
"Our system could serve as one of the long-awaited solutions to fulfill this need, which will ultimately lead to improving the quality of life for many."
"Electronic skin" — an ultra-thin display and monitor that can be stuck directly to the body — could revolutionise healthcare, its Japanese creator says https://t.co/llJK698yRw pic.twitter.com/oLA3HtltMg

— AFP news agency (@AFP) 18 February 2018
There's no final word yet on when it will become available commercially, but Dai Nippon Printing is planning to release the product in the market within three years – after it improves the reliability of it, as well as if it could be mass produced.
Featured image screenshot via YouTube / AFP News Agency