The group, known as Your Voice Matters, gathered more than 40,000 signatures for the cause, which notes that 13 is too low from an international perspective.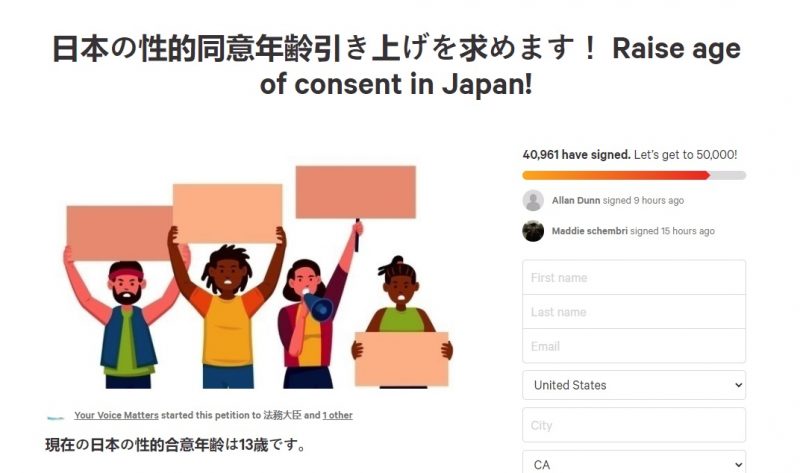 Under Japanese law, an individual who engages in sex with someone under 13 can be arrested for statutory rape. This is the lowest age of consent of any developed country.
Meanwhile, charging a sex crime over an incident involving someone over 13 requires proof of violence. Additionally, the victim must explain the extent to which they resisted the assault.
The students submitted the petition to the Criminal Affairs Bureau of the Ministry of Justice last Friday. In it, they argued that current curriculum guidelines for junior high school — where someone aged 13 would be in — do not call for teaching about sexual intercourse.
That being said, 13-year-olds may not be fully informed of what constitutes a sexual assault. By 16, students would have graduated from junior high school, and they are expected to be more aware of such realities.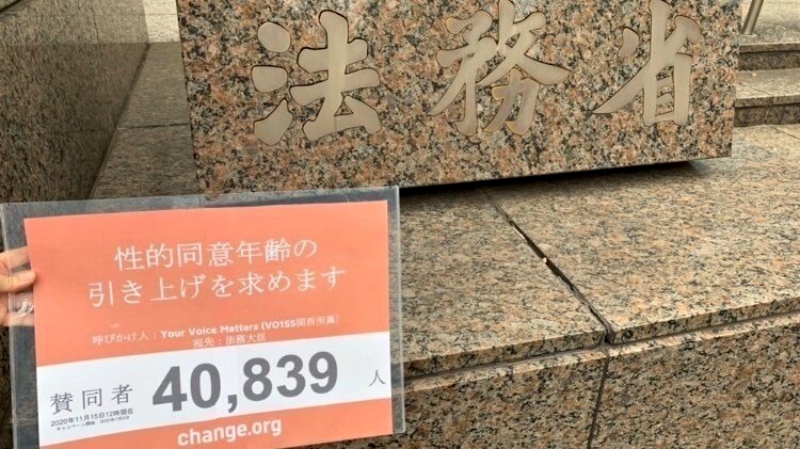 Your Voice Matters thanked people for signing their petition.