About 230 American disciples of the United Studios of Self Defense went on a pilgrimage to the Shaolin Temple in Dengfeng, Henan Province, China, to commemorate the martial arts school's 50th anniversary.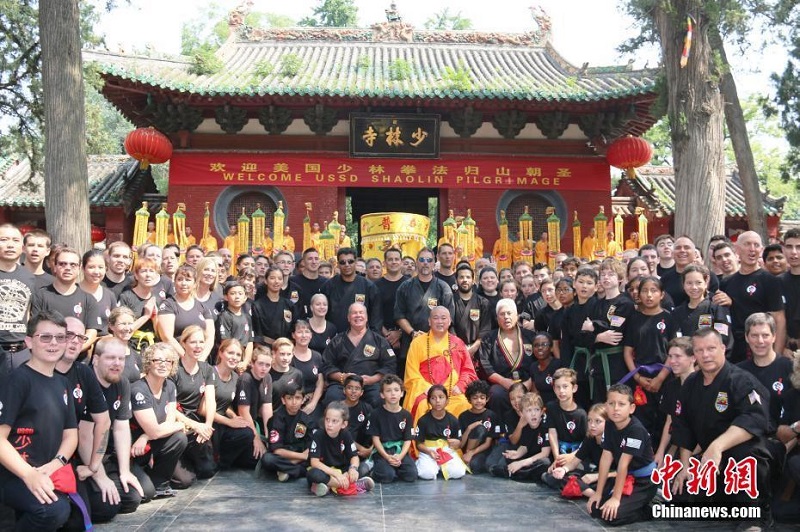 Led by USSD founder Charles Mattera, also known as Yandeng, the disciples received a warm welcome from Shaolin monks as well as the current abbot and 13th successor Shi Yongxin at around 9 a.m. on July 1, according to Shaolin.org.cn.
"Today is a sunny day and welcome you to the Shaolin Temple. The United Studio of Self Defense aims to promote Chinese culture and has made unremitting efforts for the public health from all walks of life. USSD has become the largest Shaolin martial arts hall alliance recognized by the United States," Abbot Yongxin said in his speech after paying tribute to Patriarch Bodhidharma, the first patriarch of the Chinese zen lineage.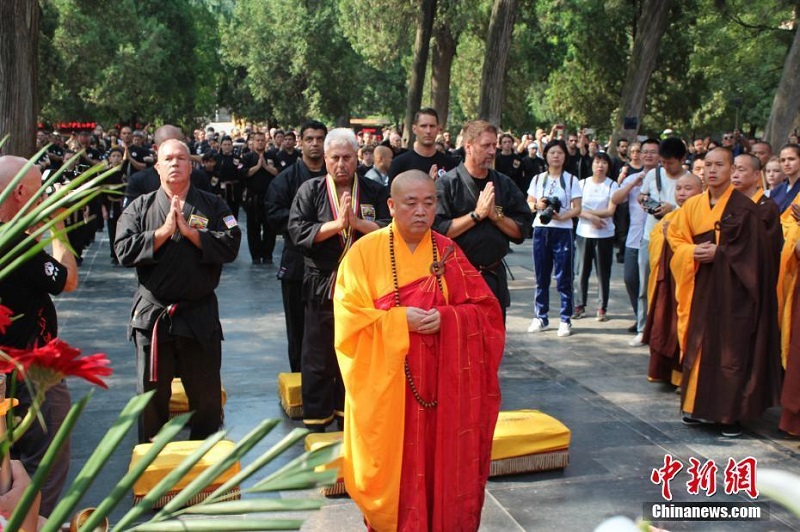 "Yandeng had led overseas disciples to pilgrimage the Shaolin Temple for many times since 1997. He also invited Shaolin warriors to the US for performance and communication, carefully translated the Shaolin martial arts Cheats and has been enthusiastic about public welfare. Yandeng contributed to the development of the Shaolin culture overseas," he continued.
"Shaolin Kongfu is the crystallization of the study by Shaolin monks of all generations, is the crystallization of oriental philosophy and culture and is also the eternal home of Shaolin disciples around the world. Welcome back home and hope you could be comfortable and peaceful in the Shaolin Temple," Abbot Yongxin said in his closing remarks.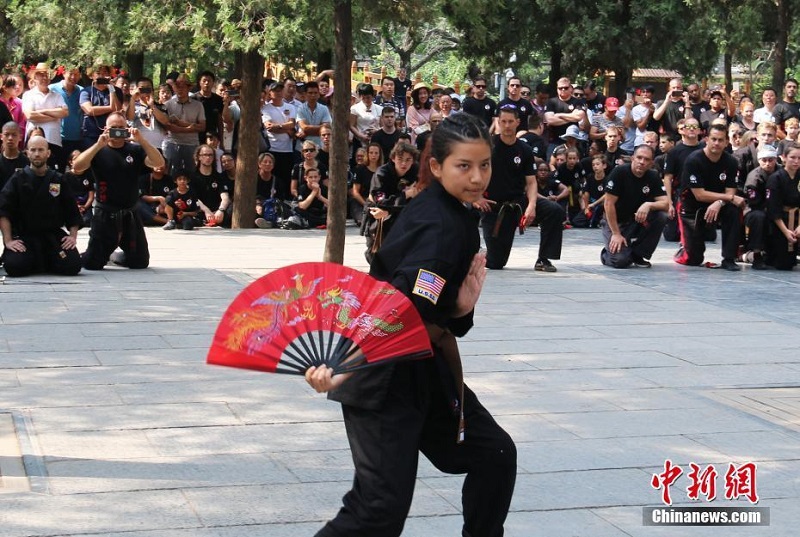 The disciples showcased the martial arts they learned in front of Abbot Yongxin and the other monks of the temple.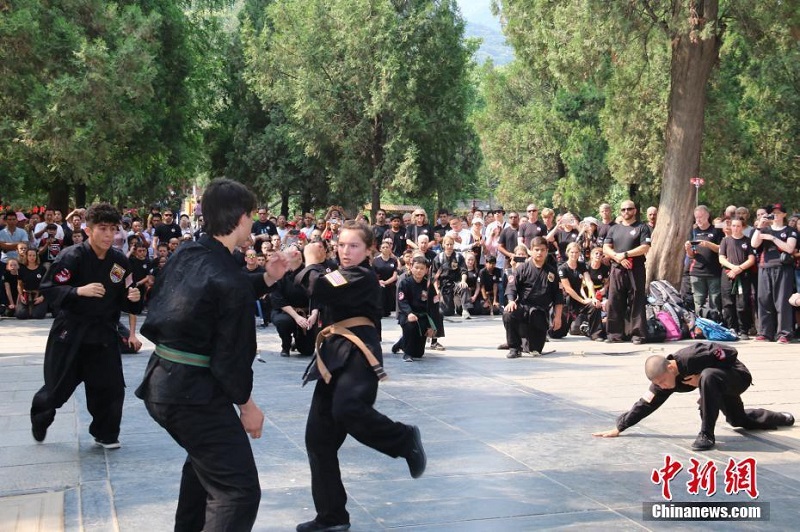 Some of their routines involved Shaolin boxing, weapon usage, kung fu pair practicing, and others.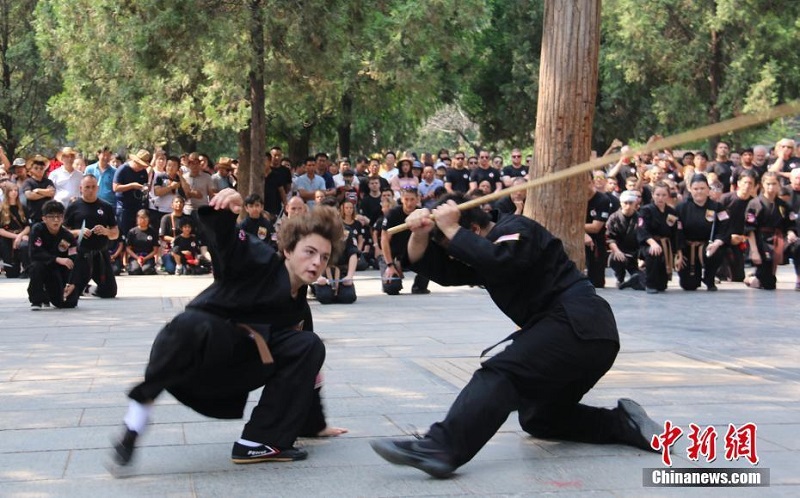 "Shaolin Temple is our home and we haven't been home for some time," said Mattera, who received the dharma name Yandeng when he was adopted by the Head Abbot of the Shaolin Temple back in 2001. "Today I led the US Shaolin disciples to pilgrimage, have fulfilled our long-cherished wish and thanks very much for Shaolin monks' warm reception."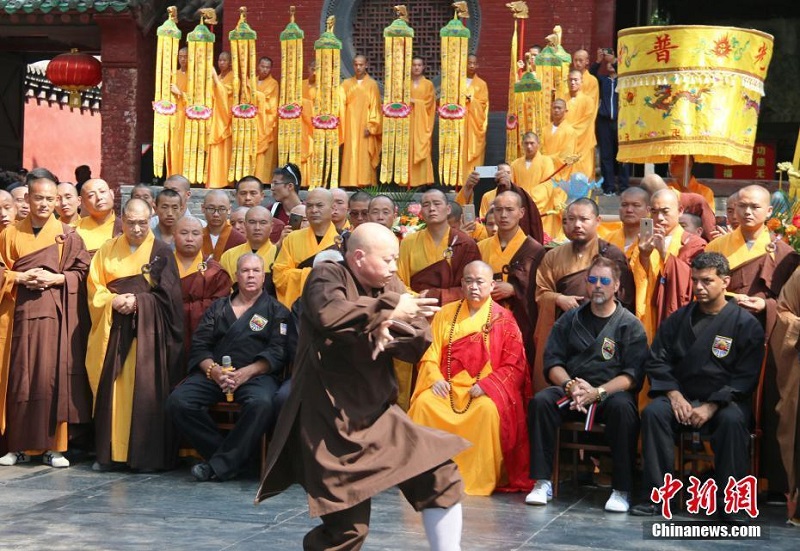 The monks of the temple also demonstrated their routines to the students.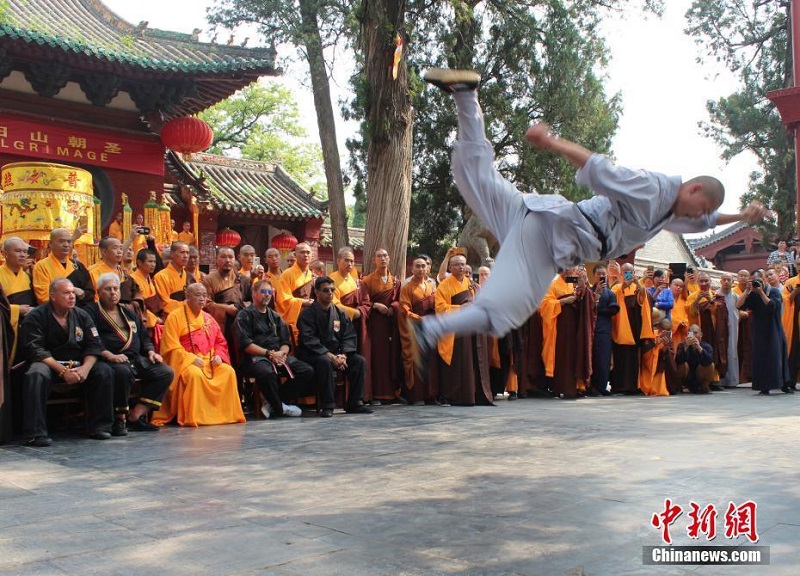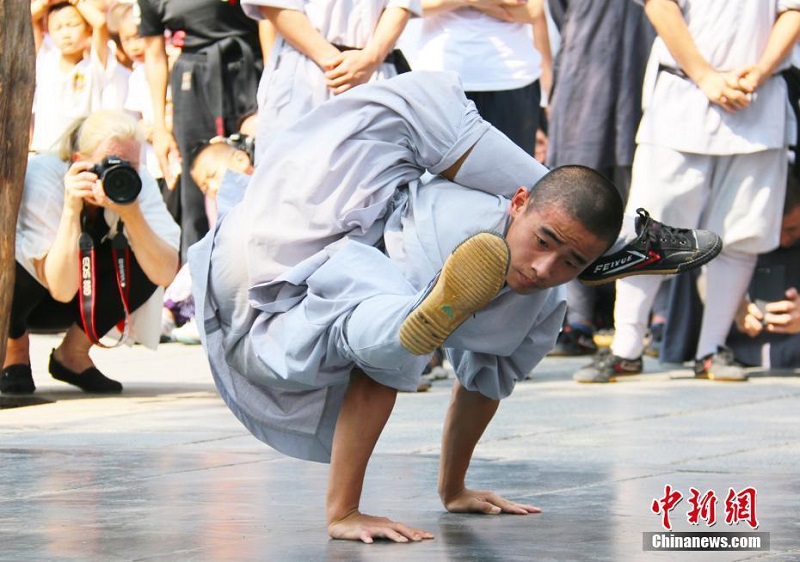 Abbot Yonxing then presented a Guanyin statue to the USSD and praised them for the school's determination as they continue to promote and spread Shaolin culture overseas.
Images via youth.cn