A Japanese boy was reportedly injured after a metal window frame from a United States military helicopter fell from the sky and landed on a school playground in Okinawa, Japan.
According to local officials of Ginowan, the metal frame came from a CH-53 transport helicopter during mid-flight and crashed in an elementary school play area where 50 children were playing.
The victim suffered minor arm injuries from the debris the object stirred up from the ground. Being situated near marine airbase Marine Corps Air Station Futenma, the school found itself in a risky spot.
Just last week, a part of another U.S. military helicopter also fell on a kindergarten. Fortunately, no one was reportedly injured from last week's crash.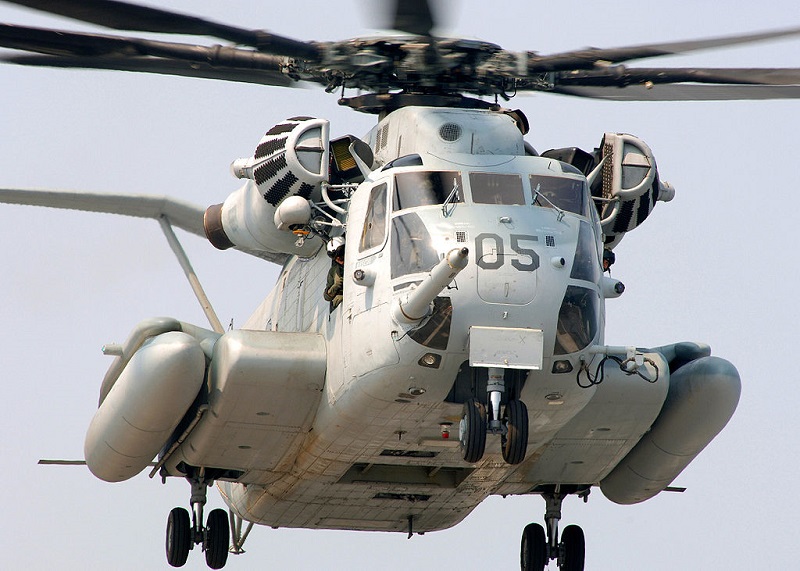 In a statement released to CNN, U.S. Forces Japan apologized and said that the aircraft immediately returned to base after the incident. Based on the statement, the crashed window weighed 20 pounds (9 kilograms) and measured 35 by 34 inches (88.9 by 86.4 centimeters).
"We take this report extremely seriously and are investigating the cause of this incident in close coordination with local authorities," the statement said. "This is a regrettable incident and we apologize for any anxiety it has caused the community."

Such incidents have further increased opposition to the U.S. bases on the strategic island, which is being set up as a launchpad for American military activity in Asia.
Many Okinawa residents, including the city's Governor Takeshi Onaga, expressed their disapproval of the base built in proximity to a crowded residential area.
"US forces repeatedly cause these accidents, but they are not listening to our voices at all," said Gov. Onaga. "We have lodged protests many times, but the business goes on regardless what we say. The Okinawa people's feeling towards American forces can hardly be described as good neighbors."
While it generated a lot of anti-U.S. military sentiment and safety concerns, its planned relocation has so far been delayed.
The U.S. military is set to move about 4,000 of the 19,000 marines from Okinawa to Guam from 2024 to 2028, with the hope of cutting the number to 10,000, according to the head of the U.S. Pacific Command, Admiral Harry Harris.