An elementary student in Indonesia was forced to lick a toilet 12 times as punishment after failing to turn in his homework.
The vile act of corporal punishment took place at Cempedak Lobang State Elementary School in Serdang Bedagai district, North Sumatra province, according to Tribun Medan. The student vomited in the process.
After hearing about the incident, the student's father stormed into the school to complain, but learned that the teacher only received a "sanction."
"My son was told to lick the toilet 12 times. But after four licks, he vomited," Kompas quoted the student's mother as saying. "My husband stormed into the school to meet with the teacher. I'm angry, upset. How are there no other punishments?"

The student was allegedly being punished after failing to bring his homework to school.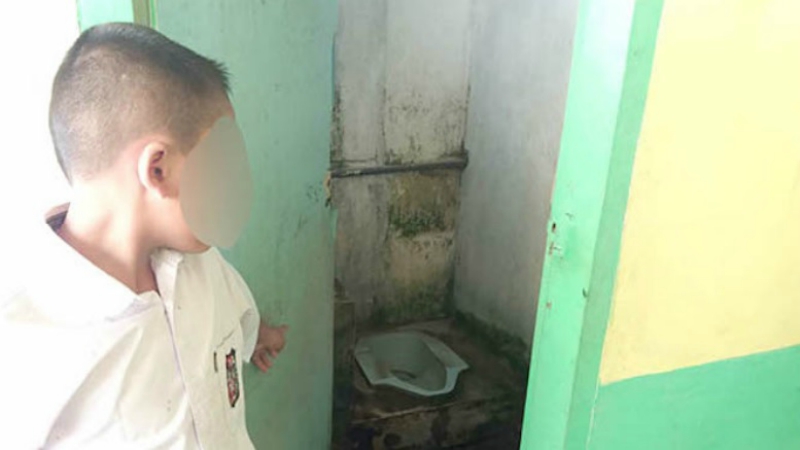 The mother said that they would understand if her son was asked to clean the toilet, but the teacher's choice of disciplinary action was just too cruel.
Joni Walker Manik, head of Sergei Bedagai Regency Education Board, confirmed that punishment took place and that the teacher responsible was transferred to another school.
"Based on our investigation, the teacher in question punished the student for not doing his work. We have sanctioned her by transferring her to a public elementary school in Tebing Tinggi."
"She (RM) is human, she can make mistakes. But we're not defending her. We are counseling her and gave her a sanction for her actions," Manik added.