An adorable, playful stray puppy went viral for trying to play with a teacher's shoes while watching her students during an exam in China.
The viral moment was captured in Xinjiang University when the puppy, a stray dog who lives within the campus, found its way inside the classroom on Dec. 16, according to Daily Mail.
Students of the university reportedly let two stray puppies stay inside the campus to keep them warm during the winter. They placed the dogs inside an empty nearby classroom before they went to take the exam.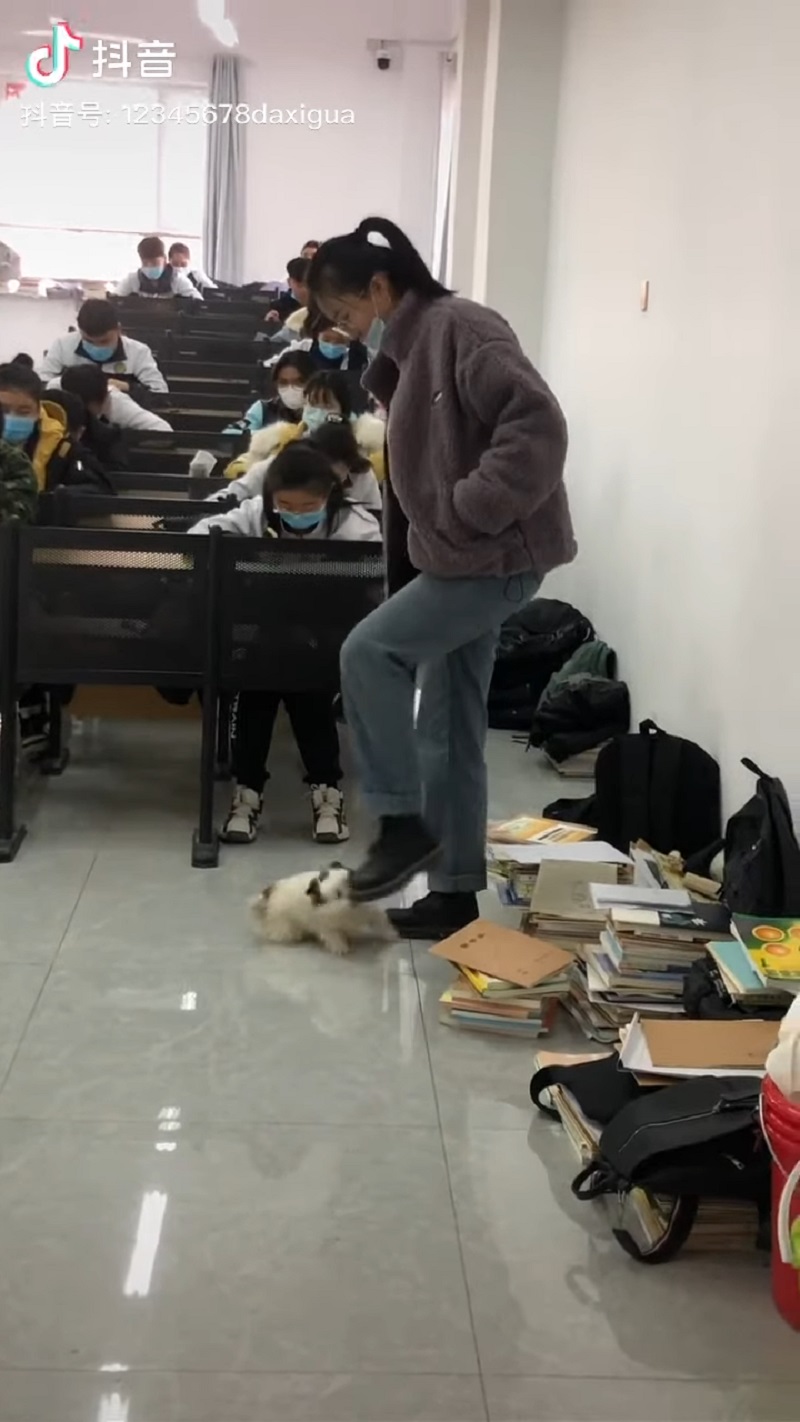 One of the puppies managed to find its way into the classroom and later tried to distract the teacher by playing with her shoe. It followed the teacher around the classroom as her colleague captured the adorable moment on video.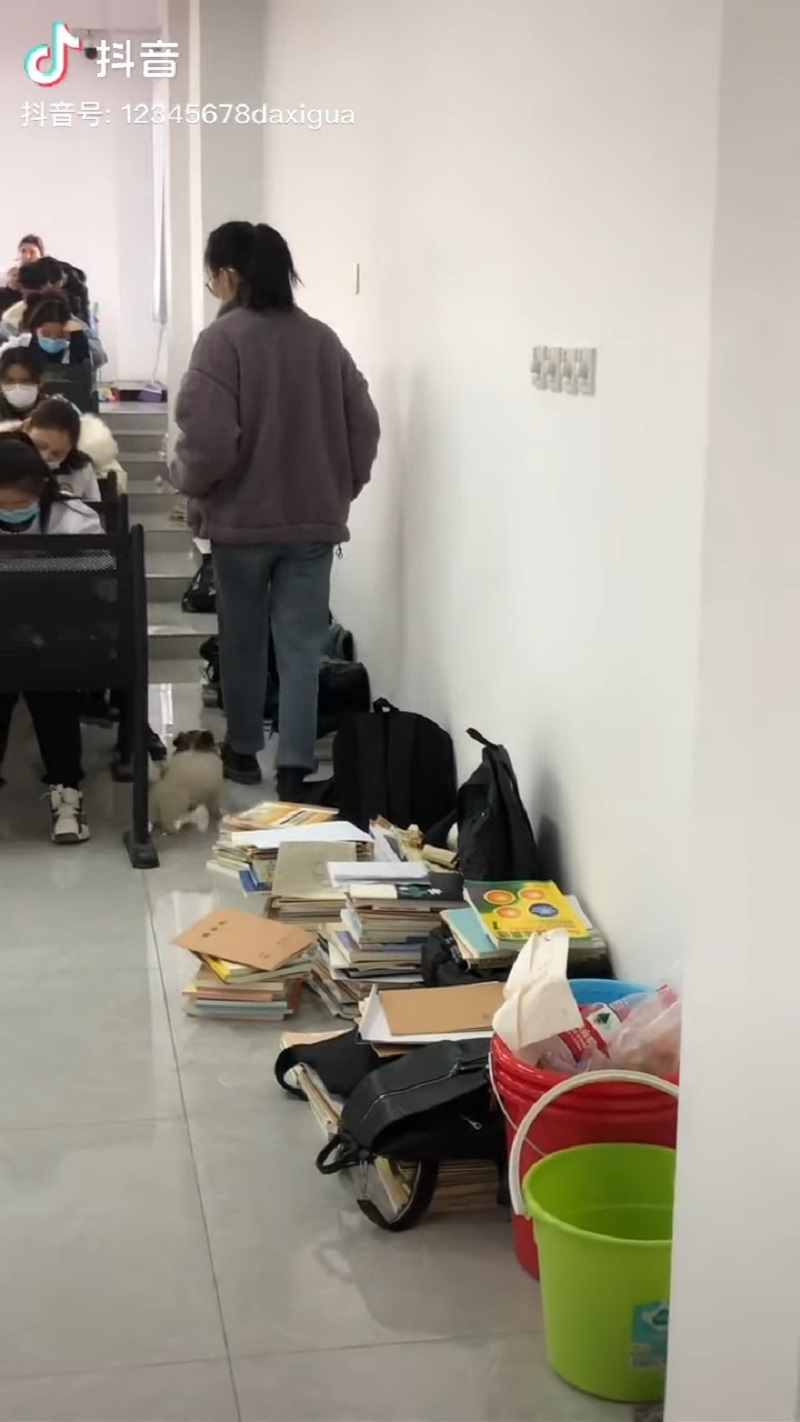 The hyper puppy also went viral on Chinese social media after Douyin user 12345678daxigua shared the clip. One user said the puppy was trying to distract the teacher so the students can cheat on their test.
The user also shared another clip where the staff can be seen feeding the puppy as they take shelter inside a box in the school. One of the teachers reportedly adopted the puppies and took them home.
Featured Image Screenshots via bilibili