The mukbang community on YouTube, whose members create videos of themselves eating massive amounts of food based on the viral video genre from South Korea, has suffered a recent scandal that has one YouTuber accusing another of bullying and abusively manipulating her.
Mukbang YouTuber Stephanie Soo, who has 1.63 million followers, called out fellow food vlogger Nikocado Avocado claiming he used their friendship to manipulate her words in an effort to injure another mukbang youtuber he had been feuding with prior. Avocado, whose real name is Nicholas Perry, is a 28-year-old YouTuber with over 1 million followers who occasionally collaborates with other YouTubers or his husband to make mukbang videos.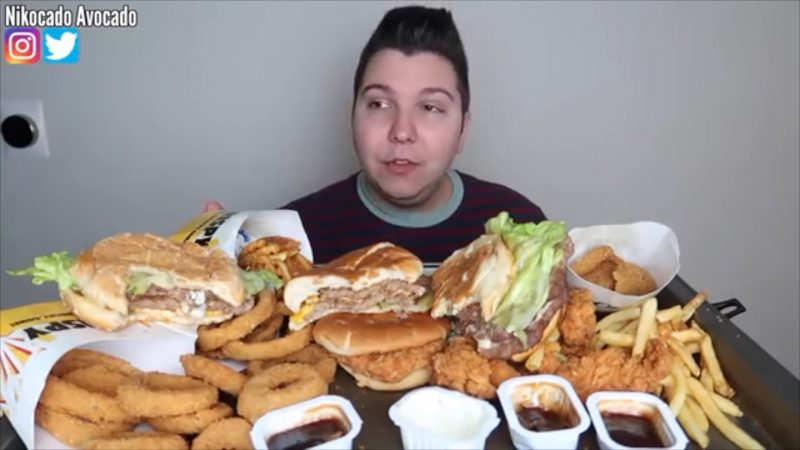 In a Dec. 21 vlog titled "Why I am scared of Nikocado Avocado," Soo recounts her story from the beginning, citing video clips and texts to show the manipulative, abusive and suspicious behavior that Avocado treated her with, leaving her feeling threatened, uncomfortable, and suffering from anxiety. The video has already amassed over 4.2 million views of this writing:

The conflict first began with Avocado and fellow Youtuber Veronica Wang after a falling out took place. Though Soo was acquainted with Wang, who gave her a shoutout on a video, she claimed she had no prior professional relationship with Avocado, but after many months, he had reached out to her to collaborate.

Through tears, Soo revealed how she and Avocado became better acquainted, with him making her feel comfortable enough to reveal her most vulnerable secrets — Soo opened up that she is a sexual assault survivor.

"I was sexually assaulted in my own home. They took away my power to say no."

Soo described the incident as one where she felt she was incapable of saying no and vowed to herself that she would never allow herself to feel that way again.

As Avocado grew closer to Soo by earning her trust, he asked her things like what kind of home security system she had, something that helped Soo with feeling safe in her home once again.

Over time, Avocado would repeatedly question her about her thoughts on Veronica Wang and those who were involved in the feud, sometimes in comments while filming like, "We are going to talk about Veronica and spill all the tea," when Soo did not want to discuss the drama and other uncomfortable moments.

In one incident, while Avocado was at Soo's house, he was caught taking pictures of her place while she was in the bathroom.

"He knew I was uncomfortable," Soo claimed, and that he was trying to manipulate her though fear. She described feeling like she couldn't say no to him or fear that he would get angry, something she admitted she felt ashamed of doing. As Avocado's true nature emerged, Soo claimed she felt her security had been shattered by someone she had grown to respect and trust. Eventually, his passive-aggressiveness was caught in a text exchange.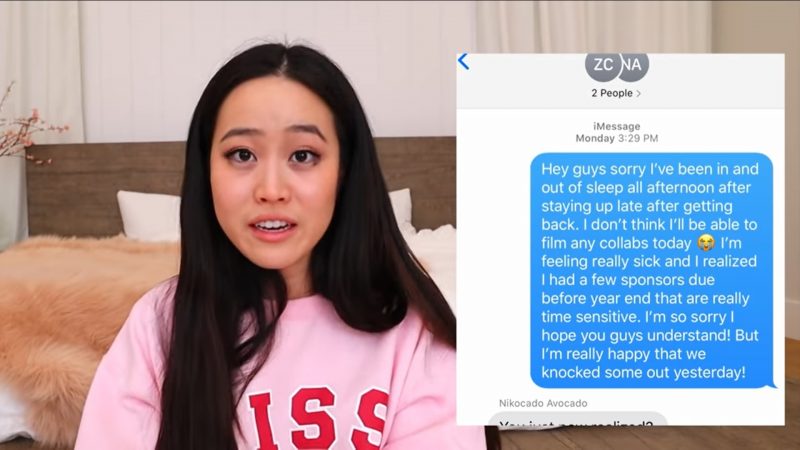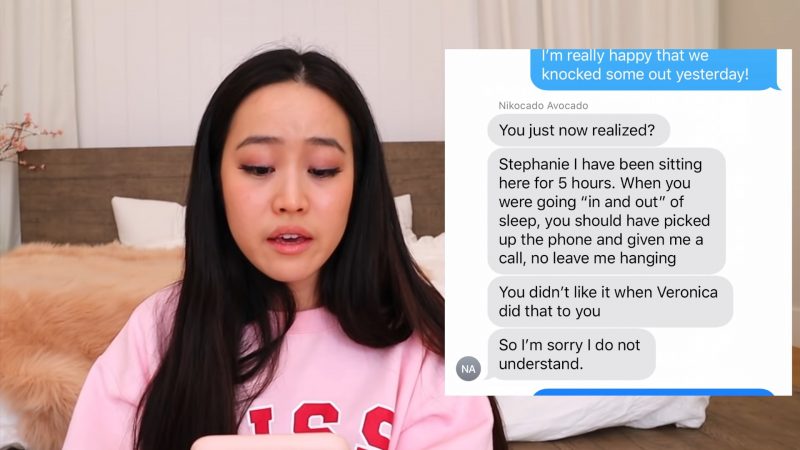 "It was a very violating feeling," she said, but that she also felt like his manipulation and her wanting to say no was her fault. She addressed criticisms that she was an adult and capable of walking away from uncomfortable situations herself by saying that at the time, she simply felt she was incapable of saying no through fear that Avocado would become upset.
"I just want to take back my power to say no, and not feel like someone's holding this thing over me and threatening me," Soo said.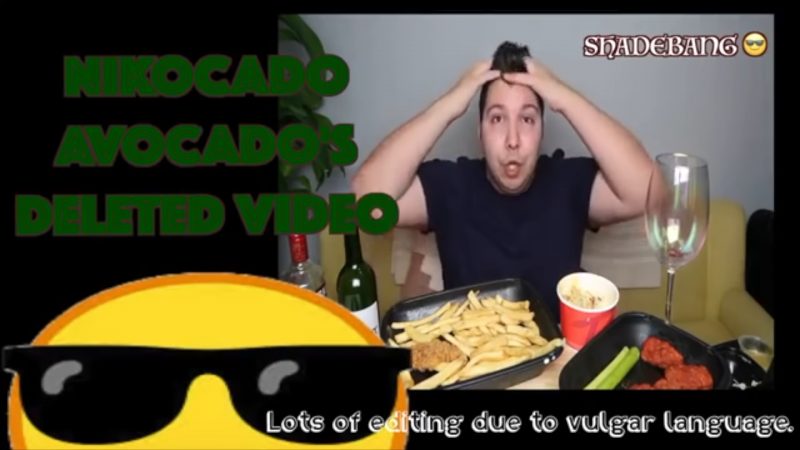 To outline Avocado's abusive and problematic behavior, Soo referenced a deleted video from his channel where he goes on a frustrated rant over a past date in New York where he did not get the sex he was expecting. While expressing that his time is "valuable," Avocado stated that his expectations for that date were "we are going to get it on," "I'm going to get what I want," that he was "waiting to get my action," and most graphically, that "I'm going to get my dick sucked."
As the video plays on, a seemingly sexually frustrated Avocado stated he wasn't going to just "grab it," most likely referring to his dates private body parts, because then they were going to come back and have their "little #Metoo movement," mocking the movement that encourages and empowers millions of women around the world to speak of their past abuses without fear.
For his part, Avocado has claimed that Soo's allegations are "100% fabricated and a total hit job" and that a response is coming soon, according to The Daily Dot.
yep nikocado really is gonna try and wiggle himself out of this one.
fabrication? are you fucking serious? cancel him for GOOD. manipulative shitbag #NikocadoAvocadoIsOverParty pic.twitter.com/nMMuewF6zU

— 9¾ samara 📌msd (@ddaengtaess) December 22, 2019
Soo, meanwhile, plans to take a short break from creating mukbang videos, saying, "I want to heal and move on."