The mother of recently expelled Stanford University student Yusi 'Molly' Zhao has denied any wrongdoing in the family's $6.5 million payment to the college admissions scandal ringleader, William Rick Singer.
Mrs. Zhao, the wife of Chinese pharmaceutical billionaire Tao Zhao, has claimed that the family only paid the large sum of money as they were misled into believing that it was intended for student scholarships, the LA Times reports.
Molly, who was admitted into Stanford in 2017, was expelled in March after the University discovered that her application contained falsified sailing credentials linked to a $500,000 payment to the University's sailing program.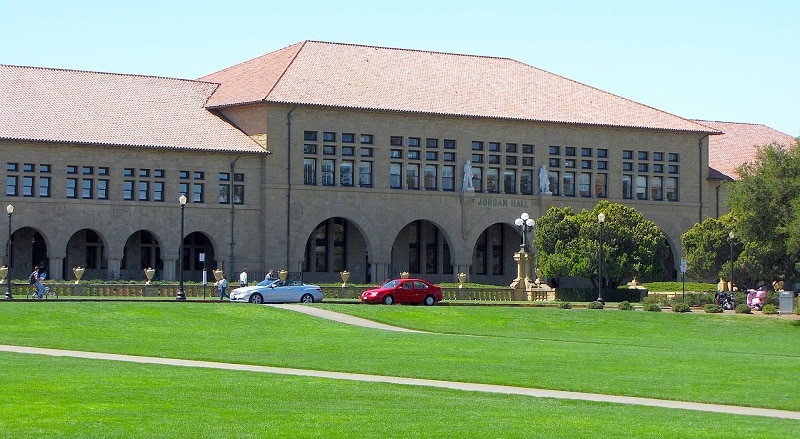 It was also found that $6.5 million was paid to William Rick Singer's foundation the month after she was admitted. No one in the Zhao family has been charged.
According to Mrs. Zhao, she was also "shocked and deeply disturbed" when news of the scandal emerged and a number of parents were charged. She also believes her daughter is a victim in the scam. 
Singer allegedly told her that the payment would go towards scholarships, salaries, and programs for disadvantaged students, a statement issued by her lawyer on Thursday claimed.
It further noted that Molly's mother thought the foundation was legitimate and believed the payment was common and not unlike the donations made by other wealthy parents.
"This generous act was not only done for the good of the school and its students but also done out of the love and support of Yusi by a caring mother," the lawyer said.
"Mrs. Zhao has come to realize she has been misled, her generosity has been taken advantage of and her daughter has fallen victim to the scam."
The Zhao family has maintained that Molly was never promised an automatic slot in Stanford and that they were "surprised" to learn she had been admitted.
Court documents revealed that Singer brought a student (now believed to be Molly Zhao) to Stanford sailing head coach John Vandemoer in late December 2016 or early 2017. Despite having no experience with competitive sailing, Molly was provided with a falsified sailing athletic profile by Singer.
While she was not actually admitted as a recruited athlete, Molly was eventually accepted to Stanford "partly due to the fact that she had fabricated sailing credentials," U.S. prosecutor Eric Rosen later confirmed.
Featured image via YouTube/大王视野