South Korea's famous walking humanoid robot "HUBO" is one of the lucky few who get to carry and pass the torch for the 2018 Winter Olympics set to be held in Pyeongchang, South Korea, early next year.
"HUBO," on December 11, had the honor to carry and pass the torch to his creator, professor Oh Jun-oh, at its birthplace in Korean Advanced Institute of Science and Technology (KAIST), Daejon, The Verge reported.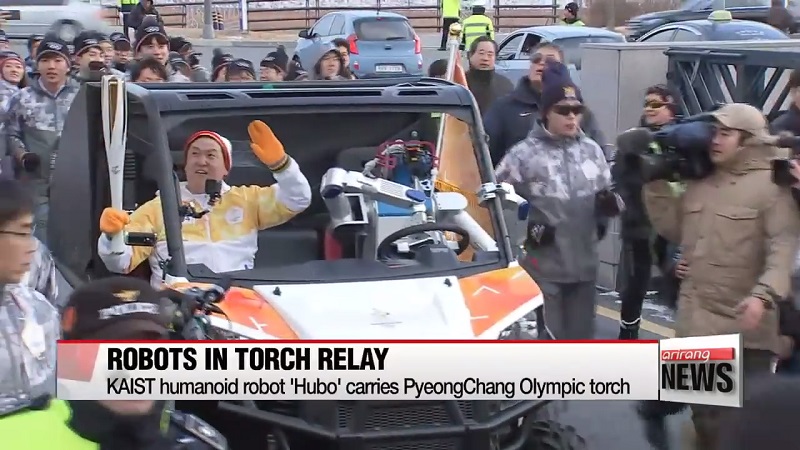 The robot performed several amazing feats at the 41st day of the torch relay. Before officially handling to torch, South Korean media showed "HUBO" driving Oh in a car to the area where the passing will take place.
Oh, while speaking with the reporters, jokingly acknowledged the bumpy ride he had with the robot. But nonetheless, he thought that it was fine as "HUBO" was specifically designed for rescue operations.
After driving, the robot proceeded to walk for 500 feet to a wooden wall painted to make it look like a brick wall. Upon reaching the wall, "HUBO" performed the same task it did back in 2015 where it won the DARPA Robotics Challenge, Mashable reported.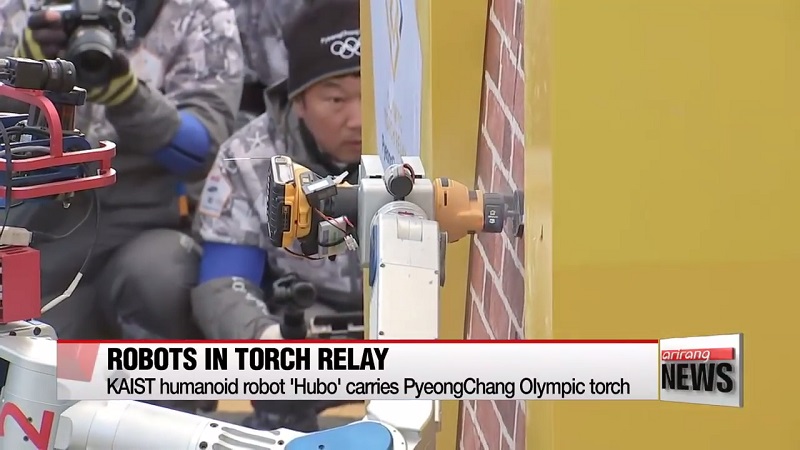 He powered up the tool in its right hand and proceeded to cut a large chunk of the wall enough to fit the torch and pass it over to its creator, Oh, who is patiently waiting on the other side.
"Through the robot's participation in the Olympic torch relay, we were able to show the world how far Korea's robotics industry has developed, and show people the different ways that robots could be used in the near future," professor Oh told Arirang News.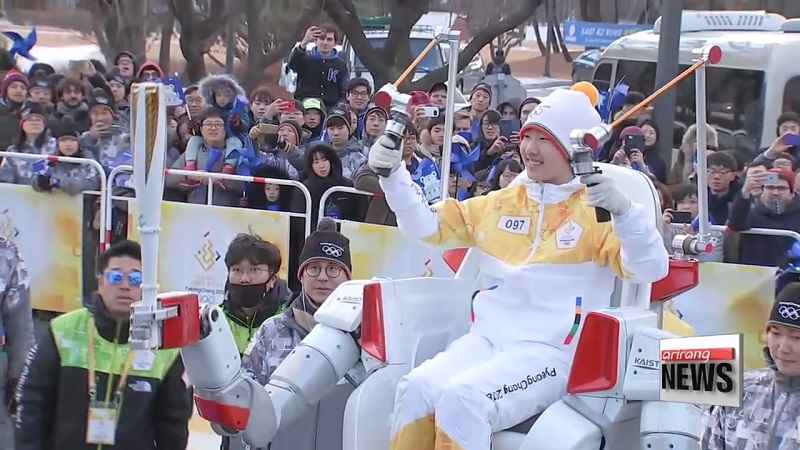 "HUBO's" bigger brother, KAIST's next robotic debut, the 8-feet tall, 600 pounds human-operated robot FX-2, was also present at the torch relay. It was being operated by a middle-schooler and aspiring scientist.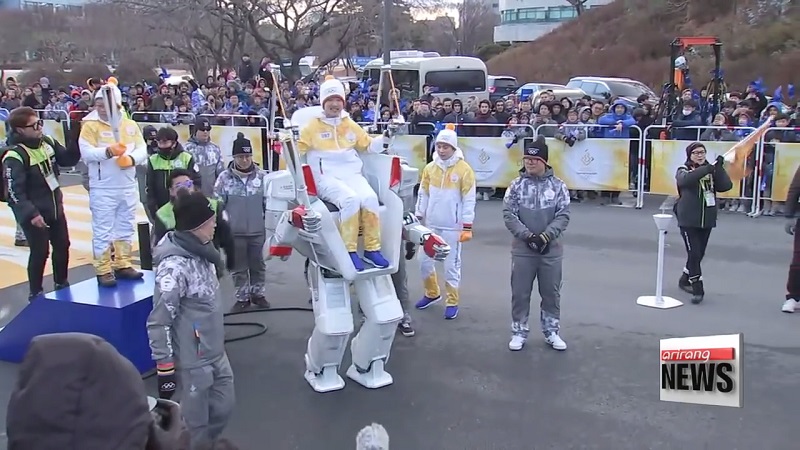 Check out the official torch relay site to know where it would show up next. The 2018 Winter Olympics is being expected to kick off on February 9, 2018.
Featured image via YouTube / Arirang News