South Korean star Ham So Won recently got married to a 24-year-old former Chinese idol trainee in South Korea.
[#Foto] A atriz #HamSoWon (42) e #JinHua (24) revelaram suas fotos de casamento!
O casal recentemente teve sua cerimônia de casamento, e em 17 de abril, a empresa de consultoria de casamentos Happy Married divulgou suas adoráveis fotos.
-LiaKim pic.twitter.com/NpleJwrqn2

— OMG! KPOP (@OMGKPOPOFFICIAL) April 17, 2018
The actress, who is best known for her role in the 2002 hit film "Sex Is Zero" and 2003 TV series "My Big Family," turns 42 years old this May, which means the pair has an 18-year age gap.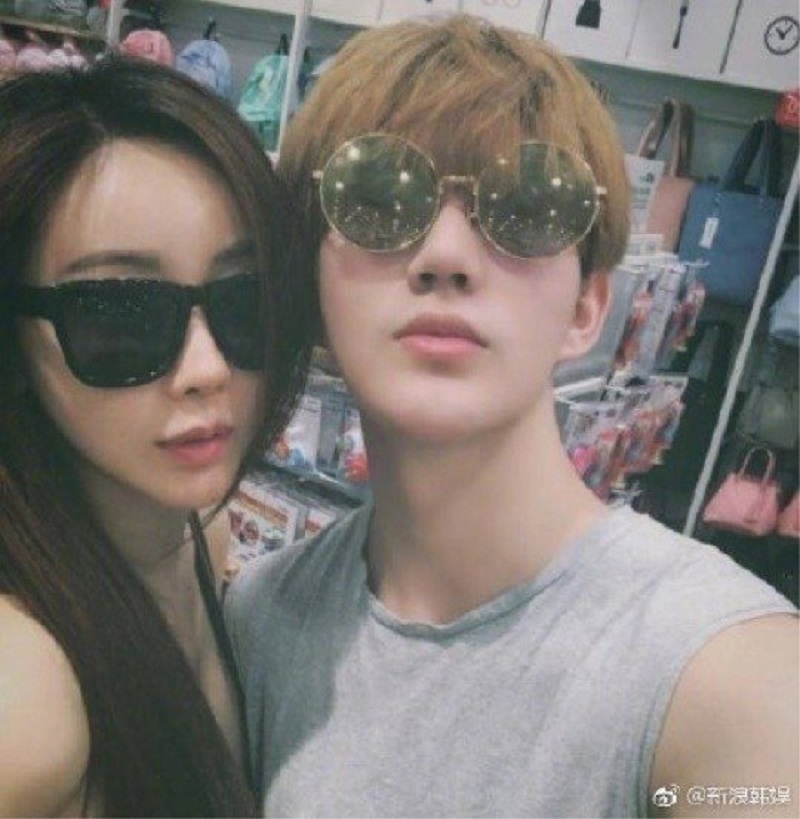 Her husband Jin Hua, whose family reportedly owns a large farming business in Harbin, China, is currently the owner of an online clothing store. He remains a popular internet celebrity in the country, according to AsiaOne.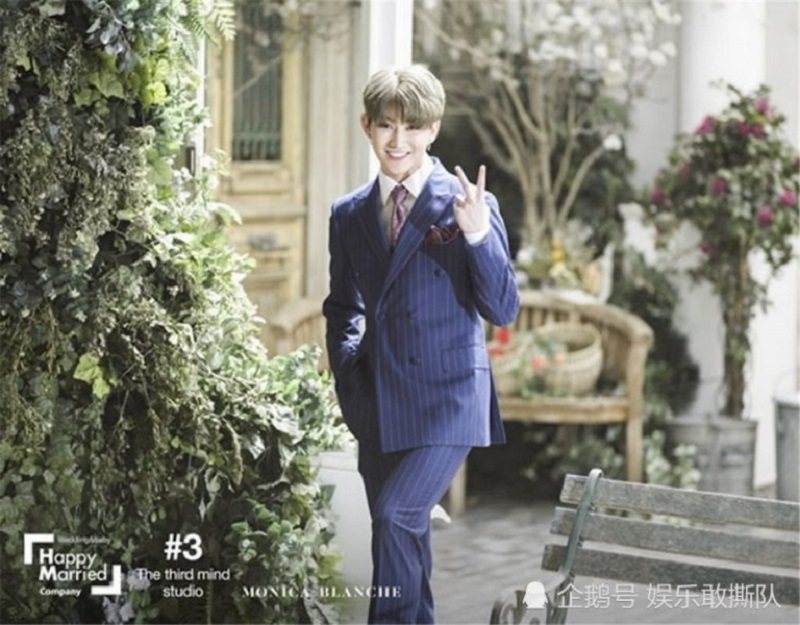 The couple revealed in a recent TV special that Jin Hua fell in love with Ham So Won at first sight after a mutual acquaintance introduced them to one another.
After just a month of dating, the lovestruck former idol proposed.  
In the interview last Tuesday on SBS' "One Night TV Entertainment," the pair shared that both of their parents did not approve of their relationship — mostly due to the age gap.
"My father told me that he would cut off our father and son relationship," Jin Hua was quoted as saying, but he noted that his family eventually relented.
"My mom just said one thing," So Won added. "She told me to stop."
Despite all odds, the couple registered for marriage in both South Korea and China back in February and then held their wedding this month.
On Tuesday, wedding consulting company Happy Married released their lovely wedding photos: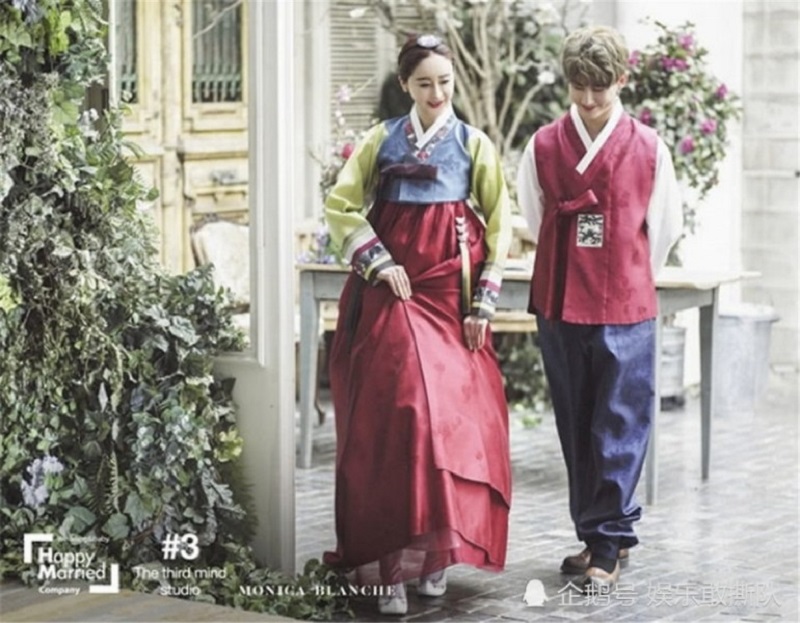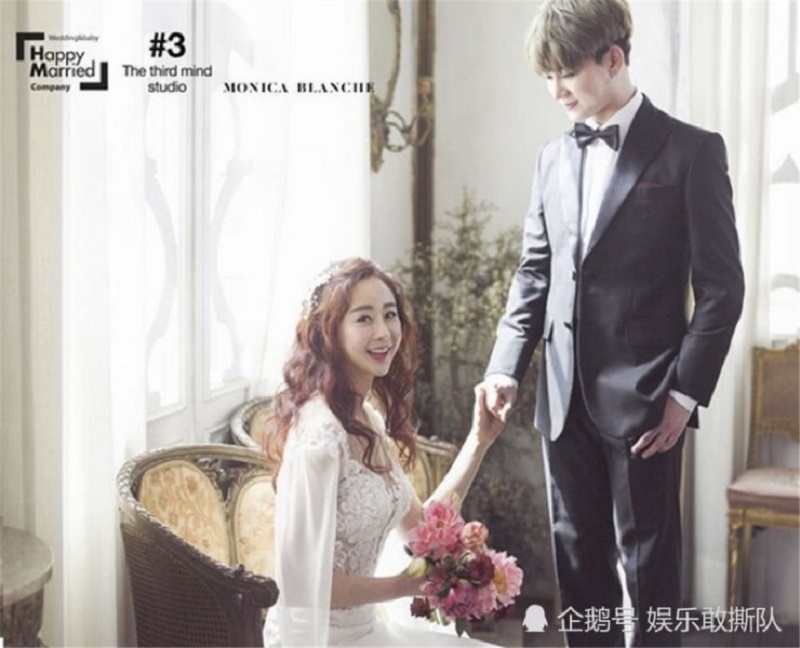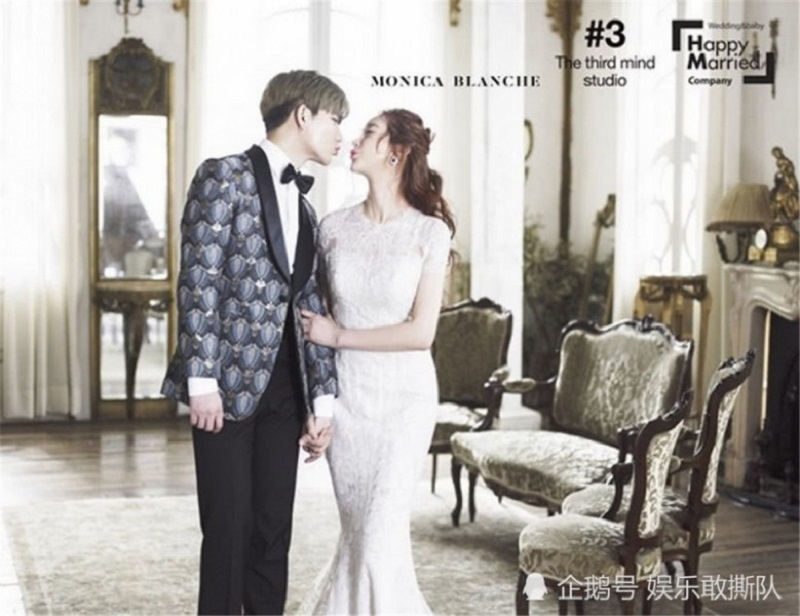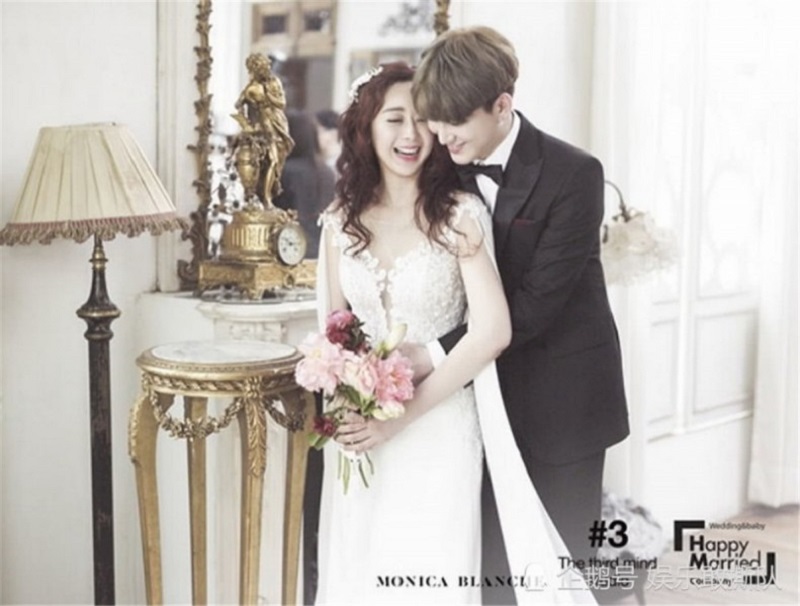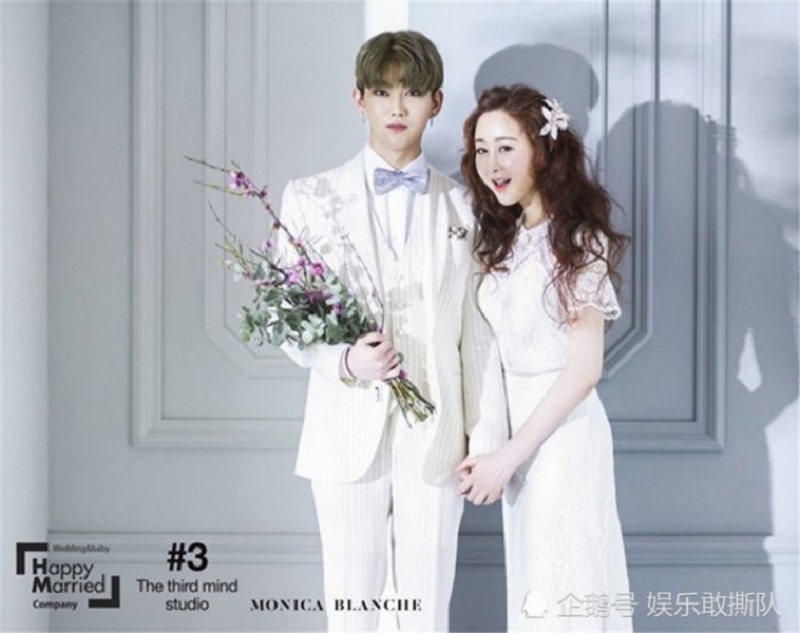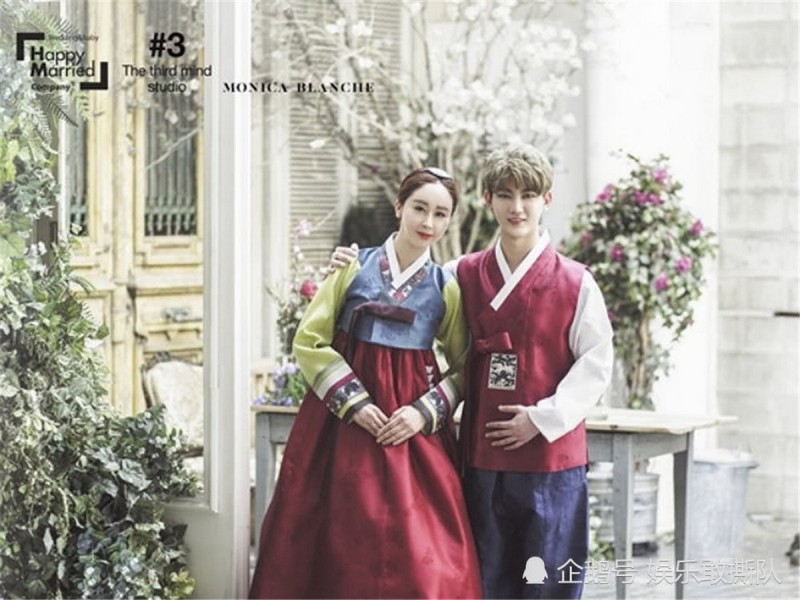 Images via Twitter / OMGKPOPofficial