Yale Law graduate Sophia Chua-Rubenfeld, the daughter of "Tiger Mom" Yale Law School professor Amy Chua, is set to work as a law clerk for United States Supreme Court Justice Brett Kavanaugh beginning this summer.
Chua-Rubenfeld had been planning to work for Kavanaugh since he served as a federal appeals court judge but was put off when he received his nomination for the Supreme Court. The court has now confirmed that Chua-Rubenfeld will serve as Kavanaugh's law clerk for a year, ABC reports.
Hired by Justice Kavanaugh for October Term 2019:

Sophia Chua-Rubenfeld (Yale 2018 / Grant)
Trenton Van Oss (Harvard 2017 / Grant)

First two #SCOTUS feeds by Judge Grant, both to her former boss. Congrats, Your Honor! #SCOTUS #AppellateTwitter

— Supreme Ambitions (@SCOTUSambitions) June 10, 2019
Her mother, the author of the best-selling parenting book "Tiger Mom,"  has earlier praised Kavanaugh "as a mentor for young lawyers, particularly women" in a Wall Street Journal essay shortly after his Supreme Court nomination.
"These days the press is full of stories about powerful men exploiting or abusing female employees. That makes it even more striking to hear Judge Kavanaugh's female clerks speak of his decency and his role as a fierce champion of their careers," Chua wrote then.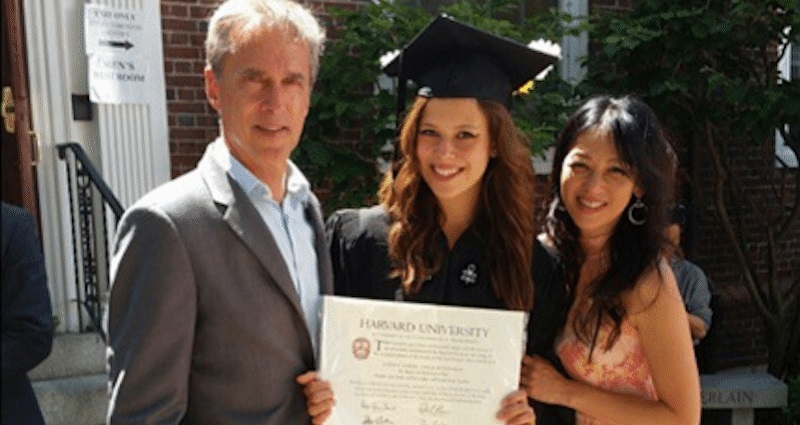 According to Chua, she met Kavanaugh because she served on the Yale panel that helped place graduates in prestigious federal clerkships. She noted how she assisted eight women and two men secure jobs in his court office over a decade.
Chua's WSJ piece was published before several women accused Kavanaugh of sexual assault and misconduct that allegedly happened when they were teenagers, decades ago; Kavanaugh has denied the allegations. Chua has been criticized for her "self-serving" essay, with some pointing out that it guarantees her daughter a Supreme Court job with Kavanaugh.
Hi! Daughter here. Just to clarify your post: I was college ROTC, attended YLS on Army Ed Delay, and am joining Active Duty JAG after circuit clerkship (wherever that will be!). Won't be applying to SCOTUS anytime soon bc will be in the Army. Proud of my brave mom as always. -SCR

— Sophia ChuaRubenfeld (@SChuaRubenfeld) July 13, 2018
In response to the backlash, Chua-Rubenfeld tweeted last year that she still needed to fulfill her military service obligation after attending college on an ROTC scholarship and wouldn't be applying for a Supreme Court clerkship "anytime soon."