American YouTuber Sonny Side recently went to Singapore's Chinatown Complex to try "exotic Asian meats" and local hawker dishes, including pig's trotter and fallopian tubes.
The 38-year-old food vlogger, whose real name is Will Sonbuchner, uploaded a video on June 11 titled "Exotic Asian Meats!! Singapore's Extreme China Town Menu!!" where he tries several dishes offered by different hawker stalls in the food center.
First up was the braised beef tendon from Joo Chiat Beef King, which Sonbuchner describes for his viewers as the cow's "Achilles heel." The YouTuber says the dish's sauce is "so gooey, rich and delicious" with a "mouthfeel that is satisfying."
"This is one of the coolest things that you would just never find anywhere in the U.S.A., unless you're at a Chinese restaurant," he adds.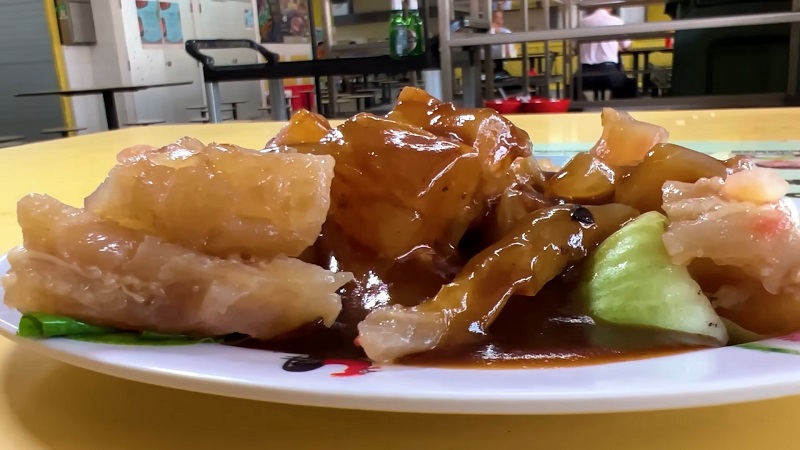 Moving from one hawker to another, Sonbuchner stumbles upon a stall offering a wide variety of soup options, including a dish called "old cucumber pork ribs soup" which he tries on camera.
Despite declaring that cucumber is his "least favorite food ever," he tries the soup and calls it "quite delicious." He goes on to mention that the dish's cucumber skin has a "sandpapery" texture.
Some YouTube users commented on Sonbuchner's video to inform him that only the flesh – not the skin – of the cucumber should be eaten.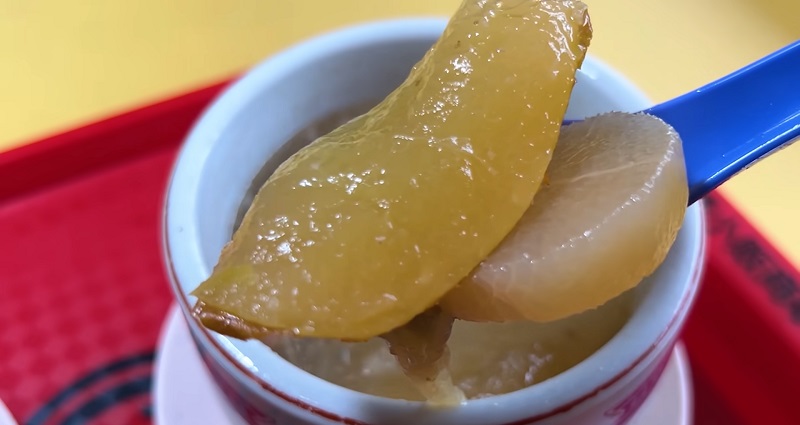 Sonbuchner also tries fish maw soup from the same hawker stall. This dish contains pork intestines and fish bladder soaking in the same bowl of broth. The YouTuber describes the fish bladder as something akin to "fried and boiled tofu" with a spongy exterior and a crunchy middle.
Out of all the dishes he tries, the YouTuber considers the pig's trotter to be his favorite.
"This is amazing," Sonbuchner says. "It tastes like a Chinese five-spice blend, so it's super savory, just an incredible depth of flavor. Best thing I had this week."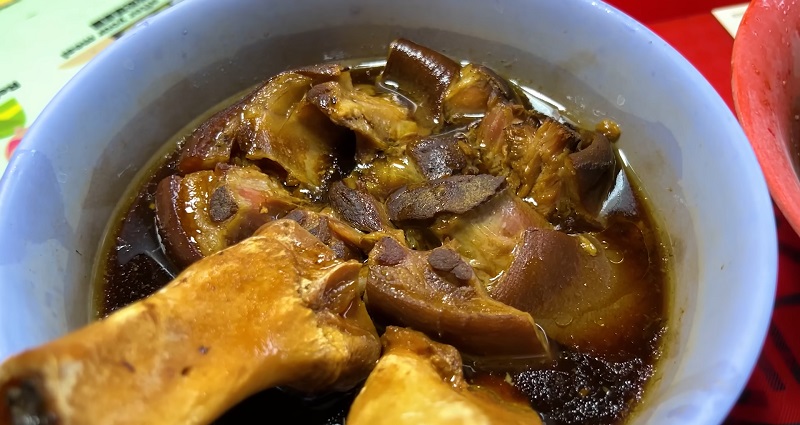 After the pig's trotter, he tries food from other stalls, including pig's fallopian tubes, cuttlefish with peanut porridge, fried fish skin and jellyfish.
Describing the dish with fallopian tubes, Sonbuchner says it has a "thick, super savory and sweet sauce," while the tubes' texture is "chewy, almost like cartilage, but not that crunchy."
"I kind of love it," he says after his first bite.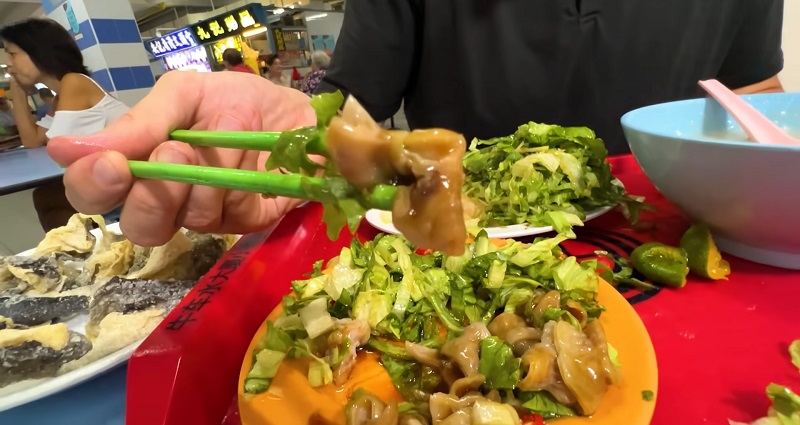 Many Singaporeans in the video's comment section were glad to see Sonbuchner in their country. Some YouTube users even gave recommendations for the food vlogger to check out while visiting the Southeast Asian nation.
However, some commenters mentioned Sonbuchner's use of the word "exotic" in the video's title, with one commenter saying they were glad the YouTuber did not actually have "true Asian exotic meats."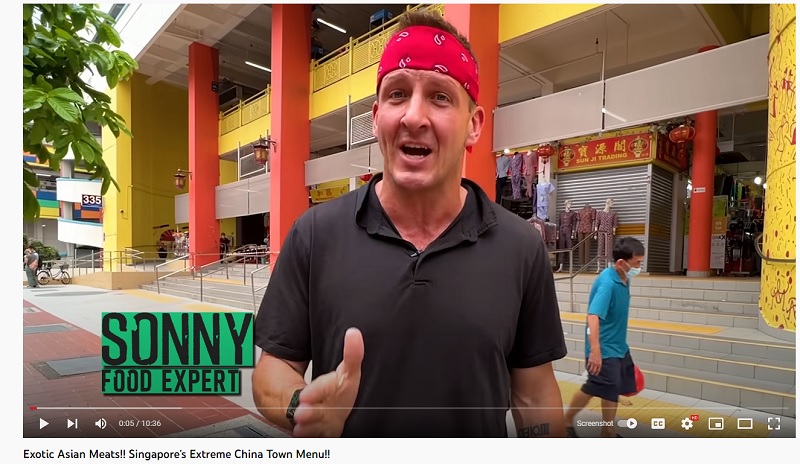 "Great video as always," the YouTube user wrote. "None of those meats are actually exotic (chicken, beef, pork, fish). They just used parts not familiar to Americans from the 1950s. On the other hand, it would have been rather horrifying if you actually ate exotic meats often found in Asia (Dogs, Civet cats, Pangolins, sea turtles, etc) so I'm glad you didn't actually have true Asian exotic meats."
"The funniest thing about this entire video is, I don't see exotic or extreme food, just yummy food," another YouTube user wrote.

Featured Image via More Best Ever Food Review Show