A jumbo-sized Snorlax has joined Build-A-Bear's growing range of Pokémon plushies!
Fans can definitely imagine how Snorlax, an already docile Pokémon, would make the perfect companion for cuddling and sleeping.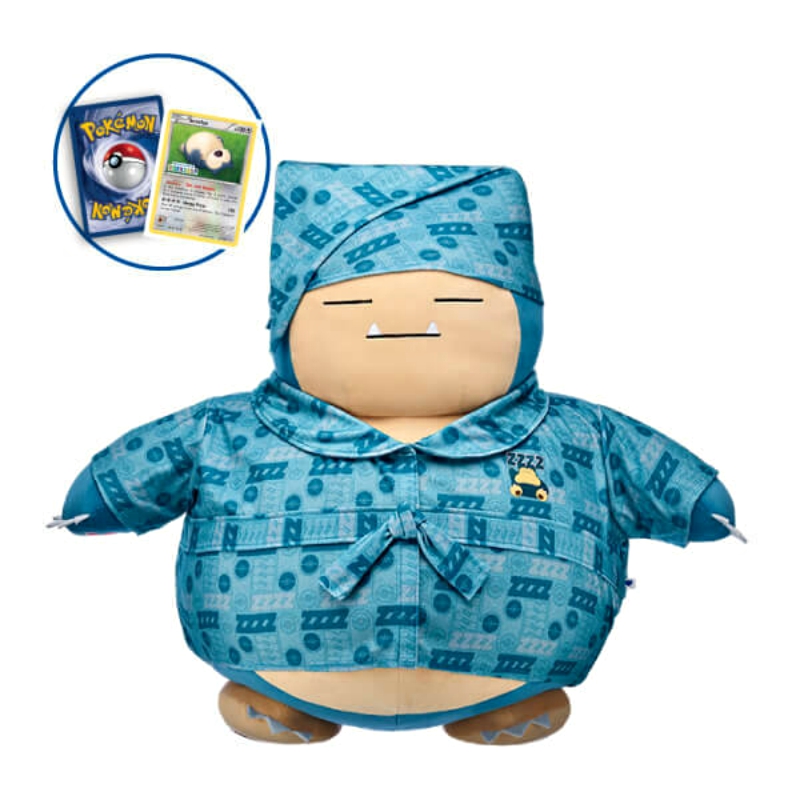 The gluttonous, Normal-type Pokémon is known to do nothing more than eat and sleep every day, allowing children to use its expansive belly as a place to play.
That being said, a jumbo Snorlax seems to be the most exciting addition to Build-A-Bear's Pokémon range, which currently includes Pikachu, Pichu, Squirtle, Snubble, Eevee, Meowth and a regular-sized Snorlax.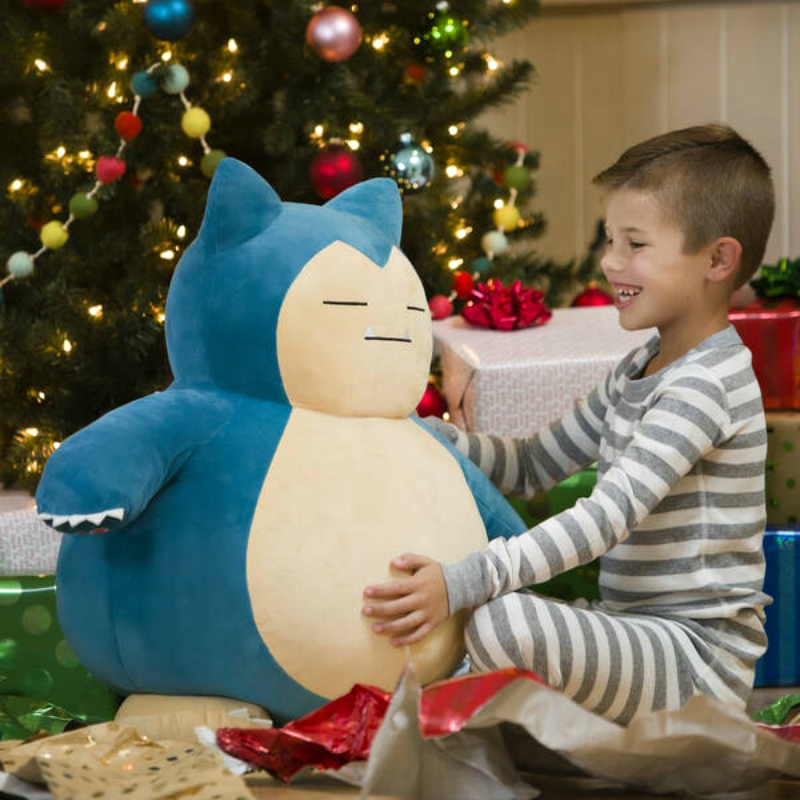 At 24 inches (60 centimeters), the jumbo-sized Snorlax is the snuggliest Pokémon in Build-A-Bear's line-up.
As part of an exclusive bundle, it comes with a jumbo Snorlax robe, sleeping cap and Build-A-Bear Workshop Exclusive Snorlax Pokémon TCG Card, all for $99.50.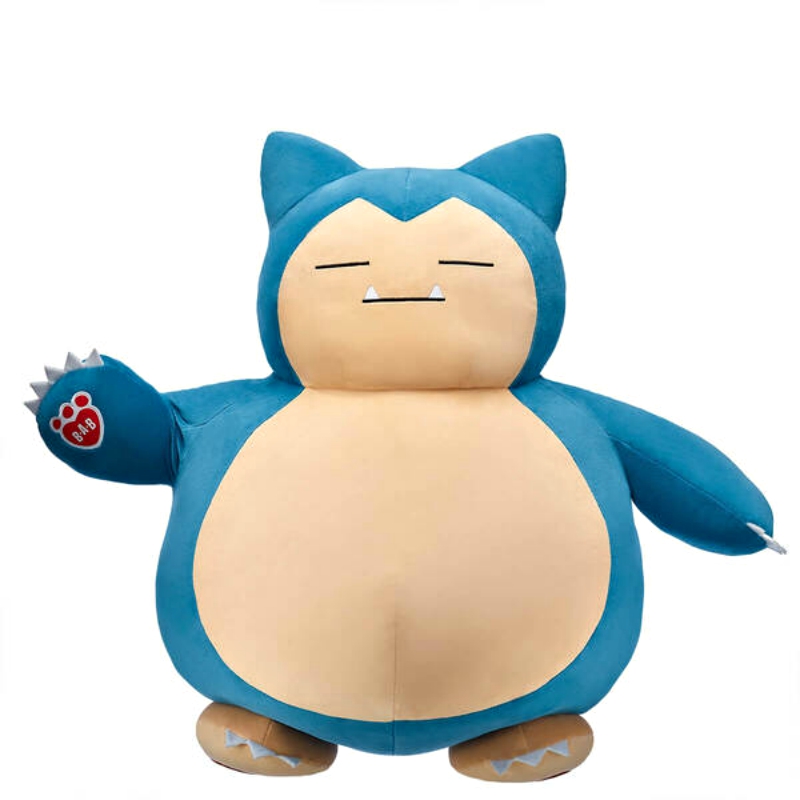 Jumbo Snorlax is also available on its own for $70.
However, whether or not you choose to pick up the bundle, an additional $5 must be paid for shipping, since "a jumbo-sized Snorlax requires jumbo packaging."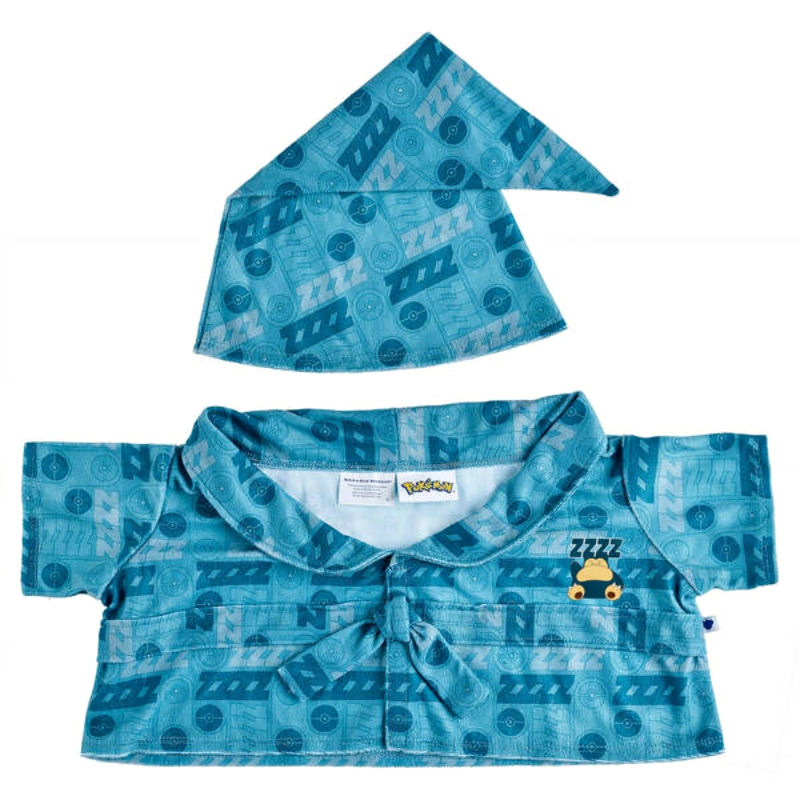 With jumbo Snorlax, you finally get a sleeping Pokémon for a cuddly companion!
Purchase the bundle here.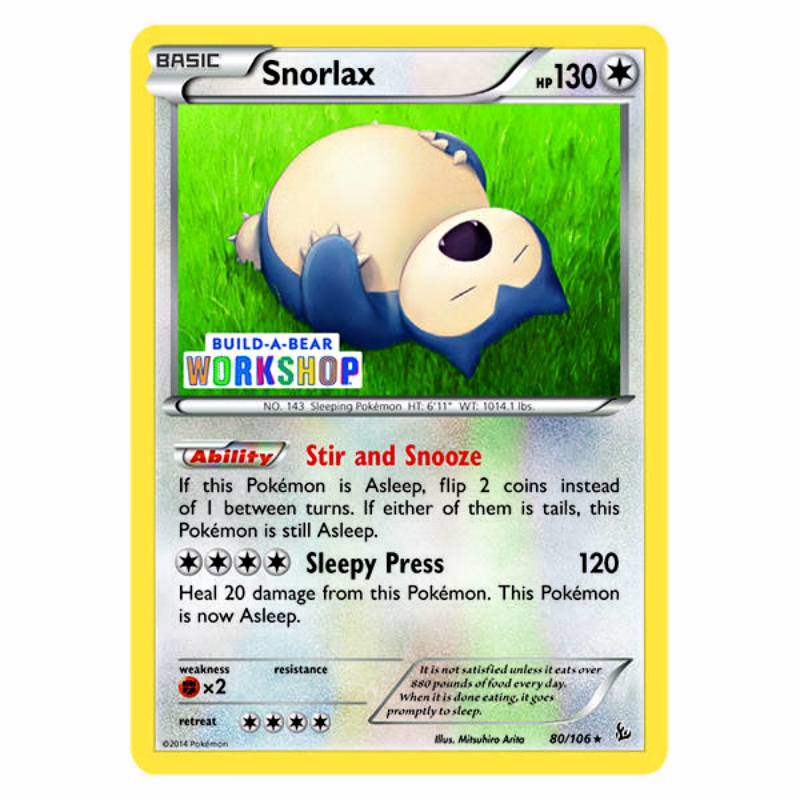 Feature Images via Build-A-Bear