Scientists from Singapore managed to teach a pair of robotic arms to put together a chair from Ikea.
The study, published in Science Robotics, was conducted by Pham Quang Cuong, Xian Zhou, and research fellow Francisco Suárez-Ruiz from Nanyang Technological University.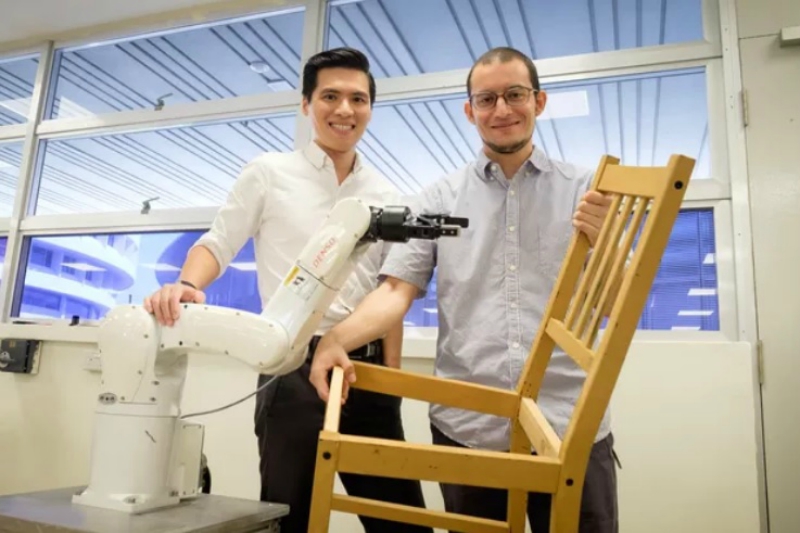 The assembly of Ikea's Stefan chair took 20 minutes and 19 seconds to complete.
Suárez-Ruiz said that it advances from earlier assembly systems, such as MIT's IkeaBot and their own work in 2015. Both systems used reflective markers to tag furniture components.
"That way is slightly easier because it makes it easier to track the object. But it's not scalable because you can't attach [markers] to everything," he told The Verge.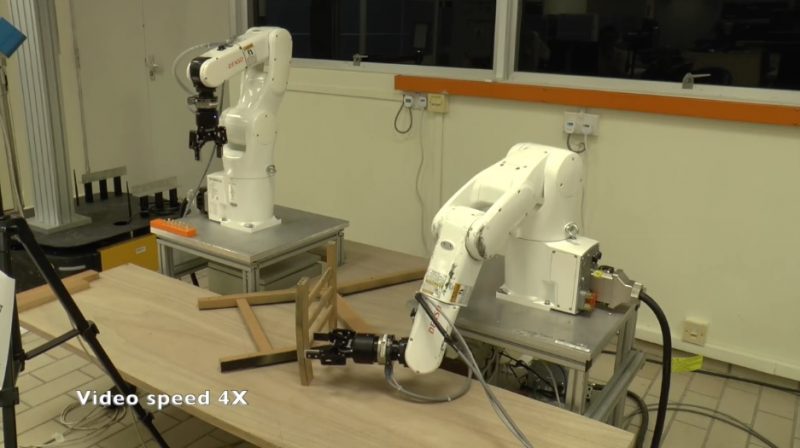 Using 3D cameras, the arms identified and tracked the furniture's pieces. Meanwhile, force sensors ensured that those pieces did not crush each other.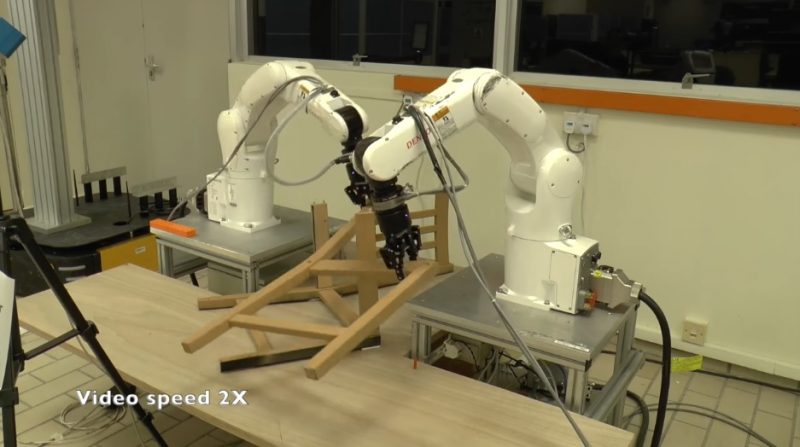 But the system is not absolutely autonomous, as it was pre-programmed with the chair's images and instructions to build it.
What the robot did by itself was decide each individual motion, as the pieces were placed randomly within the environment.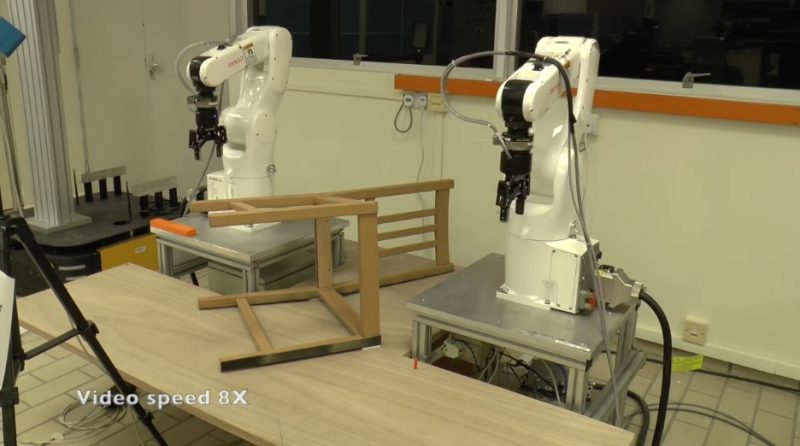 Pham told Wired:
"What the robot does is to first figure out where exactly is the original position of the frame and then calculates the motion of the two arms automatically to go and grasp it and transport it.
"The final level is we show the robot an image of the assembled chair and then it has to figure it out. But I would envision this last step not in the next probably five or six years or so."
Apparently, the robot succeeded in localizing the piece (three seconds), planning motions to reach and manipulate them (11 minutes and 21 seconds), and execute motions (eight minutes and 55 seconds).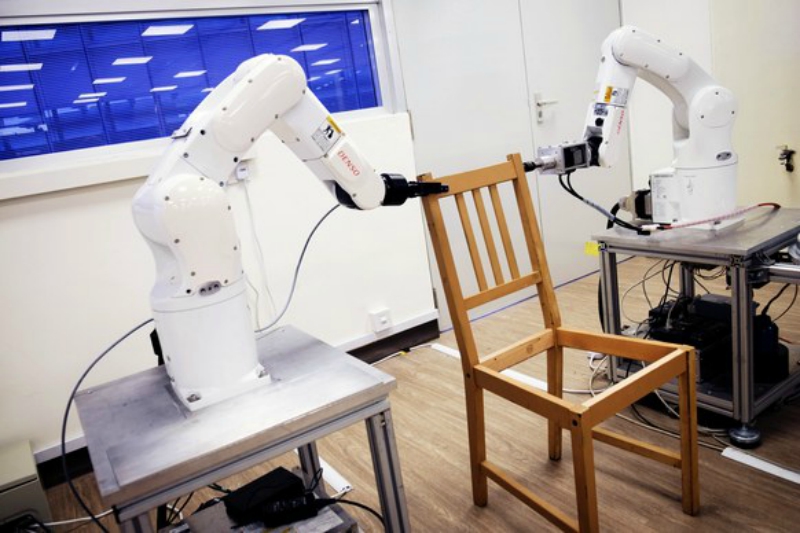 The researchers hope that the framework they developed and recent progress in artificial intelligence will lead to a completely autonomous assembly.
"In the future, we envision that robots like this should be helping with tedious or dangerous tasks. There are so many industries where these skills would be useful, like logistics, or packing for e-commerce companies," Suárez-Ruiz said.
Watch the assembly:
Feature Image via YouTube / CRI Group @ NTU