A Sikh sheriff's deputy who made headlines in 2015 for being the first police officer permitted to wear articles of faith while on duty in Texas was killed during a routine traffic stop last week.
Sandeep Singh Dhaliwal, 42, was shot after pulling over a car at approximately 12:23 p.m. on Friday, Major Mike Lee of the Harris County Sheriff's Department told reporters.
.@HCSOPatrol Major Mike Lee provides an update on the fatal shooting of Deputy Dahliwal in NW Harris County #HouNews https://t.co/8WHz583Rfw

— HCSOTexas (@HCSOTexas) September 27, 2019
As seen in Dhaliwal's dashcam, the situation appeared peaceful until he returned to his patrol car, when the suspect quickly pulled out a gun, ran up from behind and "basically ambushed" him, Lee said.
"You see the suspect exit the car almost immediately running with the gun already out and ran up from behind and basically ambushed Deputy Dhaliwal and shot him and struck him in the back of the head."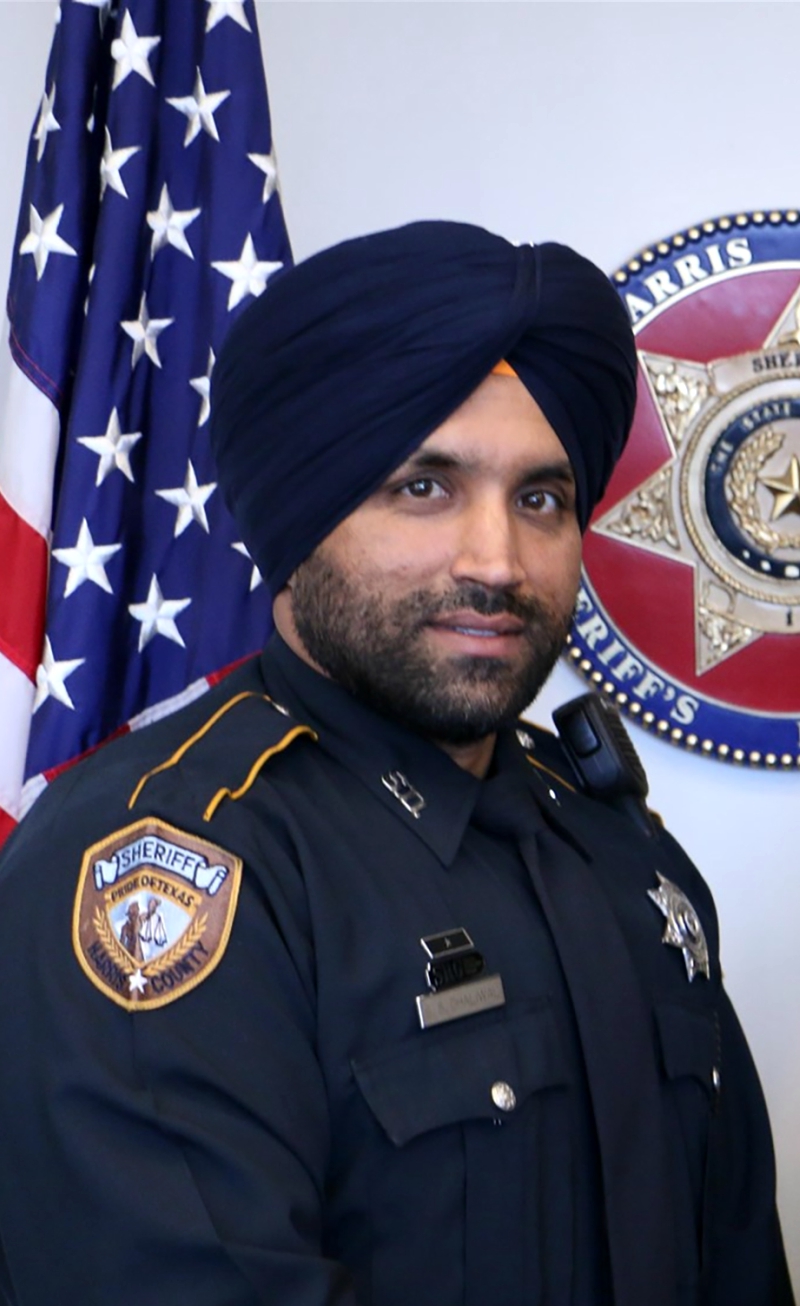 A woman doing yard work two houses away witnessed the traffic stop, heard two gunshots later and saw the suspect running from the scene in a getaway car. She then rushed to the street to check on Dhaliwal and called 911, Lee said.
The suspect, identified as Robert Solis, 47, was located at a nearby business and placed in custody with a woman believed to be his passenger. Officers then recovered what they believe is the gun used to shoot Dhaliwal at the business's parking lot.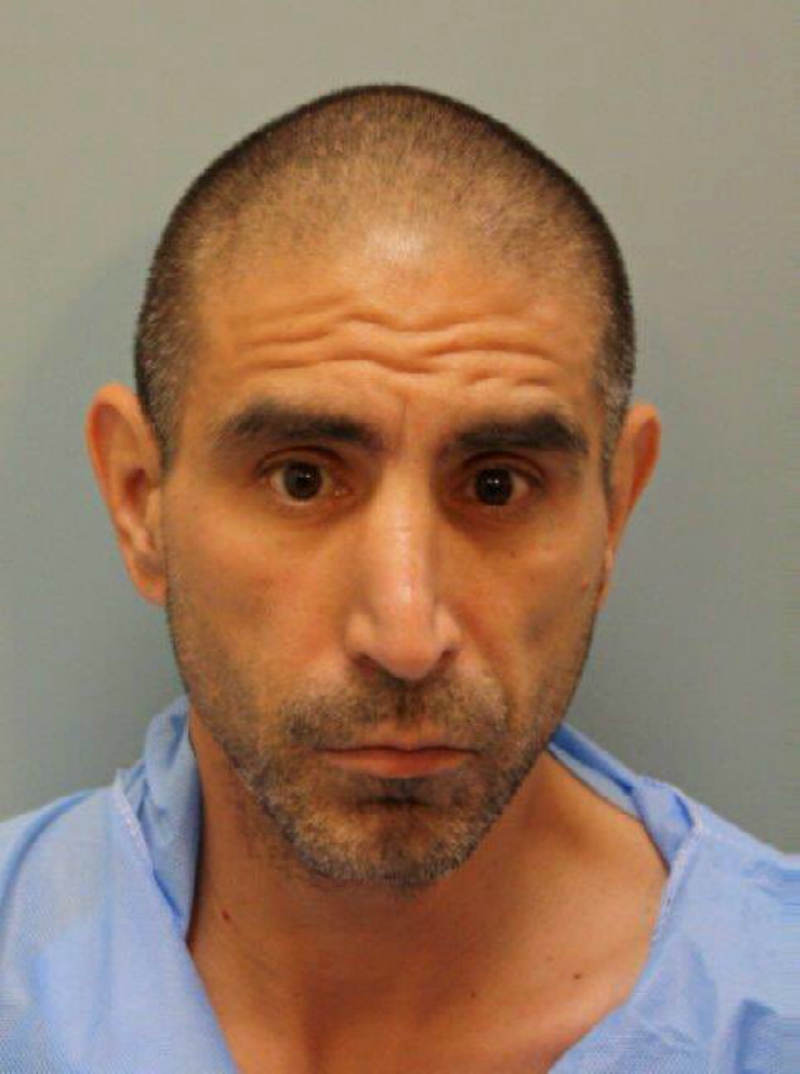 Dhaliwal served in the sheriff's office for 10 years. He was also its first Sikh officer.
"Deputy Sandeep Dhaliwal, a 10-year veteran, was a hero, was a respected member of the community and he was a trailblazer," Harris County Sheriff Ed Gonzalez told reporters. "He was a father I believe of three children, he was a husband, a brother and a son."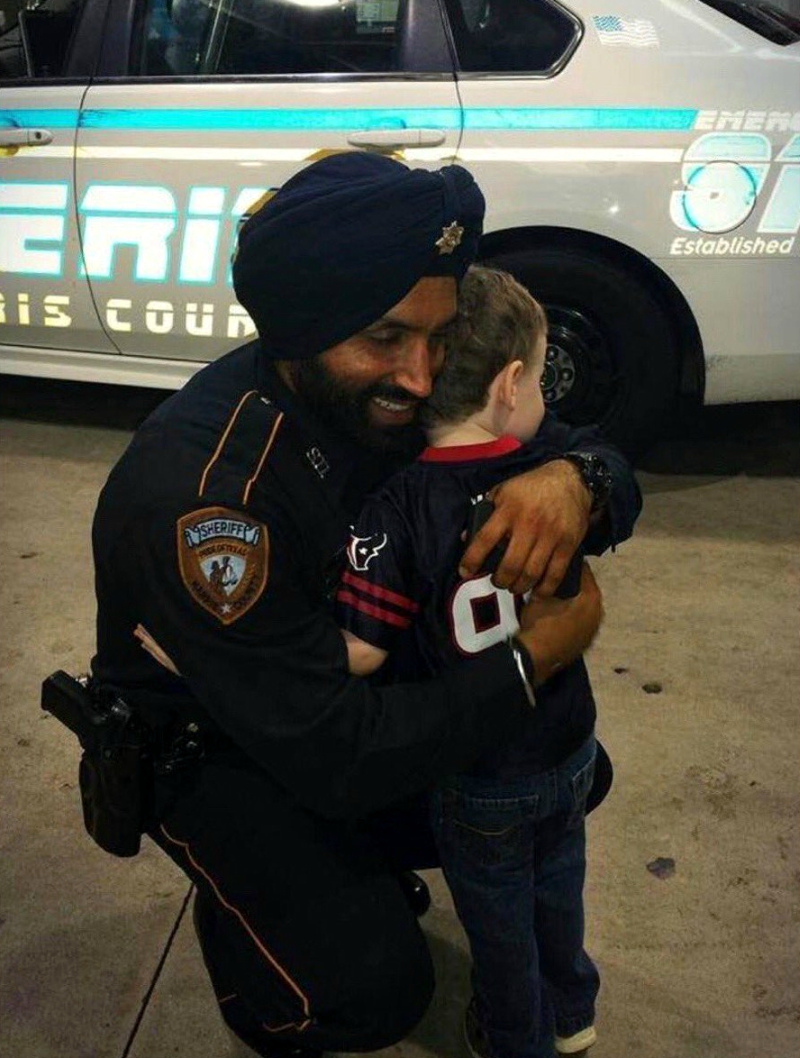 Progress in accommodating freedom of religious expression has been slow in law enforcement, particularly in dress codes. For this reason, Dhaliwal made headlines in 2015 after becoming the first Texan approved to keep his turban and beard on active duty, as per the Associated Press.
"We're thinking that something like this couldn't happen, even now, we feel that Sandeep Singh will come back," Amrik Singh, a leader at Houston's Sikh National Center, the gurdwara Dhaliwal had attended, told CNN. "The elders in the community feel like they lost their son. Those his age feel like they lost a brother."
A Harris County resident sent us a video of fallen Deputy Sandeep Dhaliwal.

"He laughed and joked with all of us, and left a bright impression on my son who is deaf," she said.

Deputy Dhaliwal is an incredible loss not only to our HCSO family but to the entire community. pic.twitter.com/EbsdFeeWXO

— HCSOTexas (@HCSOTexas) September 28, 2019
Sim Singh, senior manager of policy and advocacy at the Sikh Coalition, an anti-hate organization, praised Dhaliwal for embodying the Sikh value of service.
"Our hearts and prayers are with Lt. Dhaliwal's family in light of this tragic news," Singh told HuffPost. "He embodied the Sikh value of service and was clearly a role model for the Houston community and a trailblazer for Sikh Americans.
"While there is no established motive for his murder at this time, we have every confidence that the Harris County Sheriff's Office will conduct a thorough investigation and provide more information soon."
Dhaliwal has since received outpouring tribute on social media, while a candlelight vigil was held to honor his memory on Friday night. A GoFundMe page was also set up to help his family.
Community-led candlelight vigil was held tonight in honor of @HCSO_D5Patrol Deputy Dhaliwal. Please continue to keep his family & his @HCSOTexas family in your thoughts & prayers. Deputy Dhaliwal was LOVED by this community. #HouNews pic.twitter.com/oD7M78RXxm

— Major Mike Lee (@HCSOPatrol) September 28, 2019
Solis is charged with capital murder and denied bond on Saturday morning. Apparently, he has an active arrest warrant for parole violations of assault and possession of a prohibited weapon from January 2017, according to Chron.
The 47-year-old also served 12 out of 20 years following parole in 2014. It turns out he was convicted of two felonies in 2002 when he shot a man and used his 4-year-old son "as a shield" when he barricaded himself at home.
Featured Images via Twitter / @HCSOTexas (Left) and @SheriffEd_HCSO (Right)