Taiwanese-Hong Kong star Shu Qi did not mince words towards a fan who tried to "fix" her glamour shots by whitening her skin. 
Shu expressed her disapproval when a fan posted four edited photos of her on Weibo.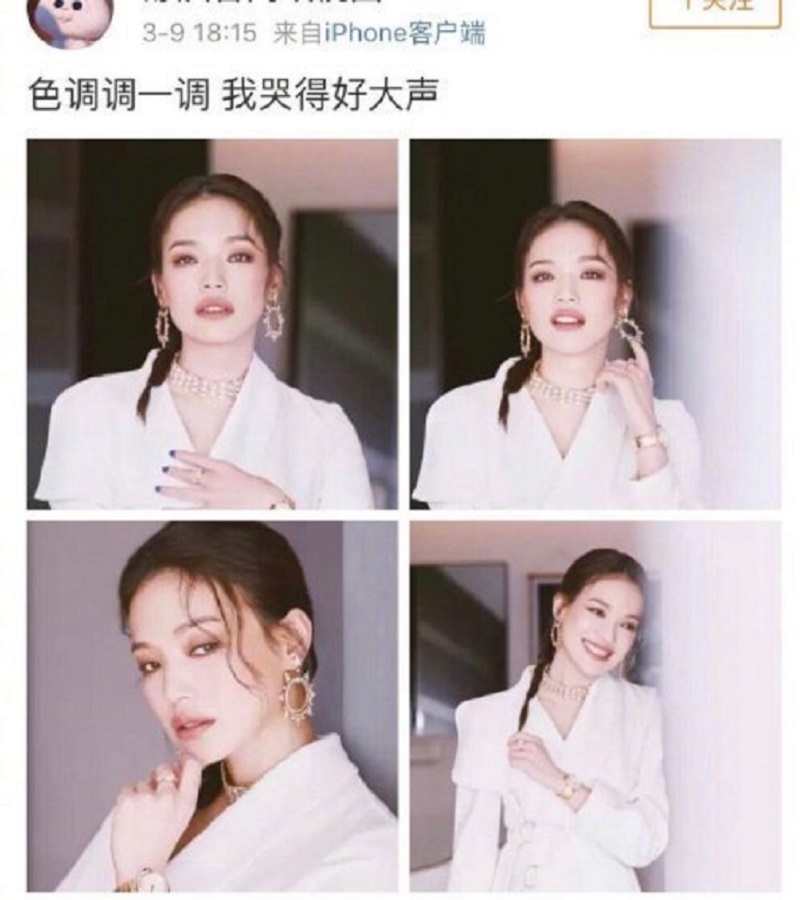 The fan had made the 42-year-old star's skin noticeably paler than normal, "whitewashing" her image, Shanghaiist reports.
Upon discovering the post, Shu commented: "Why don't you go be a fan of a white person?"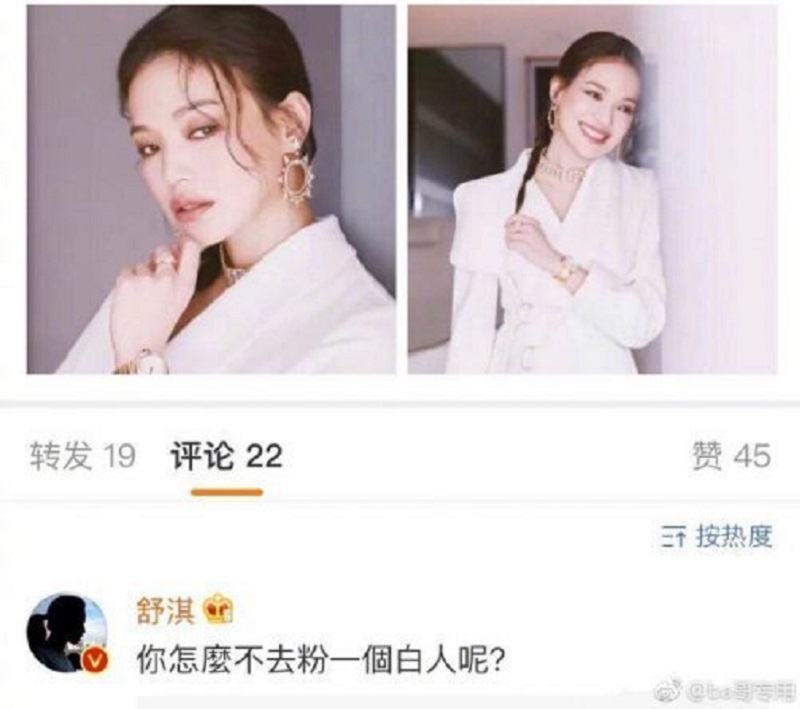 Check out the original and edited images below: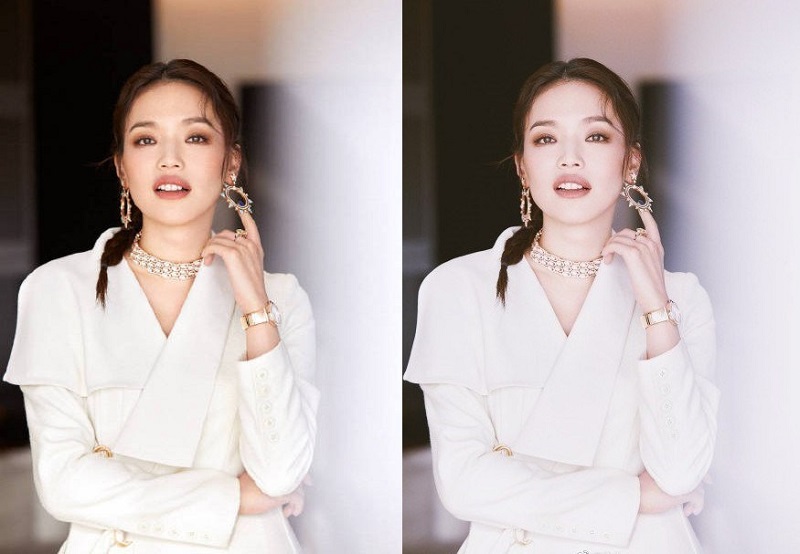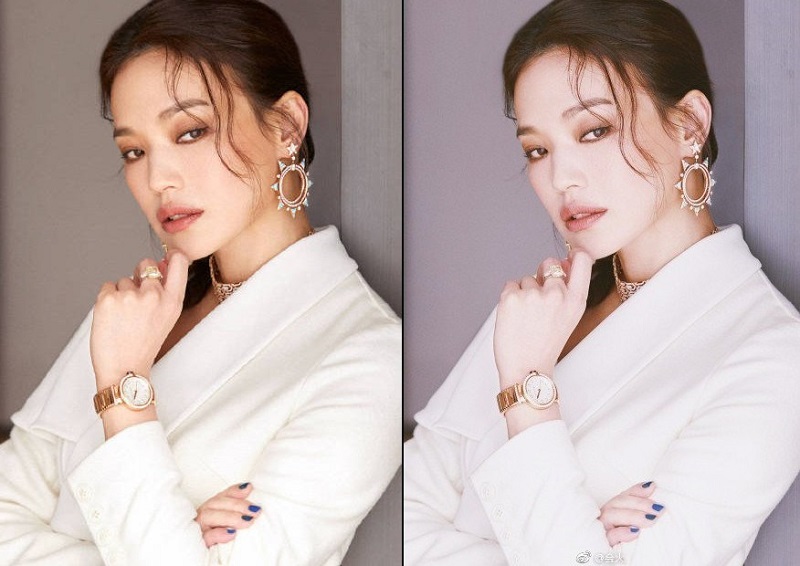 Shu, who grew up in Taiwan and then moved to Hong Kong in the 1990s to become an actress, is known for her candor. Her response against the perpetuation of conventional beauty standards that value white skin in China has earned her praise on local social media.  
In an interview with Mingpao last year, Shu revealed how when she was younger, her mother would often complain about her looks, saying that she was not pretty enough due to her features that "didn't meet the normal standards of beauty."
"My mother would say that I am ugly. She said, 'How is it possible for someone to look as ugly as you?'," Shu was quoted as saying.
She further lamented that other people also would have a similar opinion about her looks when she started working as a model, with some commenting about her "peculiar features."
Shu, who is known for her films such as "So Close," "My Wife Is a Gangster 3," The "Journey to the West" films, "The Transporter" and the "Adventurers," among many others, is now among the highest paid actresses in China.
Featured image via Weibo