Magician Shin Lim left Ellen DeGeneres speechless after a magic card trick the unsuspecting eye cannot possibly crack.
After winning "America's Got Talent" and walking away with $1 million last week, Lim appeared on "The Ellen Show" to showcase more of his mind-blowing talent.
Lim begins by asking DeGeneres to pick out a random card. The TV host chooses the 10 of Hearts and signs it.
"Now there's only one 10 of Hearts right now with that signature in the world and that is yours, correct?" Lim confirms.
"Sure is," DeGeneres responds.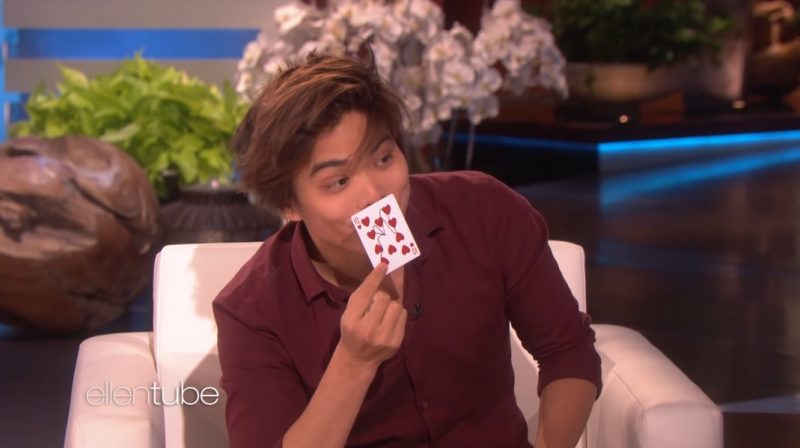 Lim puts the card in the middle of the deck before asking DeGeneres to pick "top" or "bottom."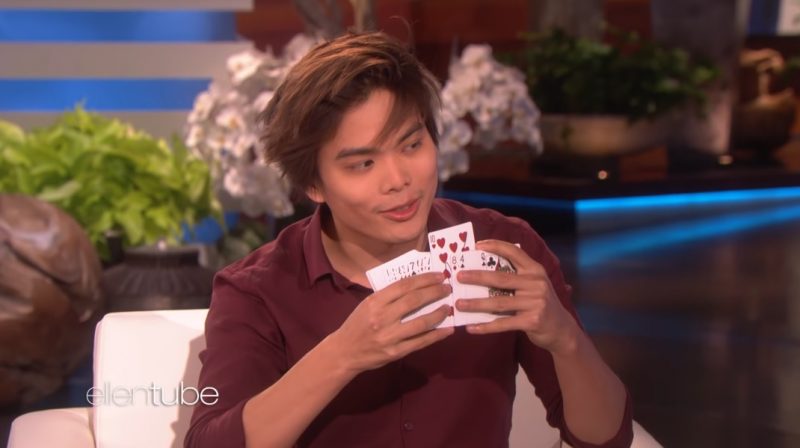 The comedian then picks the top, prompting laughs from the audience.
To everyone's surprise, the 10 of Hearts ended up as the topmost card, even while DeGeneres covered the deck with both hands.
The trick continues as Lim asks DeGeneres to inspect the 10 of Hearts.
"Sometimes people think that there's something funny with it. Maybe there's ink moving or something like that."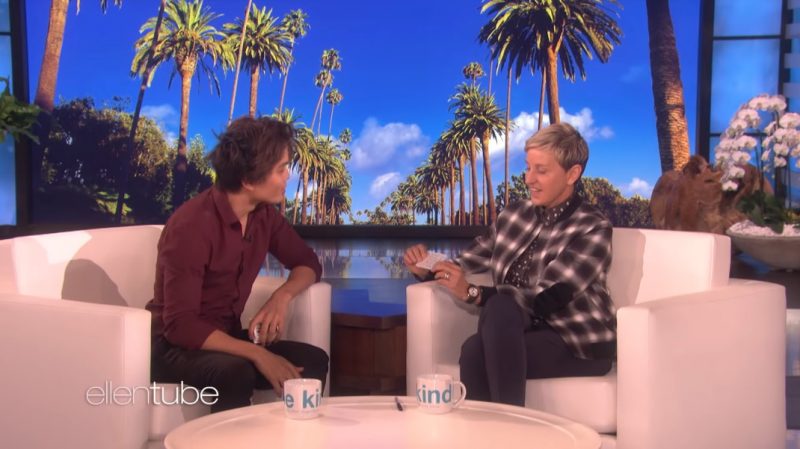 "Well the reason why is because sometimes, see, the card is also flat, kind of like the rest of the deck," he says. "So we've got to make it different, alright?"
Lim proceeds to make creases on the card, folding it and letting DeGeneres literally bite on it.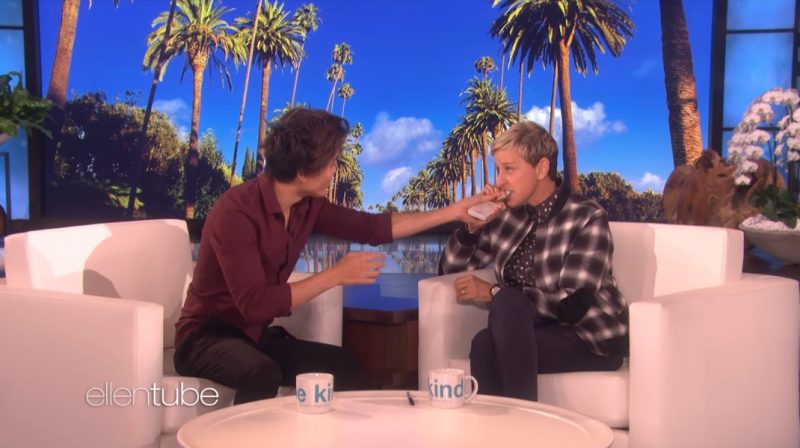 He then signs the Queen of Spades — the bottom of the deck — and shows it to the camera before folding and biting on it, too.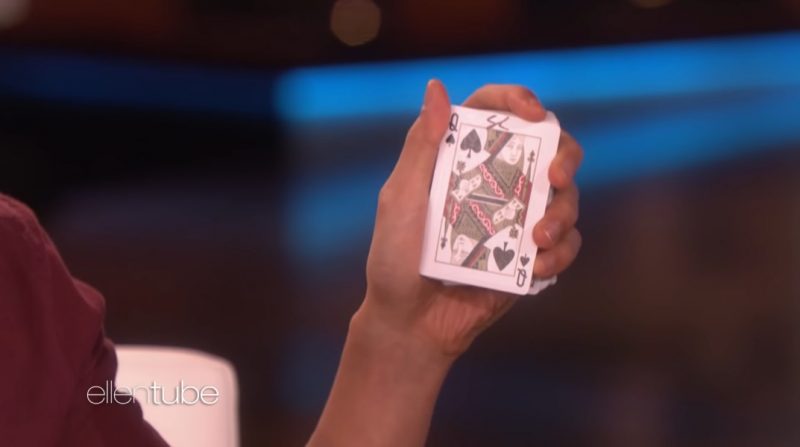 Lim makes a hand contact with DeGeneres and puts the card in his mouth.
When he takes it out — and you probably already guessed it — it became DeGeneres' 10 of Hearts!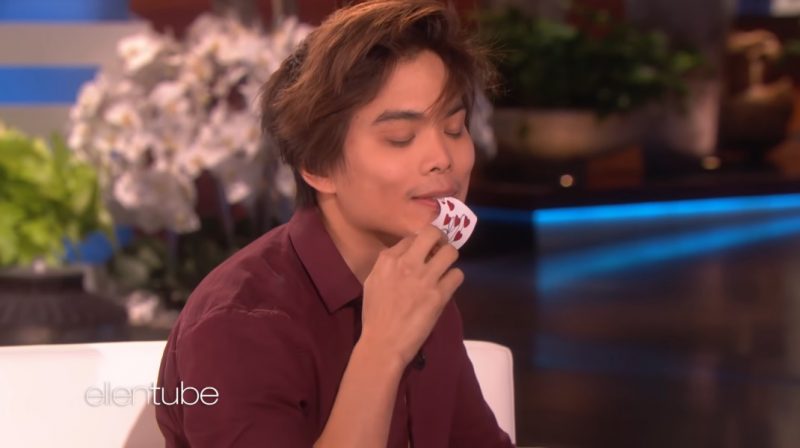 And to DeGeneres' shock, the card in her mouth became Lim's Queen of Spades.
"You're amazing," DeGeneres tells him. "You're amazing. Wow."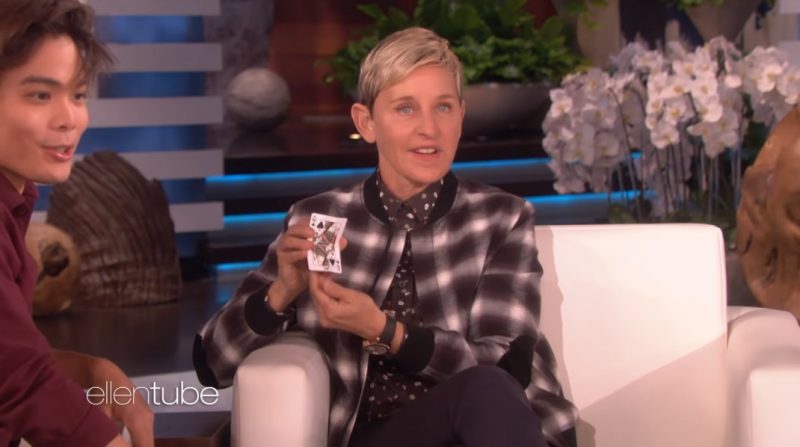 Lim's trick was met with applause from the audience. Viewers at home had similar reactions.





Catch Lim on "America's Got Talent Live," the stage version of the reality contest, from Nov. 2-4 in Las Vegas.
What do you think of his card trick?
Images via YouTube / The Ellen Show