A 5-year-old Shiba Inu in Alberta, Canada has learned to paint "abstract art" which humans can now purchase over the internet.
Married couple Kenny Au and Denise Lo said that their dog, Hunter, is very intelligent and loves to learn.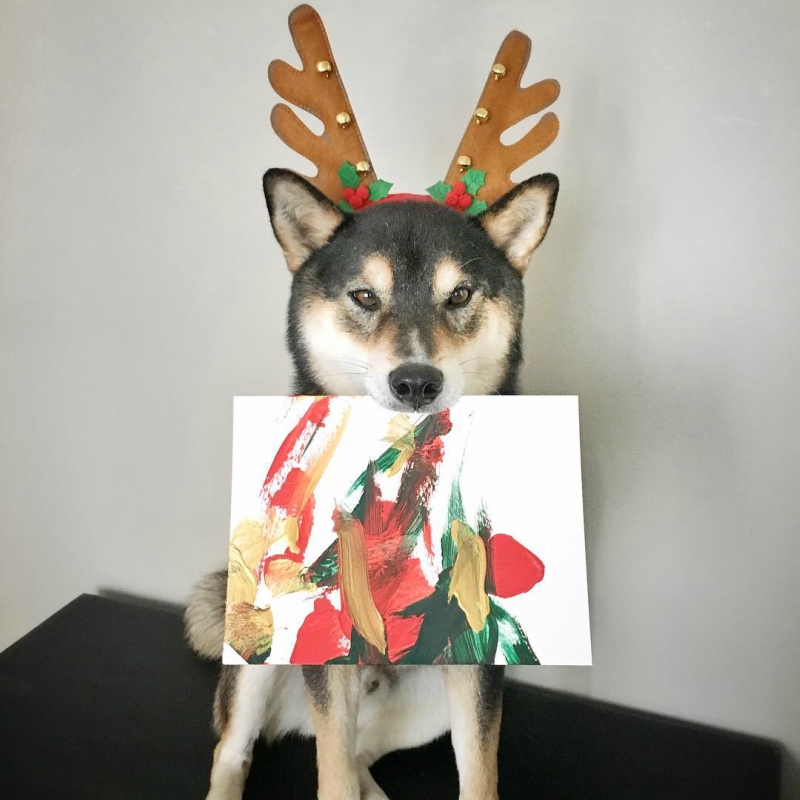 Hunter enjoys working on puzzles, excels in agility courses and even cleans his own toys.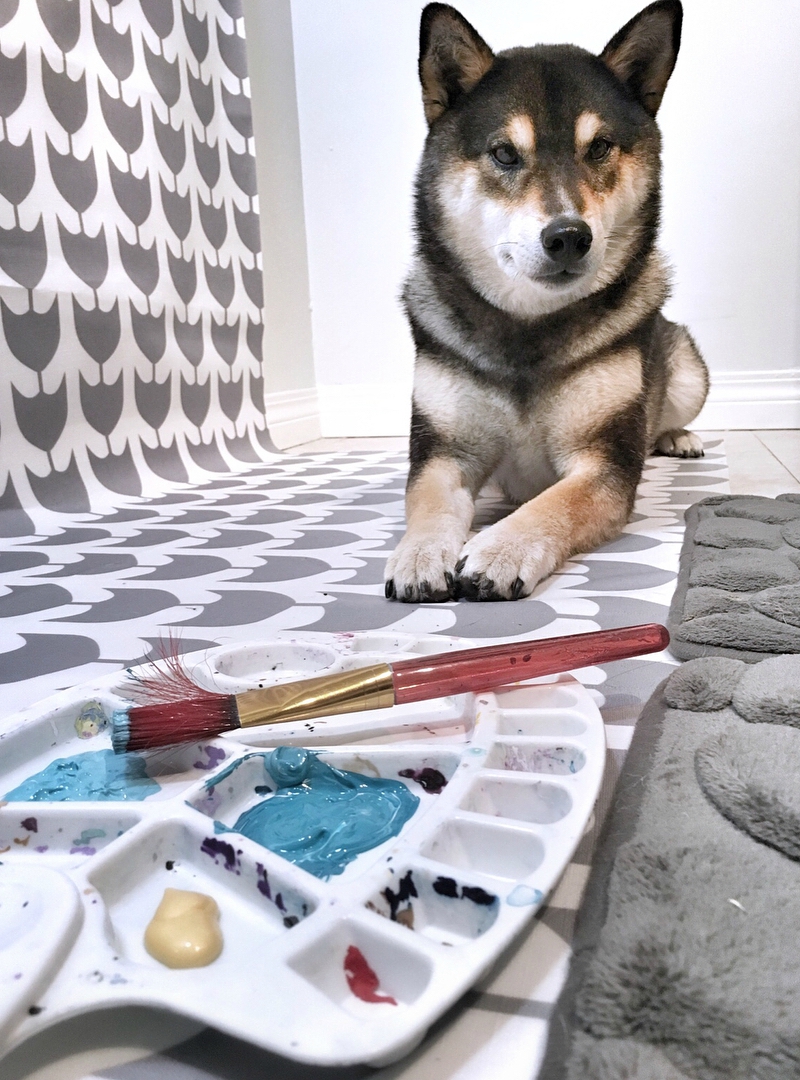 And so last year, Lo came up with a brilliant idea to take things to the next level: teach Hunter the fine art of painting.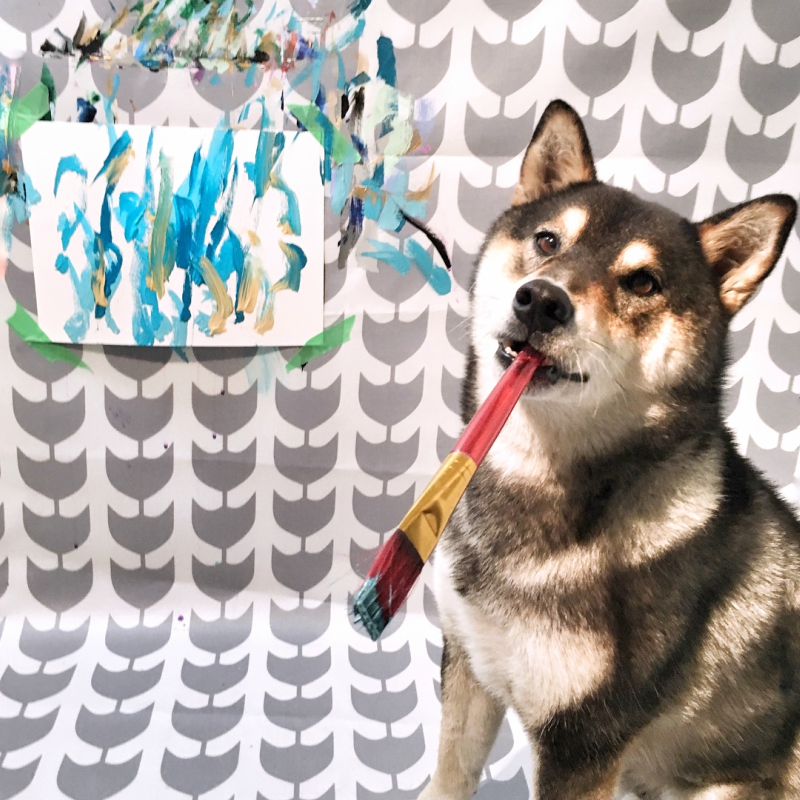 "We had a blank space on our wall and we were looking for things to put up on it," Au told HuffPost. "Because Hunter is such a calm, careful and responsive dog, my wife figured he'd be able to learn the brushing motions to create some kind of memento for us. We were really surprised by the results."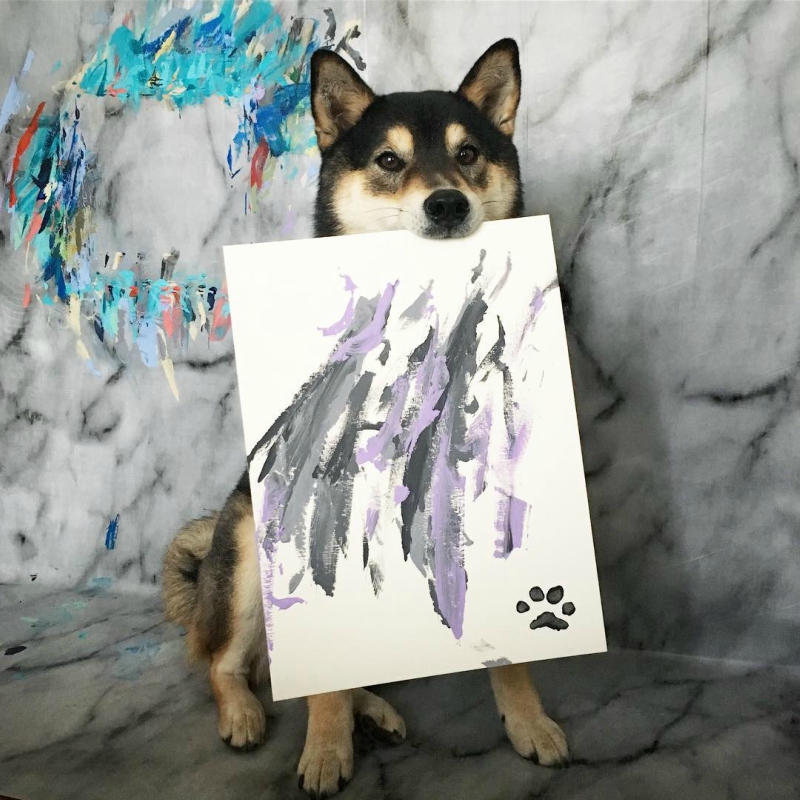 Apparently, Hunter can't get enough of his newfound hobby.
"When he first learned it, he wanted to do it all the time," said Au. "But we make sure we switch things up often so he doesn't overdo himself or get bored. With painting, we've incorporated it into his daily routine and he seems to love having a job. It makes him more calm throughout the day."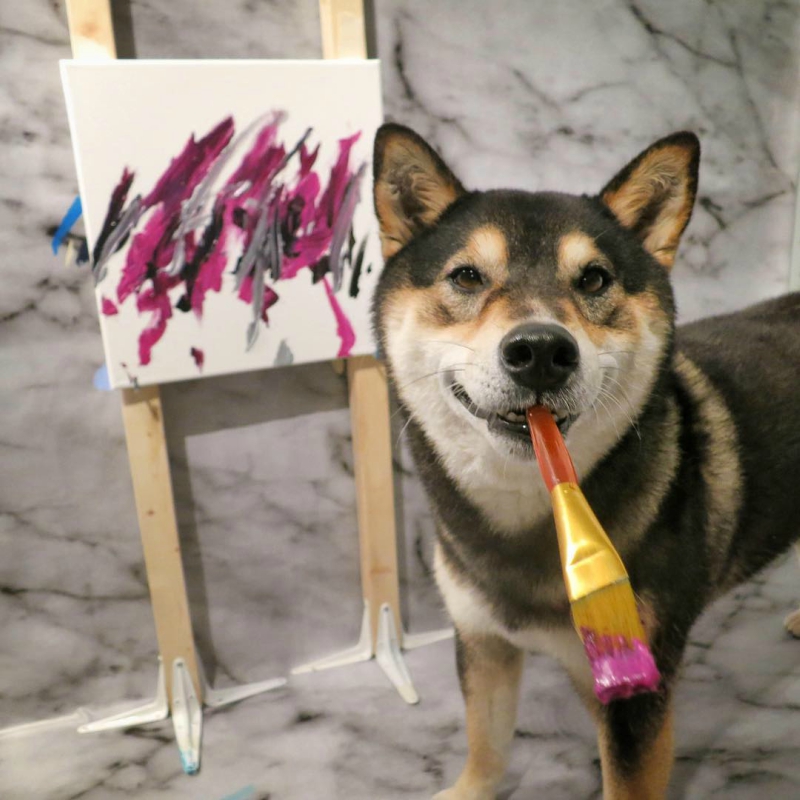 The couple took it slow in teaching Hunter, but it turns out he's a natural. Just a month after Lo came up with the idea, he already debuted his first masterpiece.
"We tried training him to hold the brush, and then touch the brush to a piece of paper, and when we added paint, the result was very surprising," the couple told Bored Panda.
After a few paintings, Au took to Reddit to share Hunter's new skill — and people loved it.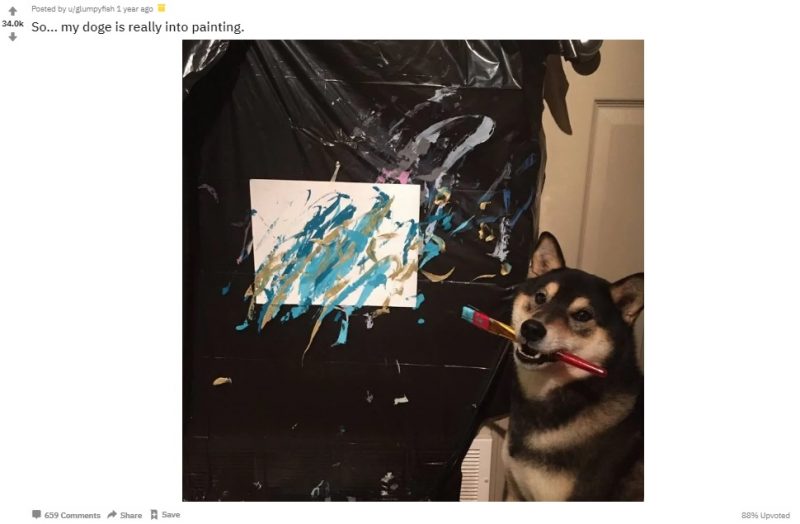 As Hunter went on to color the world, Au and Lo decided to dedicate an Instagram page to his works, where he now commands more than 5,000 followers.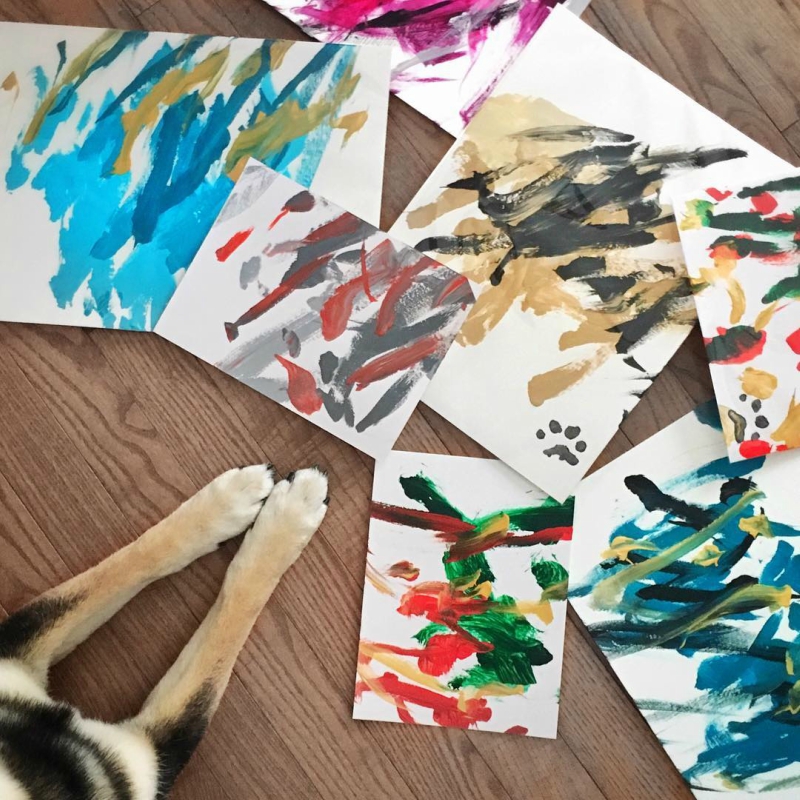 Eventually, the entrepreneurial couple brought Hunter's creations to Etsy, where they are now available to purchase from around $38.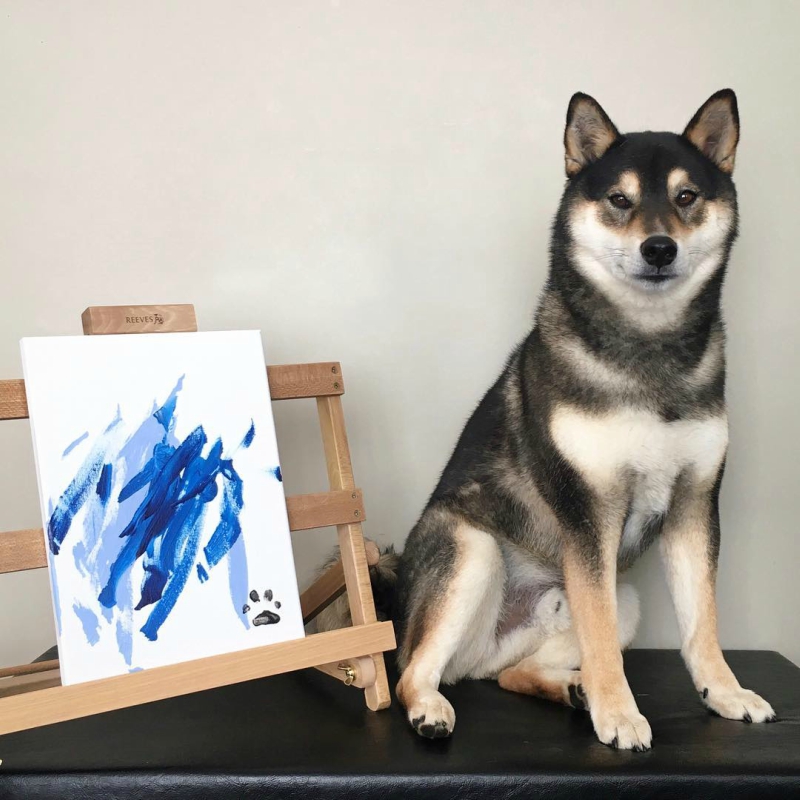 They also decided to share some of his work to Second Chance Animal Rescue Society, their local animal shelter, to raise money.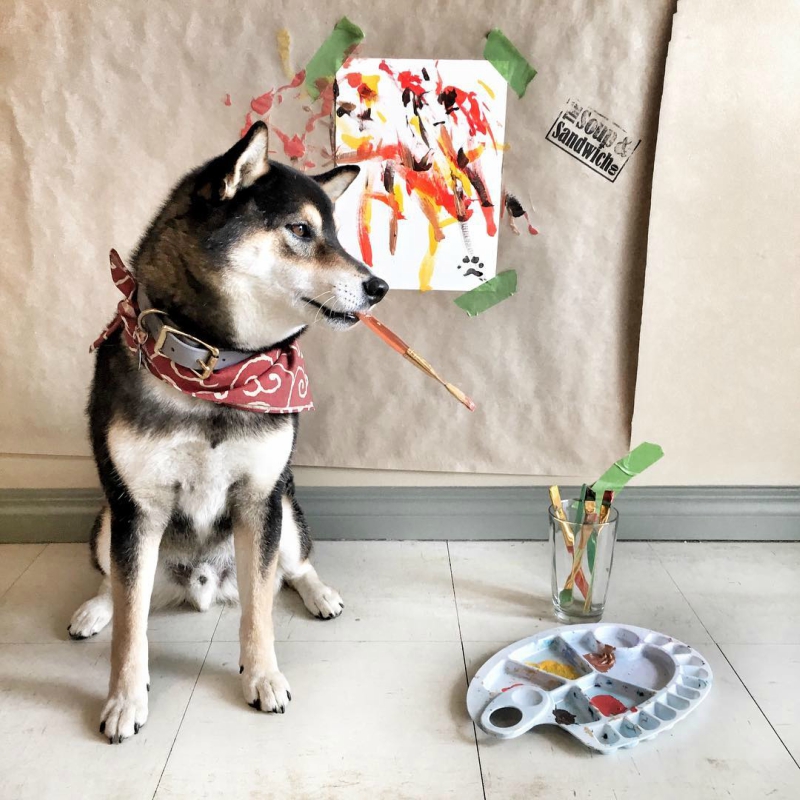 Au and Lo told Bored Panda that they will continue to let Hunter paint as long as he wants to.
"He has a lot of energy and seems to be happiest when we exercise him physically and mentally as well, so we taught him as many tricks as we could think of. He can clean up his toys, fetch our slippers, stack toy rings, etc. He's definitely the smartest dog we've ever owned, but also has a strong personality so if he doesn't like something we're asking him to do, he lets us know, like getting his nails clipped."
Check out Hunter working on a commissioned piece below:
You're amazing, Hunter!
Images via Instagram / @shiba.art.online