Do you live in ANY major city in the world and have working eyes and ears? If yes, you probably have come across Shen Yun.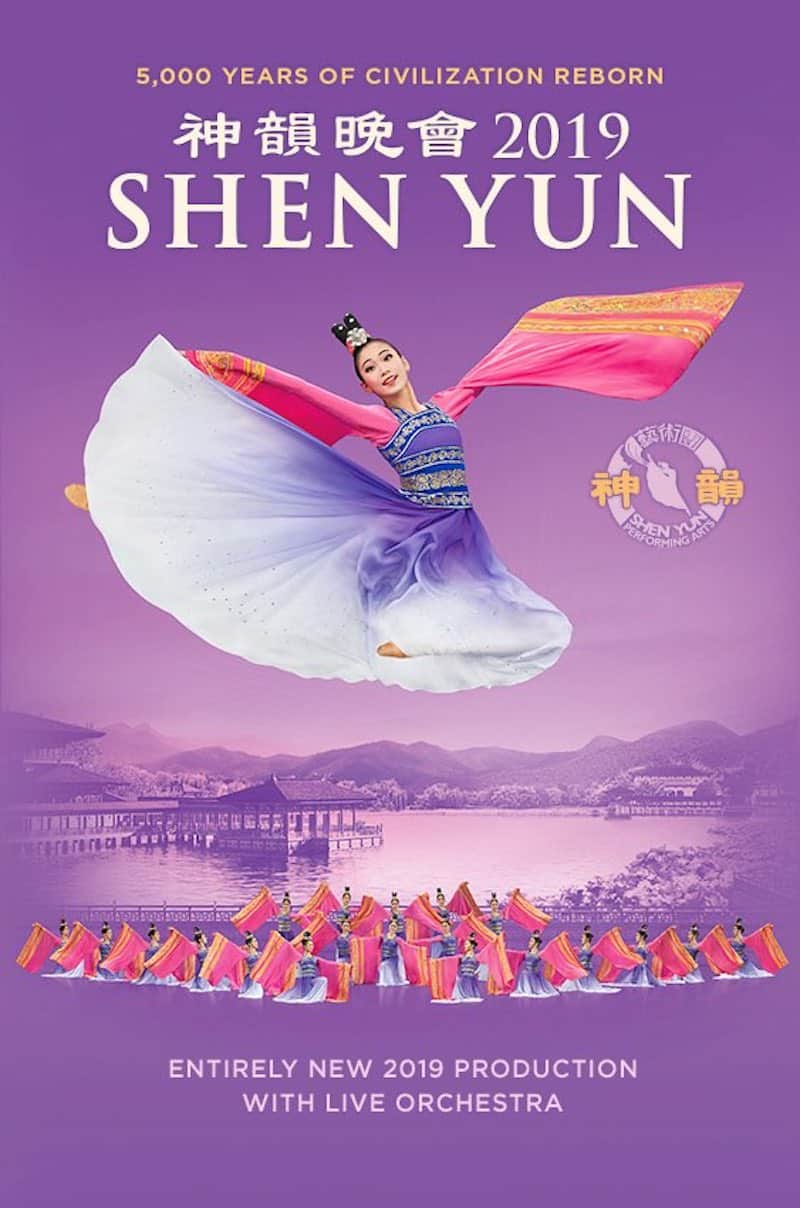 Shen Yun is a performing arts group founded in 2006 by Falun Fong practitioners, a religious practice that has been condemned and banned by the Chinese government. Their goal is to "to revive the lost world of traditional Chinese culture and share it with everyone," according to their website. However, the performance has received criticism in the past that it also pushes their own political agenda.
A critic once called the show in 2016 "a beautiful and odd production that veers wildly between two extremes: delicate artistic excellence on one hand and a brusque, heavy-handed effort to inculcate political and spiritual viewpoints on the other."
They literally have performances in every major city in the world (except on the continent of Africa and Antarctica, whats up with that!?).
Despite the controversial nature of the production, their ads are literally EVERYWHERE.
both my work and sodalicious have been invaded by shen yun. what's next ?! pic.twitter.com/QzpM7yFx8t

— Skye (@skyepayyyne) January 26, 2019
Love seeing tour buses at the Belk! ❤️ Who's joining us for @ShenYun this weekend?! pic.twitter.com/IiJvrn1D9f

— Blumenthal Performing Arts (@BlumenthalArts) January 25, 2019
Me reading shen yun memes:

Me actually on the train experiencing a meme: pic.twitter.com/yCuZCZvw18

— Leah Lane (@get_leah) January 25, 2019
You CANNOT escape it.
i have legit gotten 6 flyers for it in the physical mail box

— not tan y'all (@perlhack) January 26, 2019
San Francisco seasons, 2017-2018:
Spring
Summer?
Smoke
Shen Yun Ads
Rain If We're Lucky

— Jonathan Kauffman (@jonkauffman) December 7, 2018
.@TheTravisJacobs this must be a really a must see show. They have a billboard up in Camden. You want to go? #ShenYun pic.twitter.com/VWDiFx0GkT

— Royal Money (@CamdenRoyalty) January 24, 2019
CTA on that Shen Yun wave pic.twitter.com/P5nPYEBwcX

— TWINKER HATFIELD (@georgecotranza) January 17, 2019
Them Shen Yun poster be everywhere! Lol

— tato (@lanasitonmyface) January 26, 2019
Roses are red
Violets are blue
I don't go a day without seeing a @ShenYun ad
How about you?

— Pinoy Noir (@mikeyil) January 25, 2019
It's gotten so bad that it's become a popular meme, making it even harder to ignore it.
No one:
Shen Yun: pic.twitter.com/eRro6eCSCW

— emily (@squirmytheclown) January 23, 2019
s2g if I see another shen yun ad pic.twitter.com/iXm3W7YDCw

— matt (@matthewhsiung) January 17, 2019
— 5000Years (@verbena_lemon) January 23, 2019
the devil works hard but Shen Yun works harder pic.twitter.com/Kmn1jPvIaB

— (@girrl_fieri) January 24, 2019
— Hot Janitor (@haha_lets_chill) January 22, 2019
Shen yun is getting pretty … invasive pic.twitter.com/k1G2xPDxTx

— vanessa blah (@myfbstatuses) January 24, 2019
@timecrisis2000 does Shen Yun exist in the ASIBU? pic.twitter.com/jHDikMFAd3

— talia kagan (@taliakagan) January 24, 2019
did anyone else see this crazy easter egg in the ASIB dvd pic.twitter.com/oLa7yCSeCW

— Sabrina Imbler (@aznfusion) January 24, 2019
CURSE YOU SHEN YUN! But hats off to your marketing team.