A kung fu master who took his student out of balance with one smooth kick has gone viral on Instagram this week.
Meet Shifu (Master) Shi Yanjun, a Shaolin warrior monk from southern China.
View this post on Instagram
Shi, based in Kunming, Yunnan province, currently serves as the director of martial arts of the Yunnan lineage of the official Shaolin Temple — the renowned Chan "Zen" Buddhist monastery founded in the 5th century CE in Zhengzhou, Henan province.
He is a 34th generation Shaolin warrior monk and a 17th generation disciple of Meihua Quan, a form of Chinese boxing that is also dubbed as the "ancestor of all Chinese martial arts."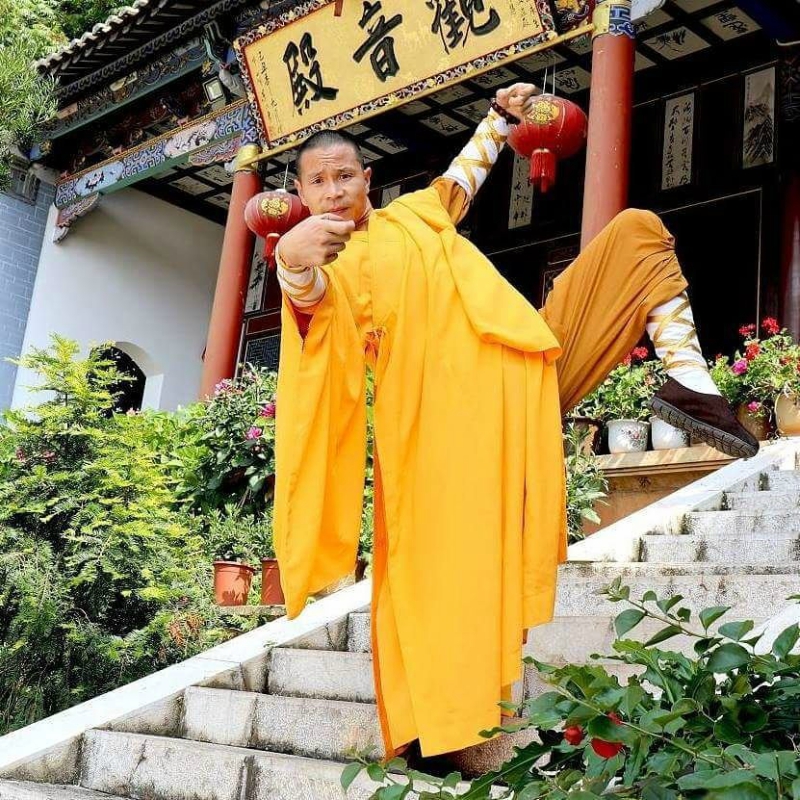 In the clips that went viral this week, Shi is seen in a Sanda sparring session with Ruben, one of his students who came from Norway.
"Use your techniques to avoid punches and kicks. Only by sparring with someone better than you will help you improve," Shi captions one clip.
View this post on Instagram
Having years of experience, Shi took Ruben out of balance with one swift kick, convincing netizens that he had "hopped straight out of an arcade game."
The Norwegian student ultimately lost the session when his master locked his upper body in position.
View this post on Instagram
Aside from the Shaolin Temple and the Meihua Quan Association, Shi holds certifications from the Chinese Wushu Association, as well as memberships in various kung fu bodies, both local and international.
His accolades include an Honorary Award from the Hellenic Wushu Federation, Honorary Advisory Council Committee from the Italian Chin Woo Athletic Association,  Award of Excellence for Martial Arts Skills from Bei Shaolin Quan (Italy), Master of the Year from the Chin Woo Martial Arts Hall of Fame 2015 (Italy) and Honorary Certificate of Recognition from Lost Legacy Systems Traditional Mixed Martial Arts (USA, 2017), to name a few.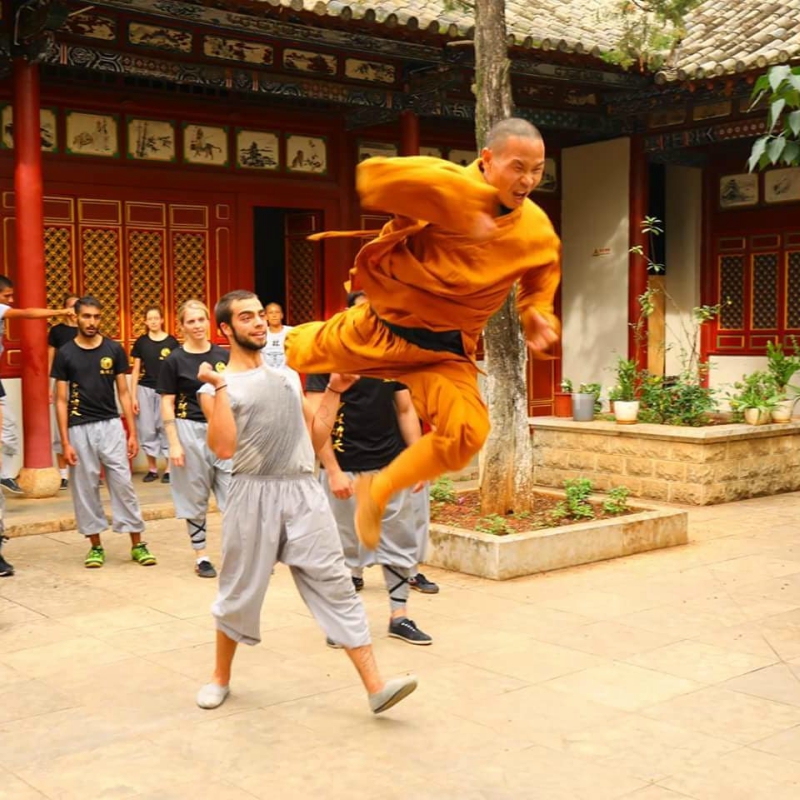 Shi believes that the student must love kung fu so that he/she will be loved in return. He also points out the importance of learning Chinese culture, especially for foreigners.
"To teach Chinese kids is different from teaching foreign students," Shi says. "This is because foreigners have different body type, habits, age, health issues, length of stay in China and mindset. Foreign students get easily bored and distracted."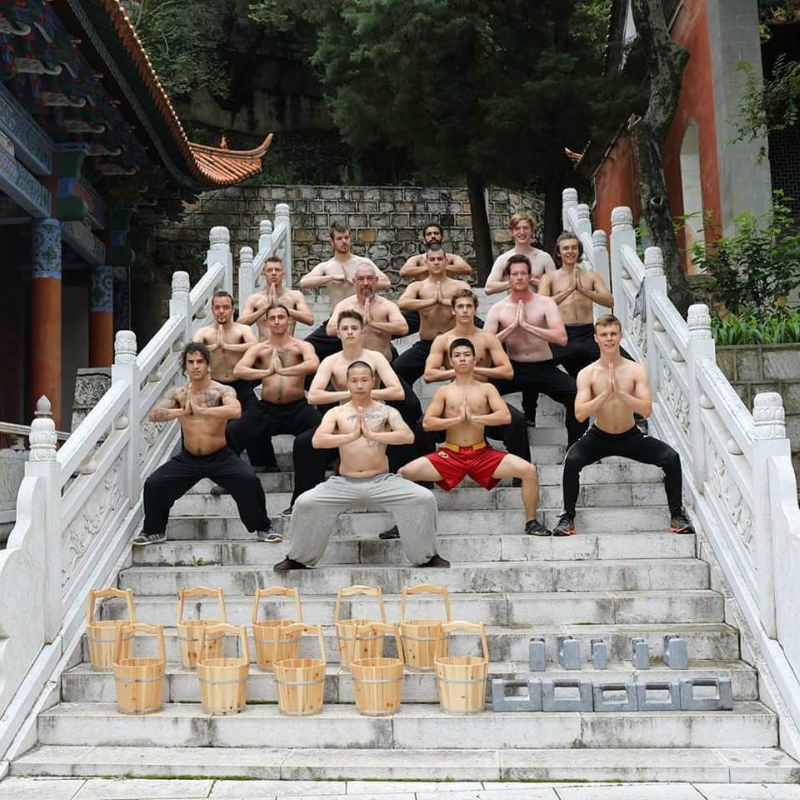 While he warns against exhausting the body during training, he claims that such approach is actually practiced for foreigners.
"If you teach the students to train hard by being like 'dead by the end of the lesson' sort of speak, [that] is very wrong. To deplete the body of power is not the true purpose of Kung Fu. In many schools across China you will face this issue — it is more like an adaptation for the schools to the foreign mindset."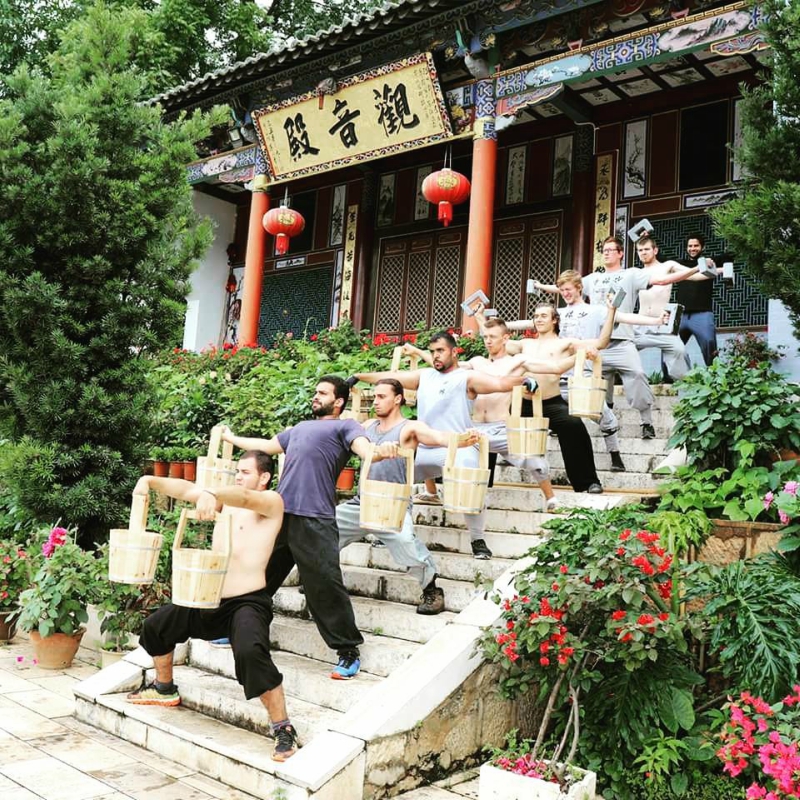 As for his teaching style, Shi stresses the importance of balance, working with the principle of Yin and Yang.
"My teaching is based on balanced training, Yin and Yang together. I believe in balance. I believe in daily improvements no matter how little. Kung fu training must be adapted to the day and night, seasons, age, body health standard — there are so many aspects to consider!"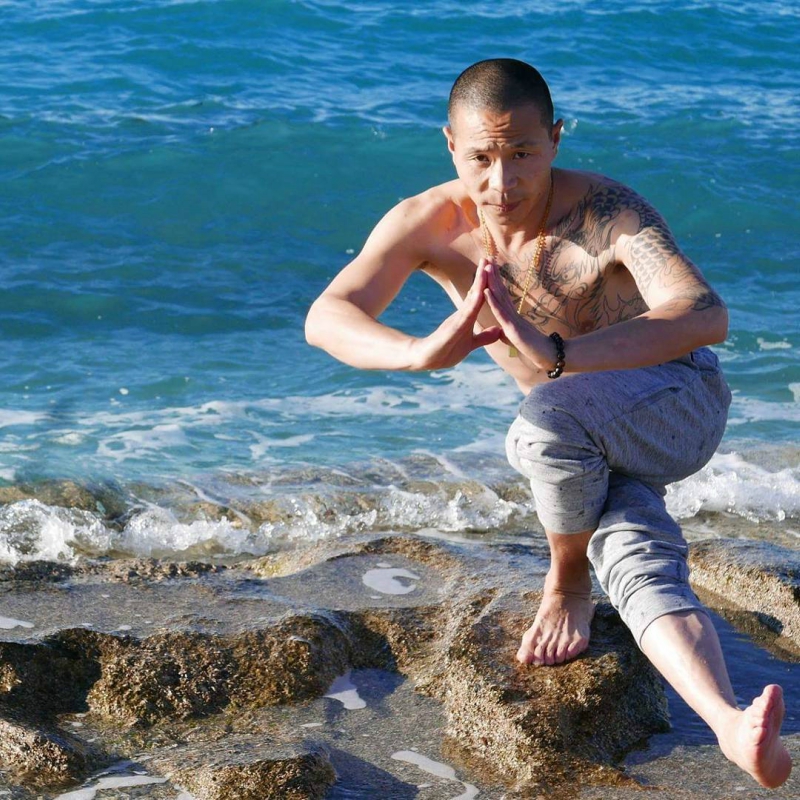 Shi's wisdom has won him over 50,000 followers on Instagram, where he shares snippets of his Shaolin warrior monk life.
Needless to say, people from all over the world couldn't be more impressed!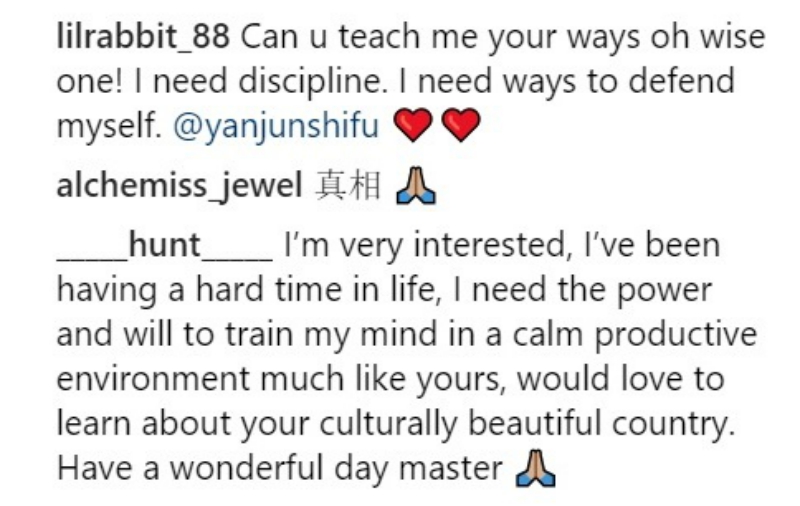 Images via Instagram / yanjunshifu