A Chinese teenager earned the admiration of professional pilots at a base in eastern Zhejiang province after he was able to drive around two seaplanes without any pilot training.
The 13-year-old schoolboy from Huzhou had spent part of the previous weekend watching staff at the SeaRey base as they worked on repairs and maintenance, reports the South China Morning Post.
Despite ending up crashing one of the planes into a railing at a lakeside car park, the teen impressed many with his skills. 
Security cameras caught the teen just after midnight on July 15, arriving at the base on an electric bike and then taking two planes from their Taihu Lake hangar. 
He first took a 450 kilograms (990 pounds) plane from its hangar, jumped into the cockpit, started the engine and drove it across a car park. As he tried to make a turn, the 1.88 million yuan ($273,000) plane hit a crash barrier. 
The boy then abandoned the crashed plane, took another one from the hangar and drove it around the car park three times. He then fled on his bike after the stunt that reportedly caused 8,000 yuan ($1,162) worth of damage.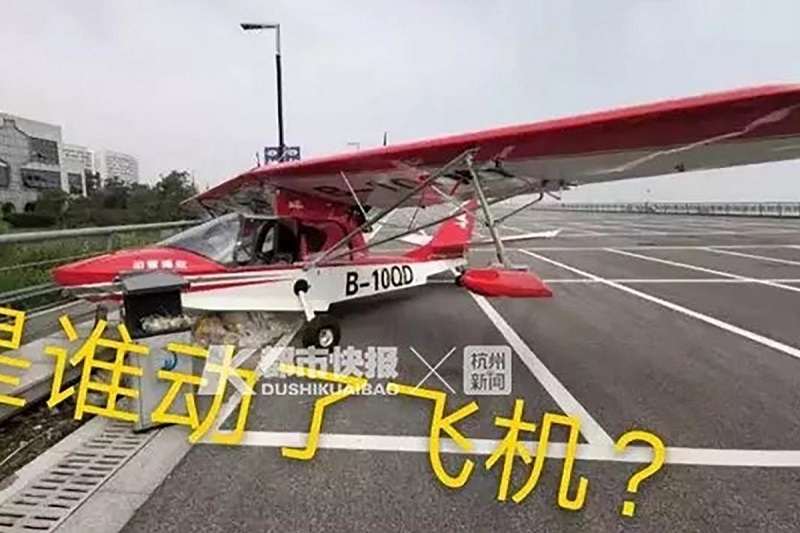 That evening, the local authorities notified the teen's parents of his costly stunt over the phone. It was eventually negotiated that they pay 2,000 yuan (about $290) for the damage that the boy caused. 
According to the SeaRey base director, surnamed He, while starting and taxiing the plane involves a few simple steps, flying it is a different story as it required professional piloting skills and 30 hours of training on the flying boat itself.
He did, however, praise the teenager for being observant and added that he would like the boy to train at the base and become a pilot.
"We pilots all admired him," he was quoted as saying. 
Featured Image via Weibo / thepapernewsapp