A team of scholars went public on Tuesday with a video depicting the mass murder of Korean sex slaves by Japanese soldiers during World War II.
The 19 second clip, taken on September 13, 1944, provides video evidence that the Japanese military shot and killed 30 Korean girls forced into sexual slavery as "comfort women" in the western Chinese city of Tengchong, near Myanmar.
The short film was filmed by the allied forces of China and the U.S. and had been stored in the U.S. National Archives and Records Administration. South Korean scholars unearthed the video and went public with it during a wartime sexual slavery international conference in Seoul on Tuesday, according to the Korea Herald.
The clip depicts the aftermath of the massacre; the dead girls, wearing little to no clothing, had been abandoned, while a Chinese solider, likely there to bury the bodies, pulls a sock off one of them. The brutality is evident, and the video leaves viewers feeling solemn and somber — viewer discretion is advised.
Incidentally, the same research team that discovered this video also released the Allied forces' operation diary in 2016, where it comments on this day. "Night of the (Sept.) 13th, (1944), the Japs shot 30 Korean girls in the city (of Tengchong, China)." The girls were frequently described as "comfort women", "prostitutes", and "whores" in the records, revealing that these girls were sex slaves.
Researchers have further discovered that up to 80 Korean sex slaves were in Tengchong when the allied forces reclaimed the city from Japanese occupation. While 23 of them were taken as prisoner by U.S./Chinese forces, the rest are believed to have been slaughtered by the Japanese.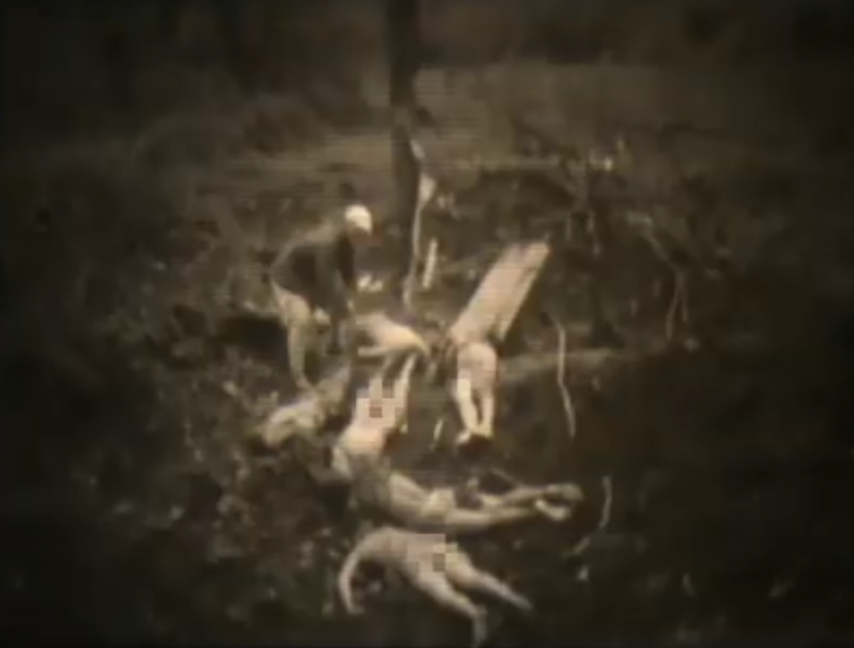 The research team considers the find to be of momentous importance. "This video shows the situation and reality Korean comfort women faced at the end of the war at a time when the Japanese government denies the killing of comfort women by Japanese troops," said Kang Sung-hyun, a professor at Sungkonghoe University in Seoul and one of the researchers.
Seoul's city government said in a statement that they hope the research compels Japan to apologize for its wartime crimes, lest history repeats itself. The urgency of such an apology is clear, as the former comfort women, estimated to have been 200,000 during WWII, are now in their old age and may pass before ever receiving closure.
Similar footage was released last year, when researchers discovered an extremely rare 18 second clip of Korean comfort women — the first video of its kind to have been found.
Images via FaceBook / 서울시 (Seoul)