Malaysia's Miss Universe 2017 Candidate Samantha Katie James hopes to entice viewers with her sizzling dress that's inspired by her country's national dish. The 22-year-old beauty queen will certainly turn heads when she struts on the runway of the Miss Universe beauty pageant in Las Vegas on November 26 since she'll be donning a dress that looks good enough to eat.
Fashion designer Brian Khoo is the man behind the beauty queen's dress that's adorned with ingredients of the Malaysian dish Nasi Lemak. According to StraitsTimes, Khoo explains the notion behind this unusual food-inspired dress saying, "My team and I wanted to give James something unique and iconic to wear at this year's competition."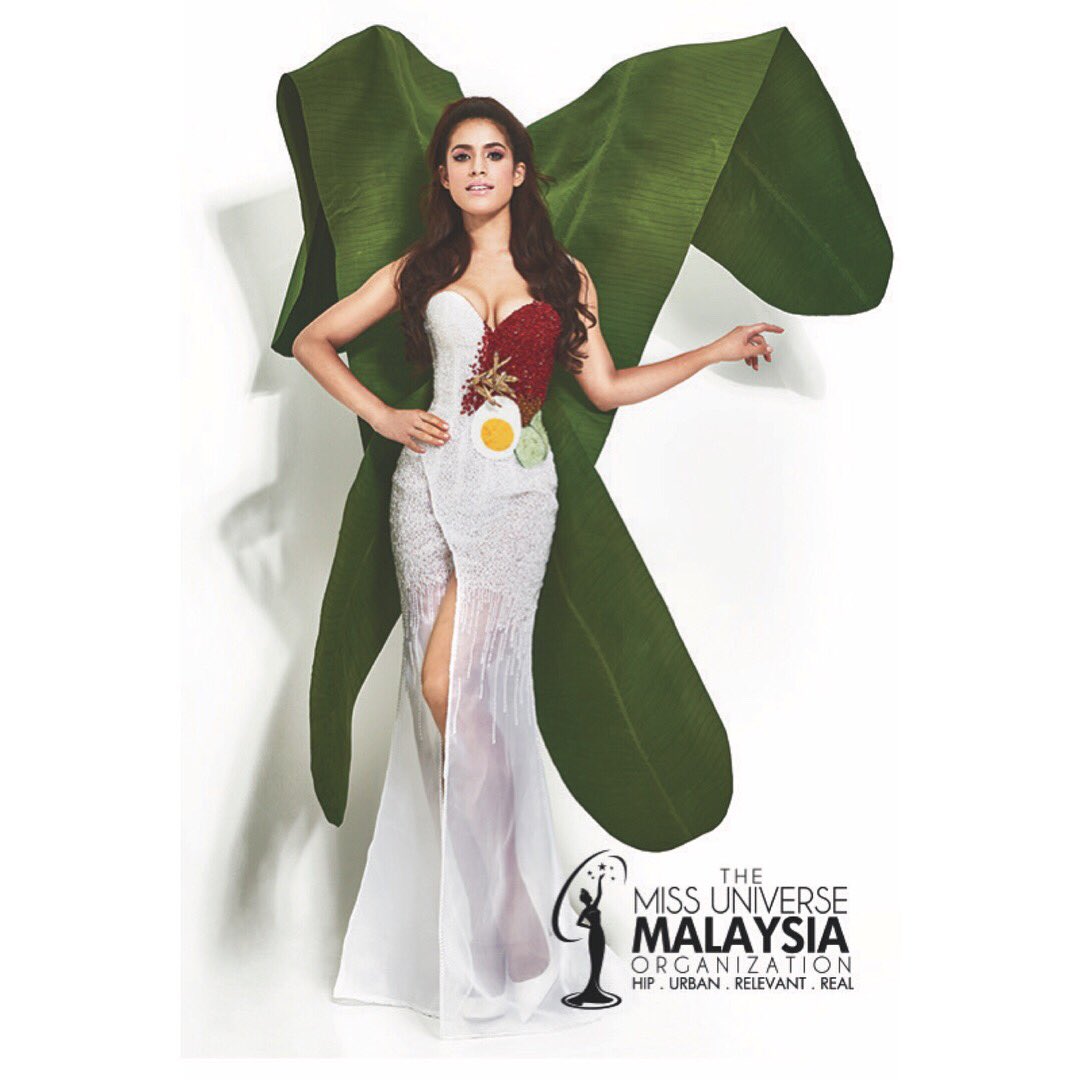 The dress features all the ingredients distinctly found in nasi lemak including rice, egg, chili paste, peanuts and even bits of pandan leaves. As if that's not enough to represent the dish, there are also huge banana leaves sticking out at the back of her dress. "Nasi lemak is a dish that can only be found in Malaysia and it is a food that can be enjoyed by all," Khoo added.
The fashion designer believed that the nasi lemak-inspired dress' originality is the perfect ingredient "to depict the uniqueness of Malaysia." While the results of the Miss Universe 2017 are yet to materialize, Miss Universe Malaysia Organization director Elaine Daly is already alleviating some of the beauty queen's pressure. "We hope she will be able to bring home the country's first Miss Universe title. But even if she does not, we are already very proud of her and her accomplishments," Daly expressed.
However, this isn't the first time that Malaysia has come up with an outfit that took nationalistic pride to another level. According to ChannelNewsAsia, Malaysia's outlandish Miss Universe national costume entry back in January garnered some mixed reaction from supporters.
The costume featured a flashy diamond-clad jumpsuit with the iconic Petronas twin towers as shoulder pads. While the costume itself was certainly unique, fans couldn't decide if it was appropriate for the Miss Universe beauty pageant or if it was meant for a superhero contest.
Featured Image via Twitter/Miss Universe MY