Asian American members of SAG-AFTRA — the Screen Actors Guild – American Federation of Television and Radio Artists — came together in a new PSA to combat hate crimes against the community amid the COVID-19 crisis.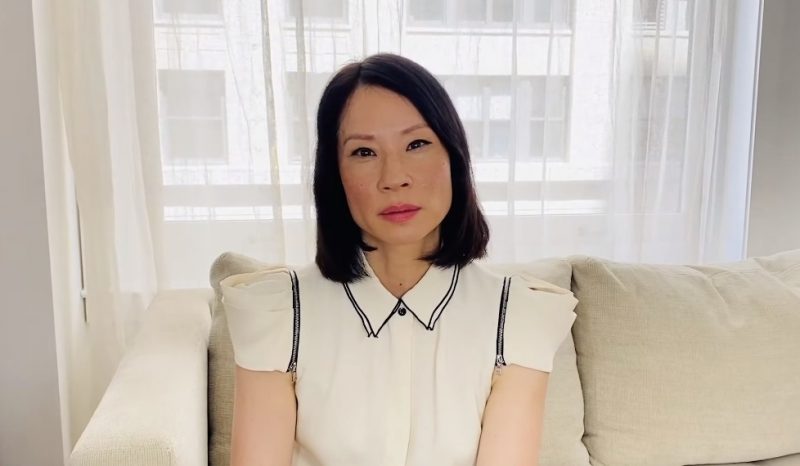 The PSA: Like other campaigns seeking to end the hate against Asian Americans during the pandemic, SAG-AFTRA's PSA highlights the need for the community to unite and support each other.
The two-minute ad features prominent Asian American personalities such as Lucy Liu, Ken Jeong, Juju Chang, Iqbal Theba and Joel de la Fuente, to name a few.
It cites hate incidents faced by the Asian American community at this time, including attacks on public transport, vandalism of businesses and bullying of children.
"Can you imagine what it's like to face this kind of behavior at a time like this?" asks "The Talk" co-host Carrie Ann Inaba.
Despite the difficult situation, Asian Americans have united to raise money, feed people and lift spirits up, says "The Real" co-host Jeannie Mai.
Actor Clyde Kusatsu urges the community: "Support local Asian-American business owners. Take care of your neighbors. We will get through this with empathy, care and love for our fellow man, woman and child."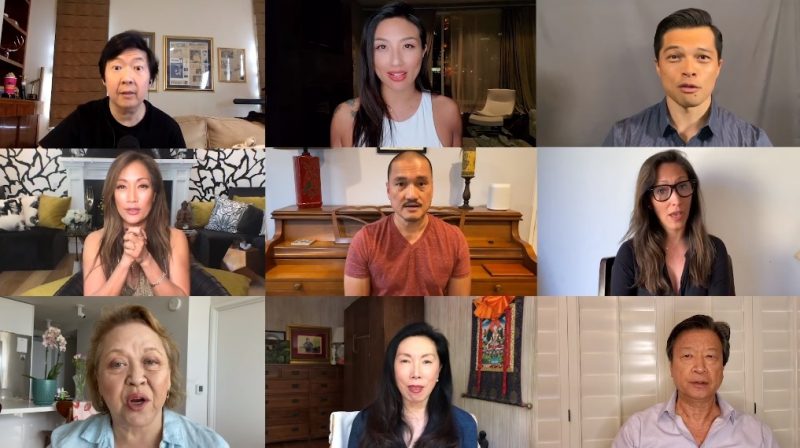 About SAG-AFTRA: SAG-AFTRA is a labor union representing approximately 160,000 actors, announcers, broadcast journalists, dancers, DJs, news writers, news editors, program hosts, puppeteers, recording artists, singers, stunt performers, voiceover artists and other media professionals.
"As a global community, we are experiencing a historically difficult time due to the COVID-19 pandemic," SAG-AFTRA President Gabrielle Carteris said in a statement. "Unfortunately, instead of working together to get through this crisis, a few misguided people are looking for a scapegoat. We are still seeing a shocking increase in hate crimes against Asian Americans, including shunning, racial profiling, verbal harassment and even physical assault. This is a time of high stress, but that is no excuse for discriminatory behavior."
Alongside releasing the PSA, the union held a virtual panel discussion on Tuesday as part of its President's Task Force on Education, Outreach and Engagement Race & Storytelling livestream series.
Ren Hanami, chair of SAG-AFTRA's National Asian Pacific American Media Committee, said that the union "is paying attention to those brave Asian American voices coming forward with their heart-wrenching experiences of harassment. We are listening to our members who have a stake in shaping a better world, free of discrimination and harassment, and we applaud Asian American activists, organizations and allies who are bringing attention to this issue. SAG-AFTRA stands with you."
Carteris added: "We are all Americans and we are all in this together. If you experience hateful, criminal behavior or witness it, please report it to your local law enforcement. Let's stand up for each other."
President Donald Trump, who has been criticized for saying "Chinese virus" and "Kung Flu," is a member of the union.
Nearly 1,900 incidents against Asian Americans were documented by aggregator Stop AAPI Hate from March 19 to May 13 — its latest report covering 45 states. By July 1, Asian Americans in California reported 832 incidents in the last three months.
Feature Image Screenshots via SAG-AFTRA