A U.K. model has come under fire for posting insensitive and racist messages towards Asians on Instagram amid the COVID-19 outbreak.
In her now-deleted Instagram stories, Chantelle Foreman used a racial slur and blamed Chinese people for the virus, according to We Are Resonate.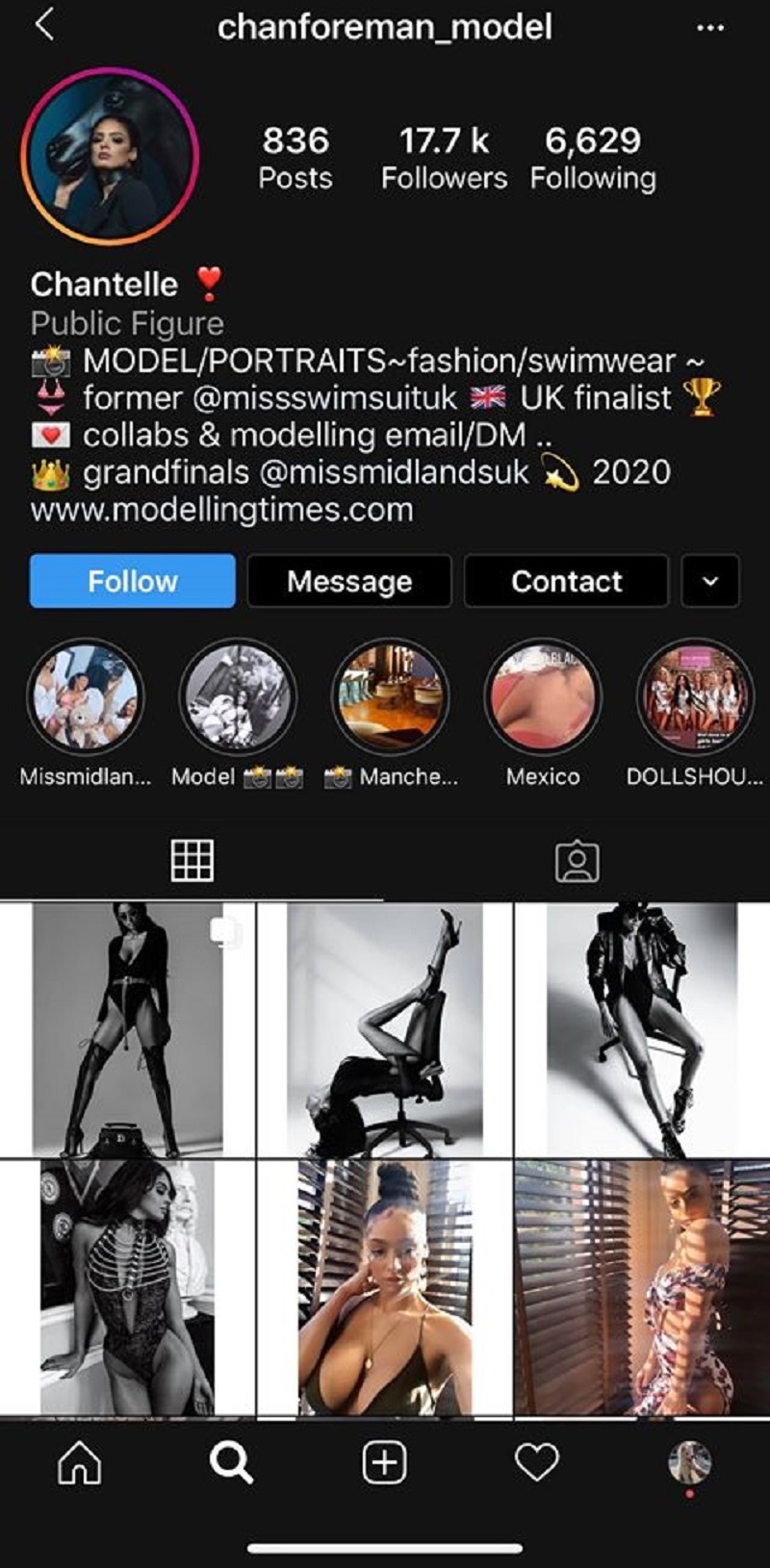 "Chinese disease," she wrote. That phrase was ollowed by, "Fk the ch*nks STRAIGHT UP over populated all look alike & ruined, infecting the best of us."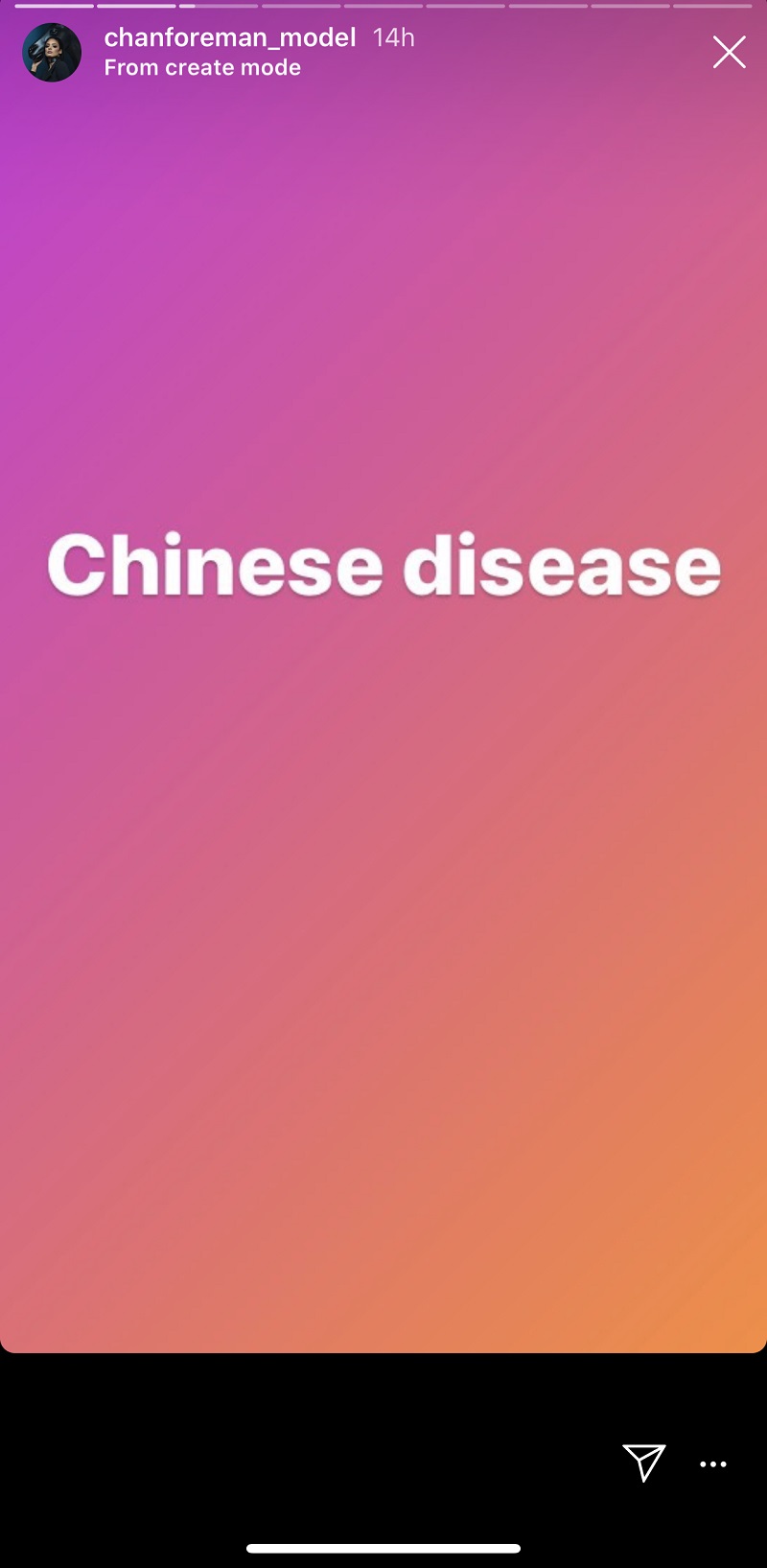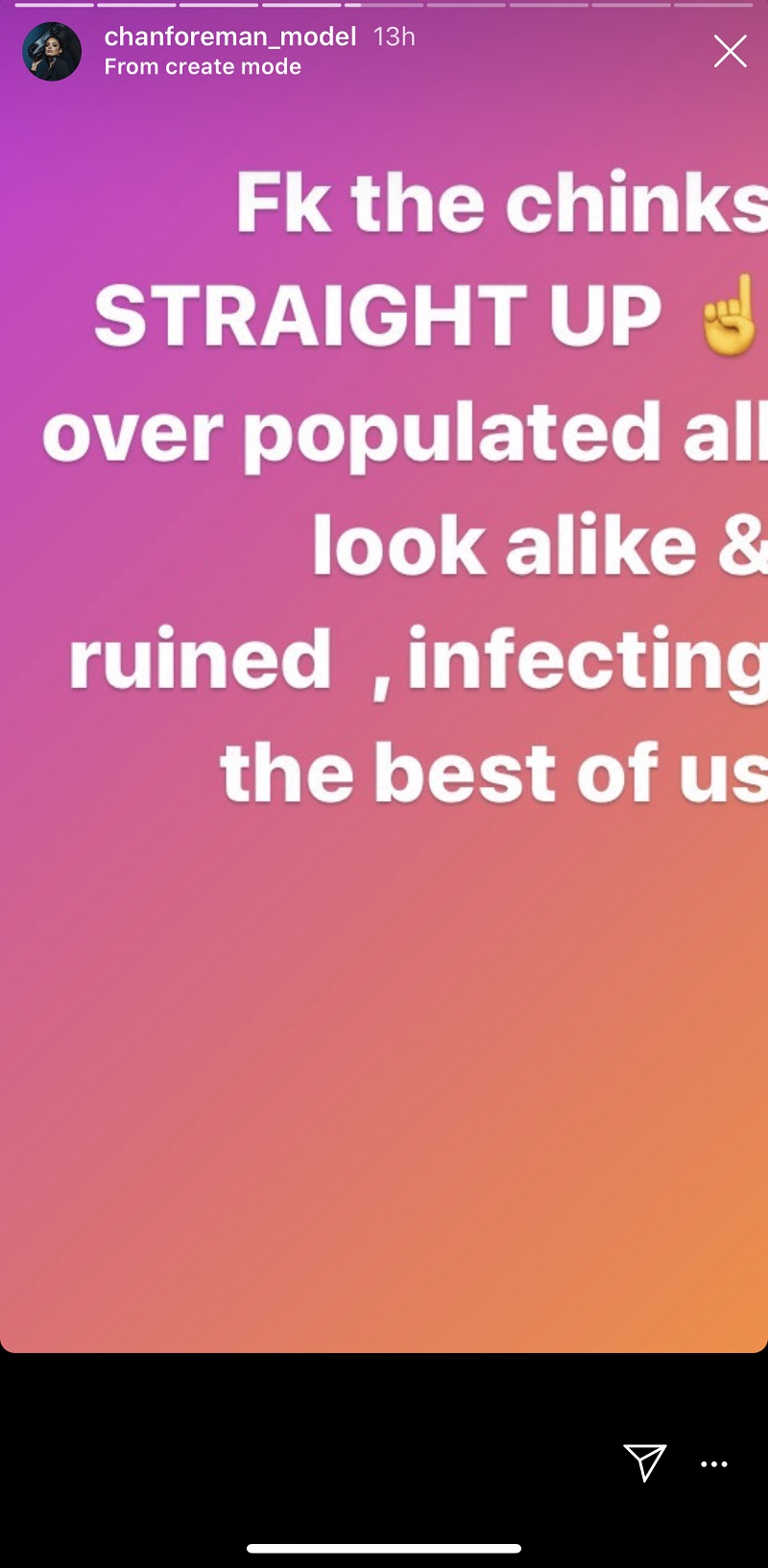 Social media users reportedly called her out for her racism, prompting her to release another Story: "Lol mee getting called racist coz I said Chinese disease… HAS THE WORLD GONE MAD. Tbh let's not get hasty gals WE DO LIKE OUR NAILS been done."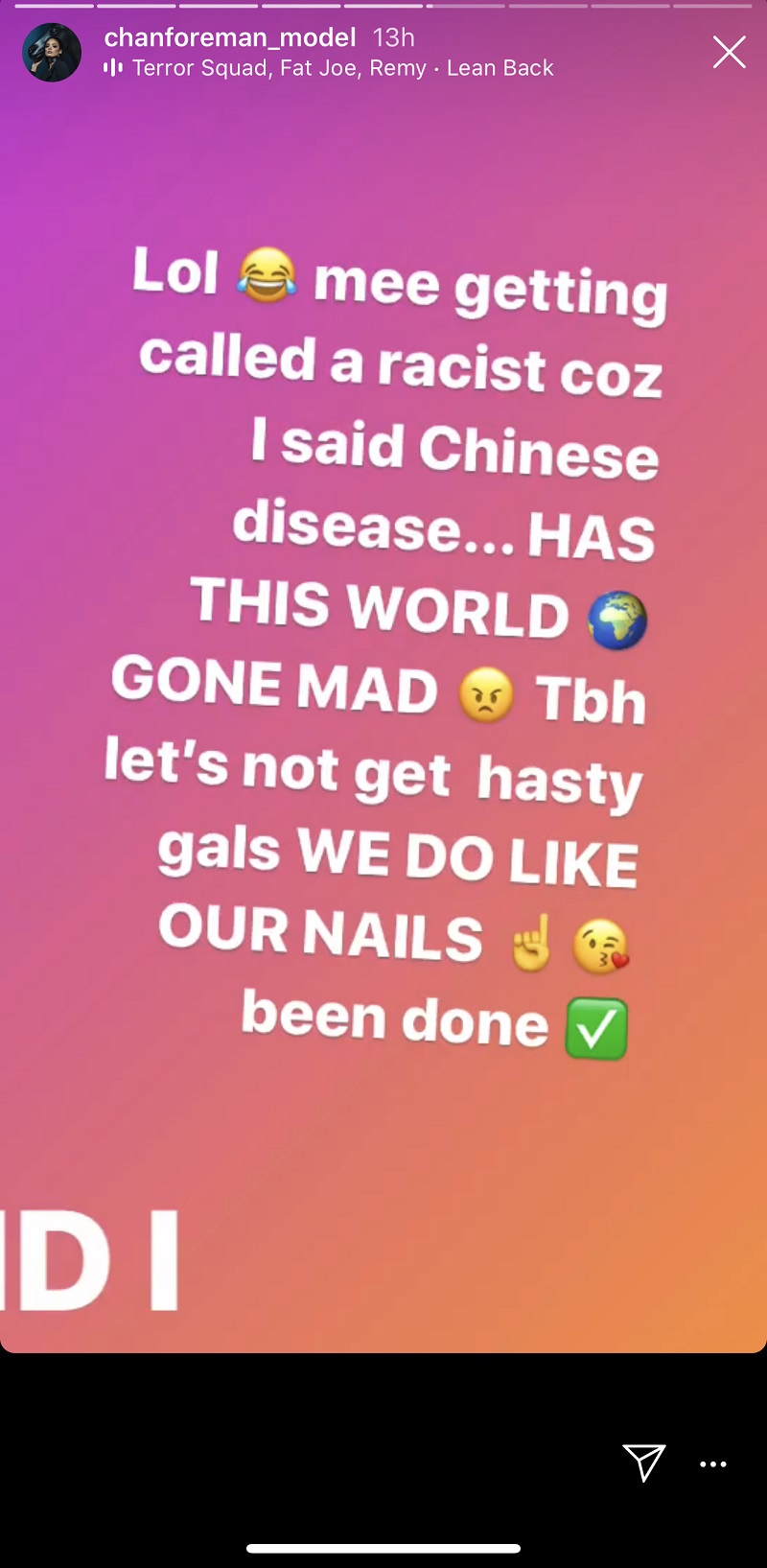 In the bio of her now-deleted Instagram page, Foreman wrote "former Miss Swimsuit UK finalist" and "grand finalist" for Miss Midland UK. However, as soon as news of her racism broke out, the Miss Midland UK pageant immediately posted a Story on Instagram stating that Foreman has been removed from their site.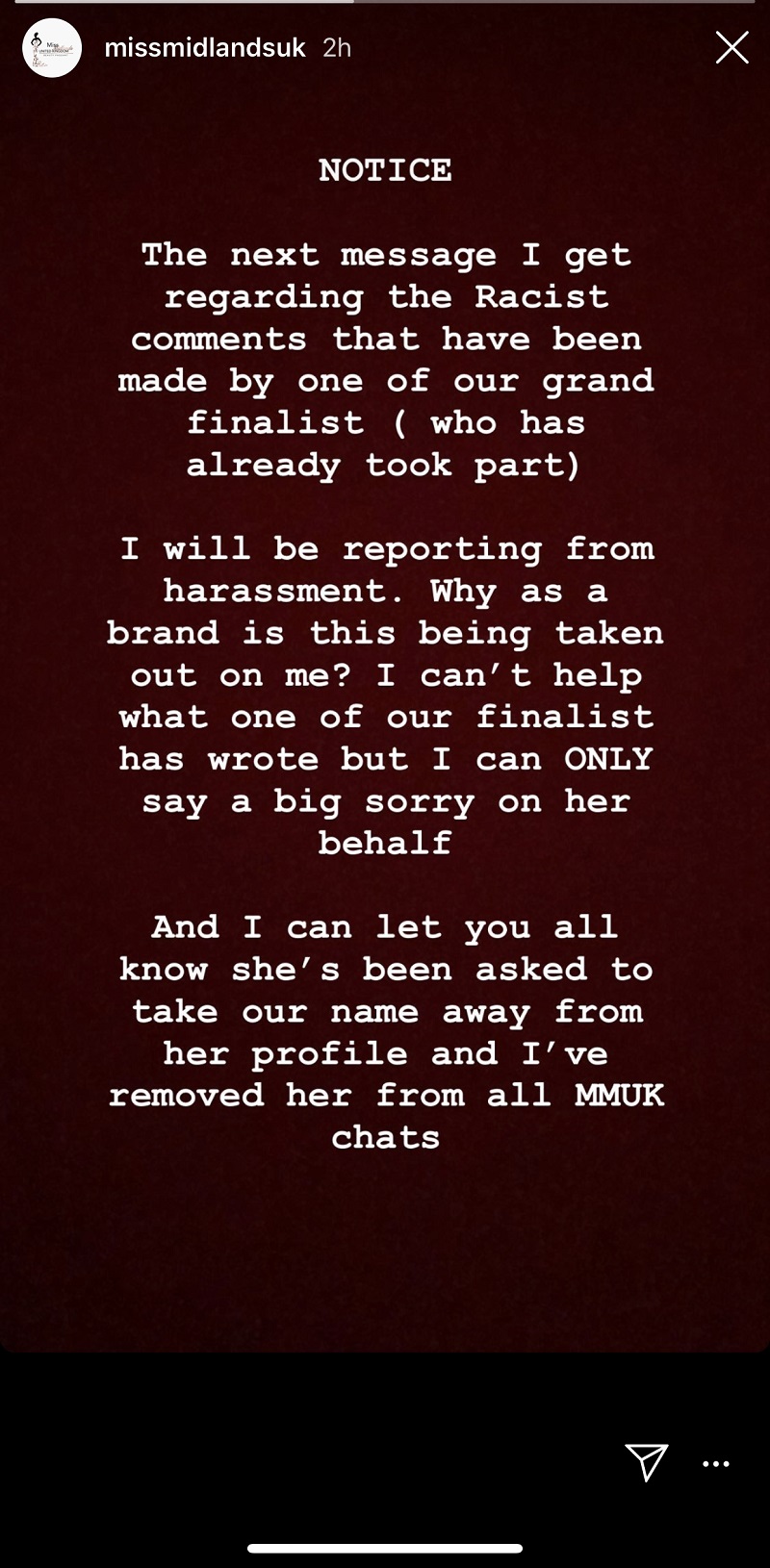 Public figures who have used the term "Chinese disease,"  "Chinese virus" or "China virus" instead of the official World Health Organization-approved term "COVID-19" are being called out online.
One person, in particular, is President Donald Trump, who was called out by celebrities and politicians for his continuous use of the phrase "Chinese virus" during previous press conferences.
Feature Image (left) via Davie Langham