Several students at a private college in Lancaster, Pennsylvania have been accused of racism after wearing costumes that depicted Asian, African and Hispanic stereotypes over Halloween weekend.
The students, reported to be athletes at Franklin & Marshall College, shared photos of themselves in the controversial costumes on social media, sparking outrage among minority groups on campus.
In one photo, one student is seen sporting an Asian look, featuring a conical hat and soy sauce packets around his neck for accessories.
To make matters worse, the student pulled off the infamous "chinky eyes."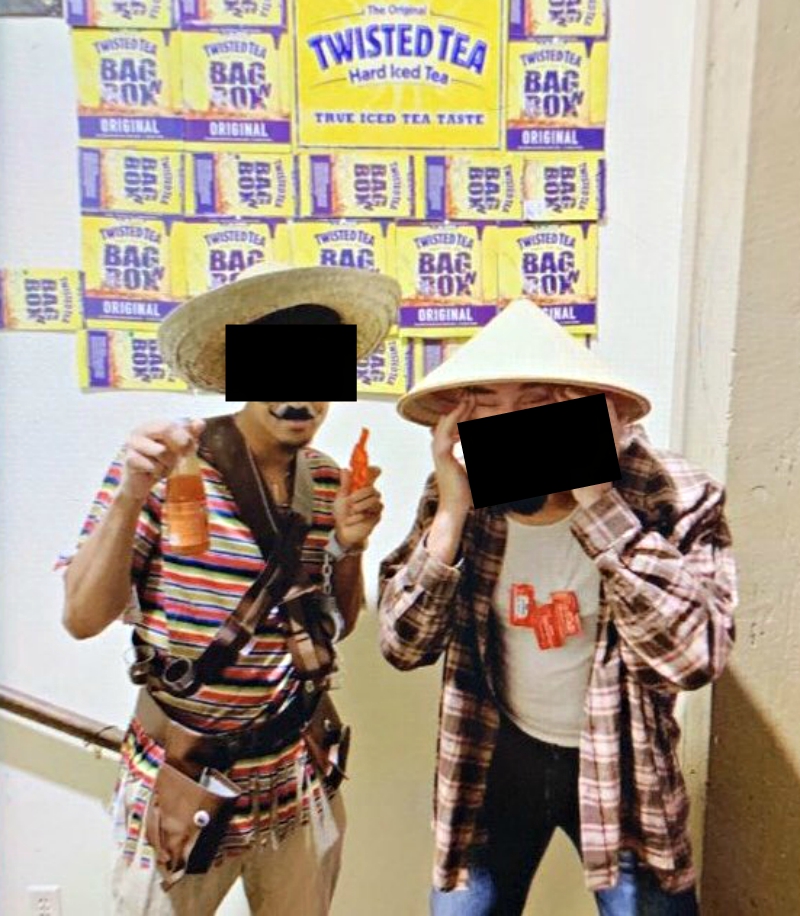 "The student made chinky-slanted eyes," junior Vi Bui told WHTM. "My question is: how many games are these players being benched for?"
Other photos show students in costumes highlighting African and Hispanic stereotypes.
One student wore a traditional African garb called a dashiki, which symbolizes the significance of Black racial struggles.
Another pair of students wore sombreros and thick mustaches, along with the words "Jose" and "Cuervo" on their shirts.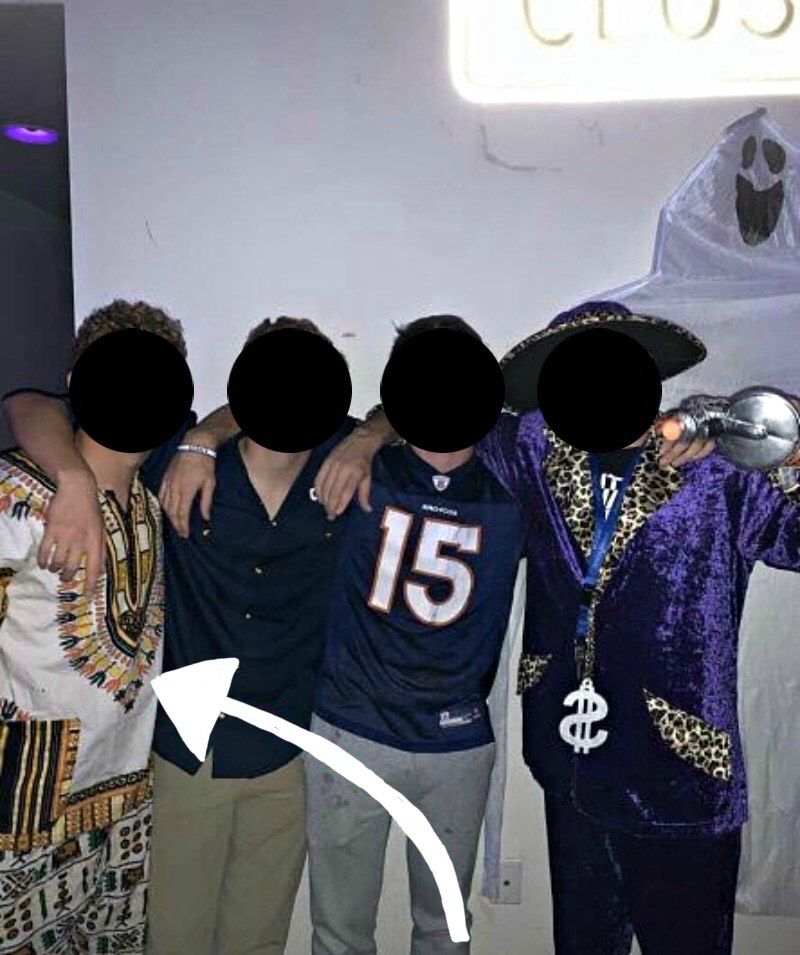 It's unclear whether all student athletes involved in the photos were White.
"If you think about Halloween and the connotation of Halloween, when you put on a costume, it's meant to induce some type of entertainment," Folusho Olawole, a member of the school's African Caribbean Association, told WHTM. "The fact that it was used as some type of joke on Halloween is disrespectful to other cultures."
Minority students expressed disappointment over the matter.
"Boys from the soccer team, they dressed up as Mexicans, stereotypical Mexicans," Ariana Felix told the outlet. "Our identities are something that they [the athletes] can put on and take off, but for us, we have to wake up in these identities every day."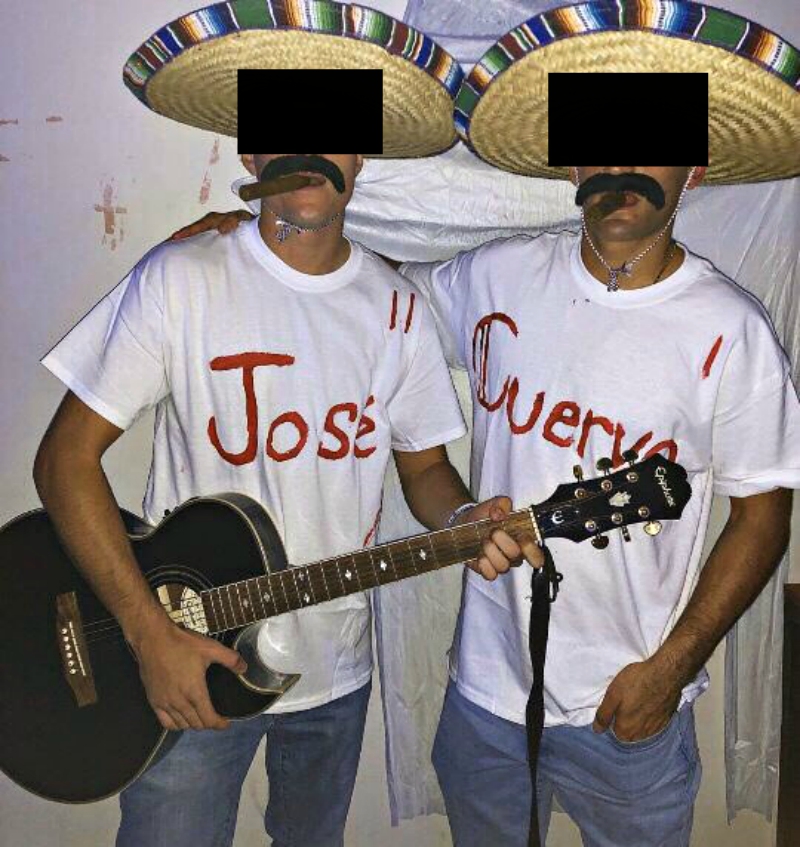 In an internal email, College Dean Margaret Hazlett, Provost Cam Wesson, and President Barbara Altmann demanded students to "be better."
"There is no place at F&M for racist actions and cultural appropriation. We must be better than this," it said, according to Lancaster Online. "Each of us has to step outside our comfort zone and engage with people who are different than ourselves."
The email also announced that the students in the photos have met with student affairs and members of the office of multicultural programs to address the situation.
"The offending students have expressed remorse for their actions and are in the process of identifying opportunities to teach others from their mistakes so there is broader cultural understanding and sensitivity," it added.
The offending students' names were reportedly posted on a protest tree on campus but were quickly removed in accordance with the student privacy policy.
The email also laid out three initiatives from the college moving forward: (1) a campus climate survey (ending Nov. 15), (2) a director of diversity, equity and inclusion to be hired "in the coming months" and (3) a bias response reporting system that will go live in Spring 2020.
More from the rally. pic.twitter.com/4CbBZFaEo2

— Alex Geli (@alexgeli) November 8, 2019
Students held a rally on campus Friday morning to protest against the "racist" costumes.
"It is time…to teach young folks early on that in diversity, there is beauty and there is strength," one protester's banner stated.
Interestingly, this is not the first time the college has had to deal with similar issues.
Just last month, a racial slur targeting Asians was scrawled on a dormitory door, while a poster with "demeaning language" about Asian culture was put on the protest tree last year, Lancaster Online noted.