A woman from Henan province, China took her proposal to a whole new level by adding a house deed and BMW keys into the mix.
Xiaojing, a 24-year-old woman who works in the designing field, popped the question in a very elaborate setting during the couple's one-year anniversary on Dec. 11 at the place where they first met, according to AsiaOne.
In order for this to work, Xiaojing had convinced her boyfriend, Xiaoke, to go to the exhibition hall at the cultural exhibit in Henan to pick up something for her, the woman told Chinese media.
However, Xiaoke was surprised to find his girlfriend inside of the exhibit hall wearing a wedding gown, surrounded by balloons. And to top it all off, she also added a house deed and a set of BMW keys into her proposal, all with the support of her parents.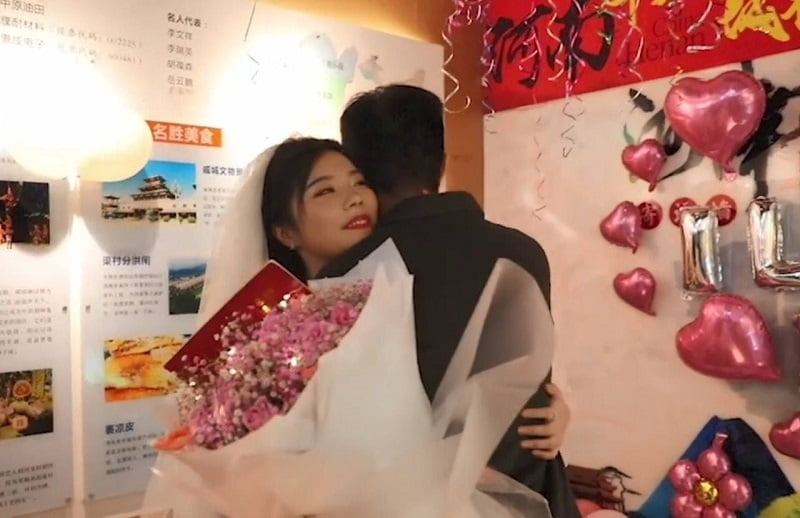 "I prepared all of this. There's a car and a house deed here," she said while presenting a bouquet of flowers to her boyfriend. "It doesn't matter if you have them or not, I still want to be with you. Will you marry me?"
Surprised by her gesture, Xiaoke replied, "This is so unexpected. Yes, I will."
"He's usually the one taking care of me and making sacrifices for me," Xiaojing explained. "I really want to do something for him."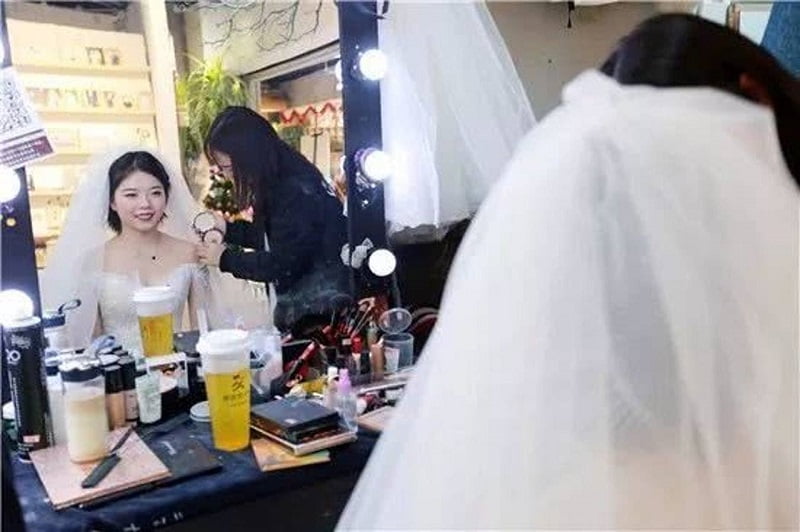 "What I want — more than material goods — is love," the woman said. "I don't think that it always has to be the man in the relationship providing [a house and car]. More than that, I want him to be devoted and caring after our marriage."
Images via UDN