Chinese powerlifter Yue Yang recently shared how he trained himself for years to become the "strongest man" in China.
The 5-foot-10 inch tall athlete from Beijing has an impressive powerlifting bench press record of 250 kg (551 lb) in competition and 280 kg (617 lb) in training.
"People used to say that it's impossible for Asians to try to bench 273 kg (602 lb) but I thought I'd give it a try and I was able to do it," Yang tells Asian Boss reporter Jerry in a recent interview.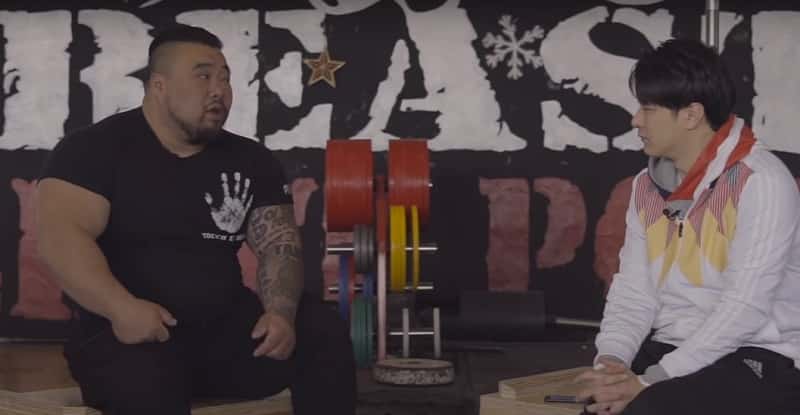 To achieve his ideal physique and maximize his strength, he trains at least five times a week for an hour each day. He said he trains both in the morning and afternoon if there's a competition.
He noted that he typically weighs around 145 kg (320 lb) during the off-season and then gets up to around 150 kg (331 lb) in competition season.
In the Asian Boss video posted on YouTube on Sunday, Yang revealed that he was first introduced to the world of powerlifting after watching his first strongman competition on TV when he was 23.
"I was attracted immediately and after that, I wanted to compete in a contest. But there weren't any in China. Not at all. But I thought I should still train myself," Yang shared.
Yang narrated that he used videos he found online to train himself.
"Back then, the internet wasn't as well-developed. If we wanted to download a foreign competition video, it'd take two days to download a 40-minute one. After gathering foreign resources, I found out that there was no equipment available so we had to make it ourselves," he said.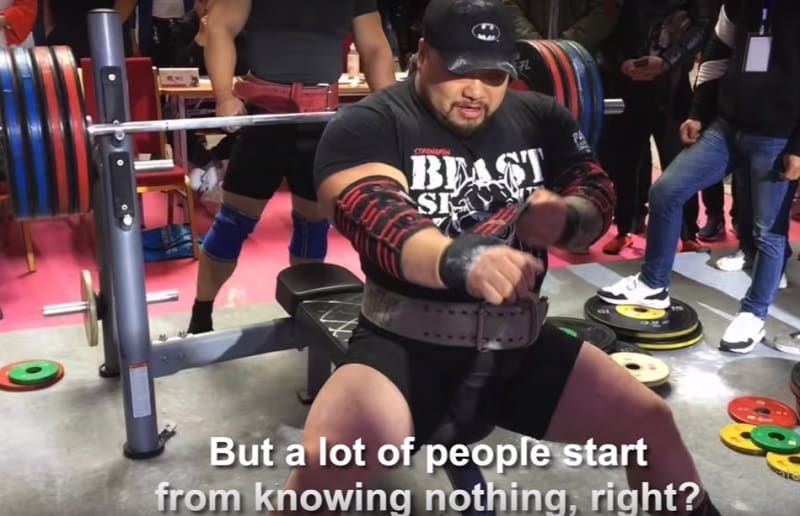 He noted that since he and his friends weren't professional welders or ironworkers, they would go to an iron-waste factory to look for the right pieces in the garbage.
"I was making 5,000 yuan ($740) a month but I spent 4,000 yuan ($590) making equipment. I saved up like this. After saving for 2 to 3 years, I ended up with equipment worth thousands of dollars."
After building his own training base, he relied on the videos for training.
"We had to figure everything out on our own. Nobody told us how to use our strength, nobody taught us how to train. I was totally just following the videos. I did whatever they did in the video. So there were a lot of injuries."
According to Yang, he sustained his worst injury while doing a 270 kg (595 lb) squat during a competition in Harbin.
"I was bent backward when I stepped back a bit. I was bent at the waist to the side. That resulted in myofascial pain syndrome," he said.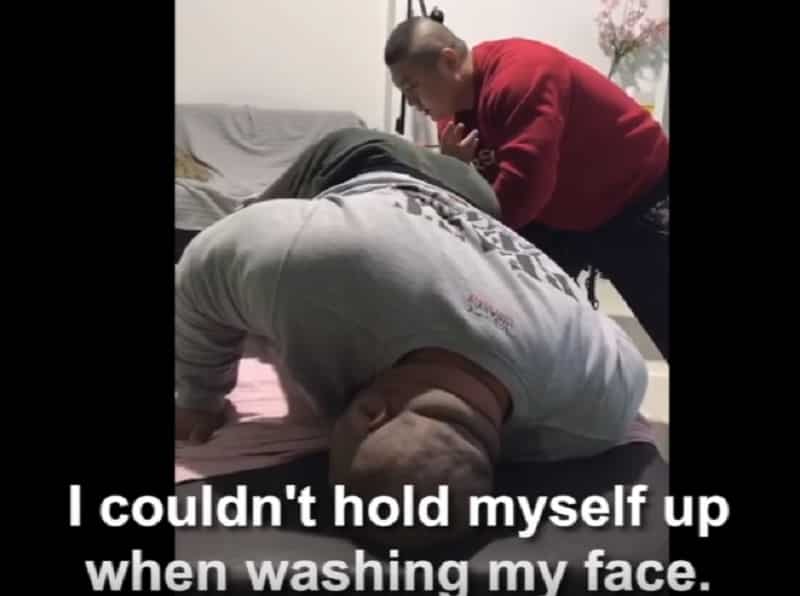 For months, Yang was unable to tie his shoes oor even hold himself up when washing his face as his "waist would give out." He was only able to fully recover after a year.
In recalling his very first competition in Zhengzhou, Henan, Yang admitted how it was a "very embarrassing" experience.
"A tire this high, about 175 cm in diameter, was placed in front of me. I couldn't lift it. In fact, I couldn't lift a single item in the competition. Because I had been training with dumbbells, I did not know how to utilize my strength. It made me question if I was strong at all."
Despite the challenges, Yang pushed through, guided by his philosophy of becoming the very best in his chosen field.
"People ask about this "5%" tattoo many times… I like the idea of 5%. They say only 5% of people persist and fulfill their dreams. Either I don't do this at all or I do my best and be the best. I'm very extreme. I'm not scared of failure."
"Even when I opened my gym, a lot of people tried to stop me," he added. "They asked why I'd even try if I didn't know this industry at all. But a lot of people start from knowing nothing, right? If I fail, I can just start over. If I don't believe in myself, then I'll never succeed."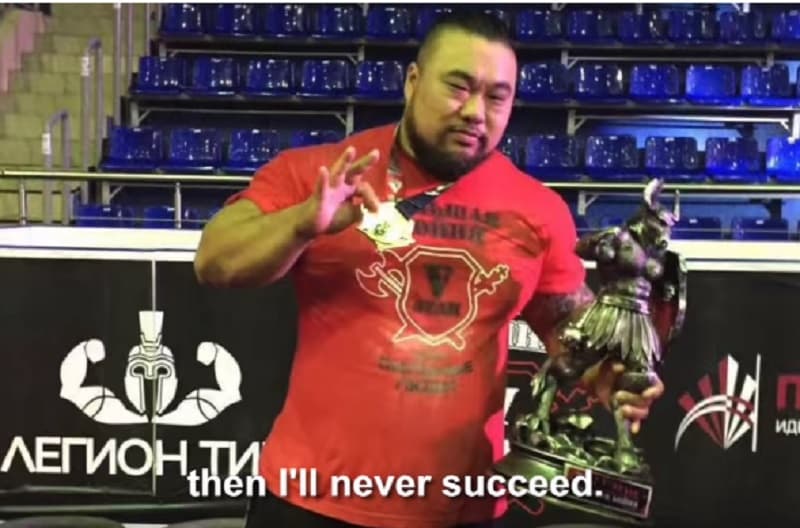 Asked about his plans should he no longer be able to compete, Yang revealed that he is interested in hosting competitions.
"Even if there isn't another competition in China, you can still make a living as a former athlete. An athlete's value is in competition. I need to pave the way for the next generation of strongmen," he said.
At the end of his interview, he left a piece of useful advice to those who wish to follow in his footsteps.  
"Don't compare yourself with other people. Compare with yourself. Everyone has a different physique. Everyone has a different metabolism. Also, your organ endurance differs… Find your best balance. Just get better next year and get better the year after. That's good enough."
Watch the full interview here:
Featured image via YouTube / Asian Boss