Portuguese President Marcelo Rebelo de Sousa let out some saliva while shaking hands with Chinese President Xi Jinping.
Xi is in Lisbon to discuss potential investments in line with China's Belt Road Initiative, which seeks to develop infrastructure in Asian, African and European countries.
In a video of the incident on Tuesday, de Sousa is seen drooling while shaking hands with Xi.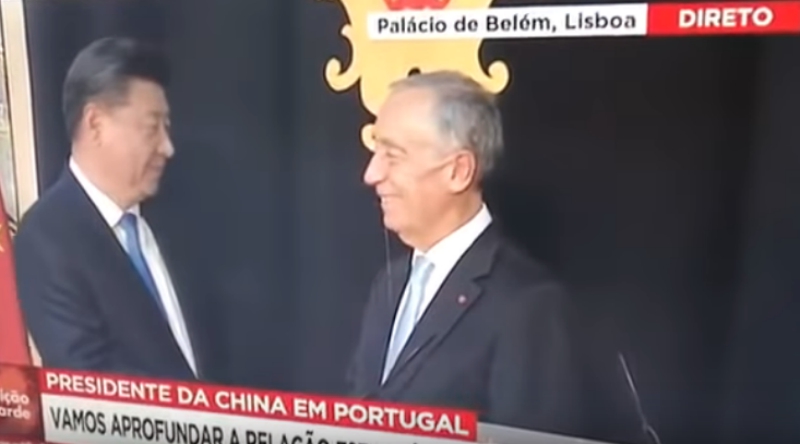 The Portuguese president catches himself quickly but there's no escaping press cameras.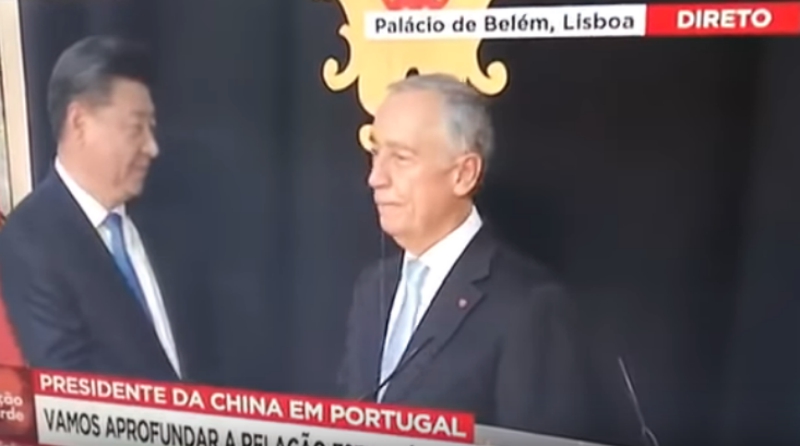 The clip has since gone viral on social media, with people commenting that Chinese investments must indeed be mouth-watering.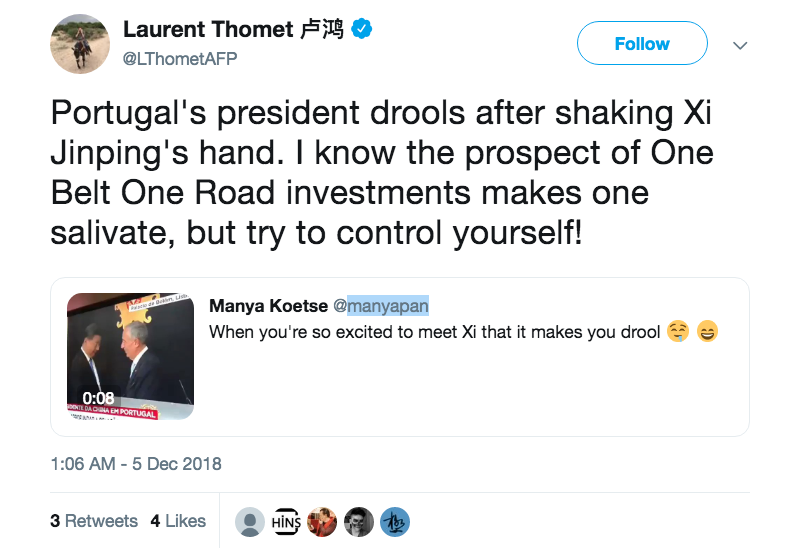 Ultimately, a memorandum of understanding was signed on Wednesday after Xi met with Prime Minister Antonio Costa.
"Portugal is the important junction that links the Silk Road and the maritime Silk Road," the South China Morning Post quoted Xi as saying. "There are natural advantages for China and Portugal to work together on the belt and road."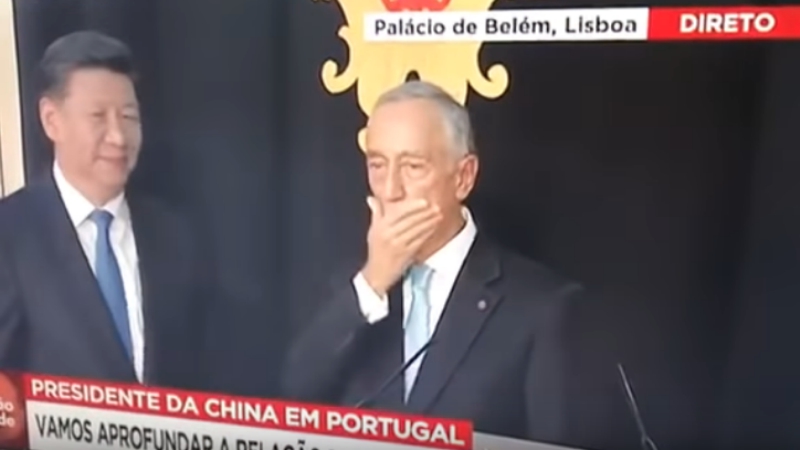 On the other hand, de Sousa described Portugal's establishment of ties with China "exceptional."
"Of course, we could go further in economy and finance," Xinhua quoted him as saying. "As for the Belt and Road Initiative, China has chosen this as its long-term strategy. I think we have achieved convergence in this regard, because, besides our historic timeline, Portugal is strategically positioned and this allows for the route to pass through Portugal."