A short clip of a policeman transforming into a beautiful young woman is making the rounds on Chinese social media.
The 20-second video, which has since gone viral since it was uploaded last week, is aimed at warning netizens against romance scams proliferating online in China.
Behind the video was the local police force of Foshan's Shunde District in southern Guangdong province which posted it on its official Weibo account on Friday.
In the clip, police officer Xie Junhui is shown wearing a wig and not in his uniform. With the help of a makeup makeover, the policeman morphs into a woman, wearing women's clothes and making playful poses for the camera.
As he puts his fists up to make the cat paws pose, he was then handcuffed by another policeman, saying, "Take extra care when dating online and be aware of catfishing."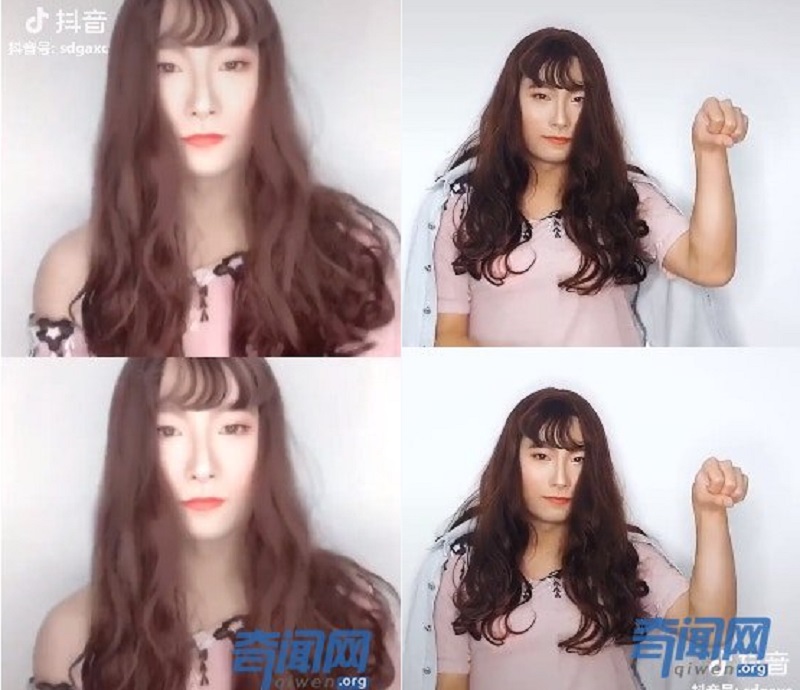 While many praised the campaign, most commented to commend the officer and his deceptive makeover, MSN reports.
"I hope he can do a make-up tutorial next," one commenter wrote.
"That police officer was really pushing the envelope," another said.
According to the local authorities, the video is part of their efforts to warn people to be extra careful when dealing with strangers they meet on the web.
Catfishing used in online romance scams has become more and more rampant in mainland China and Hong Kong. Scammers have reportedly been posing as beautiful Chinese women by using deceptive images and fake profiles.
Using the fake online persona, the mostly male victims are duped into sending them money on WeChat and other social networks.
Featured Video via hk01