Thirty passengers on a Jet Airways flight had a bloodbath of a trip after crew members forgot to maintain pressure inside the aircraft.
The flight, which was traveling from Mumbai to Jaipur, had to return shortly after oxygen masks were deployed.
Panic situation due to technical fault in @jetairways 9W 0697 going from Mumbai to Jaipur. Flt return back to Mumbai after 45 mts. All passengers are safe including me. pic.twitter.com/lnOaFbcaps

— Darshak Hathi (@DarshakHathi) September 20, 2018
In a statement, Jet Airways, a major Indian airline, said that it "regretted" the Thursday night incident.
"The B737 aircraft, with 166 guests and 5 crew landed normally in Mumbai. All guests were deplaned safely and taken to the terminal. First aid was administered to few guests who complained of ear pain, bleeding nose, etc."
Jet Airways statement on flight 9W 697 of 20th September 2018. pic.twitter.com/D99vyFFIv2

— Jet Airways (@jetairways) September 20, 2018
Investigations of India's Ministry of Civil Aviation revealed that the crew "forgot" to flip the switch that regulates cabin pressure.
"The 9W 697 Mumbai-Jaipur flight was turned back to Mumbai after take off as, during the climb, crew forgot to select switch to maintain cabin pressure. This resulted in the oxygen masks dropping," senior official Lalit Gupta told the Hindustan Times. "Thirty out of 166 passengers experienced nose and ear bleeding, some also complained of headache."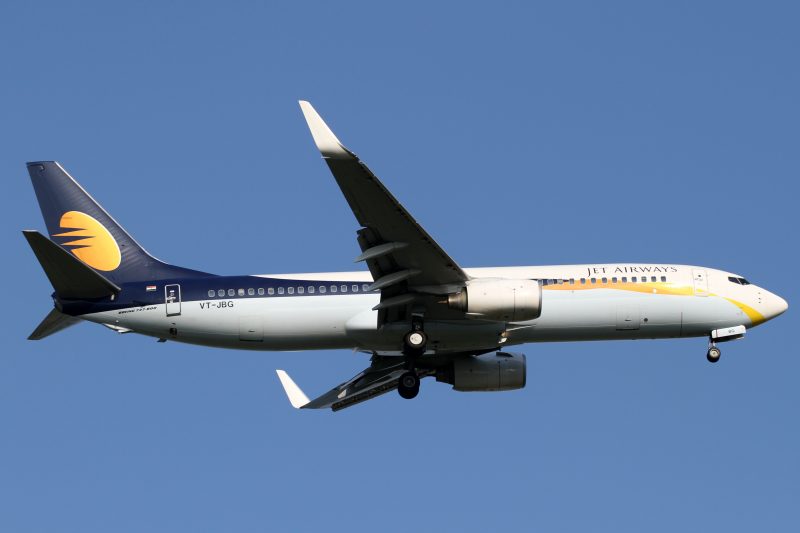 Planes normally travel between altitudes of 28,000 and 35,000 feet, where air pressures are significantly lower than those on the earth's surface. For this reason, cabins require pressurization to maintain safe levels of oxygen.
Without pressurization, the air becomes drier and thinner, leading to compromised membranes in the ears and nose. As a result, pain and/or bleeding may occur.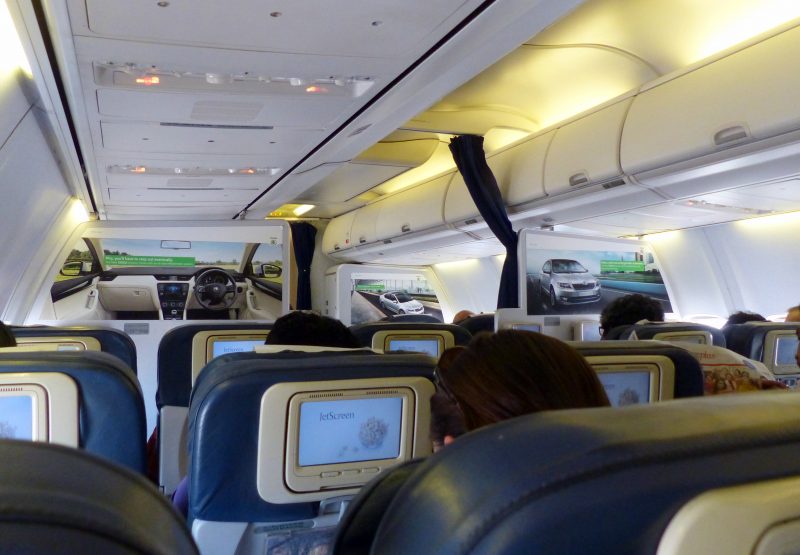 Pictures of bleeding passengers have caught ire on social media.
@jetairways Flight 9W 697 made an emergency landing back in Mumbai. Airplane lost pressure immediately after taking off…scores of passengers including me bleeding from nose….no staff to help…no announcement on board to wear the oxygen mask.passengersafety completelyignored pic.twitter.com/vO9O95aMCP

— Satish Nair (@satishnairk) September 20, 2018
Due to negligence of cabin crew of #jetairways. my 4 year son suffered bleeding from nose. pic.twitter.com/WXbRw8NhG7

— GOPAL KEDIA (@gopal_kedia) September 20, 2018
One passenger described the trip as a "flight to hell."
When your flight to Jaipur was more like your flight to hell! #Pressurecooked #midairscare #JetAirways @MirrorNow pic.twitter.com/PzAnI3TbN6

— Joel D'Souza (@jdjoeld) September 20, 2018
A day after the incident, a complaint was lodged against the staff of the said flight.
According to CNN-News18, five of the passengers who bled had suffered from "mild conductive deafness" resulting from trauma to the ears.
#jetairways #9w697 emergency landing at Mumbai. Stranded with no information. @jetairways @timesofindia @htTweets @firstpost pic.twitter.com/iTVUAVQJbT pic.twitter.com/L8tGyQF4iw

— Gravina pereira (@PereiraGravina) September 20, 2018
The flight's pilots have been suspended pending further investigation, while the cabin crew have been derostered.
Whoever is responsible for the incident remains unclear, but an official from the Aircraft Accident Investigation Bureau said that it could be negligence on the pilots' part as controlling cabin pressure is part of pre-flight checks.
Stupidity of highest level.
When you HV one job to do at best @jetairways ?
Passengers bleed profusely from nose, ear as #JetAirways crew forgot to put on air pressure switch which maintains the cabin pressure. Passengers hospitalised. pic.twitter.com/T2344u9ZWz

— Subodh Srivastava (@SubodhK_) September 20, 2018
Featured Image via Twitter / @SubodhK_