A city in New Hampshire is not too keen on the name of a new pho restaurant that is intended to be a play on words.
Pho Keene Great had displayed a small sign featuring its name, which is a play on both the Vietnamese dish pho and the name of the town, Kron 4 reported.
The French-Vietnamese restaurant is not scheduled to open until March 1 but City Manager Elizabeth Dragon is already ordering owner Isabelle Jolie to remove the sign.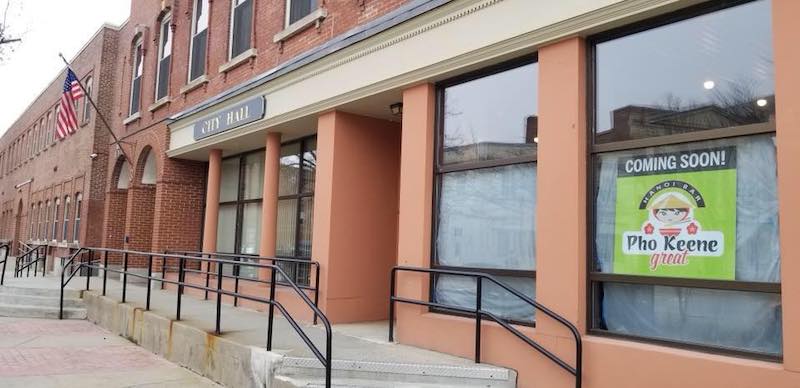 Dragon tells New Hampshire Public Radio the name sounds profane and that Jolie did not get permission to hang up the sign.
"We're trying to do all we can to make sure she's successful in her business," she said. "It's just that we have to strike a balance because it is a public building."
For those who do not know, pho is pronounced "fuh," and Jolie defended the name of her restaurant.
"We liked the name because it's lighthearted and fun," the restaurant wrote in a Facebook post. "It's a name that reflects Vietnam's National dish, comfort food and our most popular culinary product, pho! Keene, of course, is the location."
Jolie posted a poll asking people if the name of the business was offensive, and revealed that "97 percent of respondents found the name to be 'fun' rather than offensive."
Jolie and Dragon both plan to meet to resolve the situation.
Images via Facebook / Pho Keene Great