Ding Kuen Tam, owner of the iconic chop suey restaurant Pekin Noodle Parlor in Butte, Montana, passed away at age 86 on Monday. 
The restaurateur is a beloved figure in the local community, which has come to know him as Danny Wong, KXLF reports.
Wong moved from Guangzhou, China to the United States in 1945 at age 14 and found a job in San Francisco. He eventually ended up working for his great-grandfather at the Pekin Noodle Parlor as a chef. 
Founded by Wong's great-uncle, Hum Yow, and great-grandfather, Tam Kwong Yee, in 1911, the restaurant stands to this day, surviving two World Wars and the 1918 pandemic. 
Wong inherited the Pekin in the 1950s and has been running it since then up until last year. It is considered the oldest family-run Chinese restaurant in the United States, according to the Independent Record.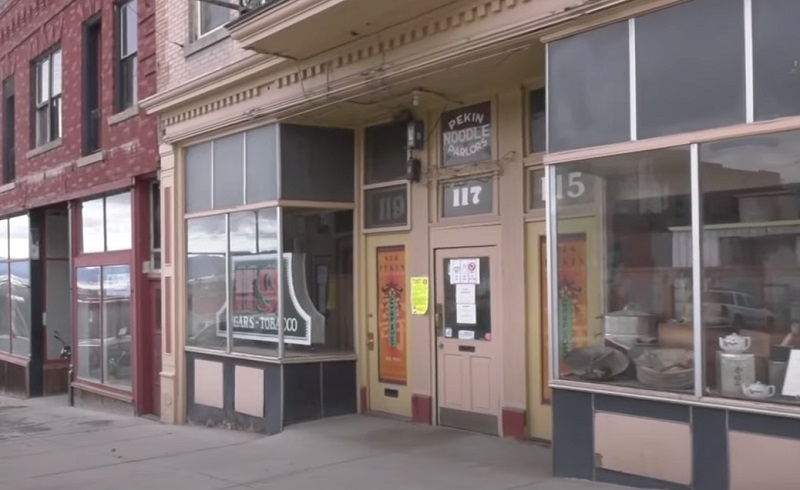 Known for its distinct orange booths set up for the privacy of their guests, the restaurant is now being managed by Wong's son Jerry Tam.
Many of Wong's friends and former employees remember him for his kindness and generosity. 
"He gave to so many causes, whether it be to a school, a political campaign or fundraiser," longtime waitress Kate Holland Sheehan was quoted as saying. "I can't tell you how many meals he gave out for free, too."
Tam explained that his father's kindness comes from serving the community for decades.
"Anybody that wanted a meal, he would offer it to them, whether you had a penny or a dollar. He would make sure you didn't walk away hungry," he noted. 
The Pekin, which was recently a James Beard Foundation semifinalist for Outstanding Hospitality and part of the Museum of Food and Drink Exhibition called CHOW: The Making of an American Chinese Restaurant in New York, remains a legendary venue in Butte.
"His restaurant is an integral part of Butte's history and the same could be said of Danny," Butte-Silver Bow Chief Executive Dave Palmer told the Record.
Feature Image via KXLF News