Hao Panpan, a paralyzed man from Jize County's Huanggou Village in Handan, North China, married a woman he met through one of his live streaming shows last year.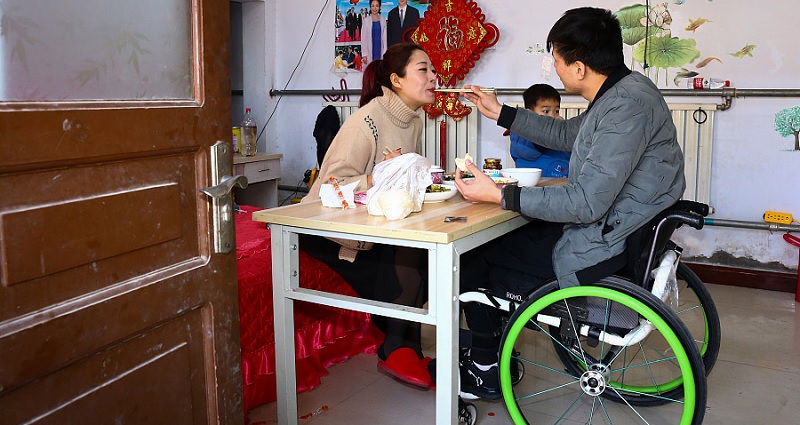 Fu Chengjun, from central China's Anhui Province, was one of Hao's avid followers and they got to know each other through a live streaming platform in February 2017, according to China Daily.
"After following him online for some time, I found him to be a strong and optimistic person. We gradually fell in love with him," the woman said.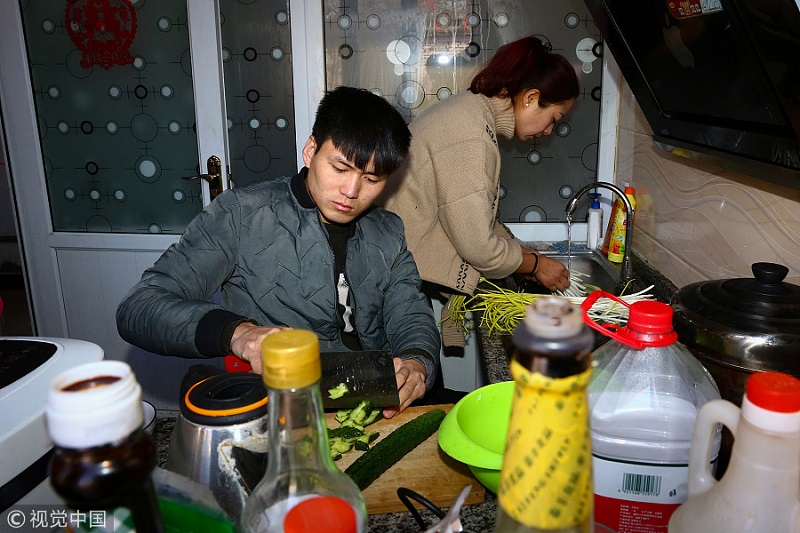 Local custom states that before marriage, the groom must give betrothal gifts to the bride's family. However, the couple carried on with the wedding without asking for anything and eloped in Hao's hometown in Hebei on Jan. 9.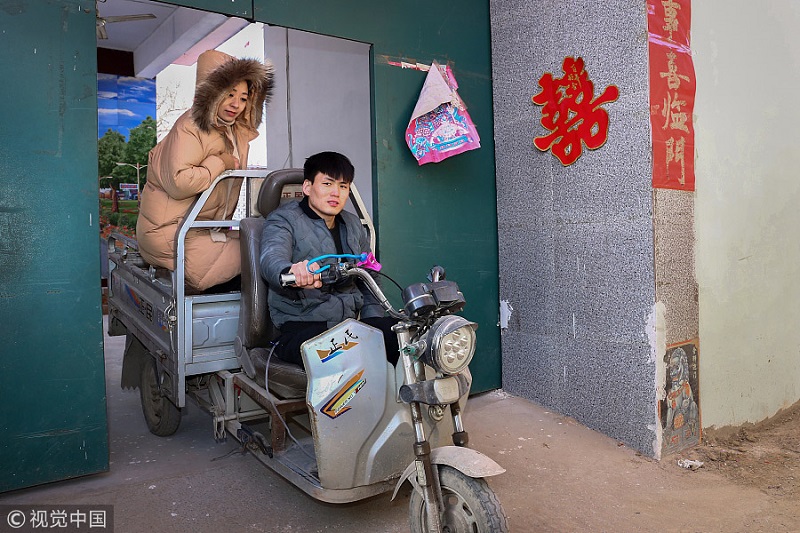 They started a new family with one child each from their previous relationships. Fu also makes sure to massage her husband's legs everyday to improve his blood circulation.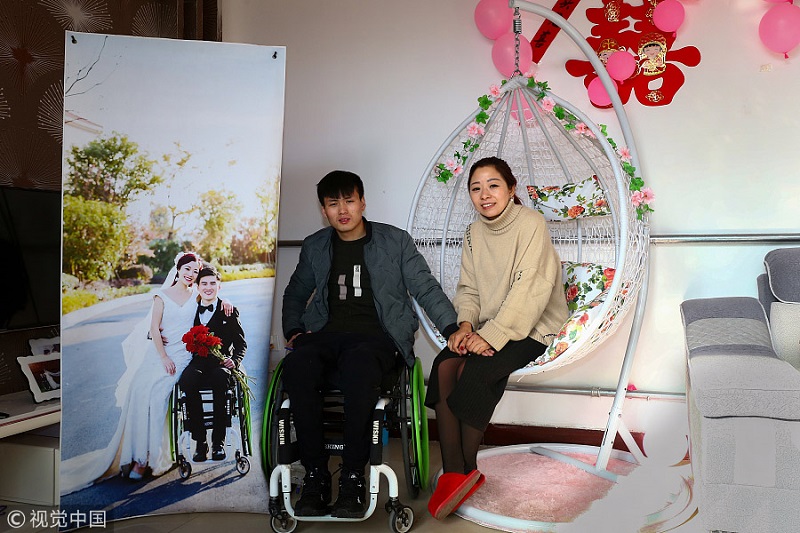 The couple make a living through live streaming, with Hao focusing on inspiring other people who are also handicapped.
In May 2014, Hao was injured in an accident at a well-digging construction site, resulting in him being paralyzed from the waist down. In September 2014, his ex-girlfriend abandoned him and he hasn't heard from her since.
He reportedly suffered muscular atrophy in his legs, and his weight dropped from 65 kilograms (143.3 pounds) to 50 kilograms (110.2 pounds).
The accident left Hao lying in bed for a long time, which limited his options as far as work. Fortunately, he unexpectedly found a new source of income in live streaming.
Equipped with his cellphone and a stand, Hao streams most of his activities online, including doing his rehabilitation exercise.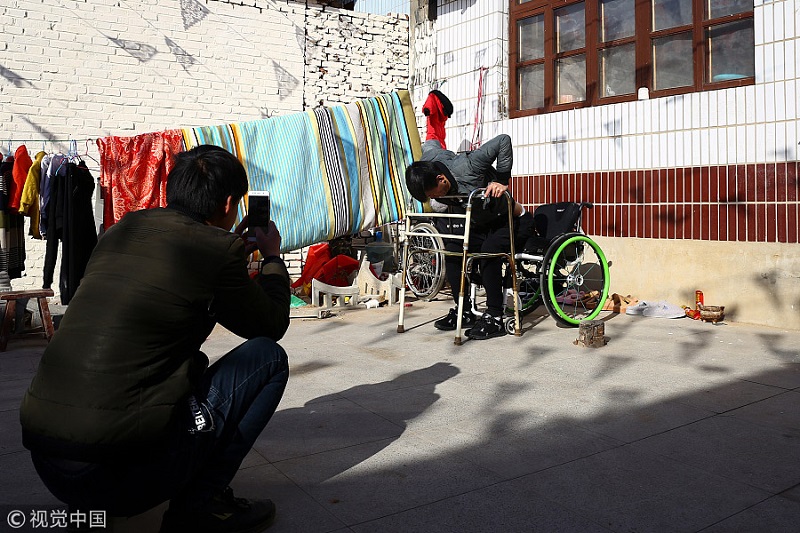 He also sings to his viewers when he is live.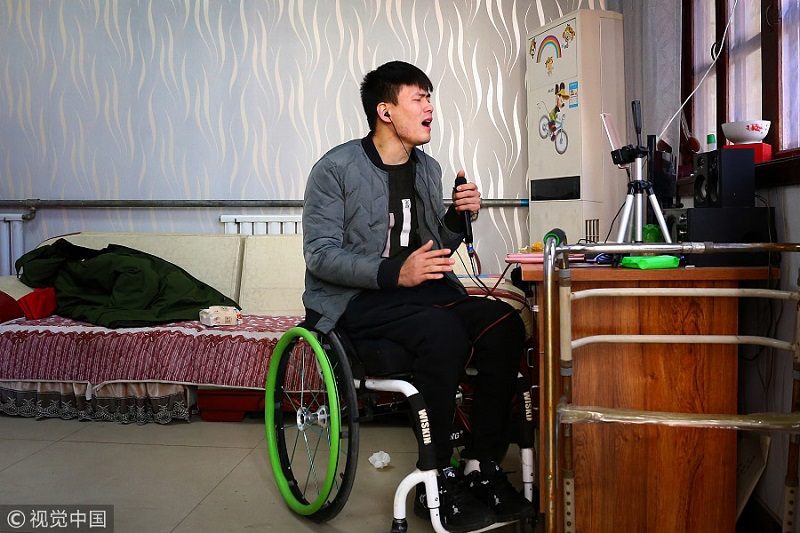 Hao amassed over 70,000 viewers on his channel, with many followers being handicapped men.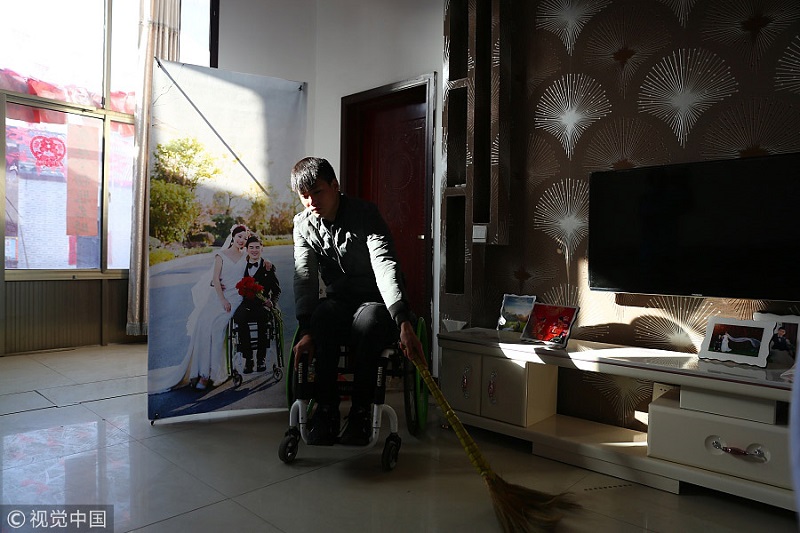 Aside from live streaming, Fu and Hao also conduct business through their WeChat account by selling products such as underwear and towels.
Featured Image via China Daily