Authorities in eastern China recovered the scales of roughly 50,000 tree pangolins smuggled in from Nigeria, customs officials announced on Wednesday.
The bust, believed to be the largest in the country in recent years, took place in Wenzhou, Zhejiang province in late October after a year-long investigation.
The pangolin scales, which weighed a total of over 23 tons (46,000 pounds), were concealed in layers of ginger slices to avoid detection, China Daily reported.
Since each pangolin has about 400-600 grams (14.11-21.16 ounces) of scales, approximately 50,000 pangolins were slaughtered in the process, which reportedly took less than a year.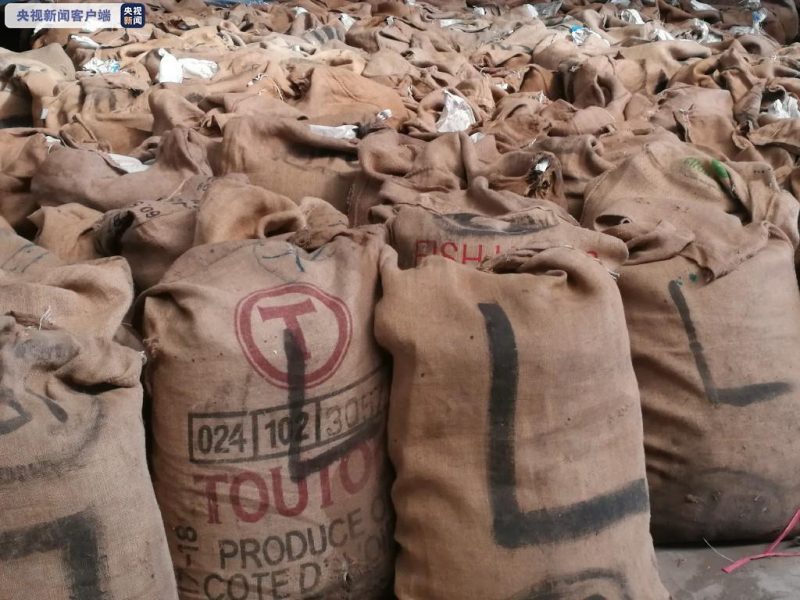 Eighteen suspects were arrested in connection with the smuggling activities, according to Hangzhou Customs.
The bags of scales were purchased in Nigeria before being transported to Busan, South Korea and then to Shanghai, before reaching their final destination in Wenzhou.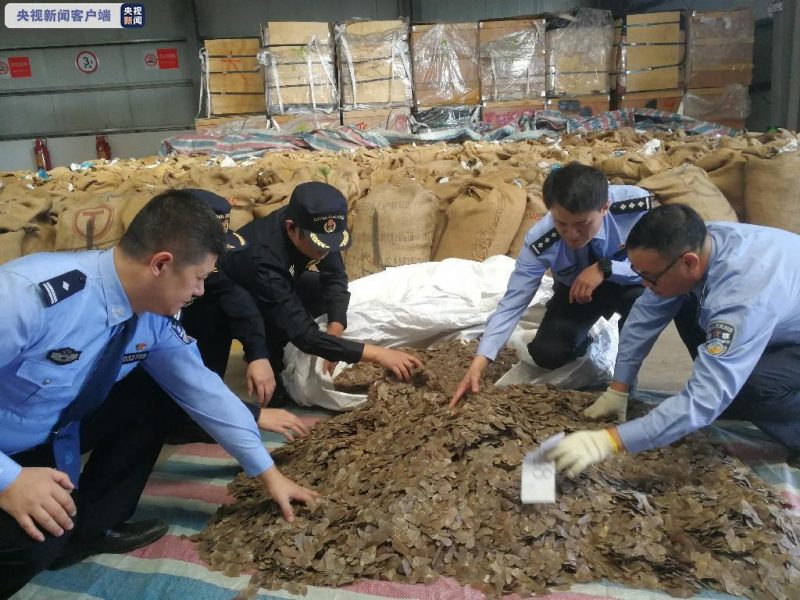 Authorities in Wenzhou discovered two people from the city selling pangolin scales on the black market in the autonomous region of Guangxi in September.
The following month, customs received a tip informing them that the same people would be involved in another batch of scales heading to China.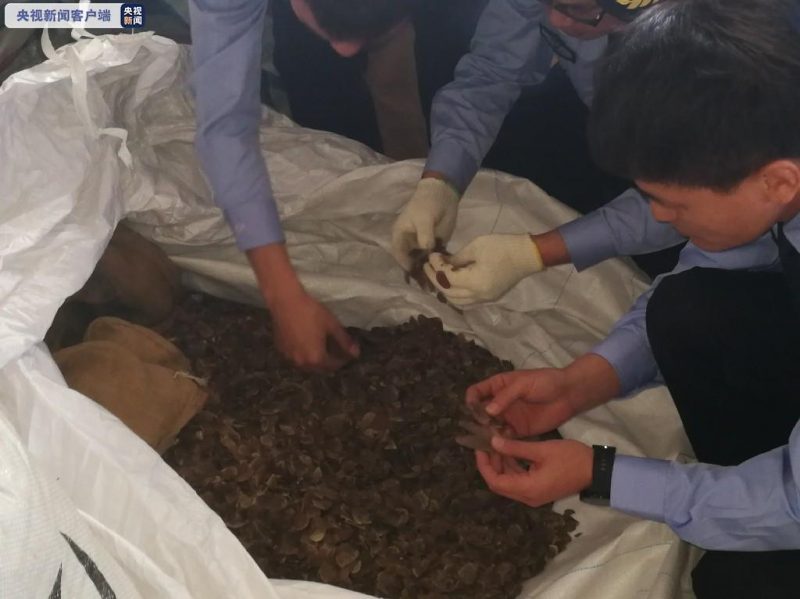 The tree pangolin (Phataginus tricuspis), also known as the white-bellied pangolin, is native to equatorial Africa.
It is one of eight species of pangolins classified as vulnerable to critically endangered and is included on the International Union for Conservation of Nature's (IUCN) Red List of Threatened Species.
Pangolins are second-class nationally-protected animals in China, a signatory of the Convention on International Trade in Endangered Species (CITES) of Wild Fauna and Flora, which prohibits their international trade.
Its scales can sell for up to 800 yuan ($115) per kilogram in the country, where it has been used to treat asthma, cancer and other conditions as part of traditional Chinese medicine (TCM).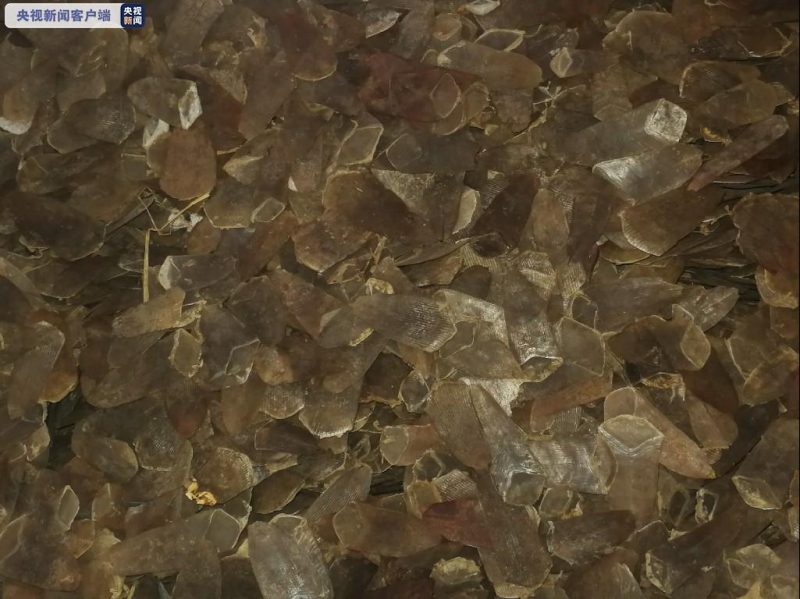 Despite the ban, pangolins remain the world's most trafficked non-human mammal, according to the National Geographic.
It was only in August when China announced that traditional medicines containing pangolin scales — among other wildlife-derived products — would no longer be covered by insurance.
"Roast pangolin scales are used, combined with other traditional material, to promote blood circulation, dispel clotting or swelling, and it is used more often on women who want to stimulate lactation after giving birth or on people who suffer from cancer," Sun Xiuqing, a senior TCM doctor at a Beijing hospital, told China Dialogue earlier this year.
But the scales, which are made up of keratin, have no proven medicinal value in the scientific literature.
"According to chemical analysis, the main component of pangolin scales is keratin, similar to human fingernails. As each capsule contains such a small amount of pangolin scales, it is difficult to say that it has any medicinal effect," a 2016 report from the nonprofit China Biodiversity Conservation and Green Development Foundation said.
Feature Image via People's Daily (Left), Adam Tusk (CC BY 2.0) (Right)