In celebration of the Lunar New Year, Panda Express released a short film that highlights the importance of keeping cultural traditions alive while also sharing them with others. 
"Traditions Shared" is a three-minute production that was safely filmed in Los Angeles amid the COVID-19 pandemic.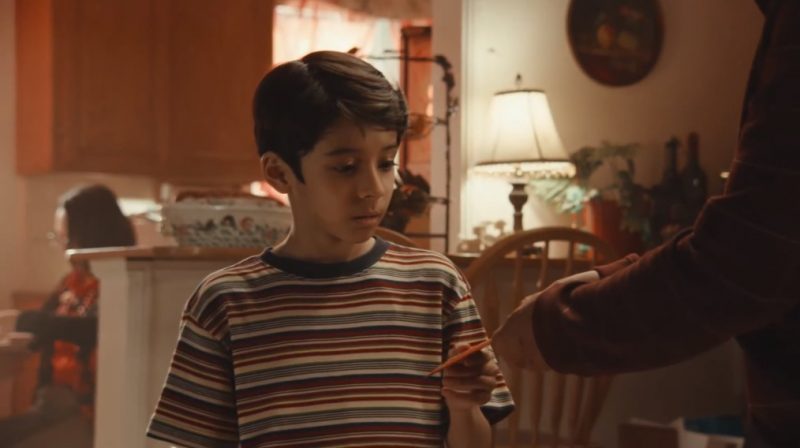 The film follows a boy named Jordan (Ben Issa) as he celebrates his first Lunar New Year with his welcoming neighbors, the Lees.
Through Jordan's eyes, viewers are immersed in new traditions, from authentic Chinese dishes and decorations to the giving and receiving of red envelopes.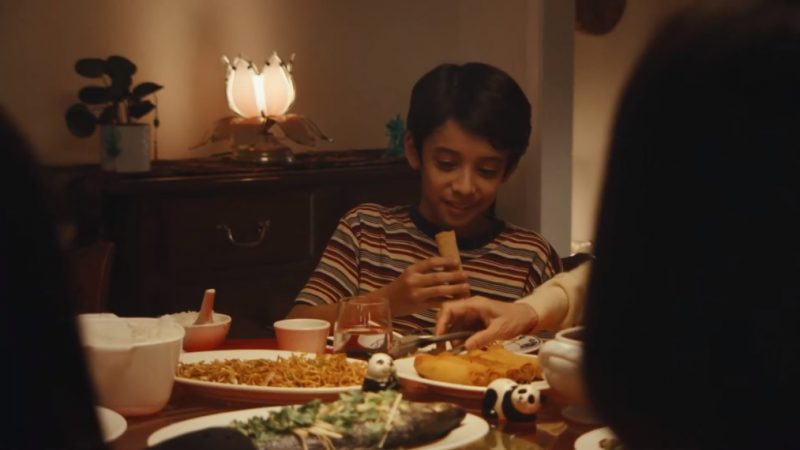 The film later reveals that the celebration was actually from the past — a glaring contrast to what many people will experience this year due to social distancing measures and COVID-19 regulations. The film shows the Lee grandparents by themselves, reuniting virtually with family members to celebrate the Lunar New Year. 
However, the film ends on a heartwarming note as an older Jordan knocks at their doorstep with a box of Panda Express Spring Rolls — the same dish he fell in love with during his first Lunar New Year celebration.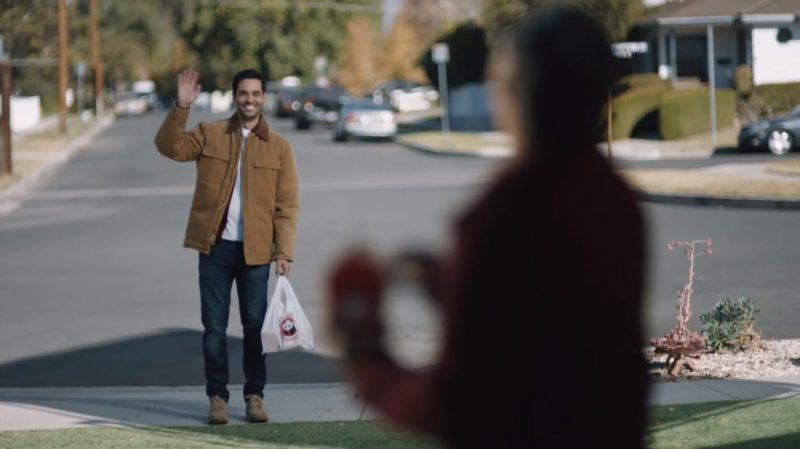 Even better, Jordan appears to have shared the tradition with his own family, passing down his love for Panda Express dishes to his own son.
"For a number of years, Panda Express has celebrated Lunar New Year by inviting those familiar and uninitiated with the holiday into the traditions that make it so special," said Kylie Wu, senior brand director of The Many, the advertising agency behind the film. "We are incredibly proud to have partnered with Panda this year to support their efforts in bridging American and Chinese culture. This film brings to life what Panda ultimately stands for — progress — and we look forward to continuing that message through the stories we tell together." 
The film was directed by Erica Eng of Strike Anywhere. She says the production team tried to keep details as accurate as possible.
"It was important to have Chinese Americans in the roles that mattered to maintain cultural authenticity. From our production designer bringing items from her own home to decorate our sets, to our food stylist pulling inspiration from her own family's Lunar New Year meals, we wanted to make sure our culture was portrayed as correctly as possible on-screen," Eng said.
Feature Image Screenshots via Panda Express TV