As software forges new frontiers in artificial intelligence, curbing the insatiable habit of mobile use has become a more challenging cause to save ourselves from hours of aimless, unhealthy scrolling. Such a state of digital addiction, all in the age of data deluge, has resulted in an overwhelming struggle to focus on information that truly matters.
We've become maximalists glued to our devices, hooked on the dopamine firing at every notification. While some decide to put their money in this direction, others are beginning to realize — and reap — the benefits of subscribing to the idea that less is more.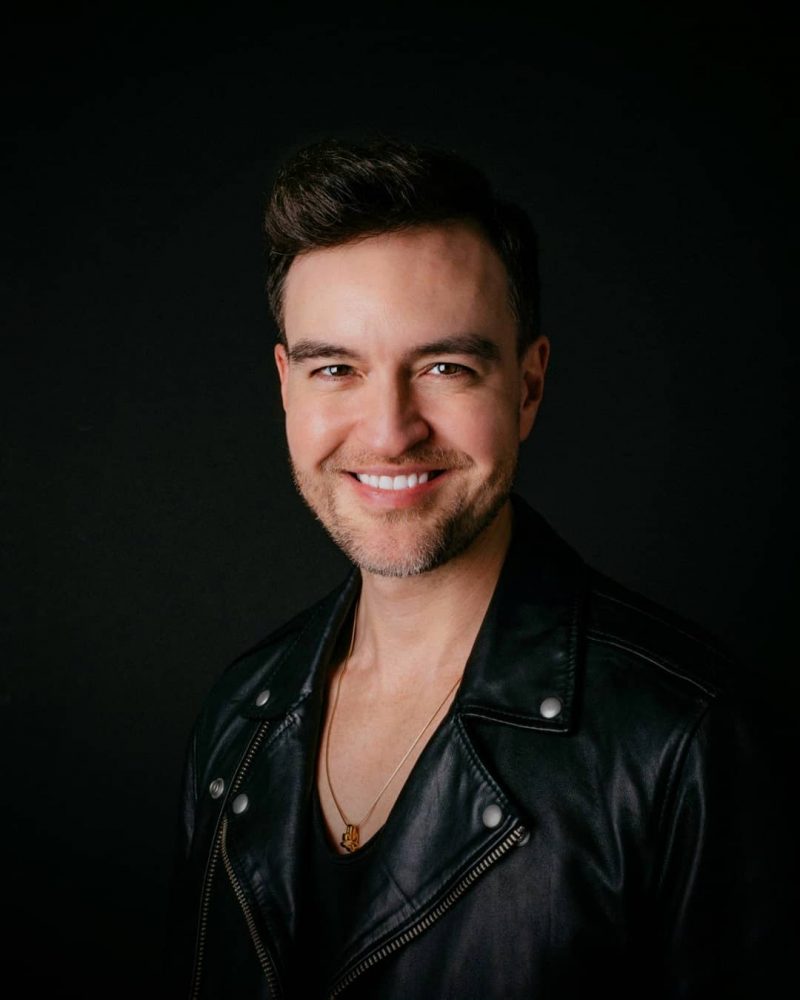 Meet Howard Nuk, co-founder of the new Palm phone.
First released in 2018, the new Palm phone is the rebirth of the wildly-successful PalmPilots — personal digital assistants (PDAs) in the 90s that were eventually hailed as the predecessors of smartphones.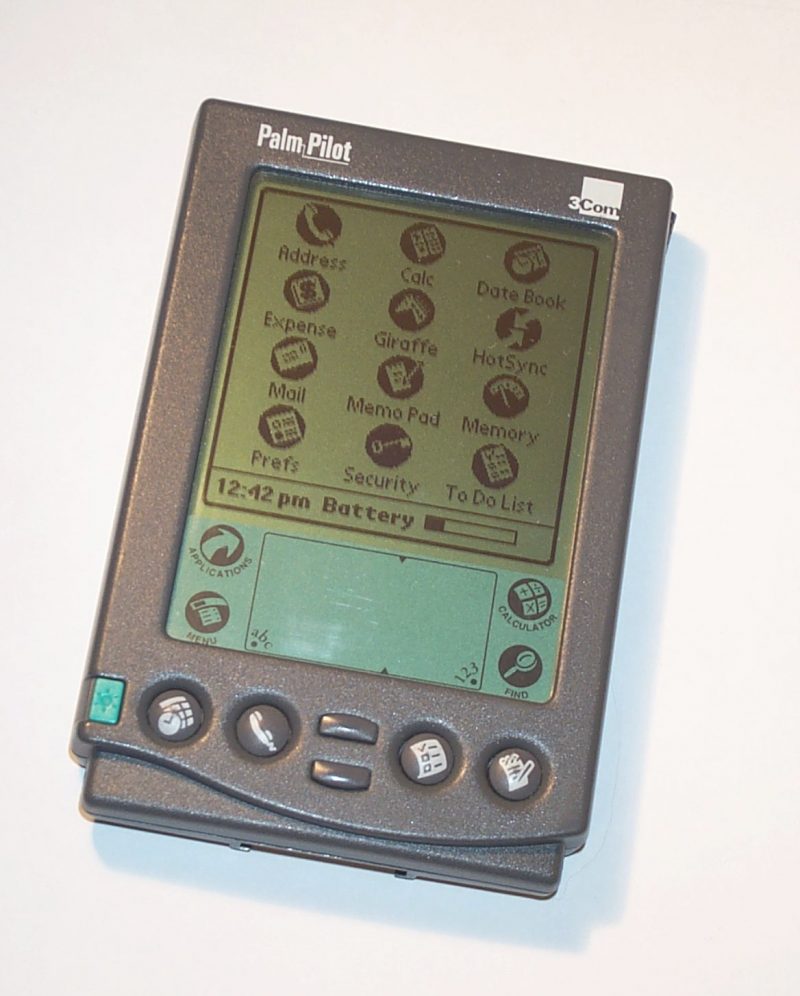 The new Palm phone, or simply the Palm, is a 3.8-inch tall, 2-inch wide smartphone (about the size of a credit card)  that features a 3.3-inch HD display, two camera phones, and IP68 water and dust resistance.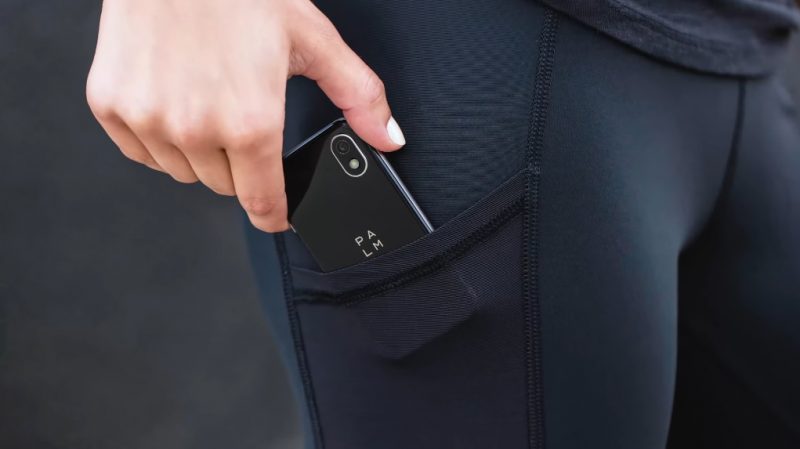 Its minimalistic approach to hardware is complemented by big software features — a highlight being its so-called Life Mode.
"Every last detail of Palm is designed to reduce time spent on the screen. From the compact size, quick action shortcuts, and Life Mode, Palm makes it easy to get in and get out. It's the size of a credit card, so you can tuck it away and get back to the real world," its official description says.
"Life Mode eliminates distraction by silencing incoming calls and notifications every time the screen is turned off. When you wake the screen, your Palm becomes fully connected again so you'll never miss out on life's most important moments."
Nuk co-founded Palm with fellow industrial designer Dennis Miloseski in 2016, two years after Hewlett-Packard sold the trademark to a shelf corporation tied to Chinese electronics firm TCL Corporation.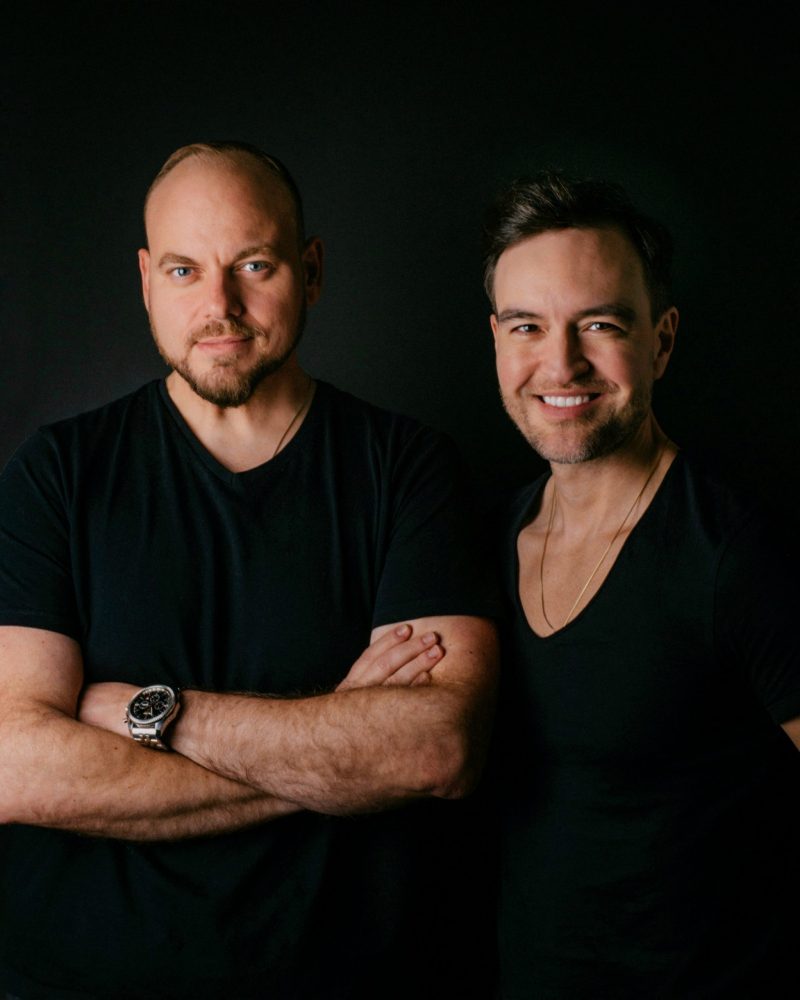 TCL Corporation offered Palm to Nuk and Miloseski — who had been working for Samsung at the time — and the pair jumped at the opportunity to re-invent the brand as Palm Ventures Group.
"Our strategic manufacturing partner TCL (Based in Shenzhen) had purchased the Palm brand from HP back in 2014. When they offered it to us for our product idea, we jumped at the chance," Nuk tells NextShark.
"To build a brand from scratch takes a lot of time of resources, so with Palm, it was an opportunity to re-invent a beloved tech brand, that gave us street-cred from day one. Also [it] didn't hurt that our product literally fits into the palm of your hand."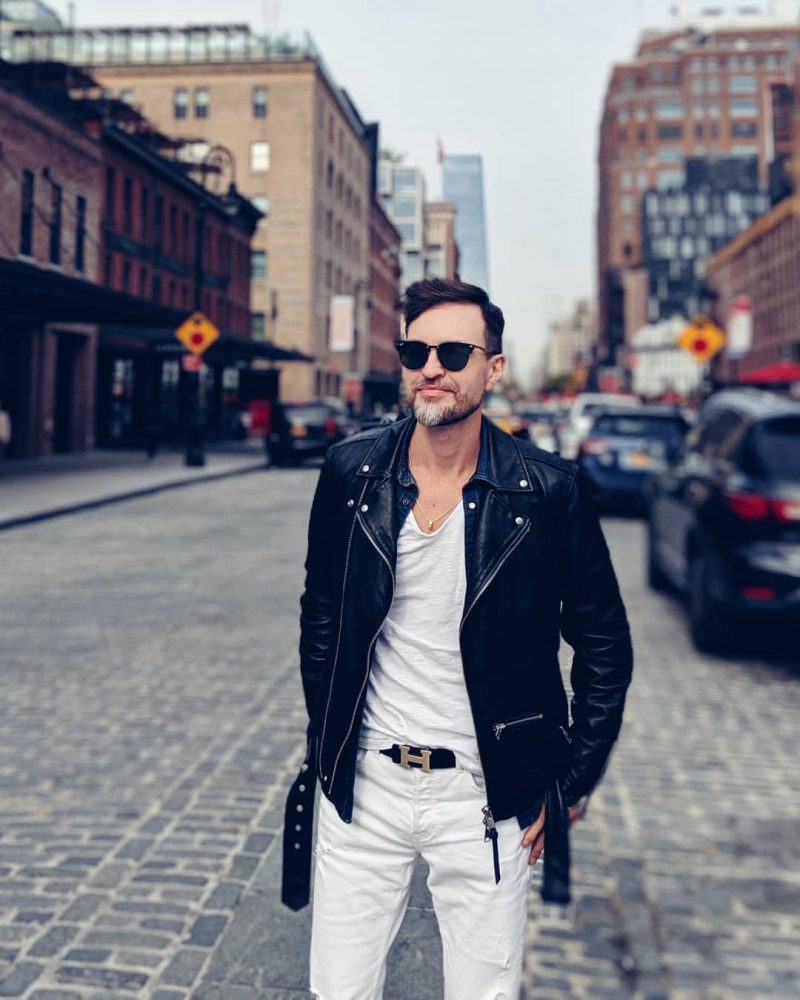 On Being Biracial
Nuk, an American citizen, was born to Taiwanese and Austrian parents who immigrated to Canada. He recalls living in a home that nurtured his talents.
"I come from a family of mixed backgrounds — my father immigrated from Austria and my mother from Taiwan. They met in Toronto, Canada where my sister and I were born," Nuk says, adding that they moved to Ottawa in their teens. "I am fortunate to have grown up in a family filled with love and support. My parents worked extremely hard to provide for our family's well-being. When money was tight, they made sure that our education always came first, and that we always had extra-curricular creative lessons in our spare time. My sister, Audrey, and I learned piano for years, but she was a much more talented and determined musician than me."
Nuk found himself more interested in illustration and "building things."
"My interests were focused instead on drawing and building things.  I even negotiated myself out of piano lessons, which took a very serious family meeting where I had to plead my case and prove that I would devote myself to drawing," Nuk recalls. "My parents began to nurture my talents. My father would encourage me to practice my drawing skills by paying me a nickel for a quick sketch to a whopping quarter for the good stuff! By the age of 13 I had developed my sketching skills well enough to win national drawing contests, draw caricatures at local festivals and even become the weekly political cartoonist for our local newspaper."
As a biracial child in North America, Nuk went through moments of identity crisis growing up.
"Race-based cliques became much more apparent for me in high school, where I had distinct groups of friends — one leaned more Caucasian and another predominantly Asian," he recalls. "While I felt equally comfortable hanging out with either group, I distinctly remember the differences in attitude, perspective, and interests."
Fortunately, he found another group where he could be "the truest version" of himself.
"A smaller third — and arguably a tighter-knit group — was all from a mixed bag of racial backgrounds where skin color had no bearing whatsoever. In this group, I felt I could be the truest version of myself, and the relationships went far deeper than the color of our skin or our backgrounds. I have held on to those trusted relationships ever since."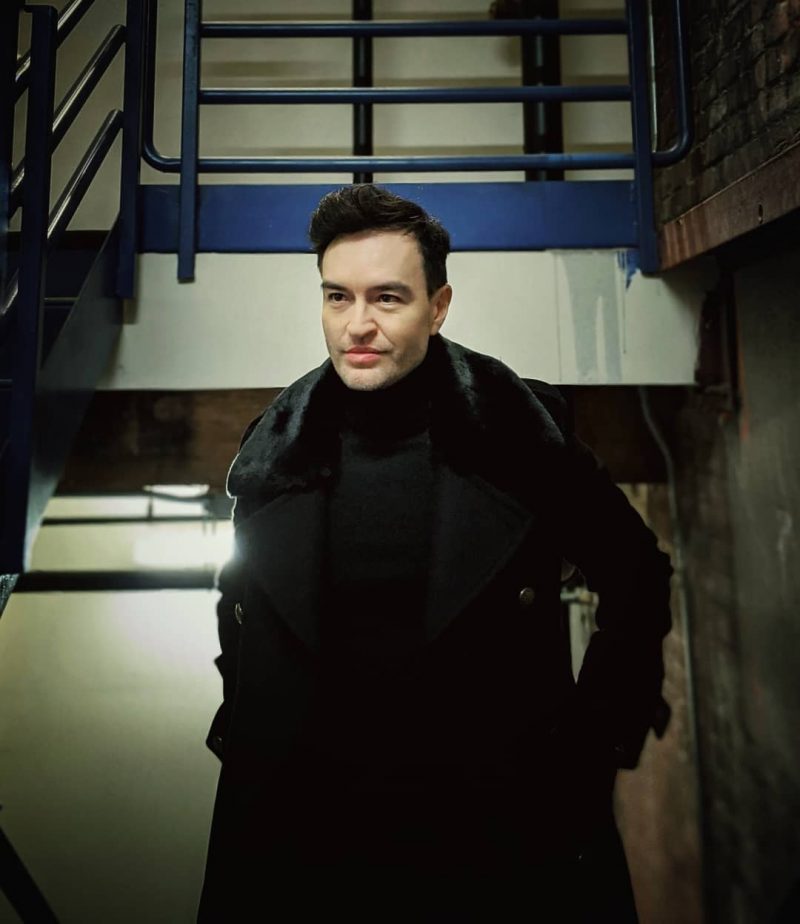 Like most children with Asian parents, Nuk, as a child, was bound to the wishes of his Taiwanese mother for his future career. He had to pick one from three choices: medicine, law or engineering.
"From a young age, I was taught to diligently apply myself at school as the dutiful Asian son. I had the option to pursue one of three professions — a doctor, a lawyer or an engineer," he says. "Having further honed my drawing skills through numerous drafting classes and designing dream-home floor plans for fun (yes, seriously), I decided to pursue Architecture. This was acceptable to my mother since it was a respectable profession where I could make a proper living and not end up becoming a 'struggling artist' as she put it."
Unfortunately, apprenticing under an architect spoiled his dreams of becoming one — a realization that came about just as he discovered the exciting field of industrial design.
"I accepted an internship at an architecture firm and quickly realized I couldn't handle being an architect's apprentice for the next decade. That's when I discovered industrial design," Nuk recalls. "Upon reflection, design has been one of my greatest passions from so early in life, [so] design school felt like such an organic decision. I look back on that time with such fondness, and I flourished in what I found to be an environment of inclusiveness, mutual support and encouragement. I still consider many of my classmates from that time as family."
On 'Breaking the Bamboo Ceiling'
Years later, the boy who devoted his childhood to drawing would become a creative director for Frog Design Inc., an international firm that designed products for Disney, Motorola, Intel, Polycom and Starbucks, to name a few.
After Frog, Nuk served as vice president of the Industrial Design Studio of the San Francisco-based Ammunition Group, which designed products for companies like Beats by Dre, Nook by Barnes and Noble, Adobe, Sky and Square.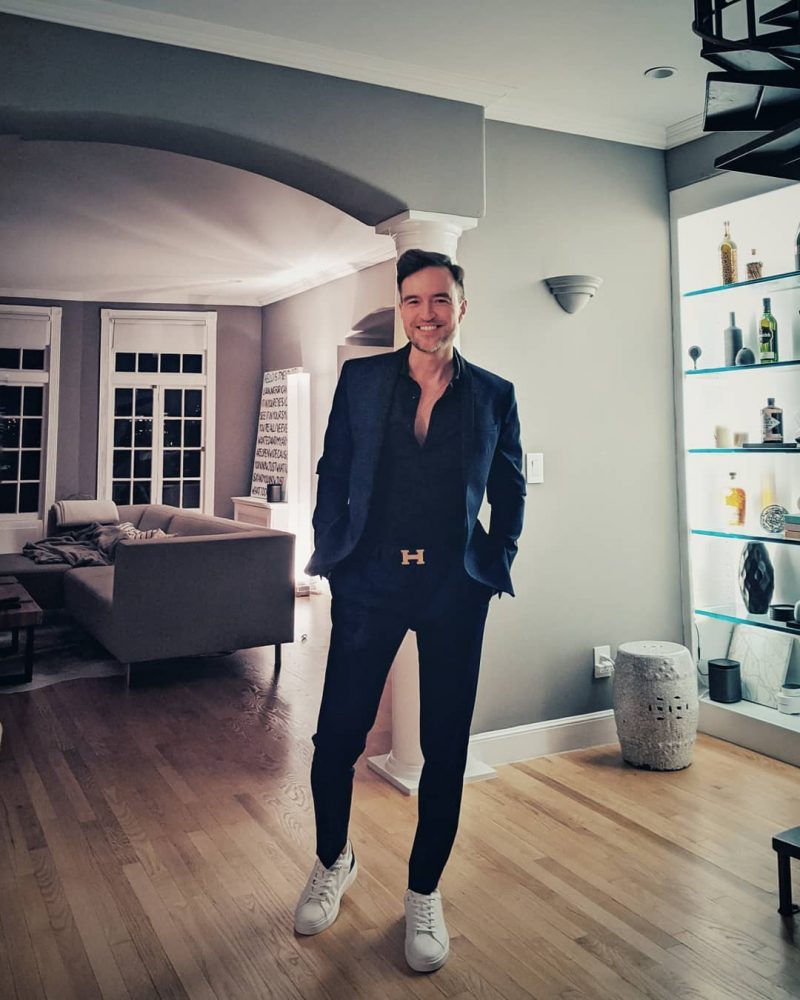 Nuk then joined Samsung, where he served as vice president of design (Samsung Design America) before co-founding Palm.
While he has achieved such positions, Nuk remains conscious of the challenges Asian Americans face in the corporate world — but offers some advice to aspiring talents.
"Over the last decade, I've observed that Asian representation in engineering and design, and a growing appreciation for creativity have become more prevalent in the tech industry. That said, ethnicity, gender and age biases (conscious or unconscious) exist, and unfortunately, they still have influence on how someone may or may not be given opportunities in the workplace, whether in hiring, performance review or promotion practices," Nuk says.
"Before asking for a raise or promotion in my career, I would go through a bit of self-reflection: Have I solidly shown how my contributions have had an impact on the business? Have I done everything in my power to advocate for myself? How do I NOT give my boss any reason to deny my request?"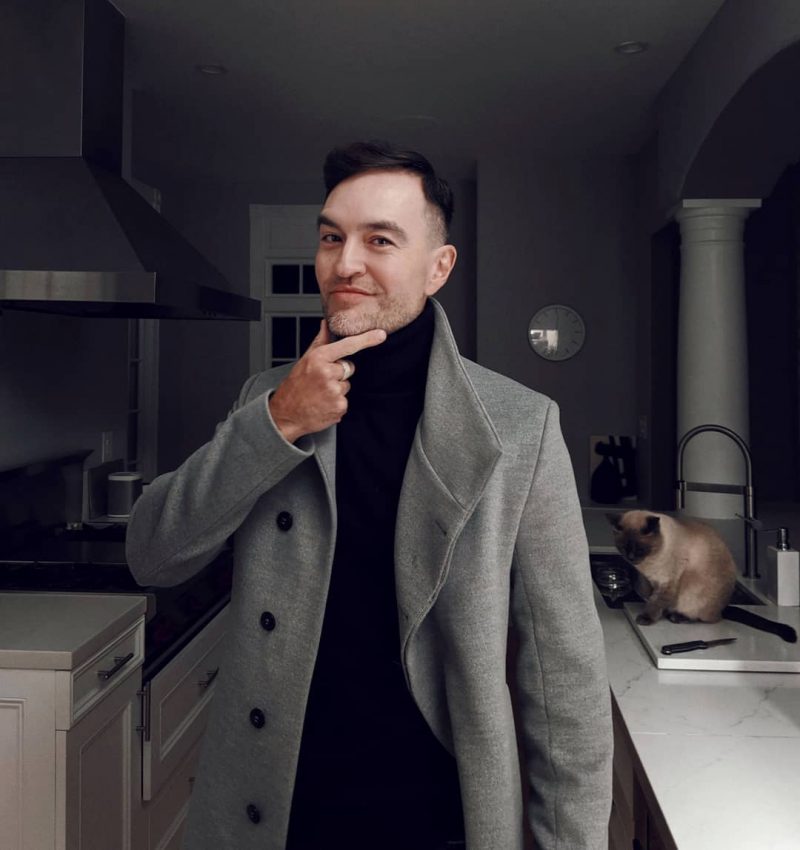 On Re-inventing Palm
While working at Samsung, Nuk met his future Palm co-founder, Dennis Miloseski, who then served as vice president, head of studio at Samsung Design America.
"Dennis and I have been working together for almost eight years now. We met at Samsung, where we incubated and led the design effort for most of the company's wearables today," Nuk recalls. "Based in San Francisco, we built and staffed Samsung Design America with a nucleus of talent, made up of designers, engineers and strategists. Dennis and I traveled to Samsung HQ in Korea once a month for over four years — culminating in well over 40 trips. We have definitely had our share of soju and bulgogi!"
For the pair, designing new mobile devices has been intuitive. As more phones competed to be the biggest in the market, the idea of a more compact device that still offered essential features became promising.
"We have been designing products in the mobile space for many years and have developed a unique view of where the market is moving, so three years ago, we decided to leave Samsung and start our own venture — the rebirth of Palm. We were seeing the trend of mobile phones growing in physical size, effectively becoming these commoditized one-size-fits-all phablets," Nuk says. "Between the shortcomings of smartwatches and the sheer size of smartphones, we realized that there was a completely unaddressed market of those who don't need or want a huge phone, but still wanted to be connected, with all core apps they love."
The duo was inspired by the movie "Her," in which actor Joaquin Phoenix interacts with a small device using mainly the sound of his voice.
"If you remember the movie 'Her,' Joaquin Phoenix's character has a tiny pocketable device that is primarily used with voice, and he only used its display for confirmation or video capture," Nuk adds.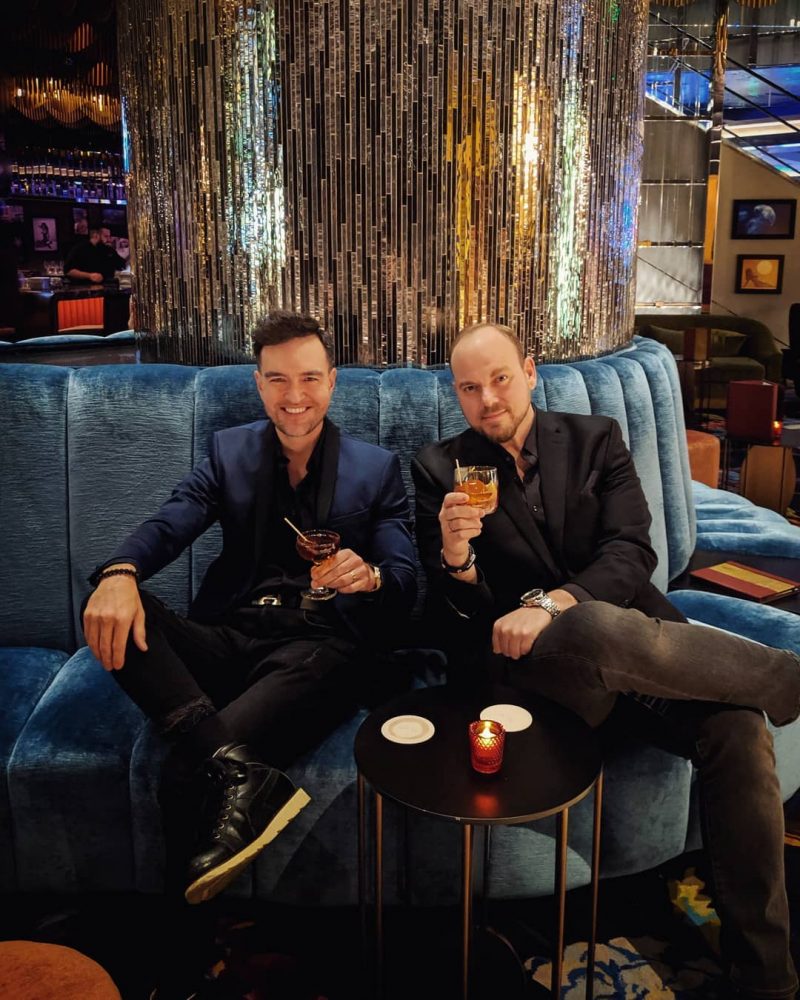 Sometime in 2017, Nuk and Miloseski were beginning to raise their second round of funding. It was at that point when they wondered about the investment interests of NBA star Stephen Curry.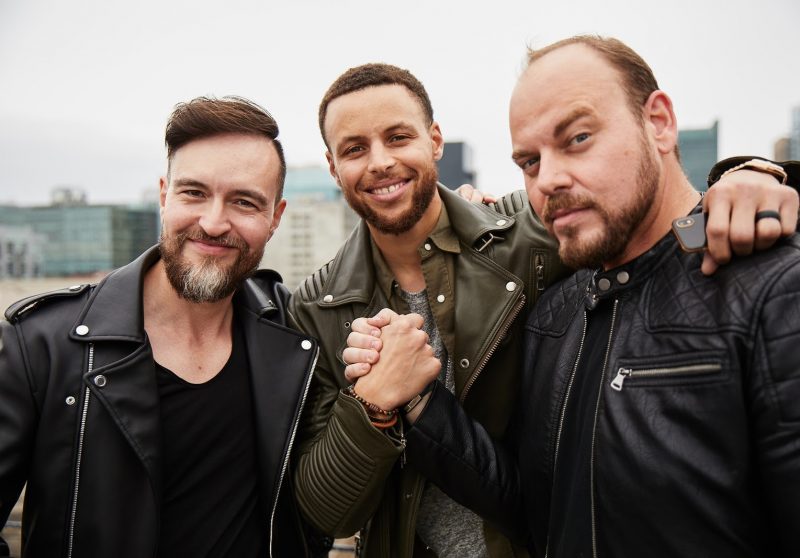 "We knew that Stephen had a keen interest in investment. He had already begun to develop his own investment thesis, and [with him] being a local Bay Area icon, we thought it would be great to have him as a partner," Nuk recalls. "So with no idea how to reach him, our Head of Product, David Woodland, reached out to a guy on LinkedIn who might be Stephen's agent. It turned out to be the right guy!"
Following a meeting with Curry's representatives, the pair eventually managed to present Palm to the basketball player himself.
"After a phone call, Stephen's agent and his finance manager flew up from LA and visited us at the Palm Studio in SF. After a couple of hours, they said 'Stephen's gotta see this. You guys are onto something!'" Nuk says. "Fast forward, it was Labor Day 2017 and we were scheduled to meet Stephen at his practice gym in the East Bay. We rolled in and there was Stephen, practicing on the court with a huge, 50-feet mural of him on the wall behind him — it was surreal."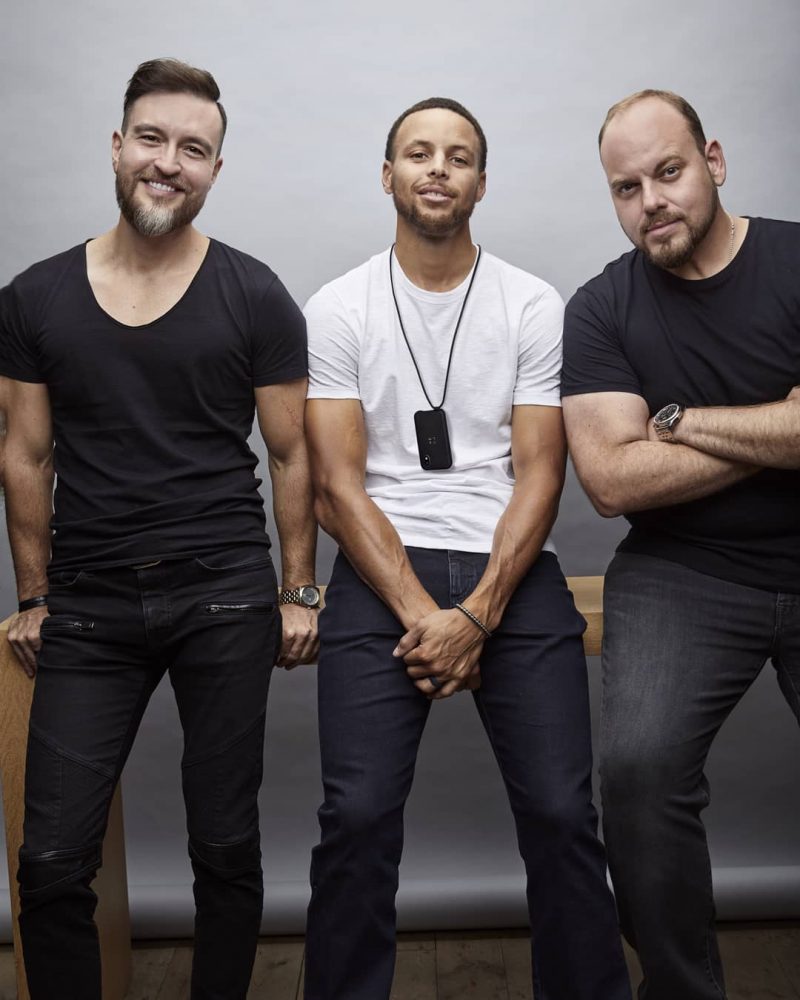 As it turned out, Curry himself had used a PalmPilot.
"We met for about 45 minutes where we introduced ourselves, the product vision, and that we were reinventing Palm," Nuk recalls. "He leaned back in his chair and said 'PALM! Wow — I used to play with my dad's PalmPilot on the sidelines back in the day when he played for the Raptors.'"
The idea of a phone that helps users focus appealed to Curry.
"Stephen also resonated with our mission to help people curb their tech addiction, so they can focus on the important things in life, like family," Nuk says. "After numerous meetings with Stephen and his CEO of SC30 — Bryant Barr, who is also a Palm investor and advisor in addition to Stephen — he joined our round with an investment, in addition to becoming an advisor and creative strategy director. Stephen is one of the team, co-designing Palm sports accessories and helping us with marketing strategy and activations."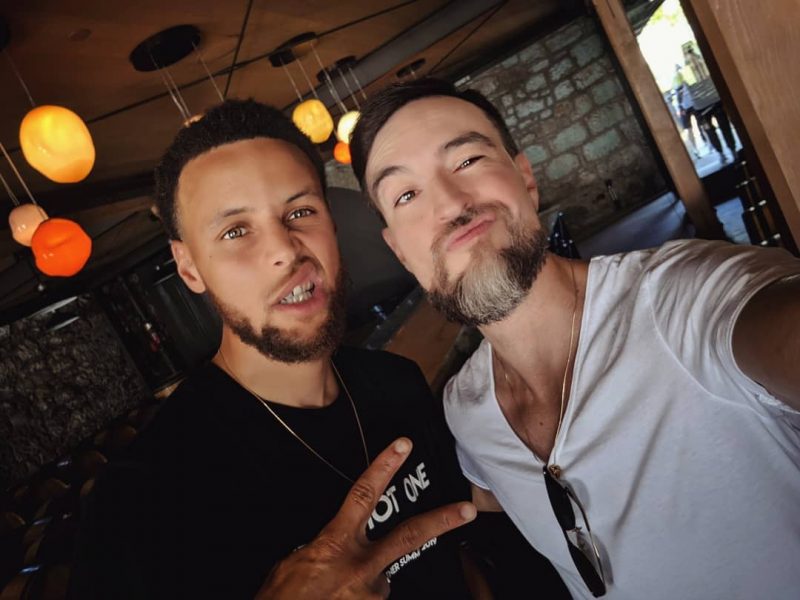 On The Future of Palm
Palm brands itself as a phone "designed for life on the go." It promises to be "the best small phone for minimalists, athletes and families."
"Phone addiction has become an epidemic, especially in this age of social media and on-demand entertainment," Nuk says. "When we started Palm three years ago, we made a bet that with screens becoming larger, consumers would need an alternative — a nicotine patch if you will — to the all-consuming nature of their mobile tech."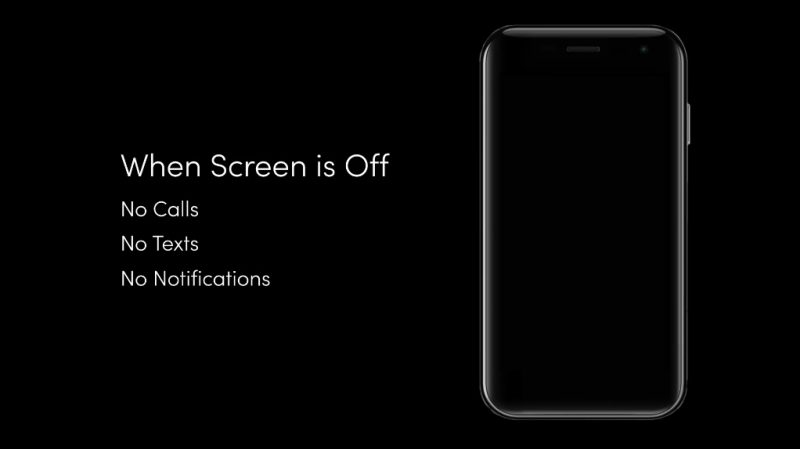 "You could have all your essential apps (like calls, messaging, maps, browser, music streaming, rideshare, among other basics) in your smallest wallet or pocket, all with the same phone number as your main device," he adds.
"Palm's mission is to help you stay connected but not consumed."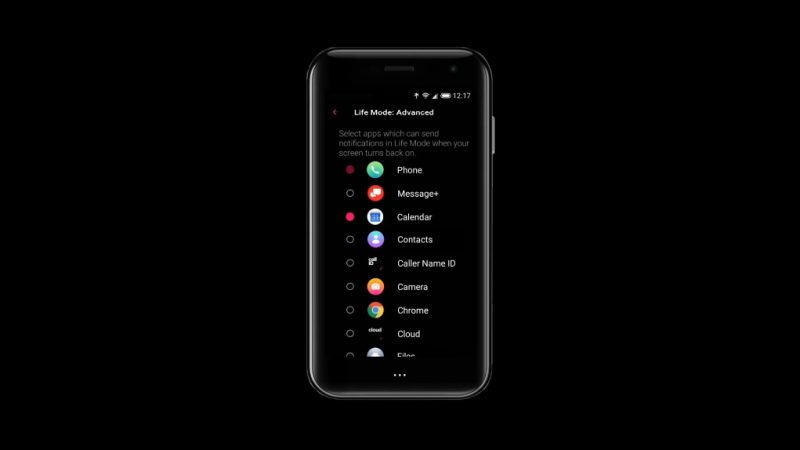 With Palm, Nuk is confident users can combat digital addiction. The device, according to him, is essential for the "Modern Minimalist" — a person who spends less time in the virtual world but can still tap on its most essential features.
"Palm is creating products to drive an aspirational lifestyle we call 'Modern Minimalism.' A Modern Minimalist is someone who aspires to live a freer digital life whilst still being connected with their essential apps. Every product in our growing lineup will be in service of this lifestyle, to help curb digital addiction and help us live fuller lives with those we love," he says.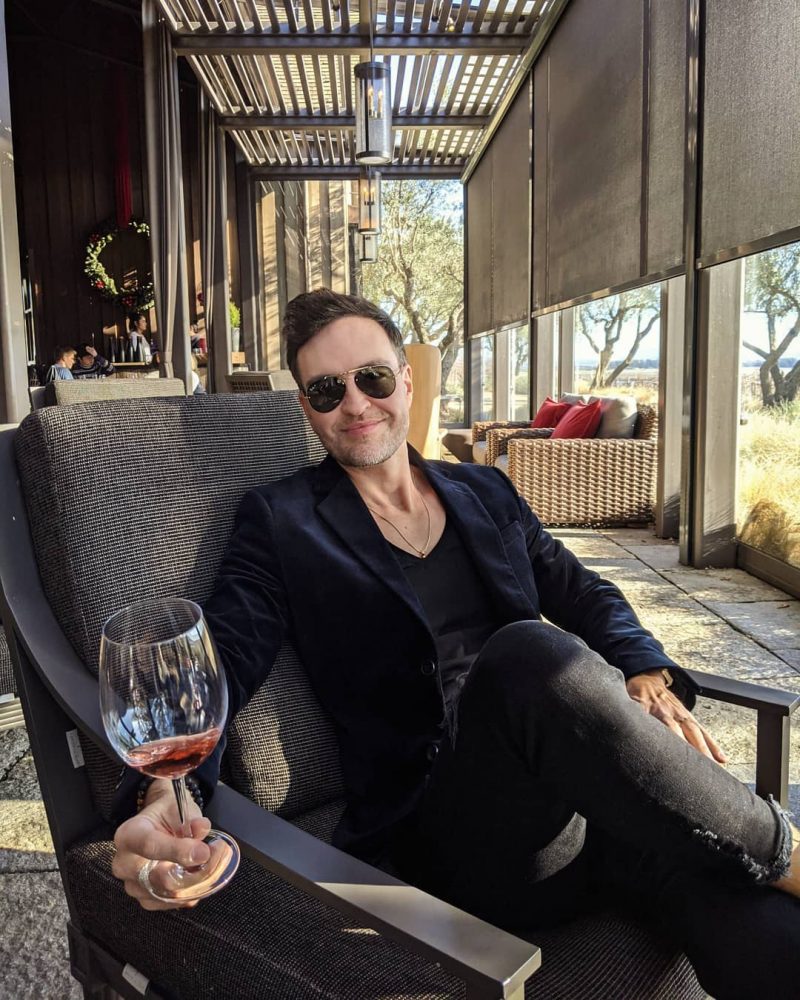 On Success as an Asian American
Without a doubt, Nuk has completely destroyed the bamboo ceiling. But he stays grounded every waking day, learning from mistakes along the way.
"As a person of mixed-Asian descent, I have always felt unique — but that hasn't always been a positive feeling. Not fitting into a mold, or within one particular community can be a cause of anxiety and uncertainty," he says. "Overcoming life's challenges each day, I continue to learn from my mistakes, and discover what truly motivates me."
He advises others to make use of their unique identities and cultivate passion in whatever they do.
"Leverage your unique YOU and make sure you find passion in whatever you do. If you love what you're doing, success is almost a guaranteed byproduct of your effort."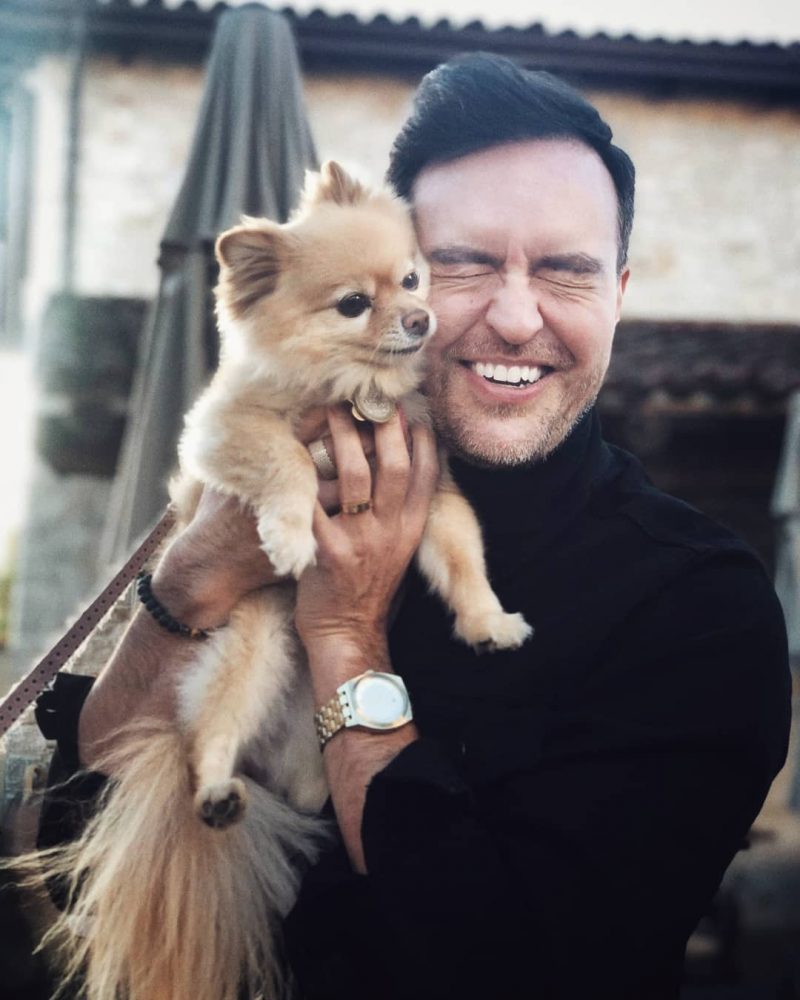 Nuk also offered four tips to excel at one's job:
Thriving at any job requires unbreakable determination, community and trust building, all of which take time to build. Here are a few areas I have focused on over the years when trying to excel within an organization:

Leverage your best you. You have unique traits and abilities. Your actual job may or may not employ these talents, so try to incorporate what YOU are particularly good at into your daily duties. This will not only help you stand out, but will also help you enjoy what you are doing everyday even more.

Work smarter and harder than the person next to you. It's easy to see the success of others and letting your ego take over, and even become demotivated. Never give up. Focus on your goals and whenever faced with a challenge, know that there is always a way around or through it.

Break out of the structure. Every company has a corporate structure and hierarchy. By leveraging your best you, use your unique skills to stand out. It is possible to create your own path outside of the typical corporate ladder that elevates you within your company so you don't have to compete directly with the person next in line.

Community and trust. Building camaraderie within your team will bring you more daily joy and fulfillment than any promotion or salary raise (that's a proven fact). If upward movement in your organization is your goal, opening your community up to your superiors is what many of us struggle with. Building trust with your boss and boss's boss is key. When the promotion cycle comes around, you don't want anyone with decision-making power to ever block your upward movement.
Feature Images via @coryiander / @howardnuk (left) and Palm (right)