A competitive debater in the Oxford Union received more feedback about her looks than what she had to say.
The debate on February 1, posted on YouTube at the end of the same month, motioned that the rise of technology empires threatens society.
Cecilia Zhao, who hails from St. Catherine's College, opened the case for opposition:
"The contemporary state is powerful, overreaching, and often imperfect in terms of accountability. Elections are flawed, political appeals lack transparency, and powerful individuals are capable of shaping policies. Yet, despite such imperfections and beneficence, we do not view the modern state as a threat.
"Indeed, the states offer protection for large proportions of the population through the police force and judiciary, offer support for the vulnerable minorities through the welfare system, and pioneer innovation through subsidizing entrepreneurship and education."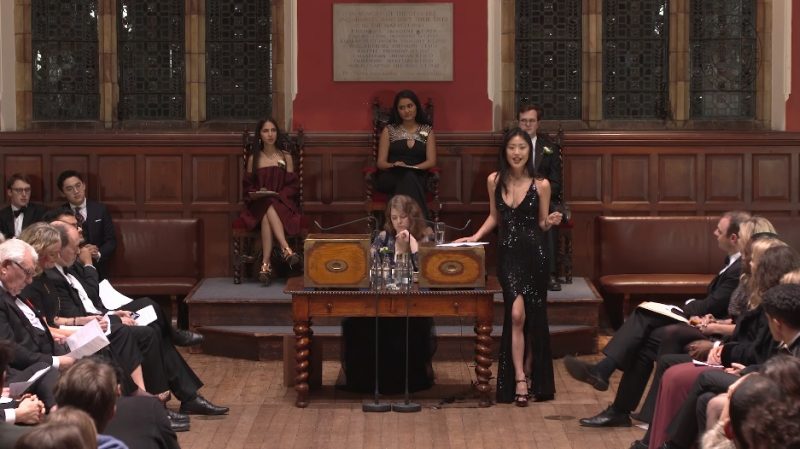 "I agree with many of the proposition's points that tech empires can be unaccountable, that they can elect transparency, that indeed, in certain extreme cases, insidious motives may prevail and cause some inconveniences. But [unintelligible] the proposition is more than that.
"It is to show that they exist no ways, no reasons, and no methods for us to hold tech empires to account. That in the face of rising prospects and benefits tech empires offer us, we resort to defeatist attitude of viewing them as threats. Instead, we should view them as potential allies, or at the least, manageable challenges."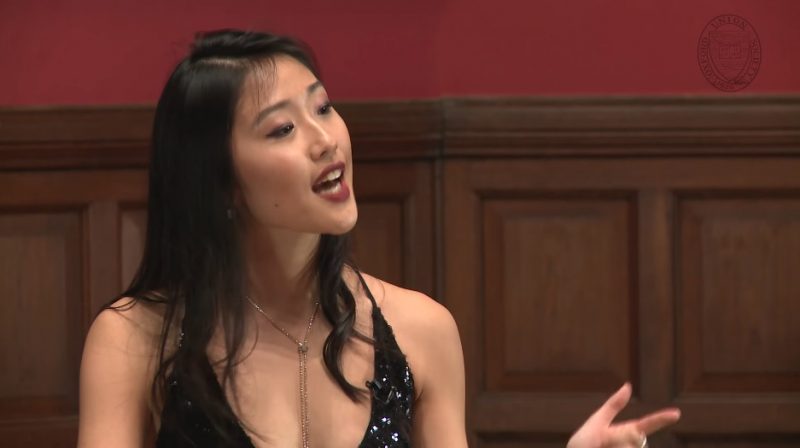 "My argument today is simple: acknowledge that tech empires can be dangerous, can cause inconveniences, and can be problematic. But more importantly, I would like to propose how society is not static, and how we can offer adequate insurance against even the most adverse impacts [unintelligible].
"It is essential that we weigh these minor harms against the improvements, communication, information processing, [and] entertainment that concretely benefit our everyday lives."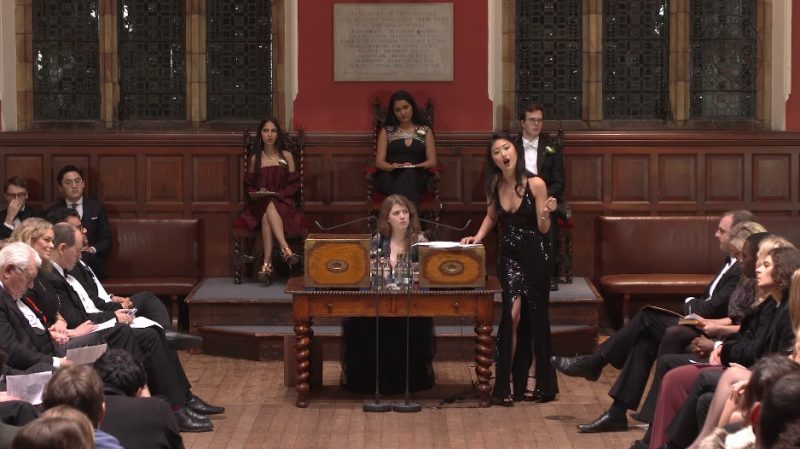 While Zhao undeniably made strong arguments throughout her speech, they weren't the focus of the conversation misogynists were having in the comment section, choosing instead to focus on her looks.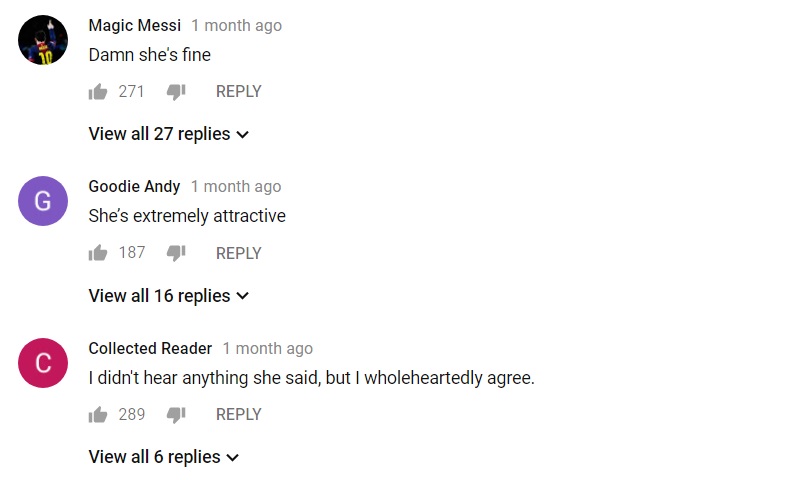 One even bragged about his "yellow fever."

That's your daily (over)dose of misogyny, y'all.
Images via YouTube / Oxford Union