A woman ignorant to the fact that her pet bulldog was unable to swim, filmed the animal as it struggled to stay afloat in the water before drowning to death.
The scene, caught on surveillance footage, occurred at a small pool inside a pet shop in Quanzhou, Fujian province in southeastern China on Tuesday.
In the footage, a male staff is seen releasing the dog into the pool designed for owners hoping to give their pets a quick splash during the warm weather.
Meanwhile, the woman pulls out her phone to film her pet swim.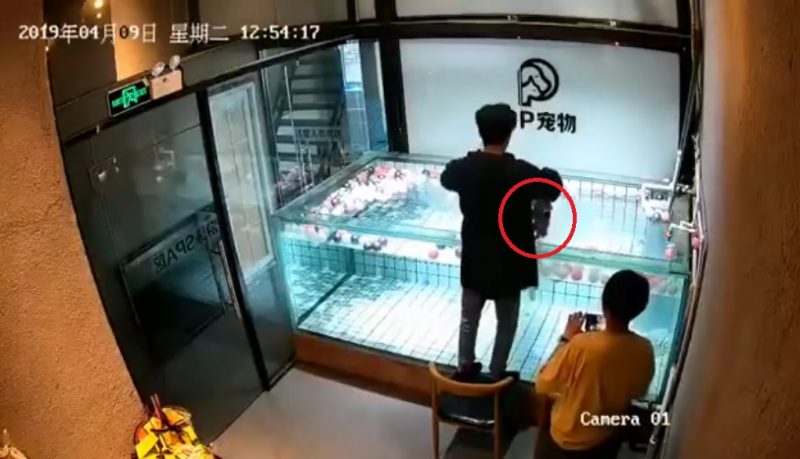 Immediately after being released, the dog paddles frantically in apparent search for air.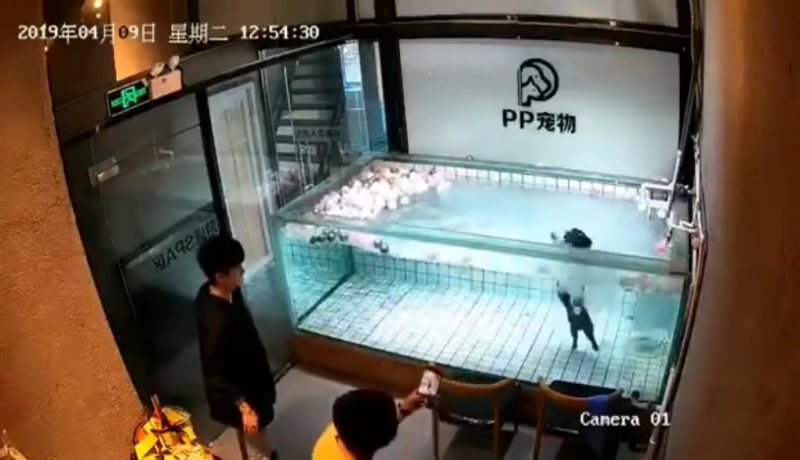 Oblivious to her pet's struggle, the woman continues to film the scene — until the animal settles at the bottom of the pool motionless.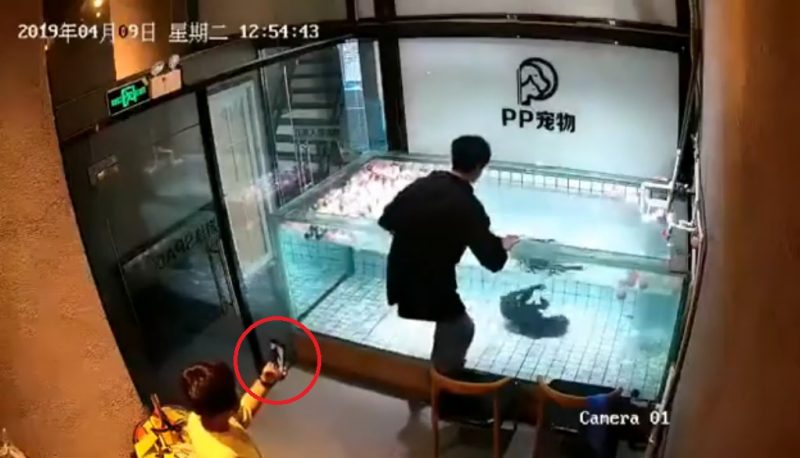 It is only at this point when the staff finally lifts the dog out of the water.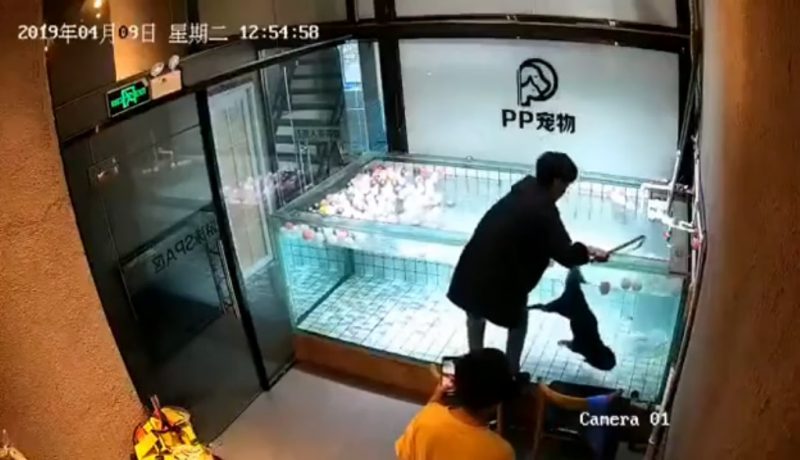 The animal, which drowned for approximately 35 seconds, was brought to a nearby veterinarian, but failed to survive.
The pet shop has taken full responsibility for the incident, blaming the staff who reportedly ended up "in a state of shock."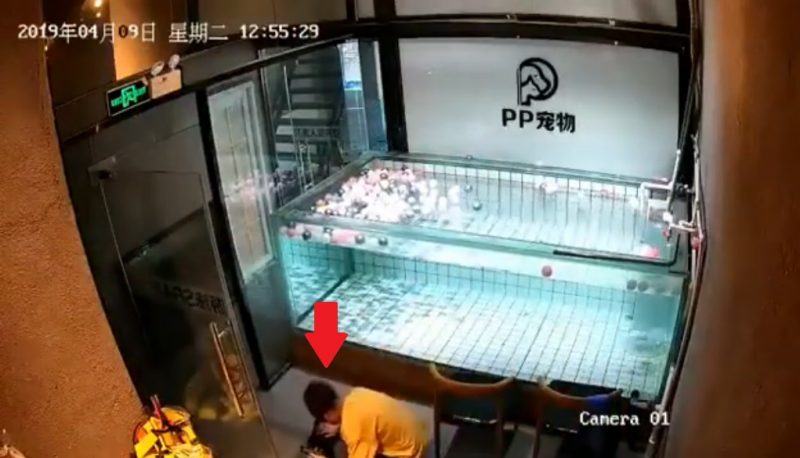 The owner — who started panicking only after the dog's retrieval — has claimed 15,000 yuan ($2,236) in compensation, according to Pear Video.
Hours after the incident, the bulldog was finally laid to rest.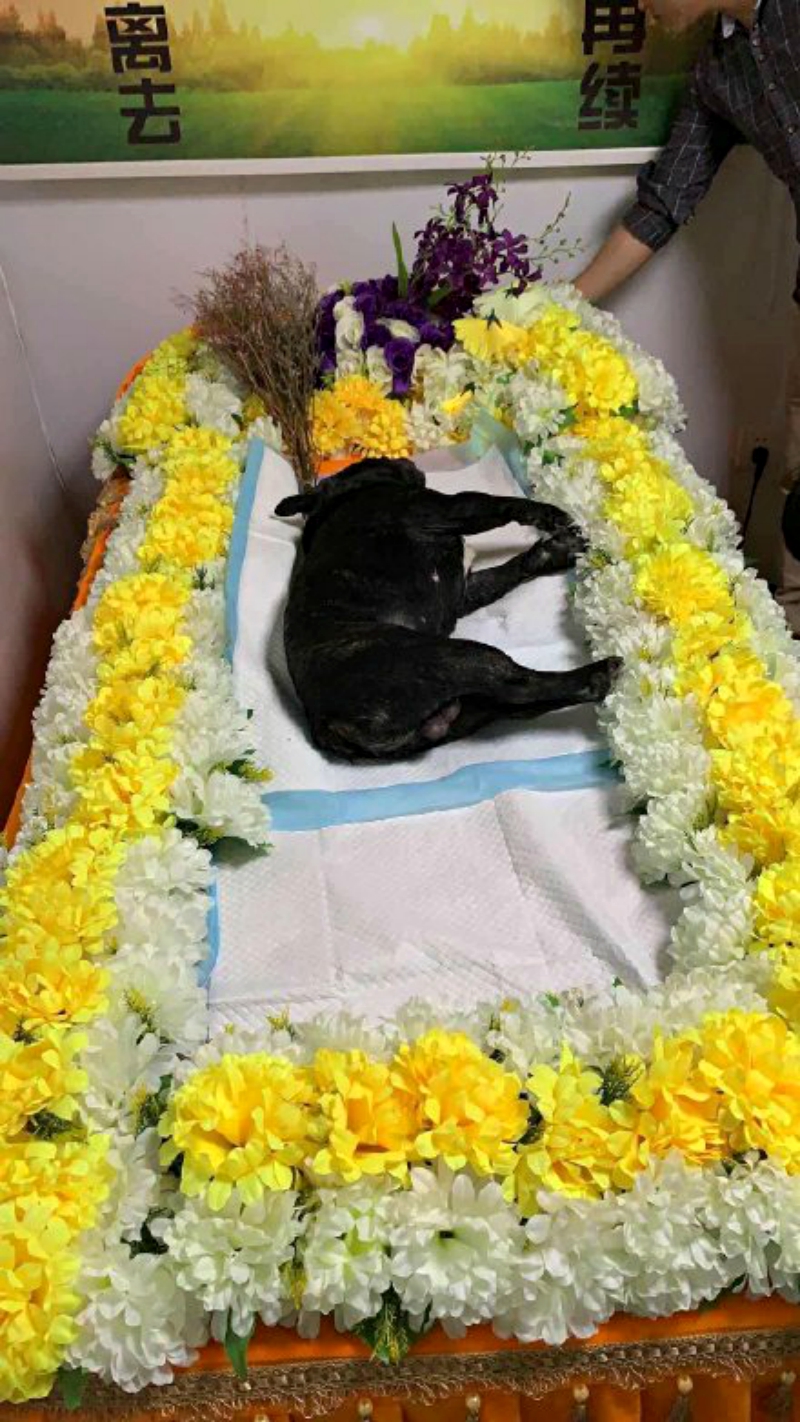 The story has triggered a massive backlash on Weibo, with users slamming both parties for the animal's fate.
"This owner has a free pass to hell."
"The dog will never understand why his owner wanted to kill him."
"I want to kick these two people into one and put them in a coffin that would cover them tightly."
"This is the kind of news that makes you think just how possible a person with such low IQ live for so long."
"The owner has a large brain crust, while the worker is extremely unprofessional. Two big humans just watching a dog drown to death."