An orangutan at an animal park in Thailand has gone viral online for the mischievous way he gr‌ope‌d a female zoo worker's b‌re‌as‌t.
The playful primate, named "Ning Ning," was recently captured on film sporting a wide grin as he grabbed the left b‌re‌ast of 26-year-old Sunan, a worker at Safari World Park in Bangkok. 
In the footage that has been widely shared on local social media, Sunan is shown posing innocently with the great ape when it initiated the naughty act, the New York Post reports.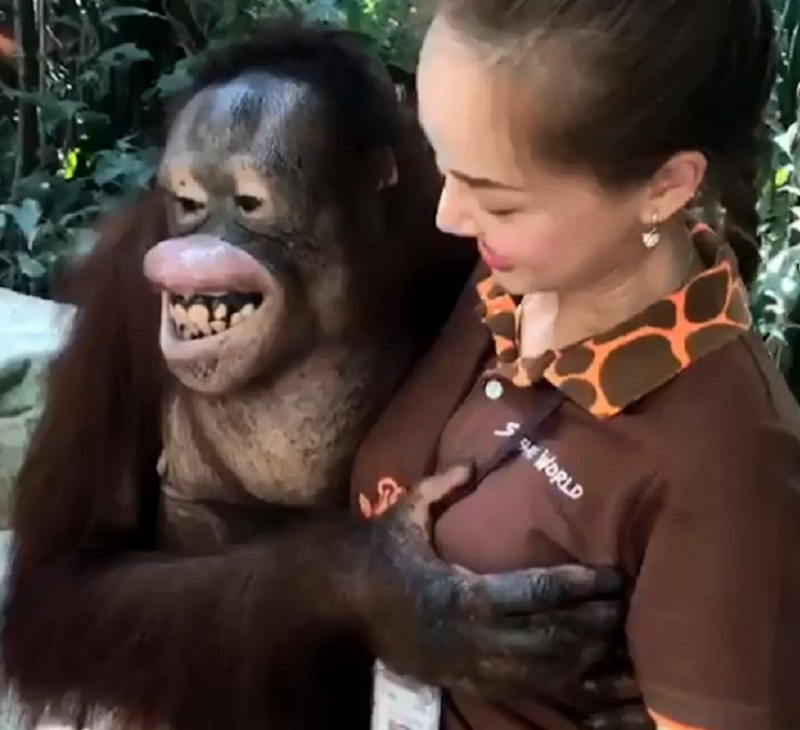 With its left arm around the worker's waist, Ning Ning used its right hand to give her br‌e‌a‌st a couple of squeezes in front of mesmerized tourists.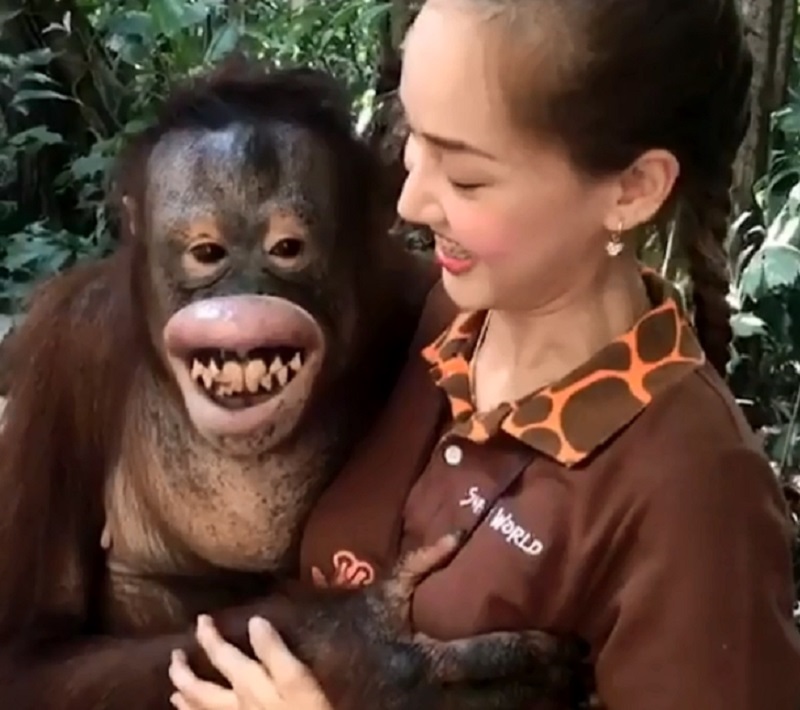 Ning Ning was all smiles while Sunan was giggling during the entire episode. One onlooker can be heard in the background saying, "he's massaging it, he's massaging it."
"Ning Nong is very cute," Khun Fah, the employee who recorded the clip, was quoted as saying. "I think he knew what he was doing so that he could make people laugh. We told him off after and said don't do it again."
Image via YouTube/New York Post