E-commerce company Orange Juice The Brand (OJTB) has accused Hong Kong-based Casetify of copying their designs for their PASSPORT SERIES mobile phone cases in 2019 and again in a recent viral TikTok video.
Casetify and their design partner in their collaboration series, Pangram Pangram, have since strongly refuted the claims that it copied the designs.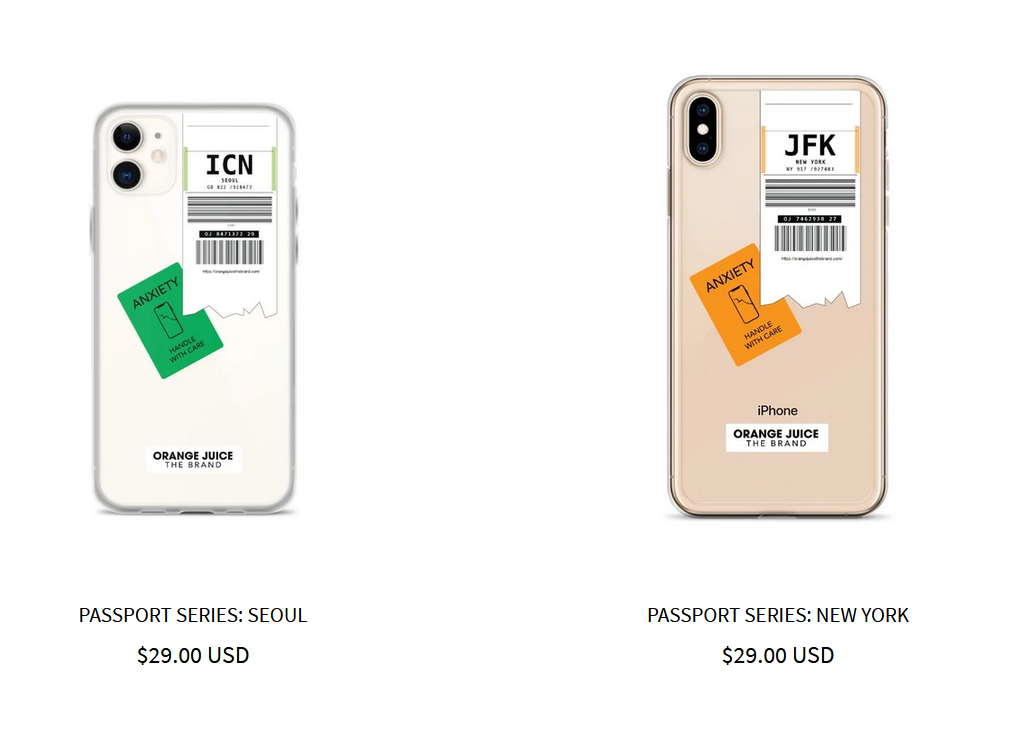 OJTB's PASSPORT SERIES series was the brainchild of co-founder Molly Jiang, who in January 2020 shared how she came up with the design on Medium. The designs were supposed to be a means of proudly displaying your favorite city with your phone. The Medium post was removed in April 2020.

"Around May of last year [May 2019], I started conceptualizing the idea of creating phone cases that centralized representation and wanted people to showcase the pride you have for your city," Jiang wrote. "I was inspired by travel and passport stamps/luggage tags, so I thought why not put it on a case and show the world."
In her post, she alleged that the novel idea was replicated by a larger company, Casetify, two months later. 
"Being naive I never considered the possibility of an idea being copied or stolen," she noted. "So we then released our PASSPORT SERIES on June 18th of last year [June 2019]. Being excited of my designs I then posted it on my personal story the same day."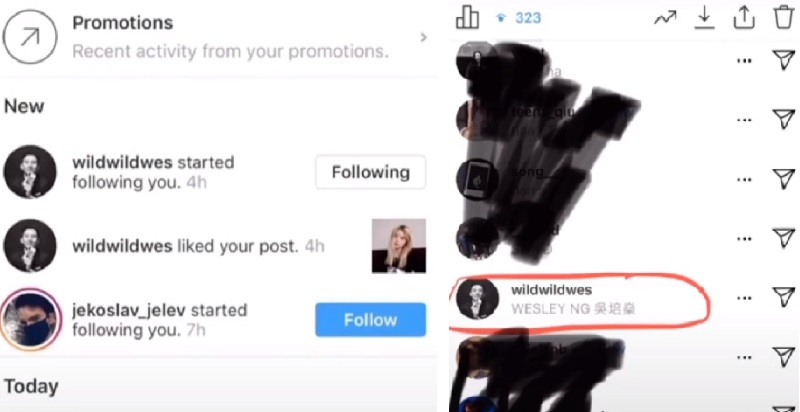 Jiang wrote that she started OJTB in 2017, after graduating high school, with her partner. In April 2019, she looked into Casetify to learn more about its founder Wesley Ng. She then followed him on Instagram, liked a few photos, and a couple hours later, he followed her back and did the same.
"Like anyone I freaked out, seeing someone you idolized recognize you, felt like a big deal in the moment," she wrote. "I then decided to DM him and asked to speak to him and had a few questions. He responded and we agreed to a phone call, tried to schedule a time but eventually he just stopped responding to me. Though throughout the later days/weeks he avidly watched my stories and such."
When Jiang shared her passport cases on her Story, she noticed that Ng had viewed it.
"The only thought I had was 'Hey!, this guy is still watching my stuff, I guess my life is not that lame after all,' thinking nothing bad of anything."
Two months later, Casetify released their Pangram Pangram x Casetify collection on August 22, 2019.  When she saw that a design called the "Pangram Custom" had noticeable similarities to their initial designs, the suspicion that the designs had been copied began to rise.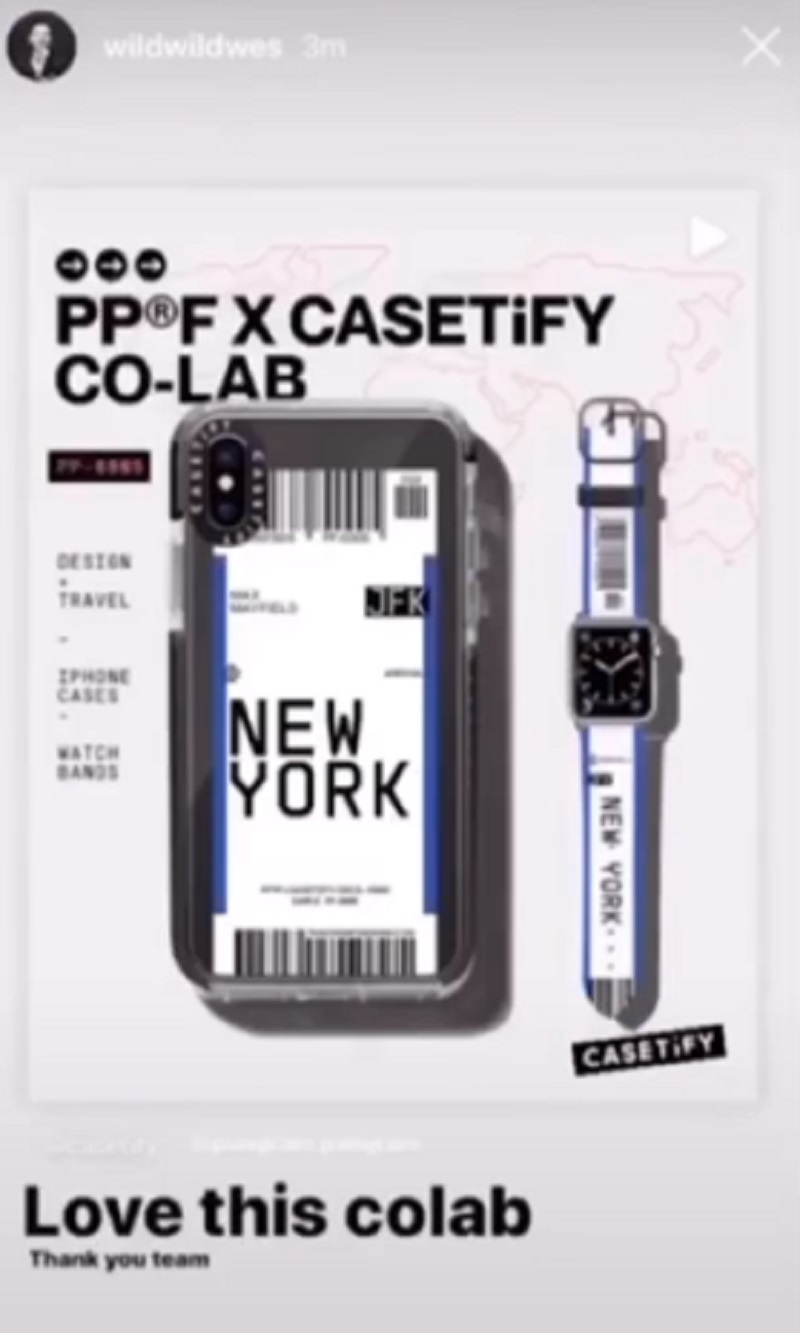 After consulting with her OJTB team, Jiang was convinced that the design similarity was more than just a coincidence.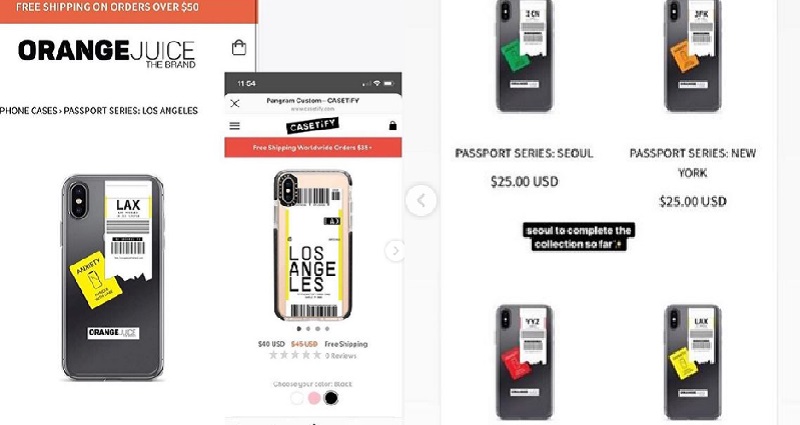 "It showcased various city locations with a Passport/luggage tag design in various similar colors in shade as well. One of the most peculiar was LA where he used the same color."
Sometime during the timeframe of the Casetify release and Jiang's Medium post, OTJB sent an email to get clarification but did not get a response. Soon after she posted about the incident, Wesley Ng allegedly unfollowed her on Instagram.
On April 11, Jiang posted about the situation on TikTok, which has been viewed over half a million times.
Casetify is a brand claiming to be the first and largest global platform for creativity and customization.
In a recent interview with High Snobiety, Ng shares that creativity and authenticity are among the pillars of his company.
"Customization, authenticity, creativity. Which is why you see a lot of art – it's very visual," Ng was quoted saying.
A Casetify spokesperson told NextShark on April 22 that, "The accusation is false. The designs were submitted by our brand partners (Pangram Pangram) on May 1 [2019], a month and a half before her collection was launched."
The company sent screenshots of when a designer at Pangram Pangram first emailed their pitch for the current design, their inspiration and details for the designs and the timeframe.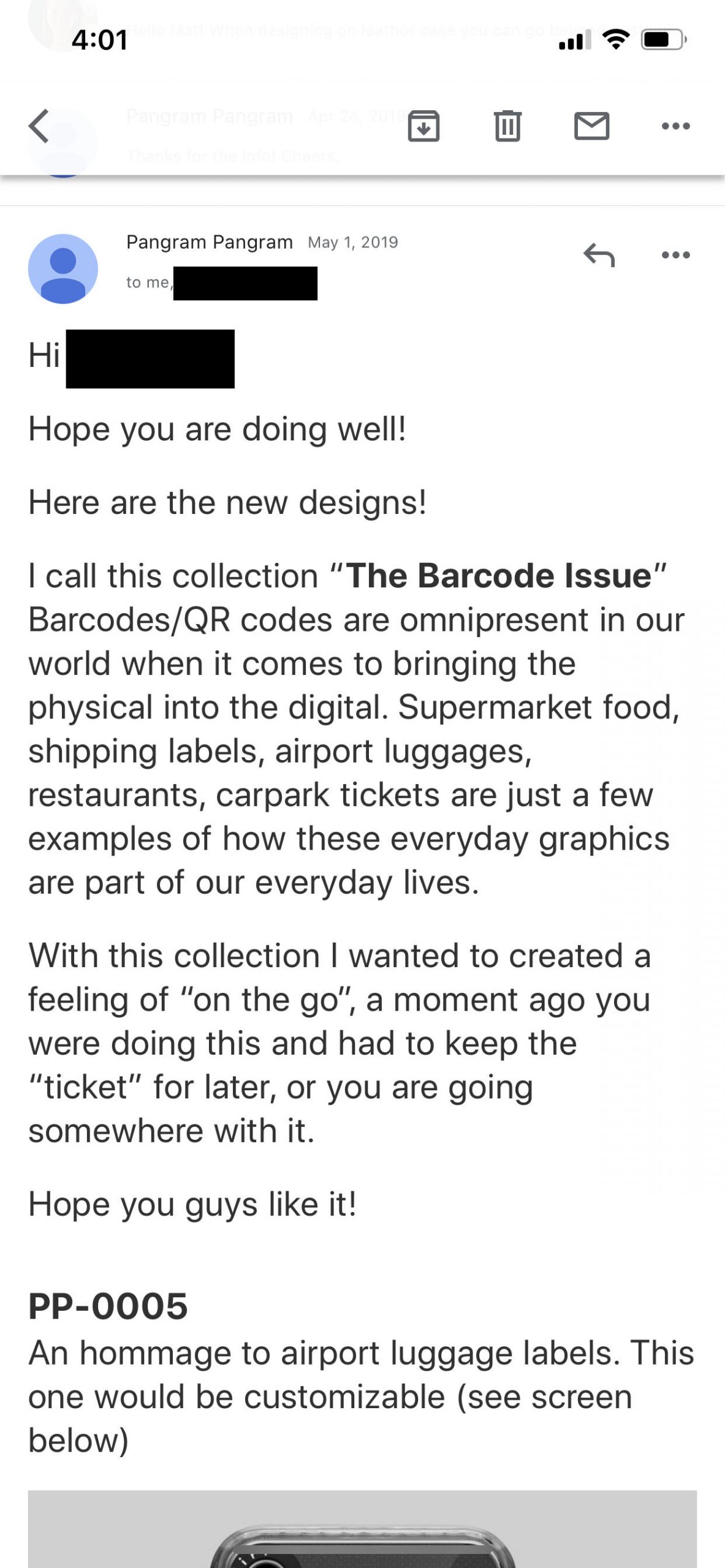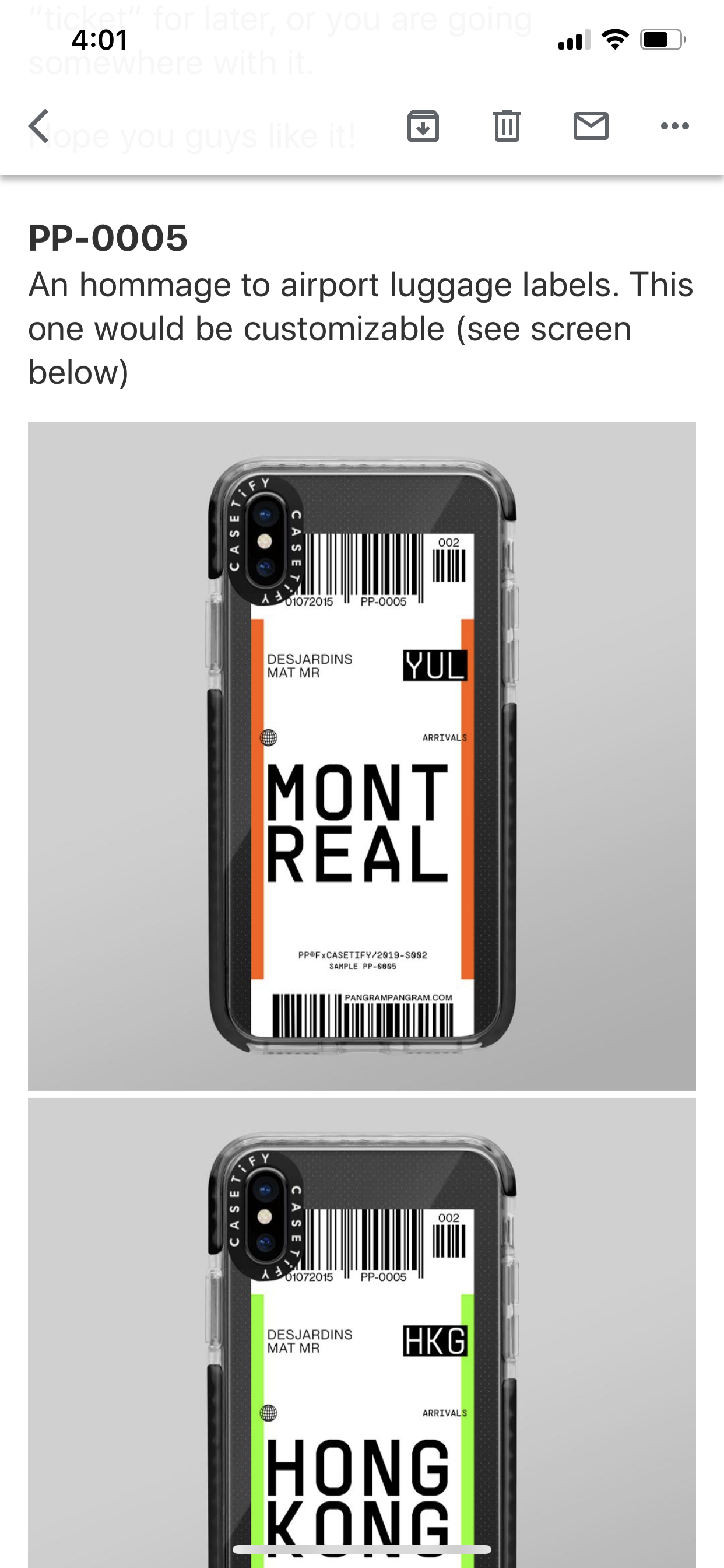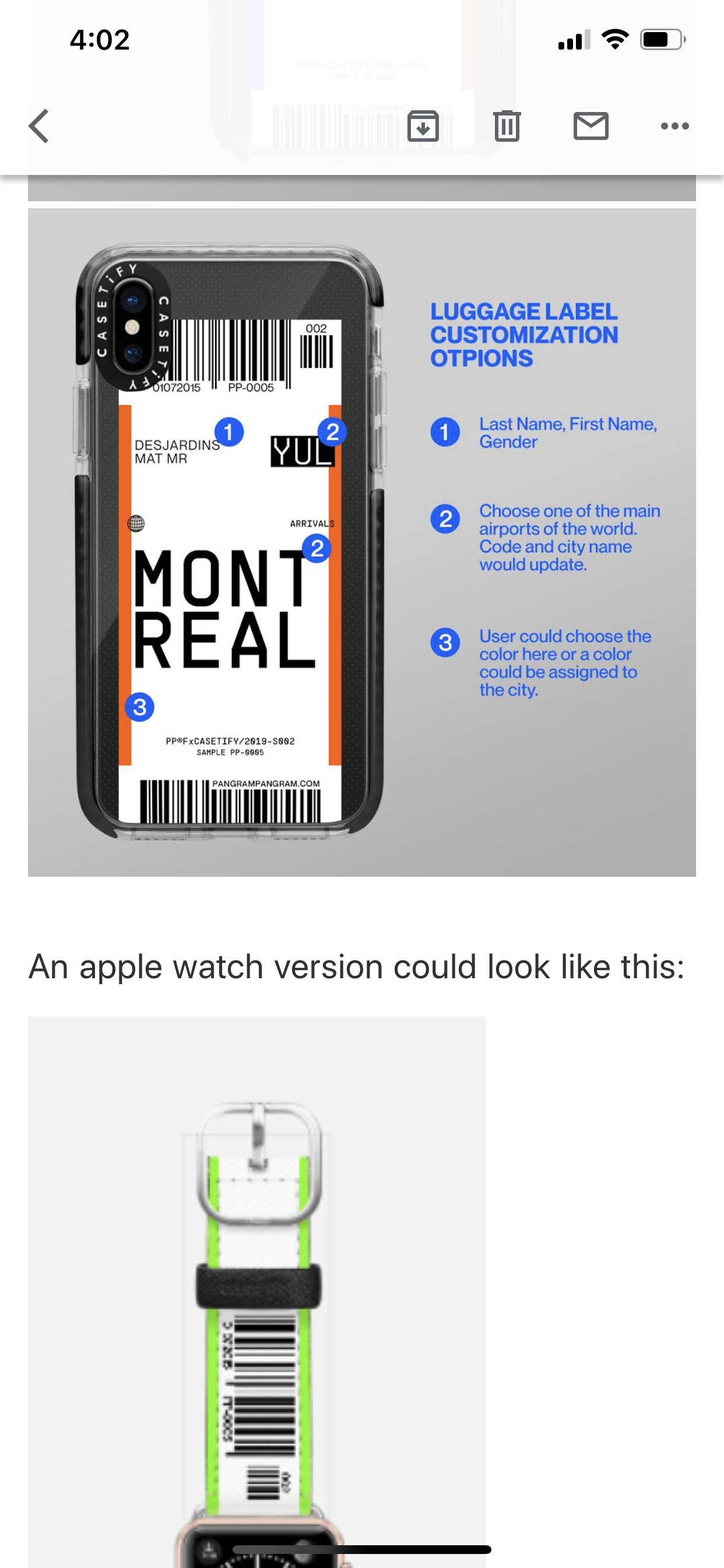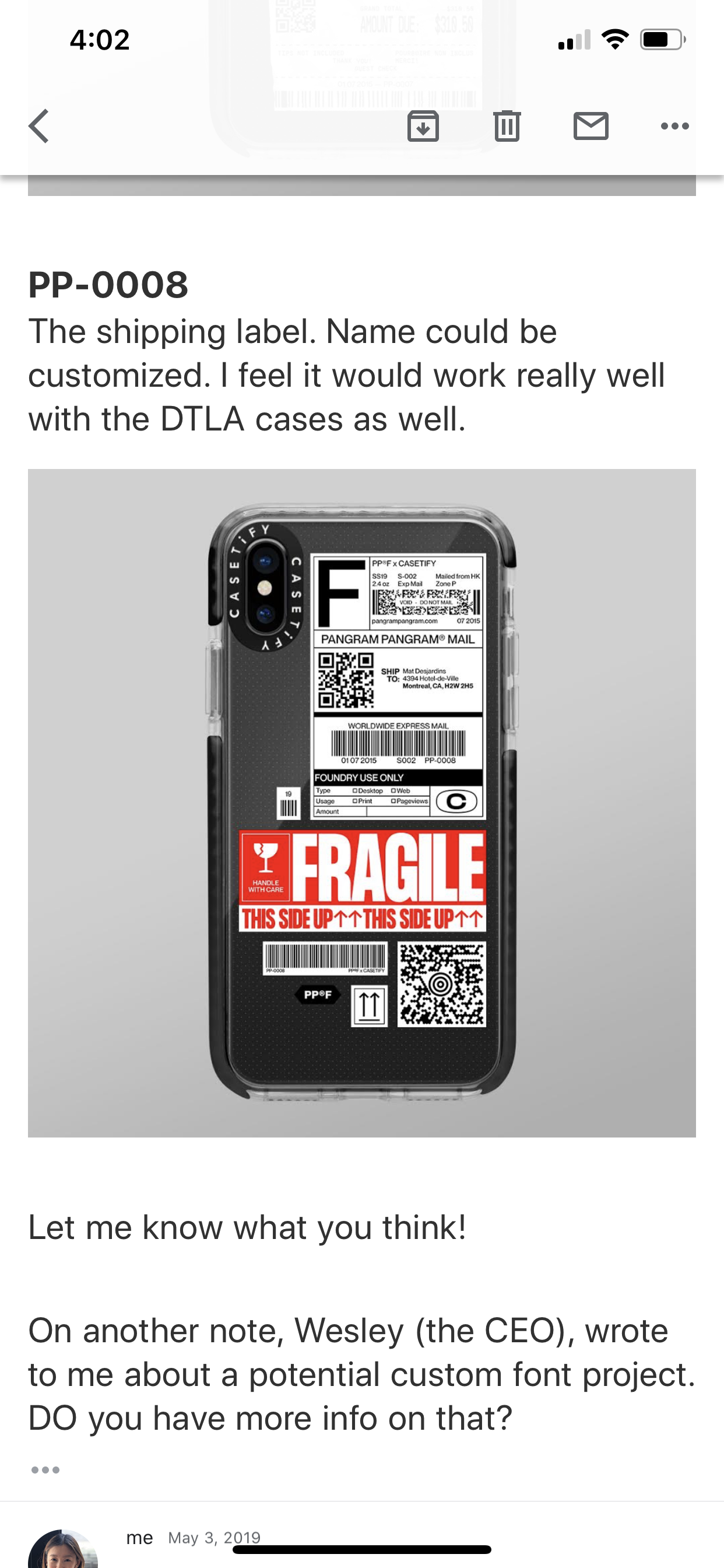 Mathieu Desjardin is the Montreal-based designer for Pangram Pangram who pitched the luggage tag design to Casetify on May 1, 2019.
In a statement to NextShark, Desjardin refuted the allegations made by Jiang, pointing out that the designs are not similar by any professional standards. Being a graphic designer and operating "a well known and established font foundry and creative studio," he noted that "a lot of people" have been copying his designs every day.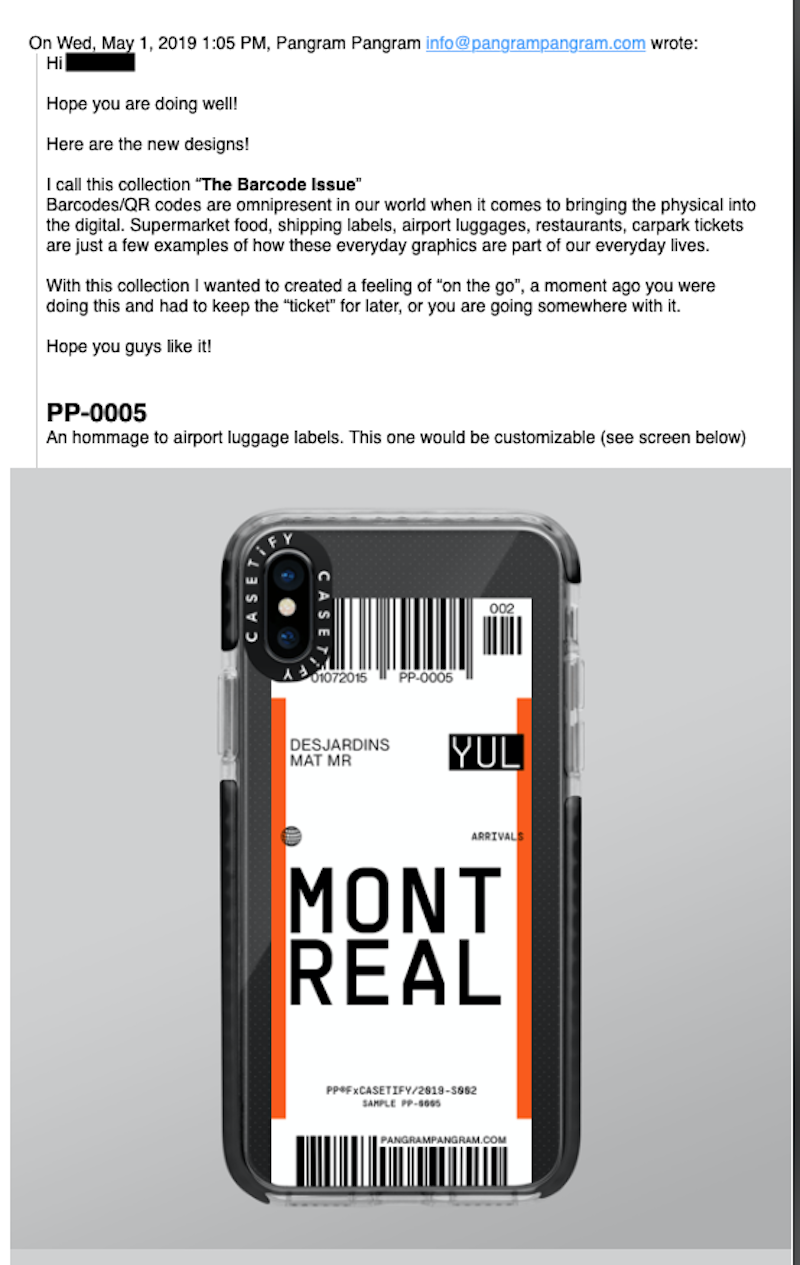 Desjardin included a separate statement, which was also shared with Casetify, that he plans on sending to OJTB. Read it in its entirety below:
Hi Ms. Jiang (Orange Juice Brand),
Hope everything is good on your side!
I was hoping to clarify something with you about the luggage tag case you designed and claim were copied by Casetify.
I am the designer who created the cases originally.
There are 4 important things I think you should note (and probably mention in your communications):
First, your design (as mine is) was obviously inspired by the original airport tags. Tags like these have been around for a while and it's clear and simple to see that these are the inspiration both for your designs and mine.
Second, I'm a professional graphic designer and have been for the past 15 years and I can tell you that the fact that there are barcodes and an airport code on a design (again inspired from the original luggage tickets) doesn't mean it was copied. As a designer yourself, you should know that, and most importantly, notice it. The only coincidence in all of this is that I used yellow for LAX as you did. I had 25+ cities to create and just a handful of bright colours to choose from so yellow for a sunny city like Los Angeles is not that far of a stretch.
Third, the other design except the original you are presenting in the story are copies of mine. There were dozens of companies who copied my designs and not just some part, the whole thing. The only Casetify design, my design, is the first one you show in your story.
And lastly, but most importantly, I've been showing these design during the design process to Casetify way before you posted yours. Here's a screenshot of an email dated May 1st, 2019. I also never spoke to the CEO of Casetify about this. There were original designs created by me inspired by the original airport luggage tickets you can see anytime you travel.
So, I would kindly ask you to remove your story and Medium post as they are 100% false and defamatory.
Thank you.
Jiang previously revealed that other designers in the past had accused Casetify of copying their designs. Tessa Forrest (@subliming.jpg), a fellow small business designer, was one such designer and revealed her experience with Casetify.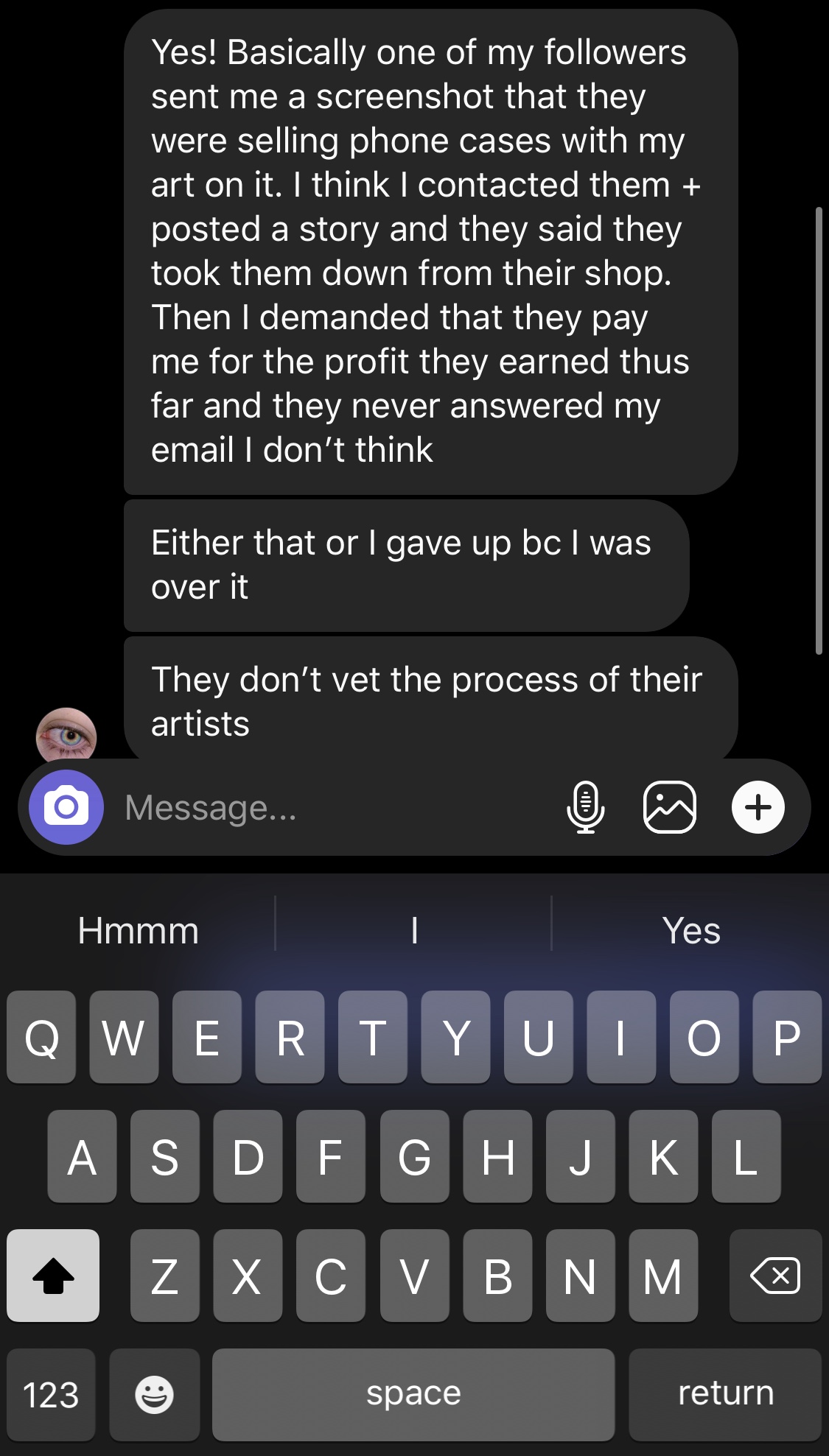 Jiang has since revealed she discussed the issue with a business lawyer but removed her Medium post in response to the most recent statements from Casetify and Desjardin.
Feature Image via Molly Jiang