In one of the latest incidents of discrimination related to coronavirus, a pair of teenage girls picked on a Korean woman in Ontario, Canada and blamed her for supposedly contributing to the pandemic. 
The scene, which was caught on video, occurred at Jane Station, part of the Line 2 Bloor–Danforth subway line of the Toronto subway system earlier this week.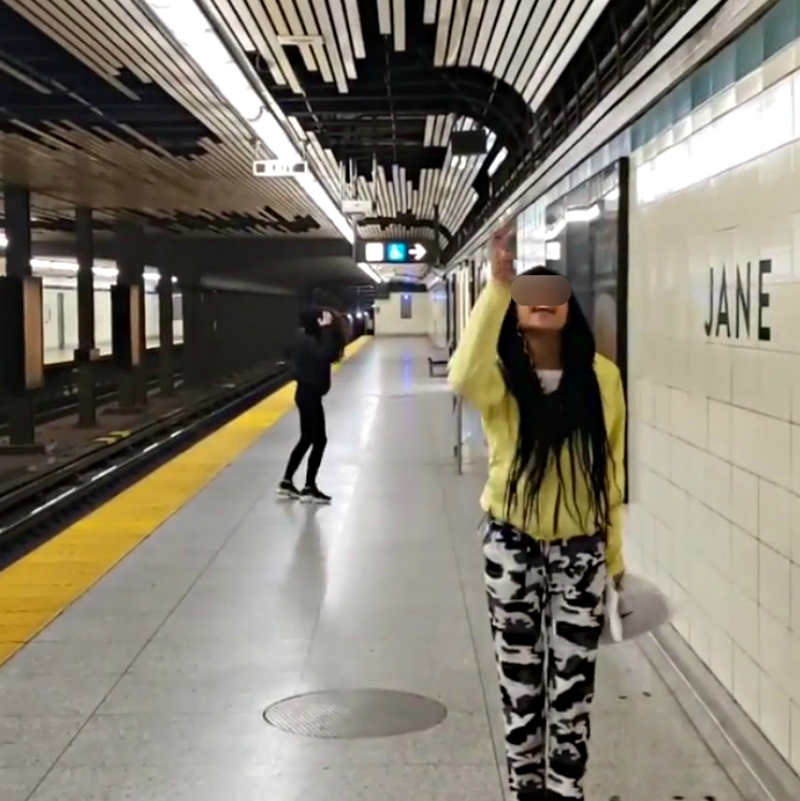 Jenny, who goes by the handle @imjennylol on Instagram, claimed that the girls began to annoy her as she was about to exit a bus. The pair continued to bug her as she made her way to the subway station where she began to film the video.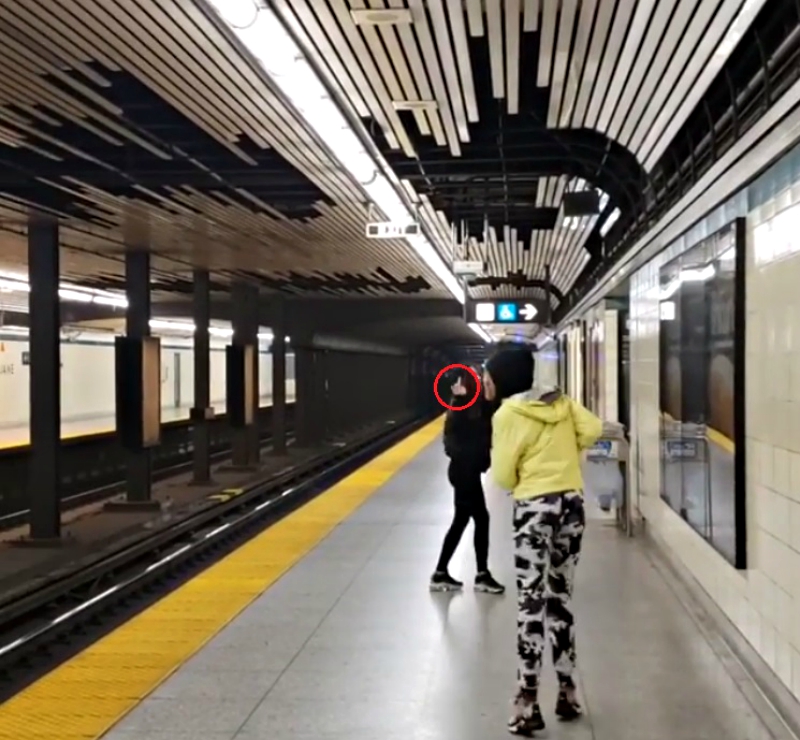 In the video, the girls can be seen yelling at the camera. One screams, "Hi, [unintelligible] corona!"
"I don't like Asian people, 'cause they eat bats!" the other yells. "You f***ing coronavirus b***h!"
Jenny claimed that she had given the girls two chances to apologize, and apparently, the girls never did.
"No mercy to this [sic] young girls. I already gave them two chances to apologize to me and reminded them that I am making a video of them," she wrote. "I knew that what [sic] was wrong and right when I was 10 at least."
She also informed them that she could report their actions to the police.
"I hope that you would learn something this time if you don't know about that yet. Also, I already told them that they are better not to [sic] otherwise I am going to report it to police. I feel that I should write something otherwise they will do same thing to their friends."
The video has received more than 24,000 views and many comments of people condemning the girls' actions.
"This is appalling," one commented. "So sorry you had to deal with such immature, disrespectful little turds. I hope this does go viral and they realize how ignorant and ridiculous they are."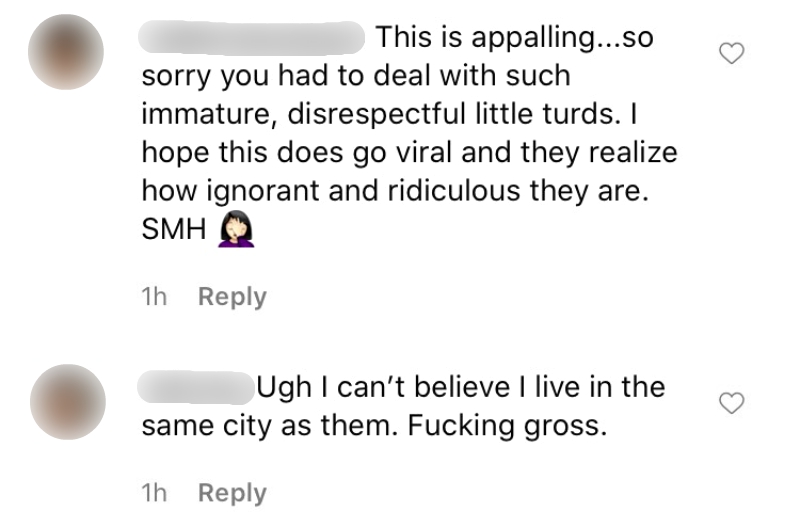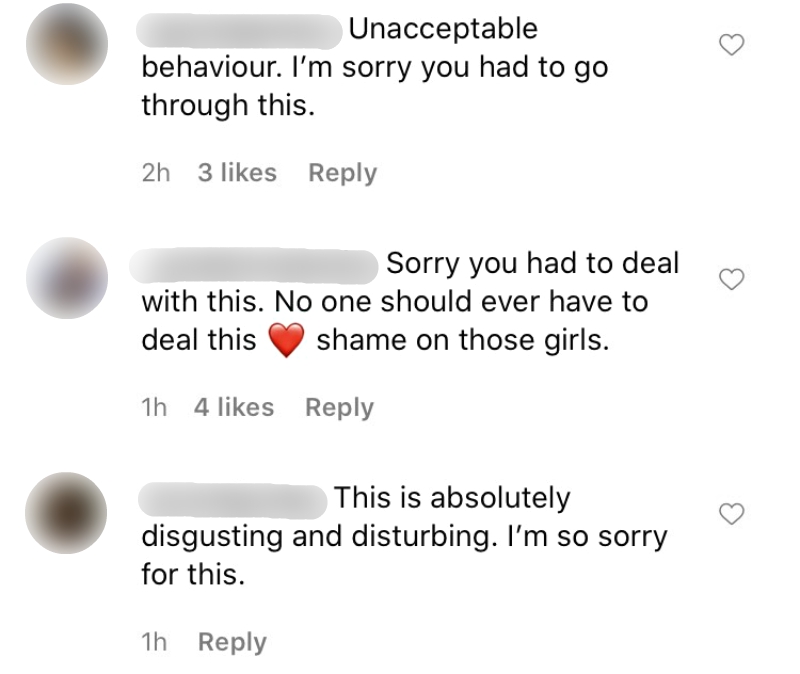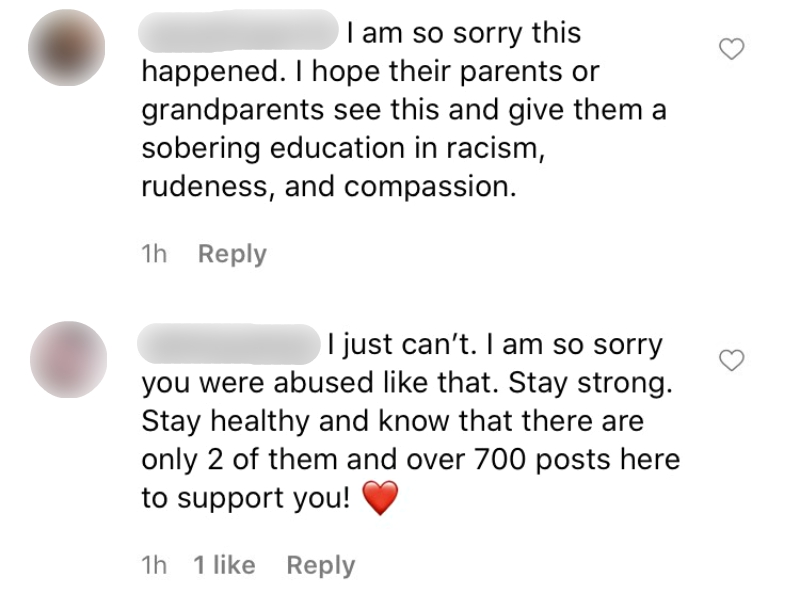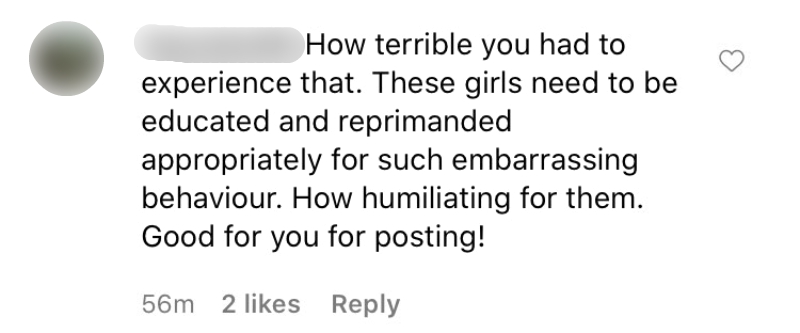 In an update, Jenny thanked the public for sharing the video and offering her messages of support. However, she noted that she might delete the video because the girls may be unable to handle the situation.
"The reason I uploaded the video is first, I wanted their apology. Second, I wanted no more people abused by them. Third, I wanted people to be aware of how terrible it is to be attacked based on race. Not only towards Asians during the COVID-19 outbreak but all other forms of racism.
"I felt depressed after that happened to me when I was on my way home but I am alright now. I am mature and I know that it is not necessary to bother myself with something so stupid and ignorant.
"I haven't gotten an apology from them yet but I am deleting it shortly because I know that the young girls can't handle the situation if it is too much. I believe that they will regret their mistake when they grow up."
Jenny's decision to delete the video drew mixed reactions. Some praised her for her kindness, but others urged her to keep it up in order to bring about real change.
"Don't ever delete the video. They do not deserve that opportunity until they realize how many doors will close on them for being racist. This is Canada, we don't need people like them. These girls are so gutter, I'll be sure to let them know when I see'em," one commented.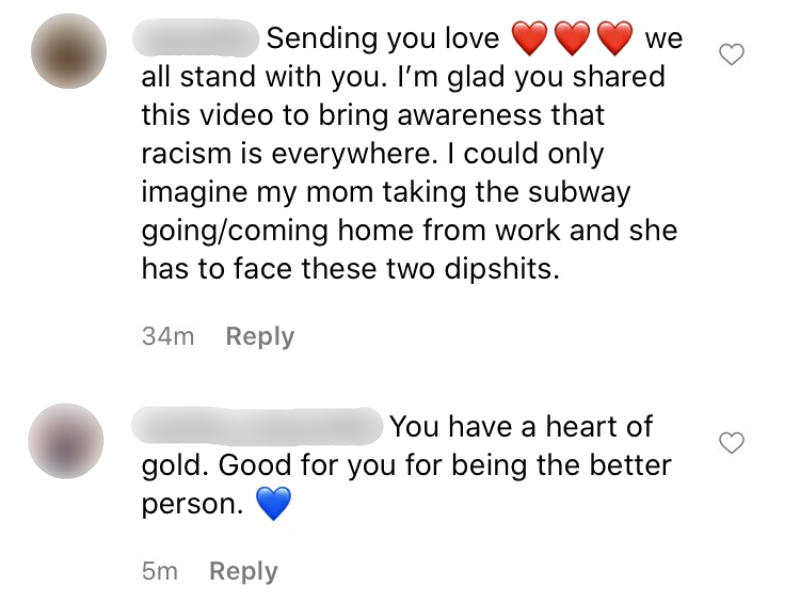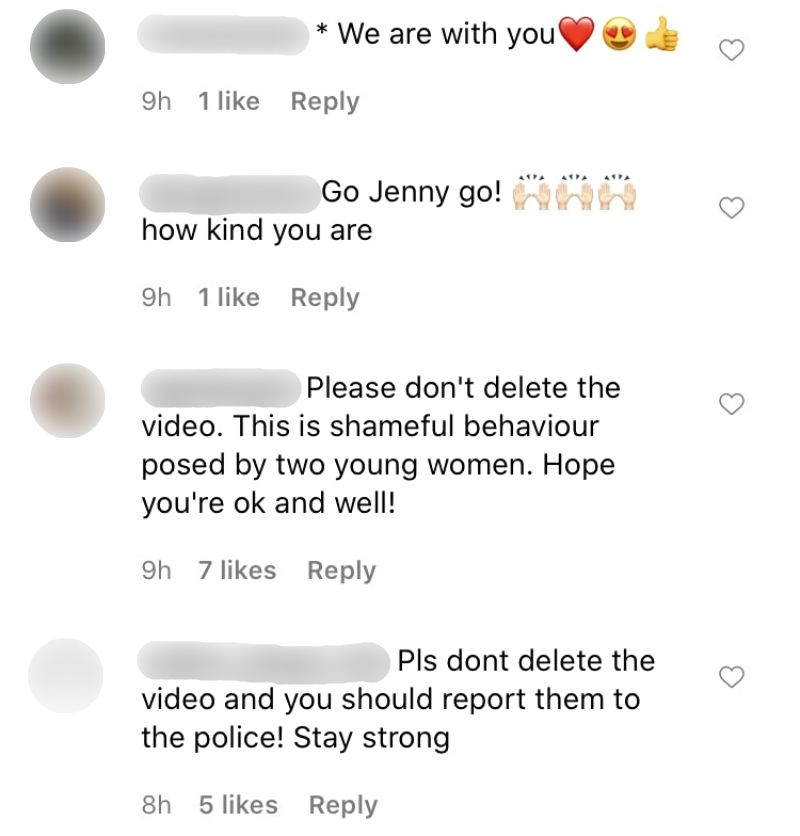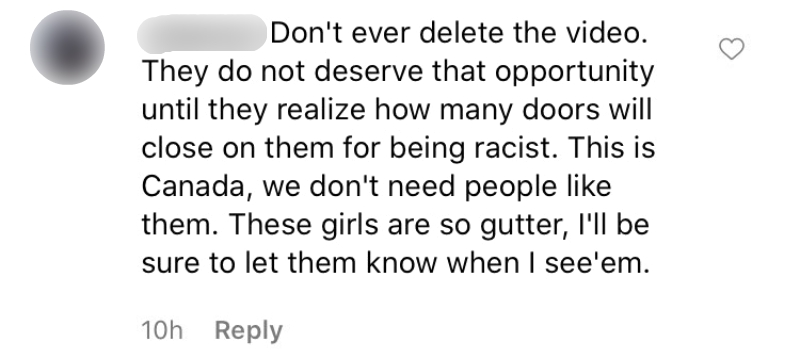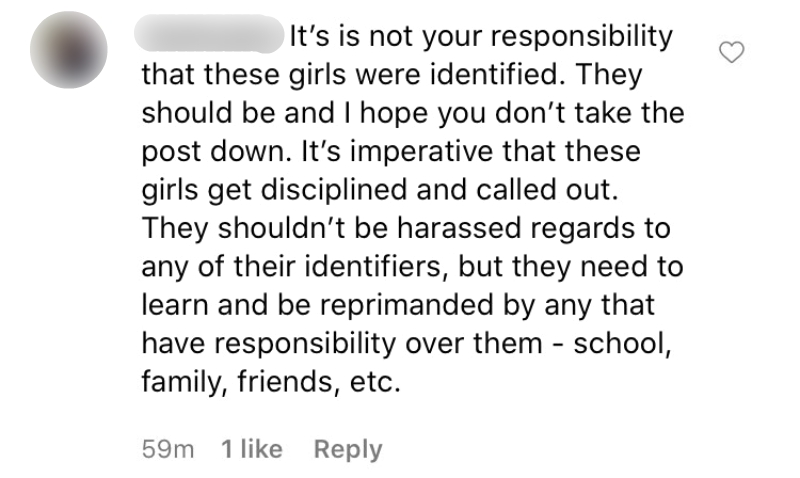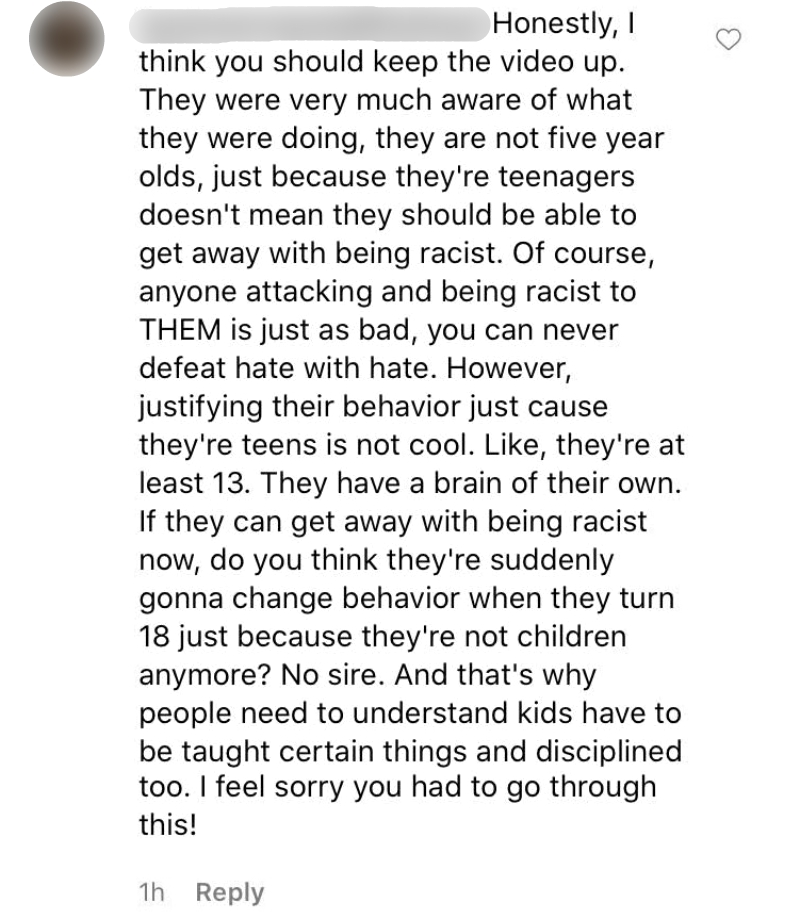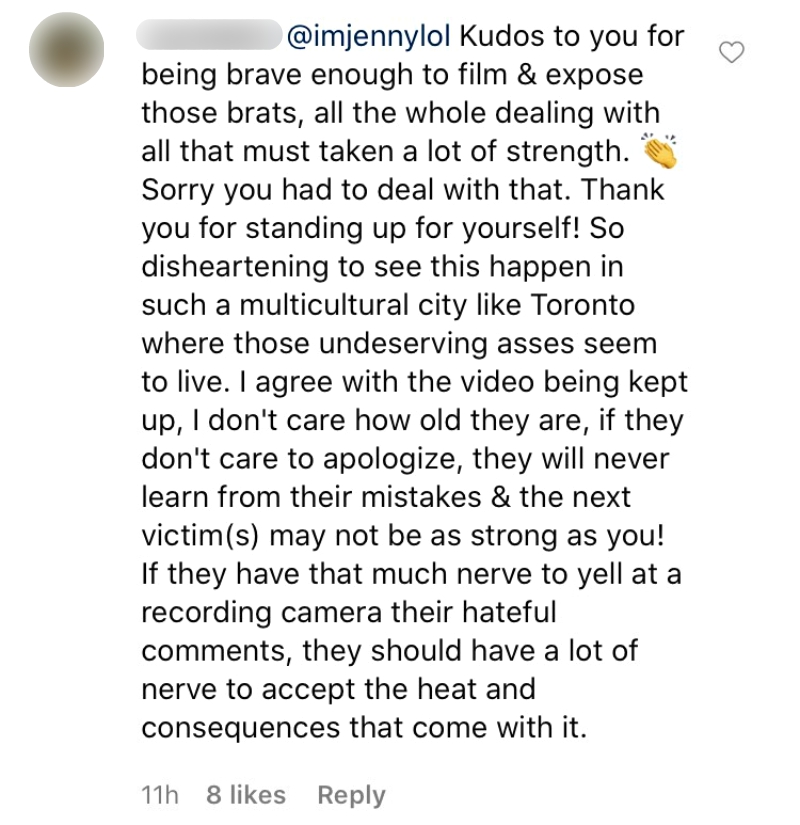 Feature Image Screenshots via @imjennylol