An electrical contracting company based in Omaha, Nebraska has reportedly blamed Asians and Asian Americans for its closure as a result of the COVID-19 outbreak.
JRG Electric, which is owned by a man named John Goepfert III, shared a photo of a sign hanging in front of a store that says, "Closed due to slanty eyed c*nts," according to AsAm News.
The owner of the company posted a public apology and clarified that he is not a racist.
"I would like to publicly apologize for a post I shared. It was a post that was derogatory toward Asians and was extremely poor judgment and taste," Goepfert said. "I am not racist. I believe that people should be judged by their character and my character will be tarnished because I shared a picture from the internet. I want to apologize to everyone I offended and everyone that was involved."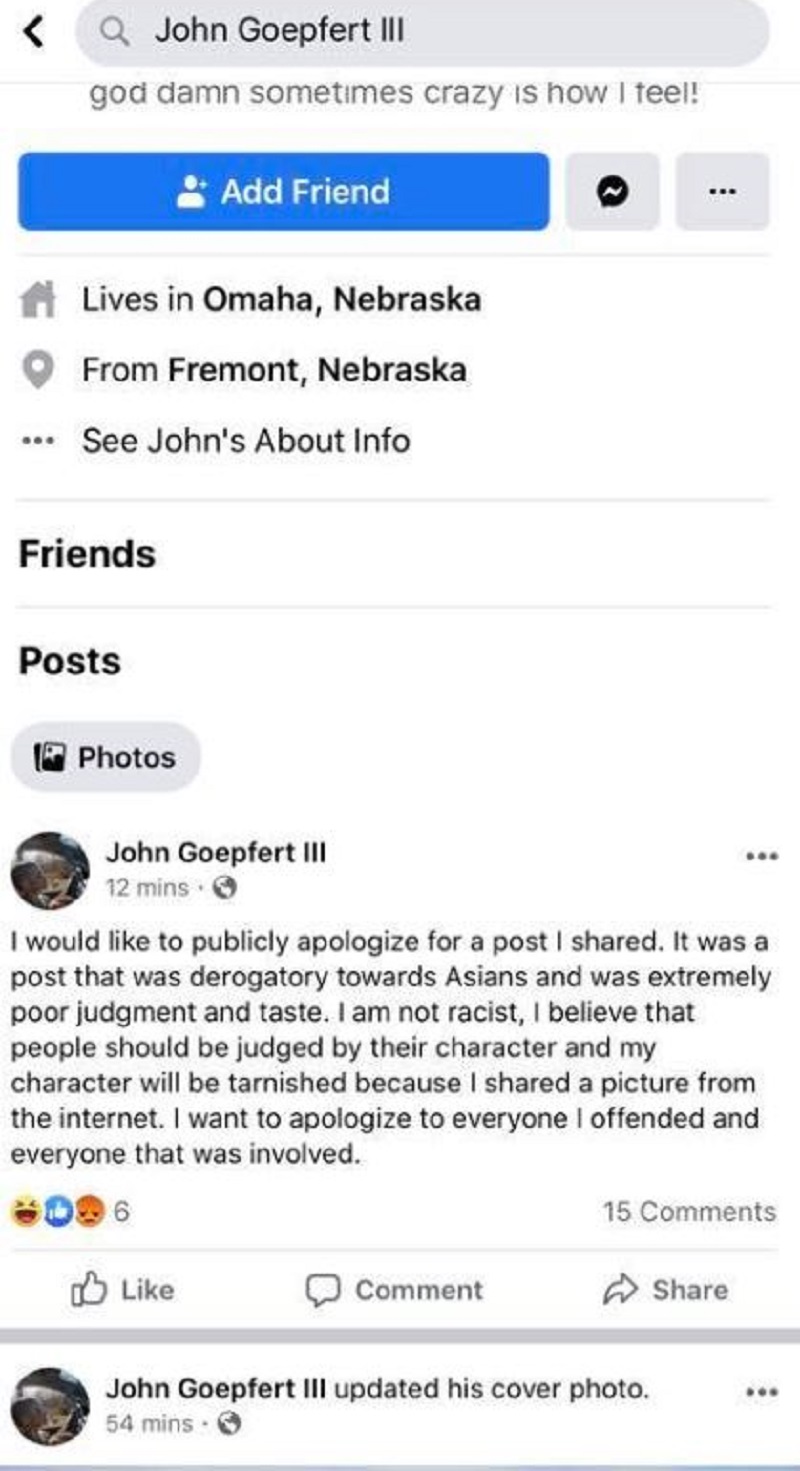 It is unclear if the sign was hanging at his store. But people from the community did not accept Goepfert's apologies and suggested they should also give his business negative reviews at its listing with the Better Business Bureau.
NextShark has reached out to Better Business Bureau.
Feature Image via Mia Nguyen