The United Nations has released video footage of a North Korean defector fleeing the country, his fellow soldiers shooting him in hot pursuit.
The video, which is broken up into five sections, begins at 3:11 p.m. local time on November 13 with the defector driving a military vehicle towards the Military Demarcation Line (MDL), which separates the two Koreas.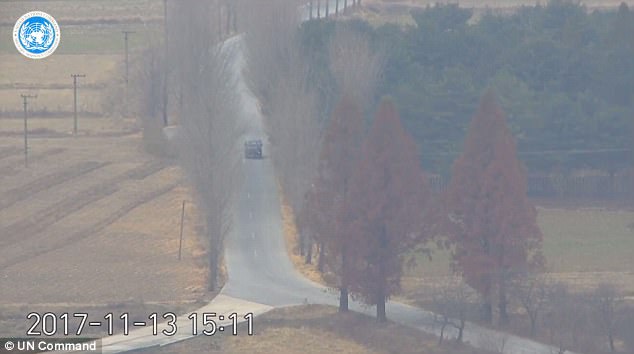 Upon reaching the "Bridge of No Return", which crosses the MDL, the soldier, who has only been identified by his last name, Oh, drove faster towards the border.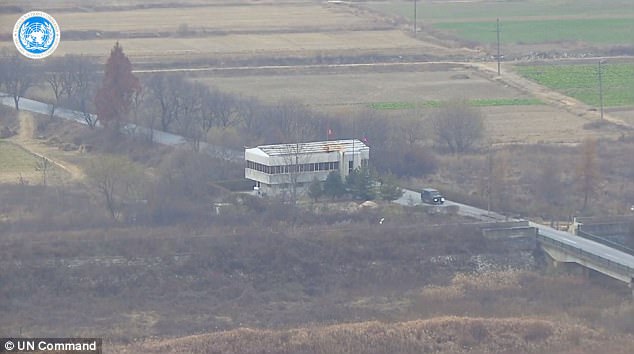 At 3:14 p.m., soldiers in the Korean People's Army (KPA) realized that their countryman was trying to escape and attempted to give chase.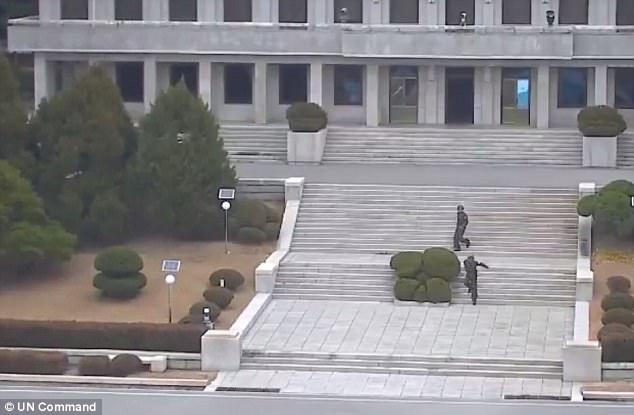 The next segment of the video shows the car stuck in a ditch, Oh continuing his escape on foot. At this point, several KPA soldiers have caught up with him and proceed to open fire.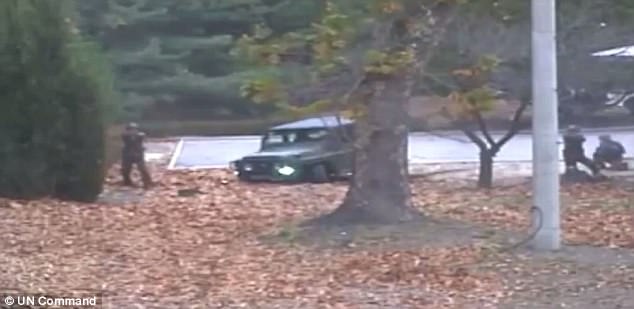 According to Daily Mail, more than 40 bullets were fired at Oh, who was ultimately shot five times. While firing their weapons, one KPA soldier accidentally crossed the MDL before realizing his misstep and turning back.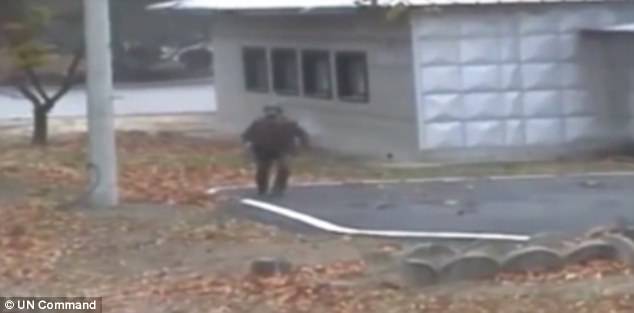 Oh eventually collapsed 150 feet south of the MDL into a pile of leaves.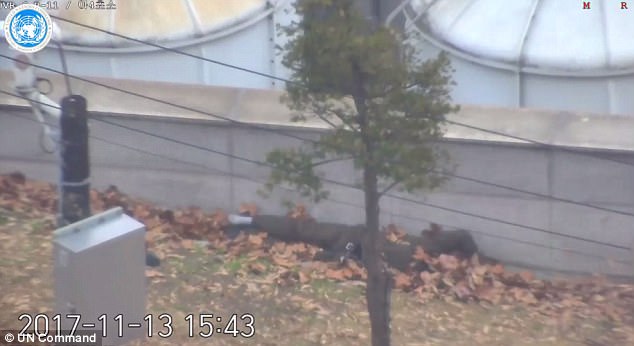 The KPA soldiers regrouped to discuss what just occurred; it is unknown if they realized at this moment if they knew they had violated a 1953 armistice agreement by trespassing and shooting into South Korea.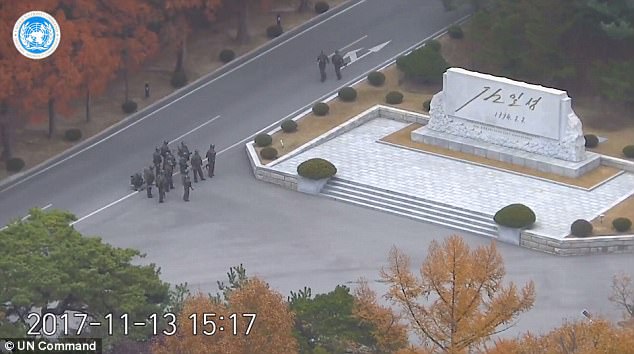 Later, three South Korean troops crawled to Oh and dragged him to safety.

Oh has since undergone multiple operations to stabilize him; physicians were stunned to find that, in addition to his multiple gunshot wounds, he also suffers from Hepatitis B, tuberculosis, and was even host to parasitic worms — some as long as 11 inches — in his intestines.
Head surgeon, surgeon Lee Cook-jong, said his condition was "not surprising at all considering the north's hygiene and parasite problems."
Oh is expected to make a full recovery and is reportedly enjoying American media, such as "The Transporter" and "CSI", and Korean pop music sensation Girls' Generation.
Lee avoided answering questions about Oh's position in the KPA, but relayed to reporters that they had watched "The Transporter" together and that the movie reminded Oh of his own daring escape. Although his viewing capabilities is limited to channels with movies as to not overstimulate, Oh enjoys watching the American television series "CSI: Crime Scene Investigation". Lee also mentioned that Oh was a self-professed fan of the K-Pop group, Girl's Generation, having watched several versions of one of their songs.
Feature Image via YouTube / Guardian News