Filipino American Aaron Alambat wanted a memorable 12th birthday celebration, so he invited eight of his classmates to a "Stranger Things"-themed party at his home in Rancho Cucamonga, California.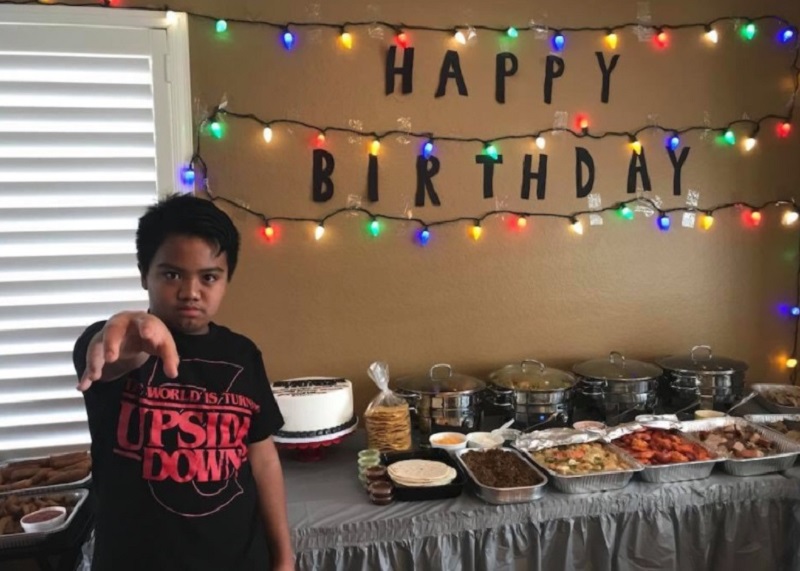 In addition to the delicious food served, his house was adorned with decorations referencing the popular sci-fi Netflix show.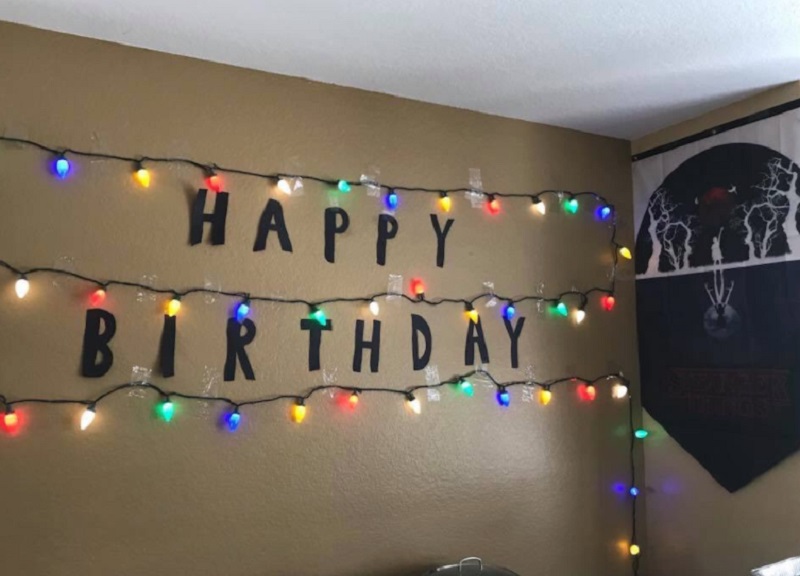 The family set up some Christmas lights, a beverage dispenser of Demogorgon blood and a special cake.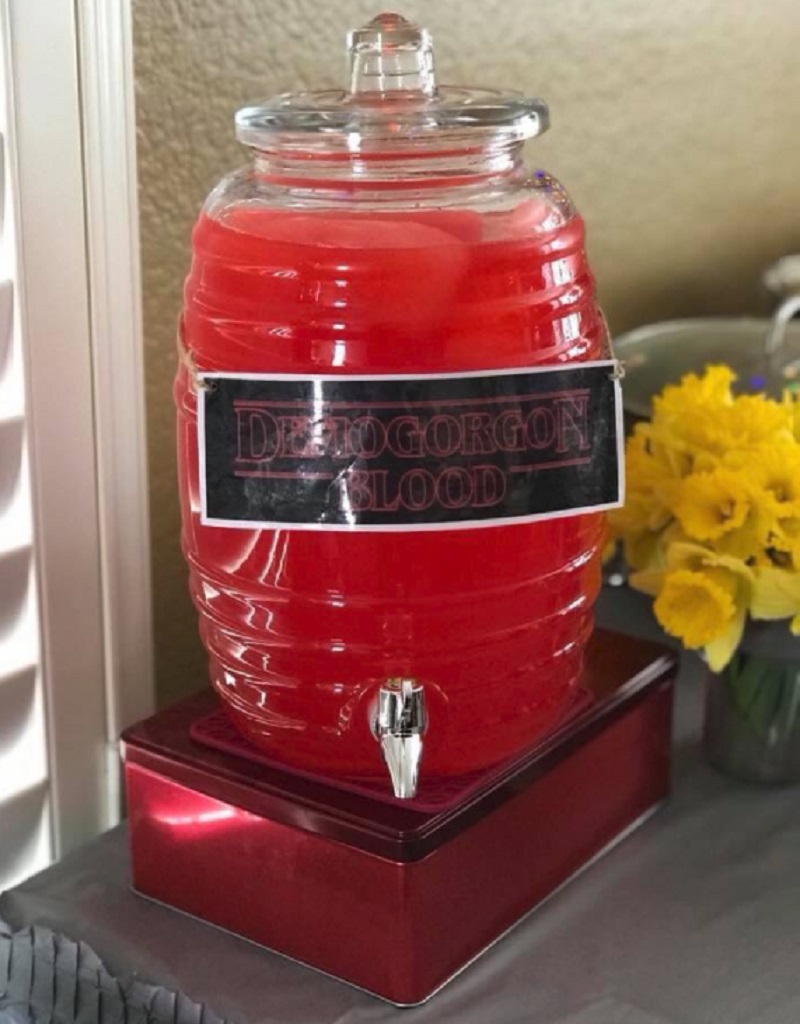 For some unknown reason, however, all of his invited friends chose not to show up.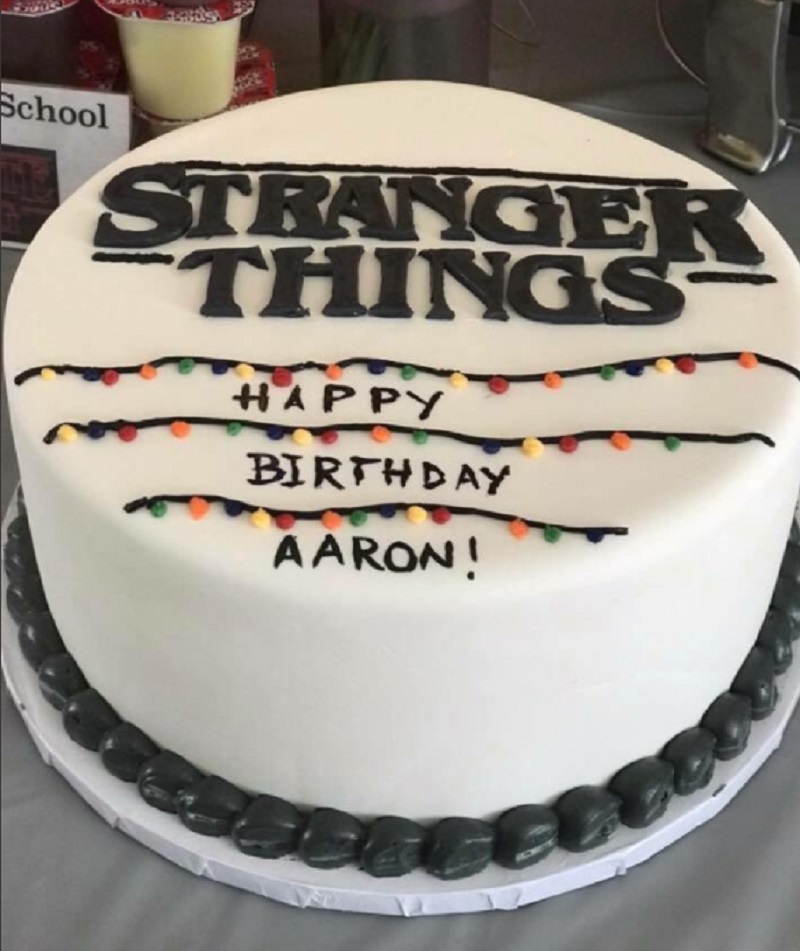 Understanding how such could be devastating for a young child, Aaron's sister Ayen took to Twitter to express her disappointment.
"My brother invited 8 of his classmates for his Stranger Things themed birthday party & none of their punk selves showed up," 16-year-old Ayen wrote.
my brother invited 8 of his classmates for his stranger things themed bday party & none of their punk selves showed up pic.twitter.com/Rw8wC5uNjo

— ayen (@ayenalambat) March 18, 2018
In an interview with Today, she said she wished the classmates told her brother sooner that they were not coming so he would not have waited for them outside.  
why was he so tense blowing the candles like that 😭😭😭 pic.twitter.com/enp4N0v2Ic

— ayen (@ayenalambat) March 18, 2018
Ayen's tweet immediately went viral, receiving over 60,000 retweets and almost 300,000 likes from netizens who also sent in their messages of support and encouragements.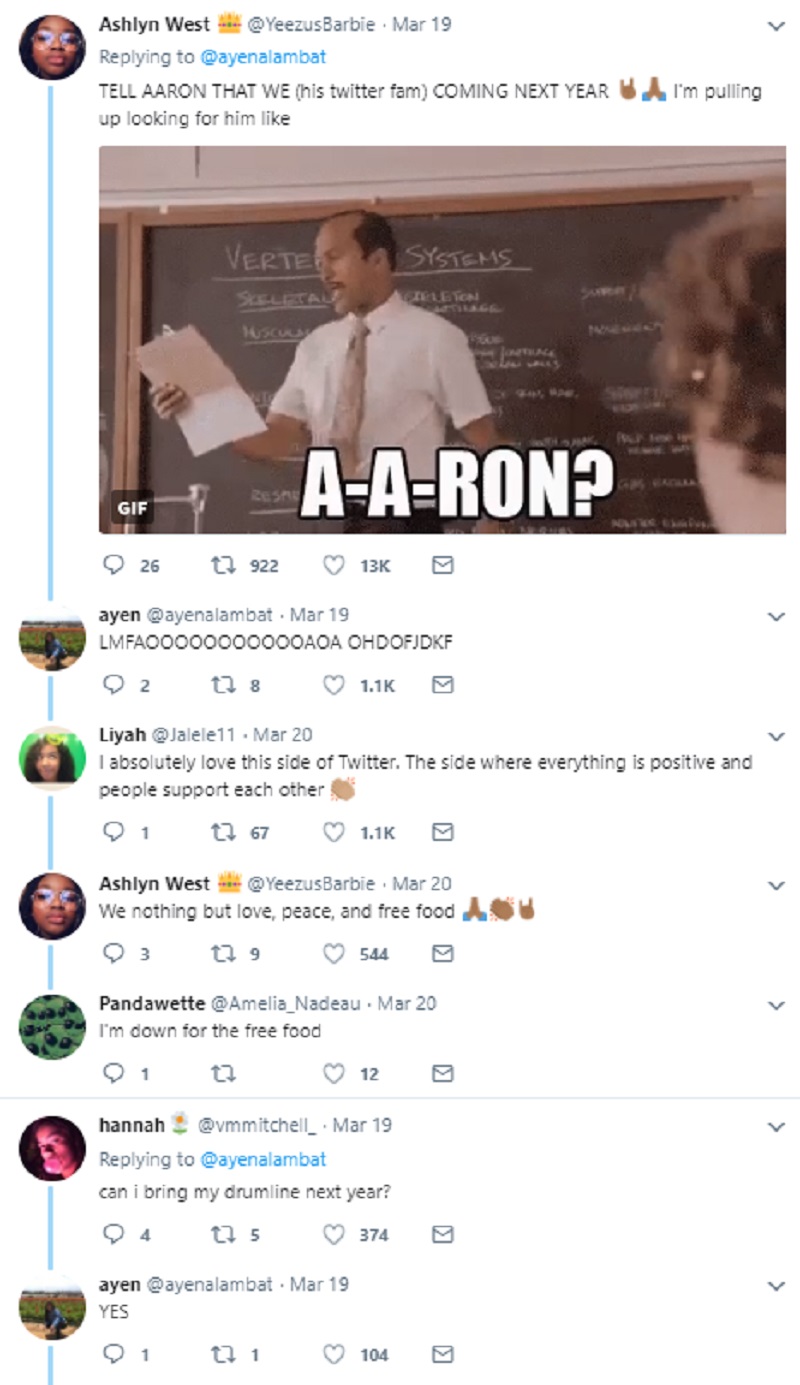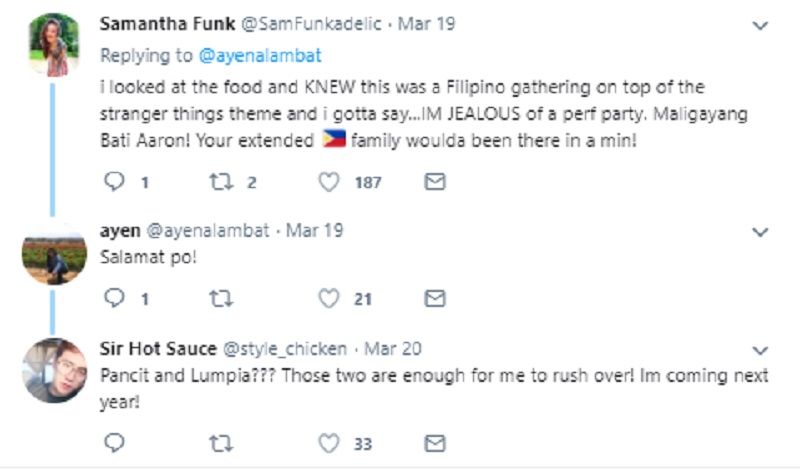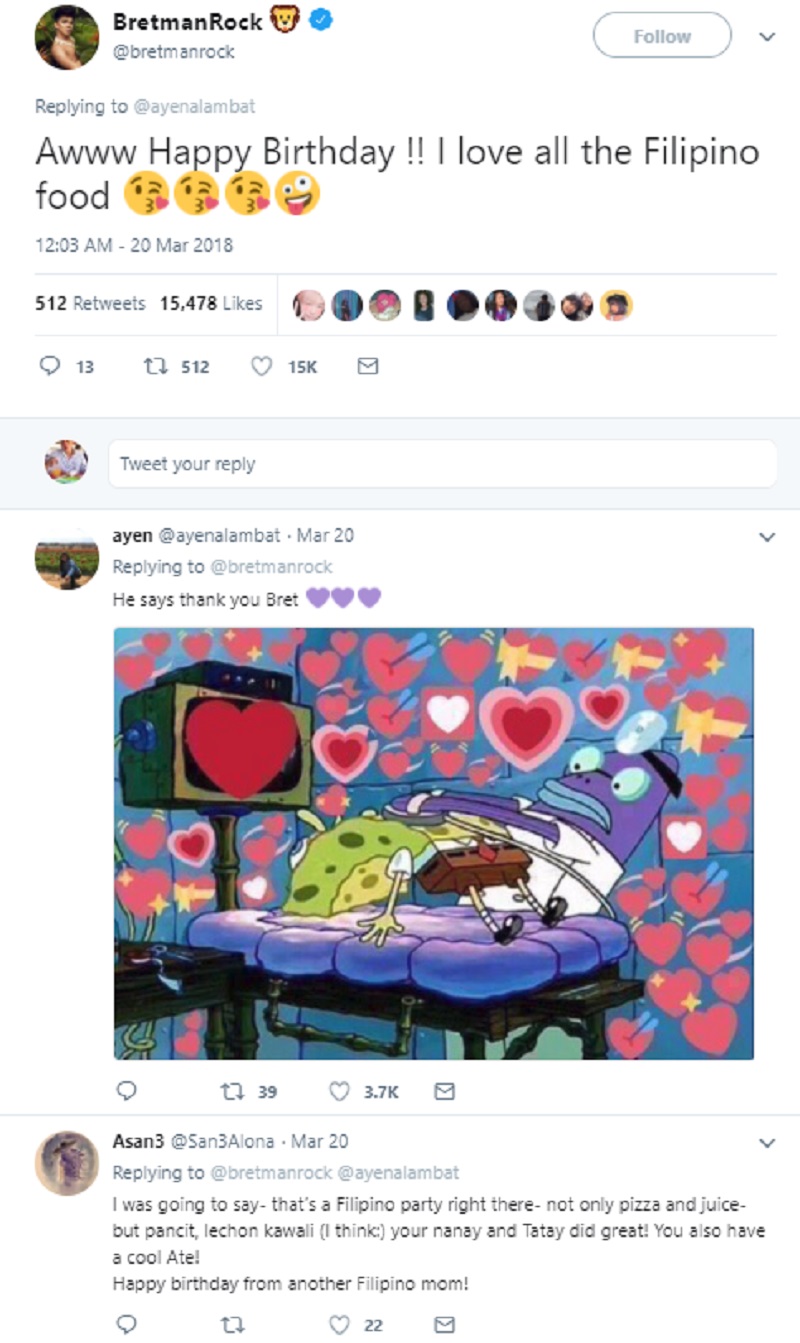 When the tweet reached "Stranger Things" star Millie Bobby Brown, she sweetly replied, "What!!!!  Oh Well, You can let them all know that everyone on behalf of Stranger things would've come! I think you're awesome and next year I would like an invite… Please?"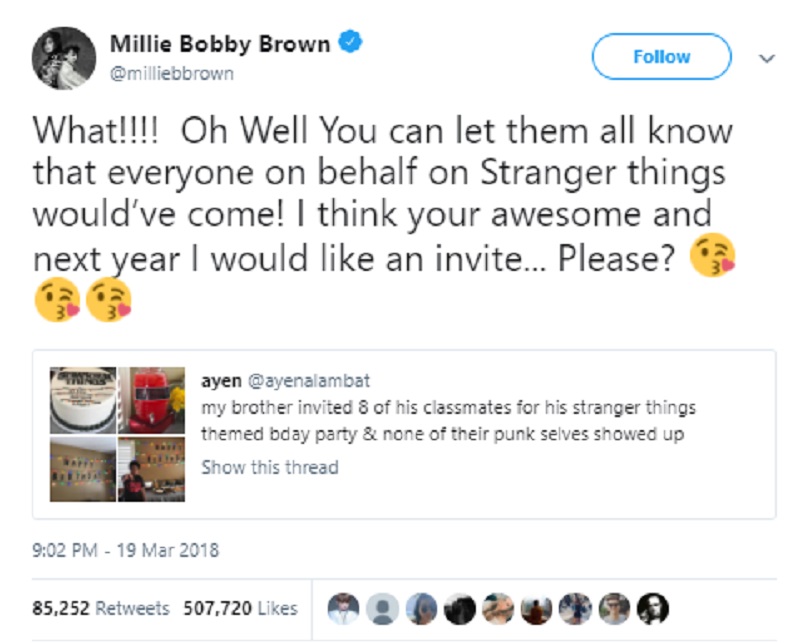 Ayen revealed that Aaron was so elated by Millie's tweet that he started jumping up and down.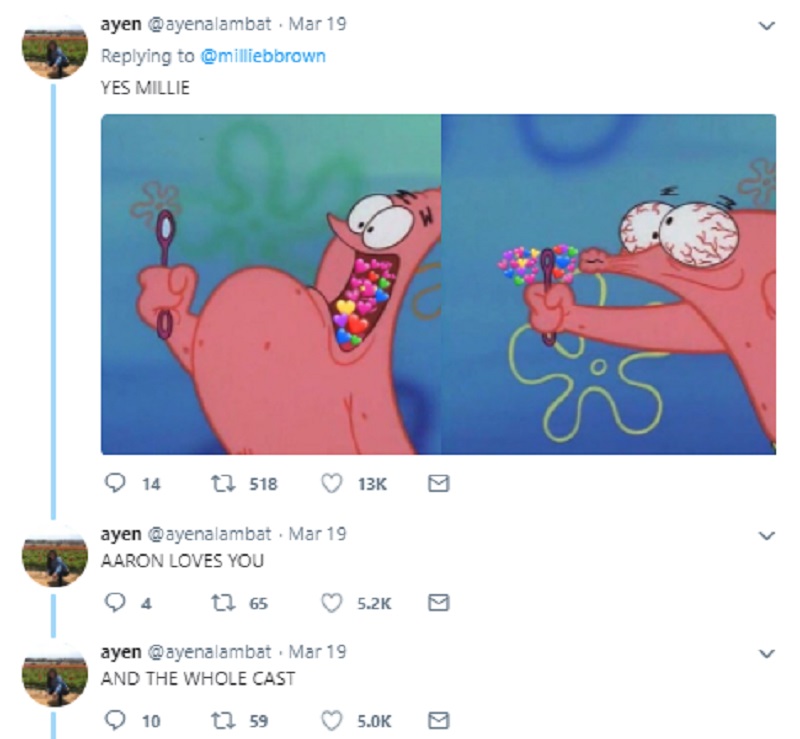 "My brother was calling me when Millie started tweeting us," Ayen was quoted as saying.
Gaten Matarazzo, who plays fan favorite Dustin Henderson, also chimed in by offering to bring the cake for Aaron's 13th birthday bash.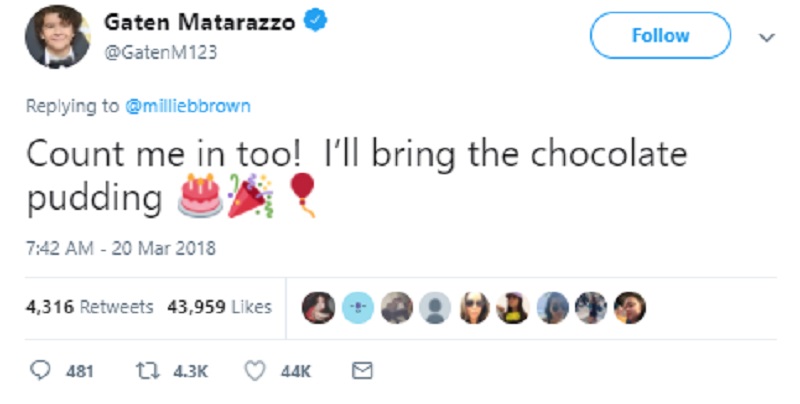 In a later tweet, Ayen showed photos of her brother smiling due to the cast members' nice gesture.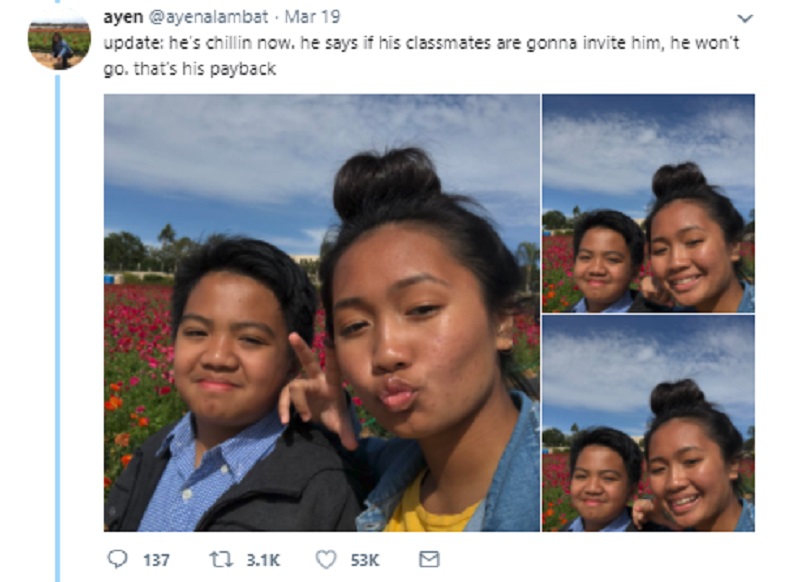 "I feel like more of his friends will actually show up because (of) what happened," Ayen added.
"I just like how everyone reacted in a funny way. They used GIFs from some of my favorite movies. I liked how people used comedy to make the situation better."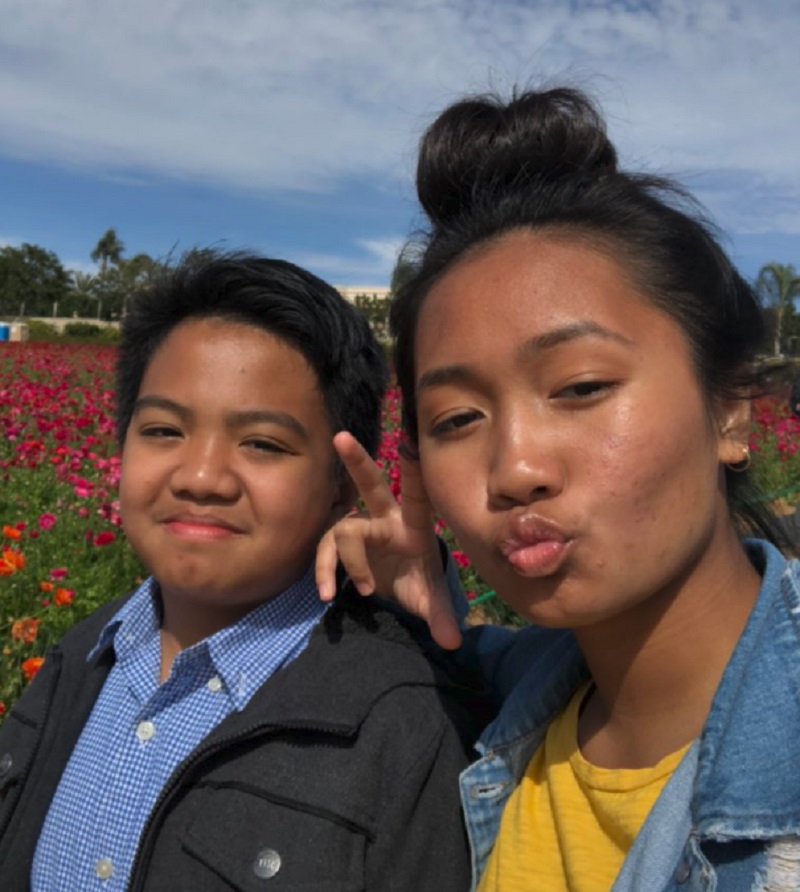 Seriously, who needs friends when you have the best sister ever?
Feature Image via Twitter/ayenalambat and Instagram/milliebobbybrown