A recent episode of dating show "Take Me Out Australia" went viral earlier this week after two women cited a "no dating Asians" policy while rejecting one of the featured bachelors who is of Asian descent.
What further bothered most people was the fact that those who instantly decided they were not interested in Sydney-based George Silvino, are, themselves, Asian Australians as well.
"I kind of have a 'no dating Asians' policy,"
20-year-old model/musician Gianna Cheung tells host Joel Creasey.
"You kind of look a bit like my brother,
" she then addressed Silvino.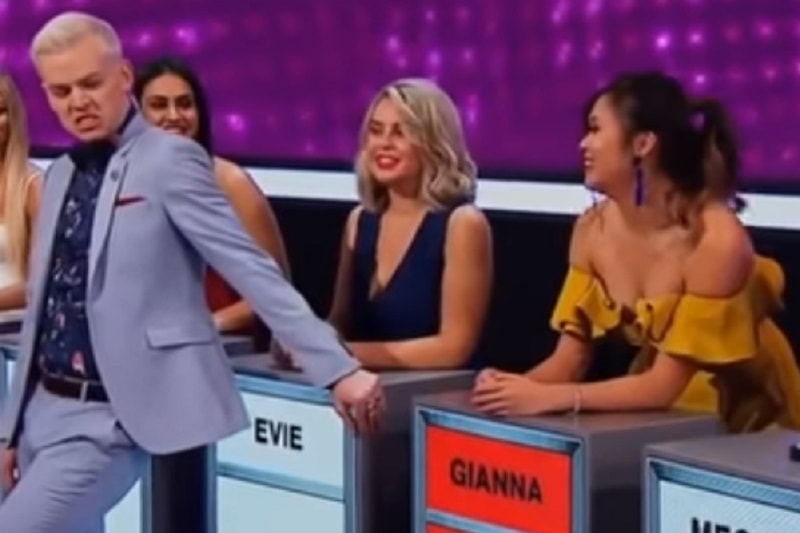 While visibly taken aback, the bachelor of Filipino ethnicity took the comment in stride.
However, dance teacher/choreographer Sheree Crow would echo the explanation, complete with the "brotherly" excuse:
"I'm sorry, I have a no dating Asian policy as well. I don't want to get mistaken for brother and sister, it could get awkward."
After clips of the episode spread on social media like wildfire, many netizens weighed in on the issue. M
any condemned the women's comments as a manifestation of internalized racism, while there were those who dismissed them as mere
"preferences."
In an interview with NextShark, Cheung clarified her statement while giving her take on the ongoing discussion about the matter.
"I think there are two different arguments people are having: whether or not it's racist to have preferences about race in dating, and whether or not excluding a race with a 'policy' is racist," Cheung said.
Subscribe to
NextShark's Newsletter
A daily dose of Asian America's essential stories, in under 5 minutes.
Get our collection of Asian America's most essential stories to your inbox daily for free.
Unsure? Check out our Newsletter Archive.
"I think it's fairly obvious to say, yeah, it's discriminating to completely cut out the possibility of dating someone just because of their race, but I would like to stress my intention was to say that I do have a preference for dating non-Asian boys, not that I would exclude the possibility entirely."
"Personally, I don't think having a preference is wrong, and I don't condemn others for having one, but I definitely want to apologize for undermining Asian males on national TV with what was honestly just a horrendously poor and careless choice of words, and not a literal 'no dating Asians policy,'" she pointed out. "Nevertheless, I did say it and I apologize for that."
Silvino also aired his opinion via a video on his YouTube channel, saying that he found no malice behind the controversial comments.
"Were these comments racist? Yes, they absolutely f***ing were,"
Silvino
 said.
"In that context on a game show, there was no bad intentions. It's probably safe to say those comments were not said in a spiteful or hateful sense towards myself or other Asian men."
Silvino also mentioned that there are women who are indeed prejudiced against Asian men. Such sentiments are even echoed in some of the online comments of Asian men who shared their own experiences with the women they encounter who also cite the "No Asian Dating" policy.  
"Yes, of course, these types of Asian b****** do exist,"
Silvino
 later noted in the video.
"They think they're too good for Asian guys. They discriminate solely based on race."
Unfortunately, there are some conversations on the issue which also veered toward unnecessary vitriol, with some netizens criticizing the involved women based on their looks.  
"Both these girls Gianna and Sheree have messaged me personally, apologizing for their comments during the show,"
Silvino said.
"They're getting hate messages right now, shaming them for their weight, for their looks, whatever, you name it and it's totally uncalled for. And if you have taken part in this then you are a piece of shit."
A recent post by Cheung on Instagram seemingly addressed these harsh criticisms although not alluding directly to the issue at hand.
Cheung told NextShark that she is "cool to own up and take the criticism" for her mistake,  but stressed that "criticisms outside of that are just bullying."
She also explained that while she currently has a preference for dating non-Asians, it does not mean she's closing her doors on all Asians entirely.
"I don't rule out the possibility, I just haven't ever been attracted to other Asians before. But I personally think I have pretty trash taste in guys anyway."
Cheung then noted that she already knows Asian men can be awesome as she "grew up with four of the best Asian dudes I know."