Authorities arrested a U.S. marine involved in a vehicular crash that killed an elderly man in Okinawa, Japan, on Sunday.
Nicholas James-McLean, 21, was allegedly driving under the influence of alcohol when his two-ton military truck crashed into Hidemasa Taira's mini-truck around 5:25 a.m., Japan Today reported.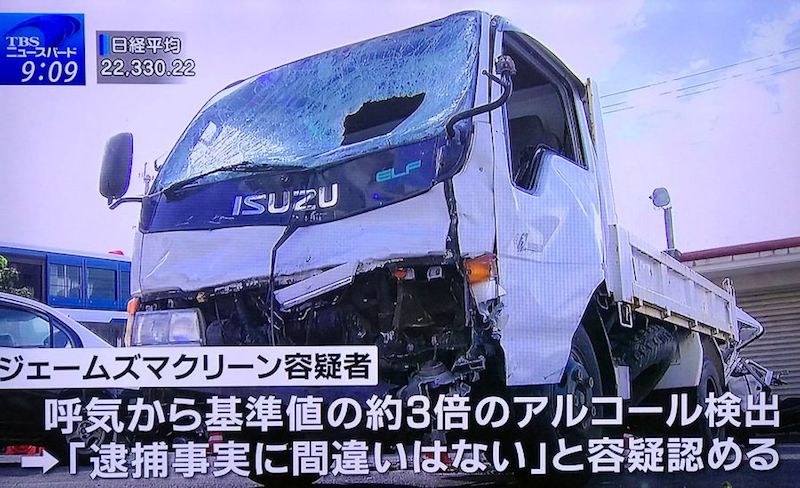 After a breath test, James-McLean had an alcohol level that was three times Japan's legal limit of 0.03%. A witness claimed that he might have gone through a red light. He sustained light injuries.
Taira, 61, was turning when the Marine hit his vehicle from the opposite direction. He later died at a local hospital.
米軍トラックが死亡事故 海兵隊員運転か アルコール検出 #nhk_news https://t.co/KfFalNL8zZ

— NHKニュース (@nhk_news) November 19, 2017
Japan's foreign ministry released a statement following the fatal accident:
"The Ministry of Foreign Affairs, Japan, expressed its deep regret over this incident and requested that discipline would be strengthened and that measures would be taken to prevent recurrence."
Lt. Gen. Lawrence Nicholson, commanding general of U.S. Marine Forces Japan, said that investigations are still underway and offered condolences.
"I would like to convey my deepest regret and sincere condolences to the family and friends of the Okinawan man who died as a result of this accident," he said, according to The Japan Times. "We are still gathering facts and working with the Japanese authorities who are investigating the accident and its causes."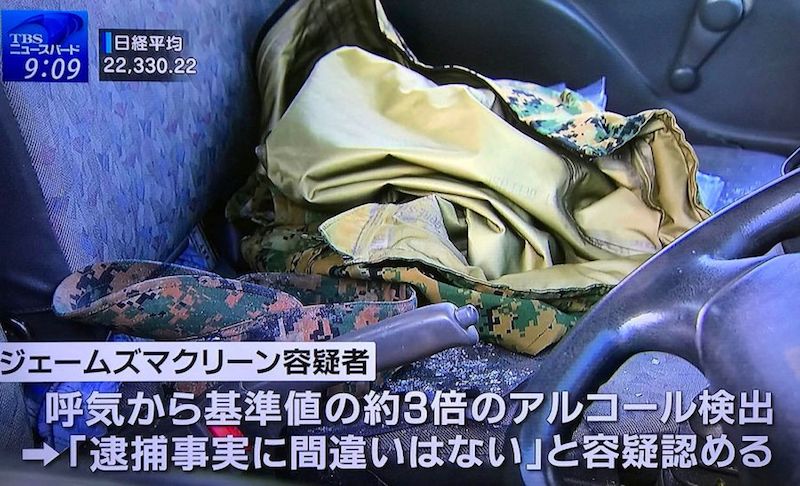 William Hagerty, the U.S. Ambassador to Japan, issued an apology and expressed condolences "to the victim killed in this tragic incident as well as his family," he said in the ministry statement.
Lt. Gen. Jerry Martinez, U.S. Forces Japan commander, ordered all service members based in Okinawa to be banned from purchasing or consuming alcohol, and will remain in place until further notice under "Tier 3 Liberty Status", Stars and Stripes reported.
The accident is expected to fuel tensions between residents and U.S. troops in Okinawa, where about 25,000 soldiers are stationed. 
In 2016, thousands gathered to protest against a former sailor suspected of raping a young local woman, and a crash involving a drunk Navy petty officer who drove on the wrong side of a highway and injured three people.