Nine — that's the number of times Lhakpa Sherpa has braved the chilling heights of Mount Everest, the tallest point on Earth towering 8,848 meters (29,029 feet) above sea level.
She holds the women's world record for Everest summits, and her plan to trek the mountain for the 10th time next year would only extend her feat.
But for someone who has stepped foot on what the vast majority of the world can only imagine visiting, Sherpa is not so different without her gear.
She works 40 hours a week washing dishes and hauling trash at a Whole Foods outlet in West Hartford, Connecticut, according to Business Insider.
That's a job that pays $11.50 an hour, which helps her with the bills and two daughters, ages 16 and 11.
However, Sherpa always had an affinity for Everest.
One of 10 siblings, she grew up in Nepal gazing at mountains from a distance, including the highest peak on the planet.
Since then, nature has become Sherpa's "teacher," and without formal education, she found herself learning the practical side of life.
At age 27, she successfully reached the summit of Mount Everest for the first time.
Sherpa would later climb the peak eight more times and eventually hold a world record.
"This spring in 2018, I have climbed Mt.Everest for the ninth time!" she wrote in a journal entry.
"I climbed with some people who have never been to Nepal and they got their summit as well. The climb was very difficult. I had to leave my children in CT and also give up my dishwashing job although I have since picked that same job back up again."
#mounteverest 9th summit! ✌🏼 pic.twitter.com/lUaaEudzaU

— Cloudscape Climbing (@cloudscapeclimb) June 12, 2018
Like most climbers, Sherpa begins her trail with extensive preparation.
But as someone close to nature, she keeps rituals that help her stay safe for the long and arduous journey ahead — including meditation.
"I talk with the mountain … very quiet.
"I have children waiting for me. I need to go back," she tells Everest, remembering her daughters and 23-year-old son.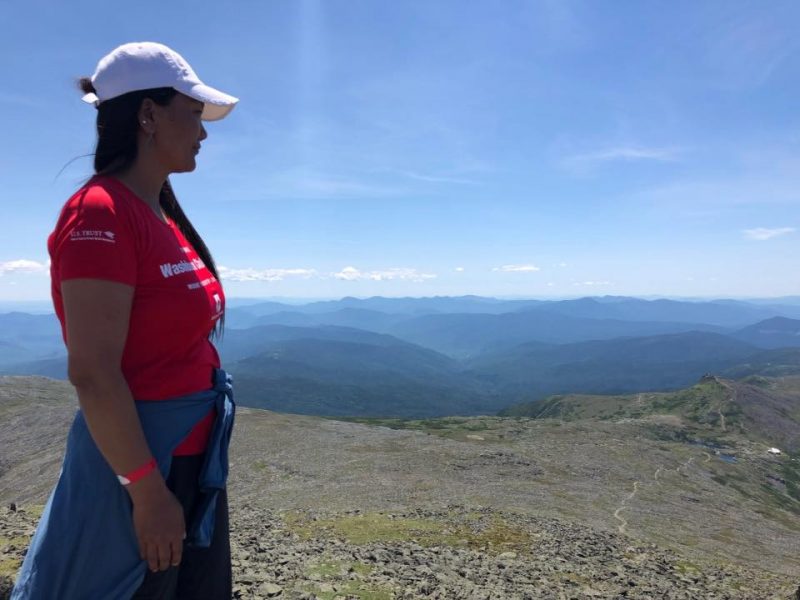 Sherpa, who started her own expedition company, Cloudscape Climbing, hopes to return to the summit next year.
She plans to take a crew to Kathmandu in April and begin their trek from that side of the mountain.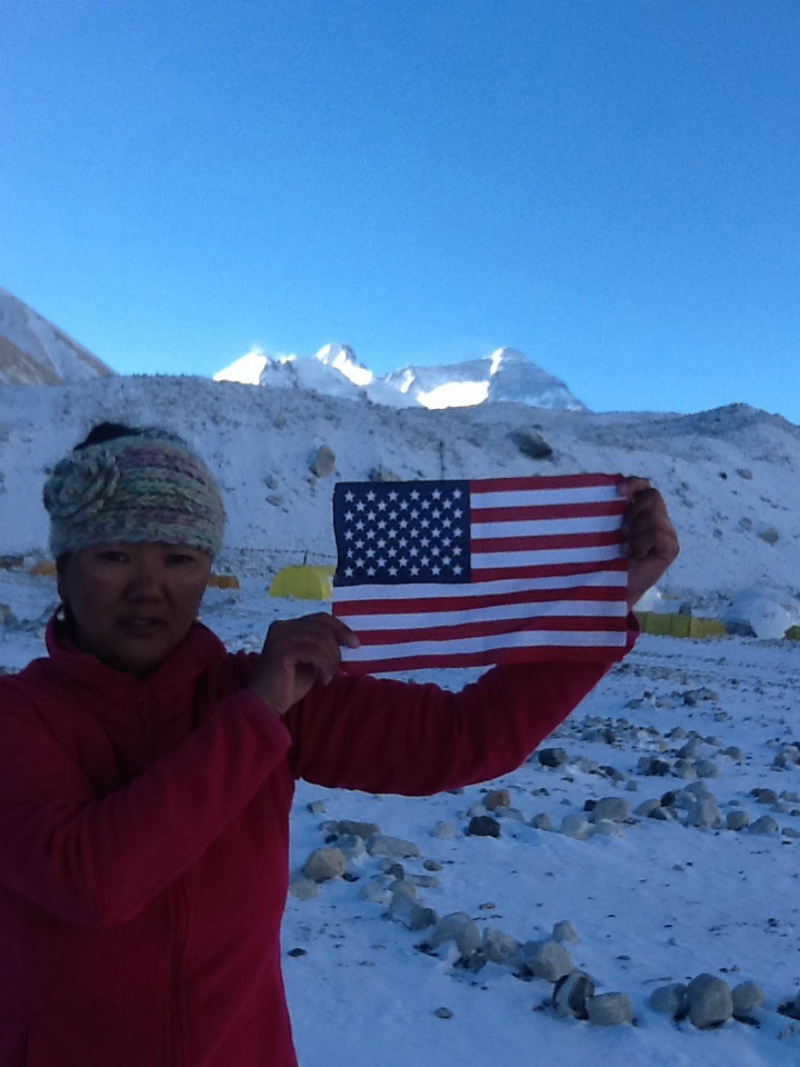 Good luck, Sherpa!