A teen fisherman in Indonesia ended up fighting for his life at the operating table after getting impaled by a needlefish last week.
Muhammad Idul, 16, was fishing with a friend in the waters of Buton, located off the southeast peninsula of Sulawesi, on the night of Jan. 18 when the fish jumped out of the water and speared him in the neck.
Saat moncong ikan marlin menancap leher seorang remaja yang tengah mancing: "Sakit sekali"

Peringatan: Artikel ini berisi foto moncong ikan yang menembus leher. https://t.co/gPzA9jkcxw pic.twitter.com/HhDjY06GDk

— BBC News Indonesia (@BBCIndonesia) January 24, 2020
Needlefish, which thrive on shallow marine habitats, are adept jumpers with certain species that grow up to 1.2 meters (4 feet) long.
Their most distinctive feature is a long and slender snout, which happens to be filled with sharp, jagged teeth that typically prey on smaller fish.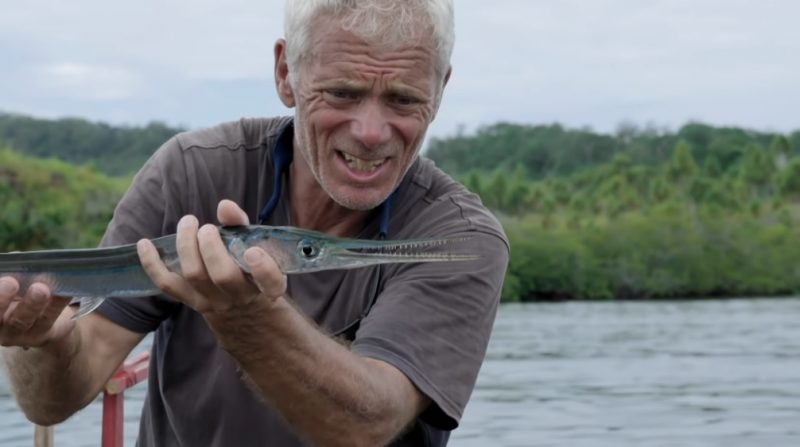 Muhammad never imagined how an ordinary late-night fishing trip with his friend, Sardi, could turn so badly.
"Sardi's boat sailed off first, and I went later in another boat," Idul told BBC Indonesia. "About 500 meters (0.19 miles) off the beach, Sardi turned on the flashlight.
"A needlefish suddenly jumped out of the water and stabbed my neck."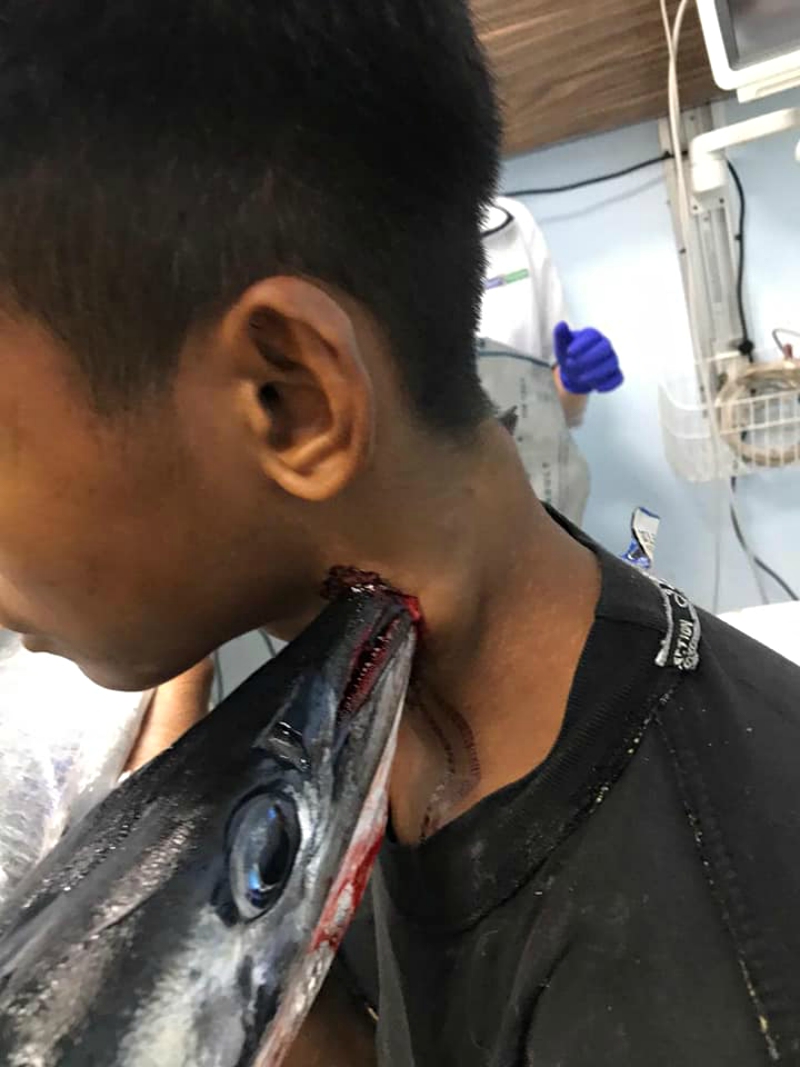 Somehow, Muhammad, who fell into the dark water below, managed to reach the beach with his friend, who advised him not to pull the fish to prevent bleeding.
Exhausted from the struggle, Muhammad held the fish — which measured 75 centimeters (29.5 inches) — as it wriggled to free itself from his neck.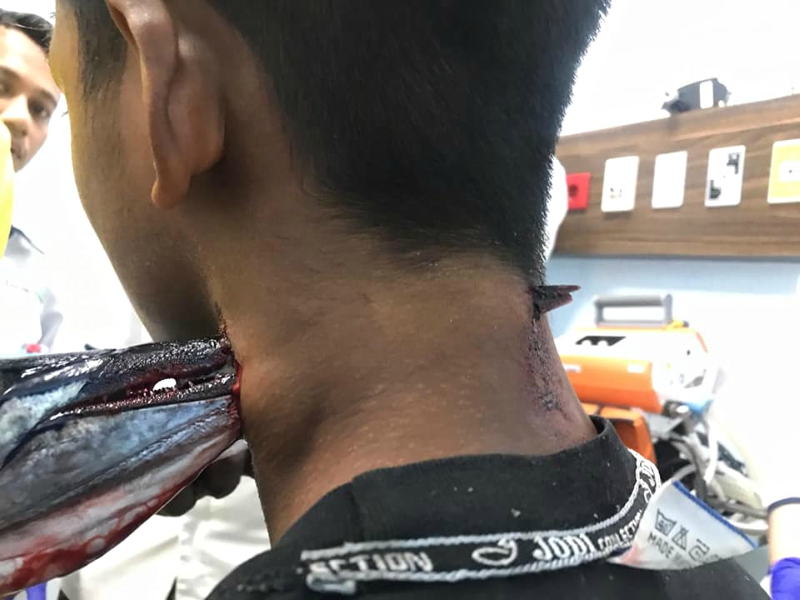 Photos of Muhammad's injury show the snout of the needlefish piercing all the way through his neck.
The neck is a critical part of the body housing major vessels — the carotid arteries — that supply blood to the head.
Following the incident, Muhammad was rushed to the hospital for immediate treatment before undergoing a delicate surgery to remove the snout.
On Monday, he underwent a two-hour operation that required three surgeons and two anesthetists, according to local news outlet Makassar Terkini.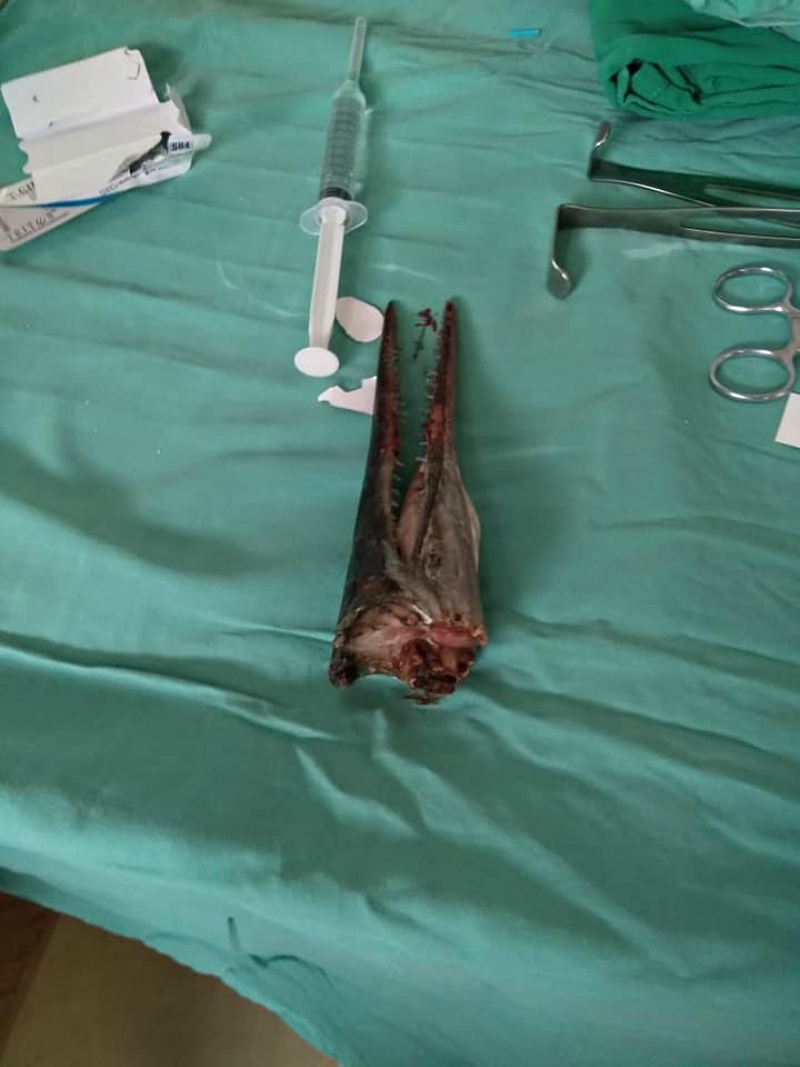 Needlefish have inflicted two notable fatal injuries in history.
One night in 1977, a 10-year-old Hawaiian boy fishing with his father died after getting speared in the eye and brain. Then, in 2018, a cadet from the Royal Thai Navy died after being pierced in the neck.
Muhammad is reportedly stable now, but he remains hospitalized for monitoring.
Feature Images via @iwan.koi.904