A medical team in China was able to keep a dying boy alive by taking turns performing CPR on him for five consecutive hours.
The patient, identified as eight-year-old Xiao Yu. was suffering from acute heart failure when his parents rushed him to Changzhou Municipal Children's Hospital in Changzhou, Jiangsu province.
His condition appeared to be deteriorating, and in a desperate need of better equipment that only modern hospitals in the city could provide, the doctors suggested he be transported to Shanghai.
To save Xiao Yu required an extracorporeal membrane oxygenation (ECMO) treatment, which involves a life-support system that puts oxygen into the blood of a patient and helps take over the work of the heart and lungs.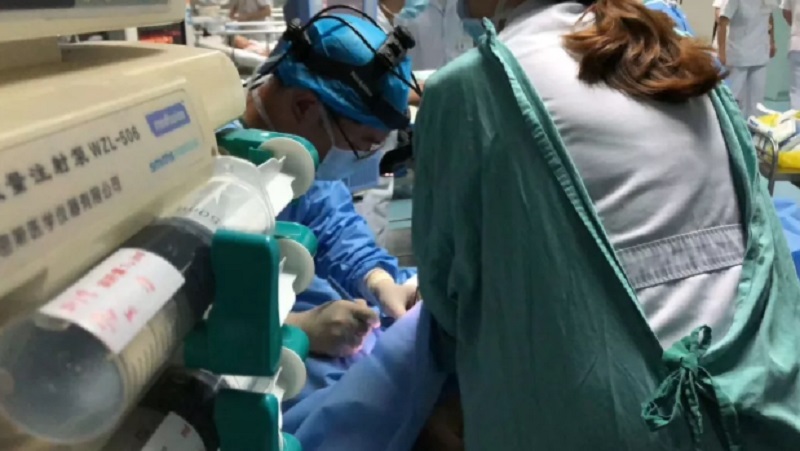 However, as the boy awaited his transfer last week, his blood pressure dropped and his heart stopped beating when he suffered a seizure due to fulminant myocarditis, or an inflammation of the heart.
Based on the details released by the hospital, the boy's left ventricle in his heart nearly lost all ability to pump blood, prompting nearly 30 doctors and nurses to perform a resuscitation effort last Thursday.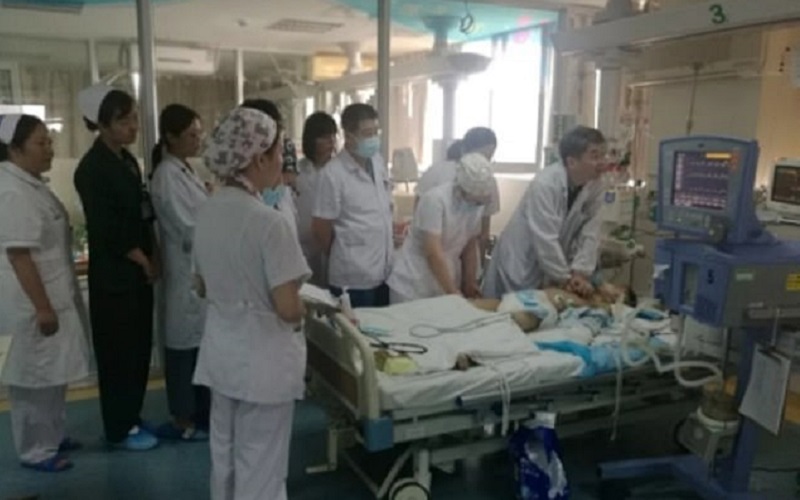 In the images that surfaced online, the hospital staff members are shown lining up next to Xiao Yu's bed and taking it in turns to perform a total of 30,000 chest compressions.
The effort allowed the boy's blood to continue flowing to his brain, keeping him alive until he was finally placed under ECMO treatment, reports MailOnline.
After the intensive rescue efforts that lasted for five hours, Xiao Yu was reportedly in stable condition.
Dr. Li Yamin, one of the doctors who participated in the rescue efforts, explained that the team tried their very best to keep the boy alive.
"We did everything we could to save the boy as it would be a pity if we gave up on him," Dr. Li was quoted as saying. "We wish him a speedy recovery."
The hospital staff in Changzhou earned praises from Chinese netizens who took to social media to express their appreciation for their heroic effort.
"I am so touched," one commenter wrote. "Thank you, kind doctors and nurses. Wishing you good karma."
"We need more medical professionals like this! Spreading positive energy!" another netizen said.
Xiao Yu is now receiving treatment at Children's Hospital of Fudan University in Shanghai.
Featured image via YouTube/Netizen Watch